Like many great restaurant finds, this one was purely by accident. Too much traffic, low blood sugar, and a detour which took us past DU… and led us straight to Spanky's Urban Roadhouse!
Spanky's is a fun, casual pub that has a sort of mid-century feel to it. You can sit at the bar, in cozy booths, or even outside on the patio, weather permitting. It's one of those places that works just as well for a family lunch, a boozy brunch, or watching the game with some rowdy friends.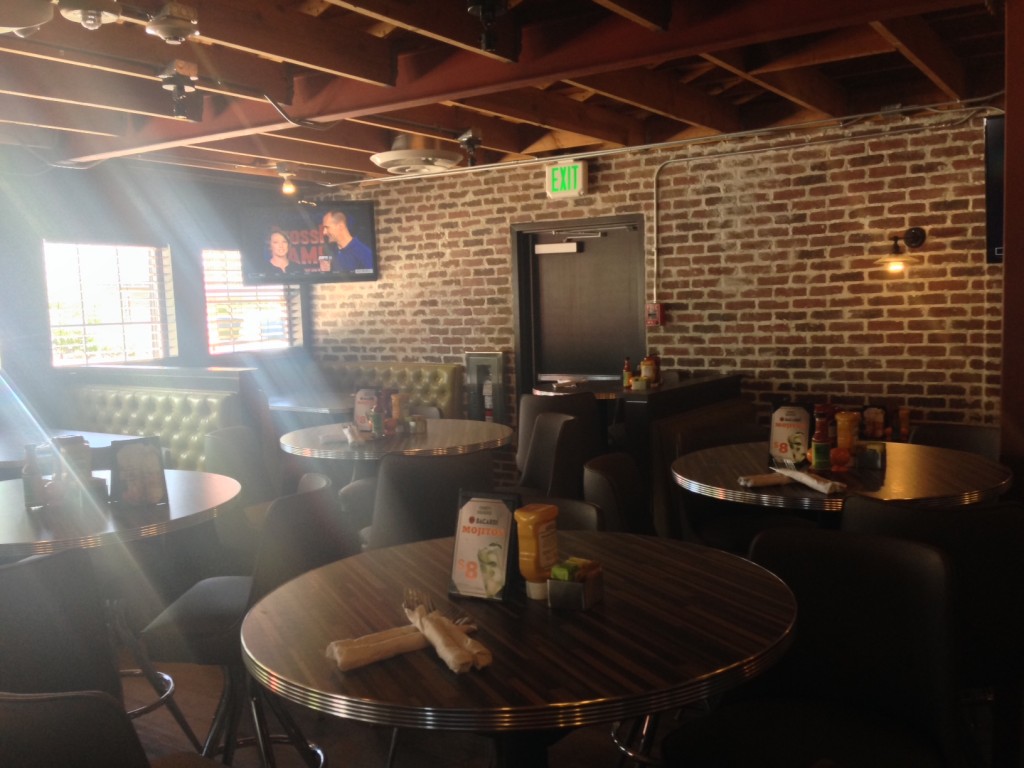 Even more important than the decor? The food! Plenty of vegan options here, especially if you're not too shy to chat up your bartender or server and find out what's what.
As always I recommend you start with an adult beverage…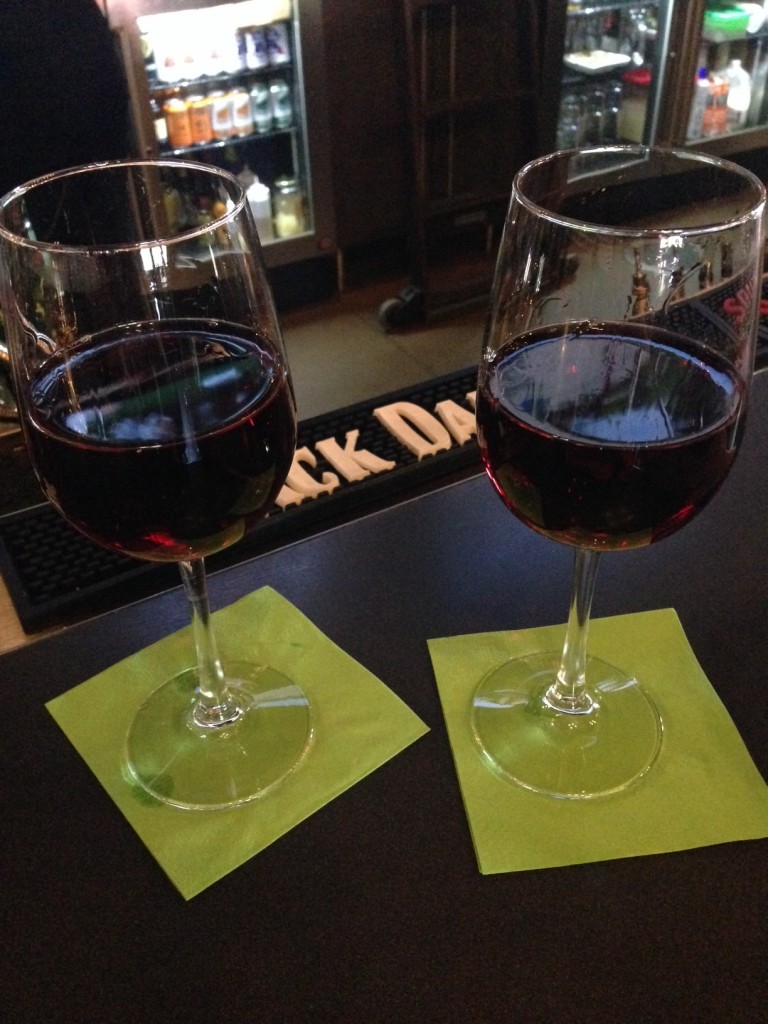 The Asian Brussels Sprouts are vegan friendly if you order them sans goat cheese…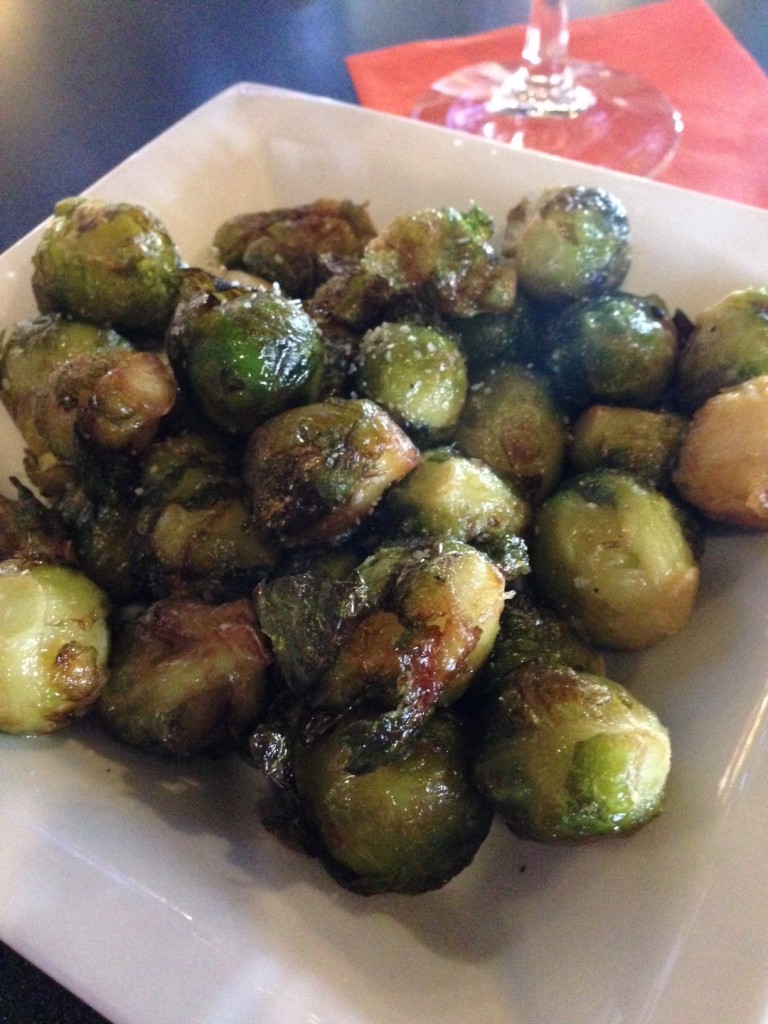 And it appears the Shishito Peppers are as well, depending on your stance on honey… I personally haven't tried them- I don't think they were on the menu when I was last there.
They have a Seasonal Quinoa Salad that is amazing- lightly dressed with tons of veggies! Also pictured below was something called The Unburger, which was veggies and hummus, but doesn't appear to be on their menu anymore. You could try asking for it though- I know I will the next time I'm there!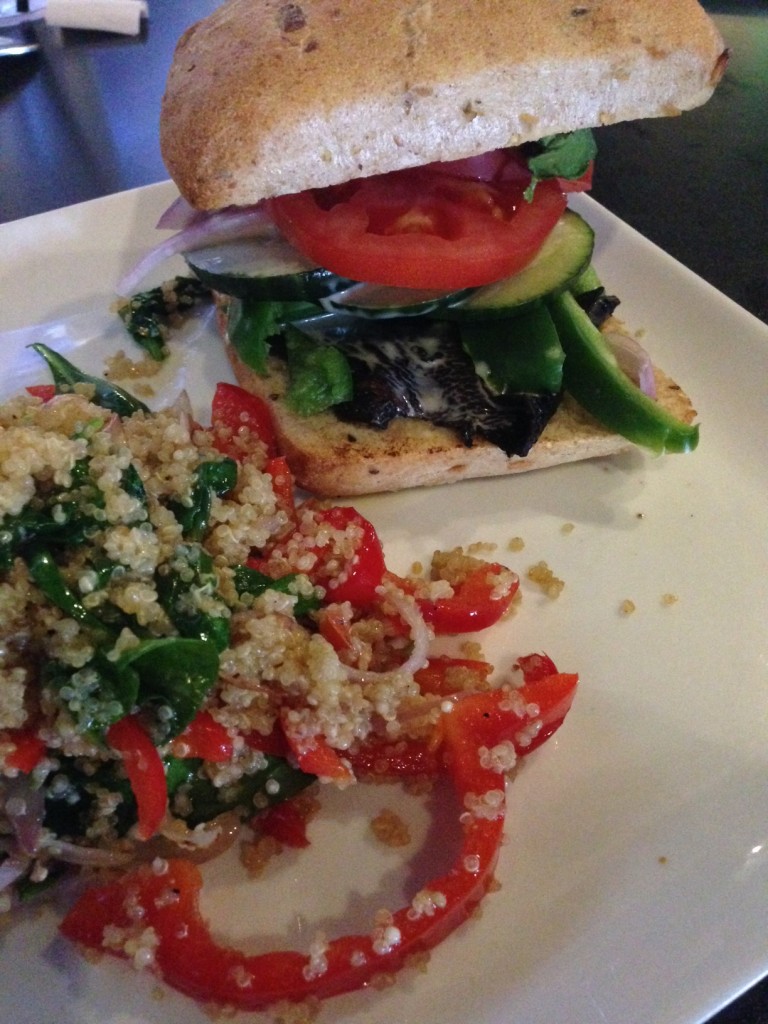 You can also sub a Grilled Portobello for any burger you'd like… Which is what I did here, along with some Sweet Potato Fries.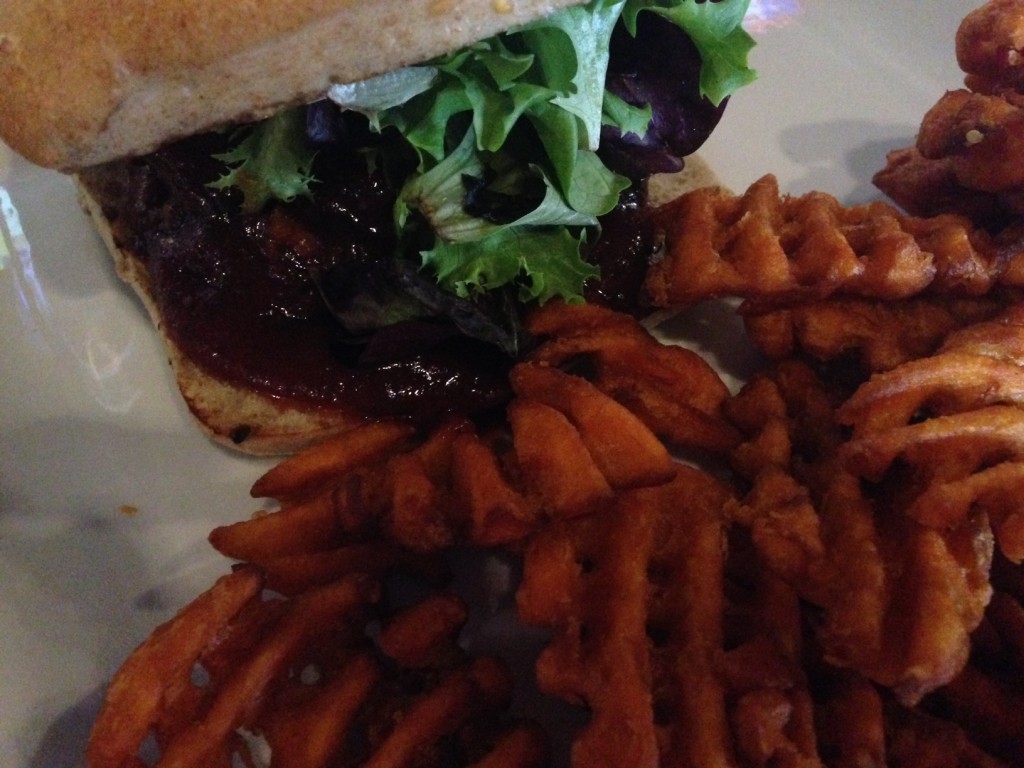 They also have Chips and Guac, Edamame, and Southwestern Hummus that are all vegan friendly as well. Not too mention a great beer list!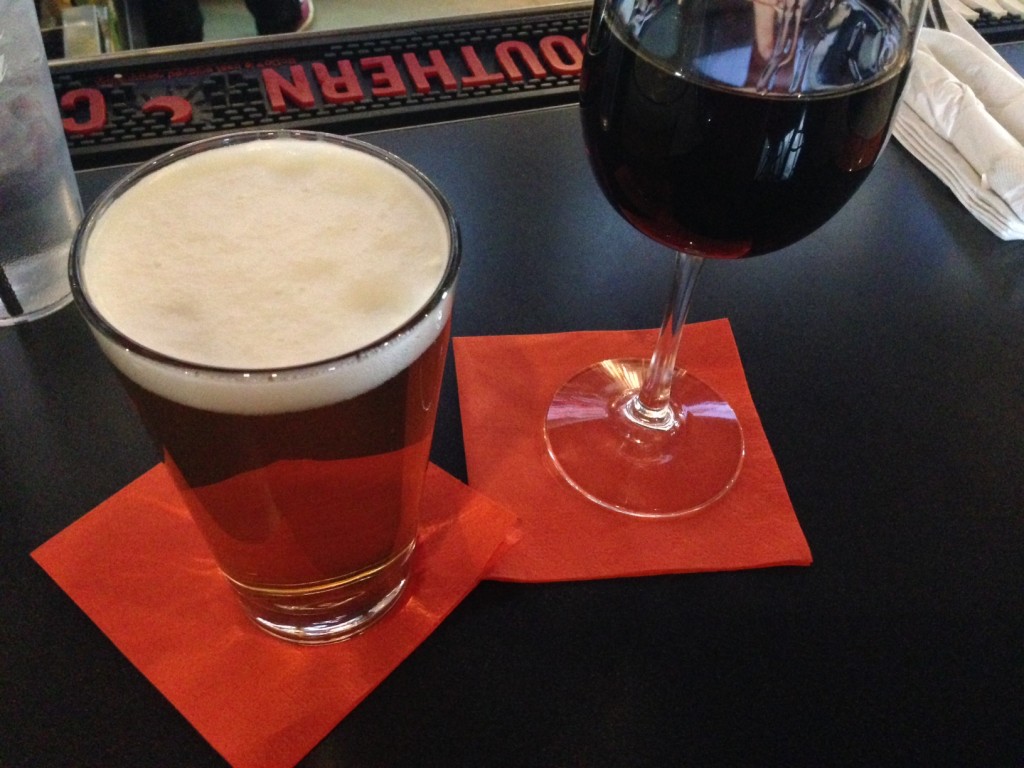 Spanky's is just another example of all the great vegan options in Denver. 100% Vegan restaurants are great, but in the real world (or, at least, MY real world) that's not always where you end up eating, so it's good to know there are spots like this out there, where everyone in your group (vegan, vegetarian, omnivore, picky man-child) can find something to make them happy!
You can see checkout their menu here. Spanky's is located at 1800 E. Evans Ave in Denver- go see for yourself!
Want more Denver-area restaurant reviews? Check out my Mile High Vegan Eats page!