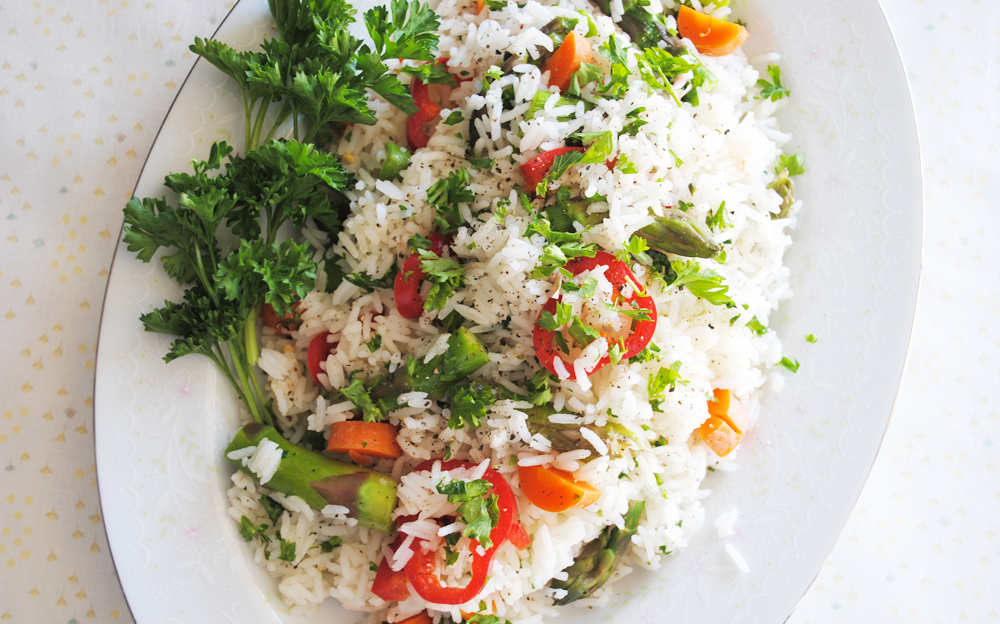 We had a snowstorm last week. The weather forecasters were calling for 1-3 inches… and we got about 2 feet. Two. Feet. Of. Snow. I'm not complaining, because I'm always grateful to live in Denver – I love the sunshine and the mountains and the wildlife and alllll the nature. Enormous spring snowstorms are a part of life here, and that's fine. My point is simply that waking up to that nonsense really made me feel ready for warm weather.
You know what I'm talking about… cocktails on the patio, dinner on the grill, a good book in the shade. Whatever your ideal warm day looks like. THAT'S what I was craving, and this dish hit the spot. It may have been snowing outside, but in my kitchen it was sunny and 80, with a light breeze.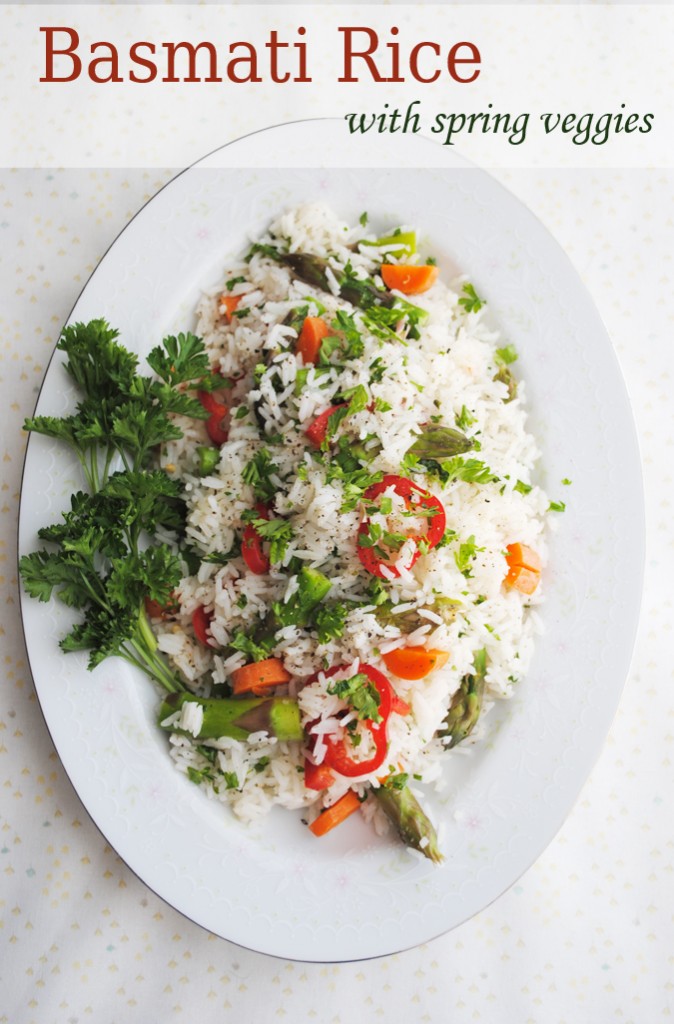 I had a package of organic white basmati rice from The Real Co., a great new company that just debuted the first US certifiable 100% single origin products (they also sell Himalayan pink rock salt and organic raw can sugar). They partner with farmers and growers around the world who aren't able to distribute their products on their own, allowing us to enjoy what is usually impossible to experience: unique, tasty, freshly farmer/mined products at affordable prices.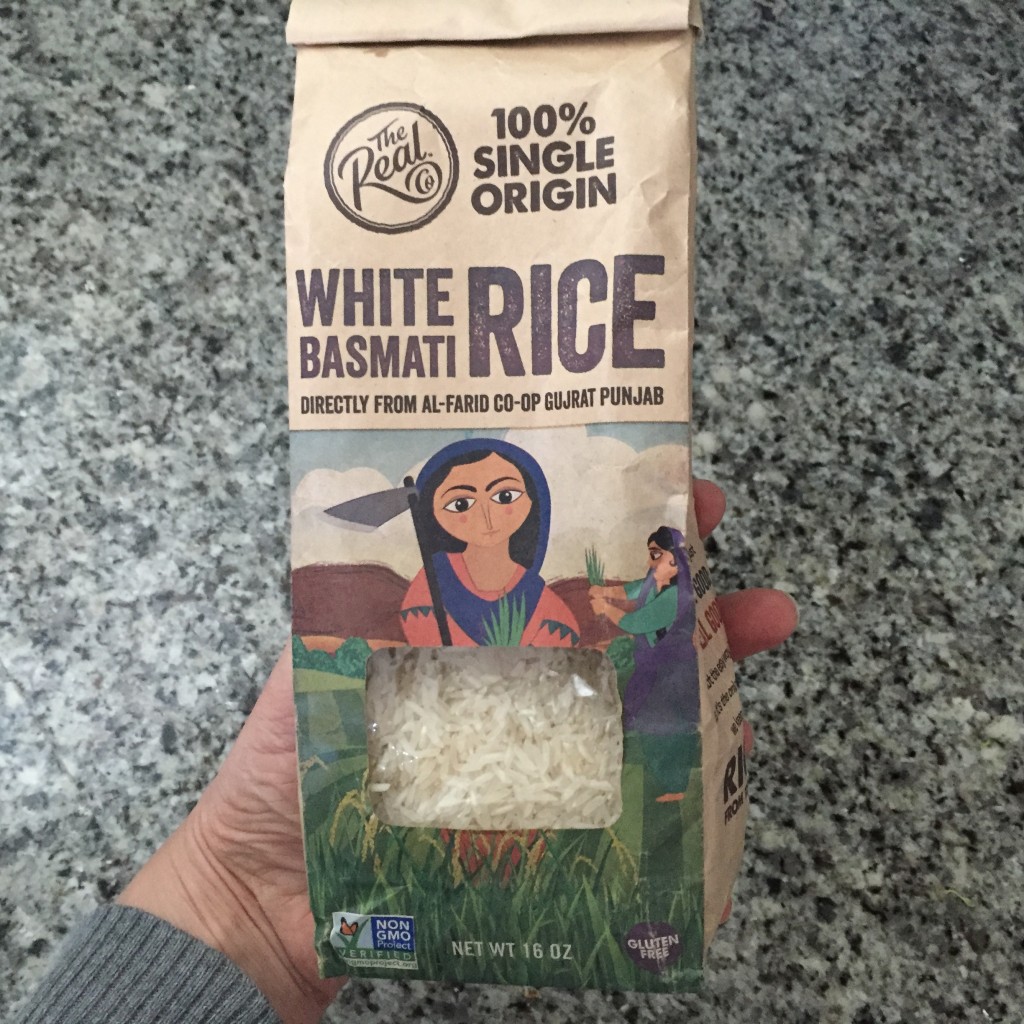 The part I find most exciting about The Real Co's business model, though, is that every grain of salt, sugar, and rice can be traced to it's source, which is then shared on the product packaging. Each food item is harvested from one single place, single farm, or single family. Scroll back up… my rice came from Al-Farid Co-op Gujrat Punjab. Every single grain. How neat is that?
And I have to say, although I'm not always the best at making rice, this batch came out perfectly! I just followed the instructions on the package, and it actually worked. Miracles are real!
It was also the perfect opportunity to crack open the bottle of Cara Cara Orange-Vanilla Barrel Aged White Balsamic Vinegar my awesome SIL sent me for Christmas! (She also sent me Butter Flavored Olive Oil which is vegan and soooo good!).
Citrusy and sweet, with that balsamic tang, it's now my favorite thing in the pantry. You best believe you'll be seeing plenty more recipes using it this spring! This time, though, I paired it with the delicious basmati rice and some lightly steamed veggies. I really wanted the veggies to be toothsome and fresh tasting, not overcooked.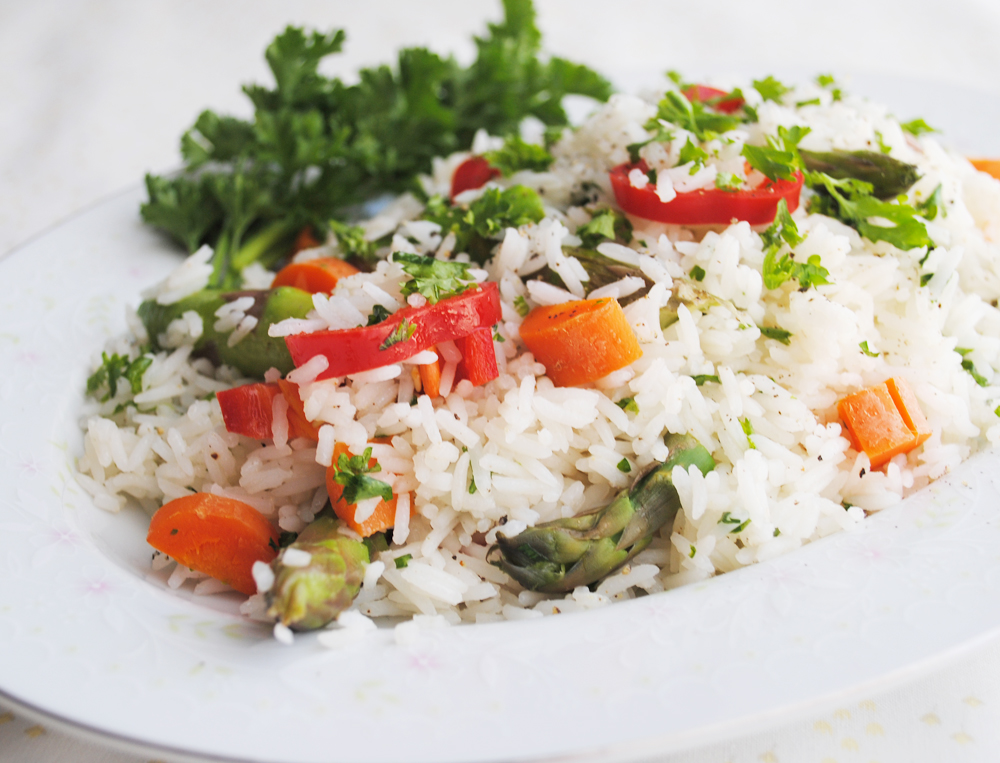 Asparagus, carrots, sweet peppers, and parsley. Rice. Vinegar and a bit of olive oil. Garlic. That's it! And this recipe is the perfect chance for you to get in that kitchen and flex your culinary muscles… it's what JL likes to call Intuitive Cooking. Add the veggies you enjoy the most. Add as much garlic as you think is delicious.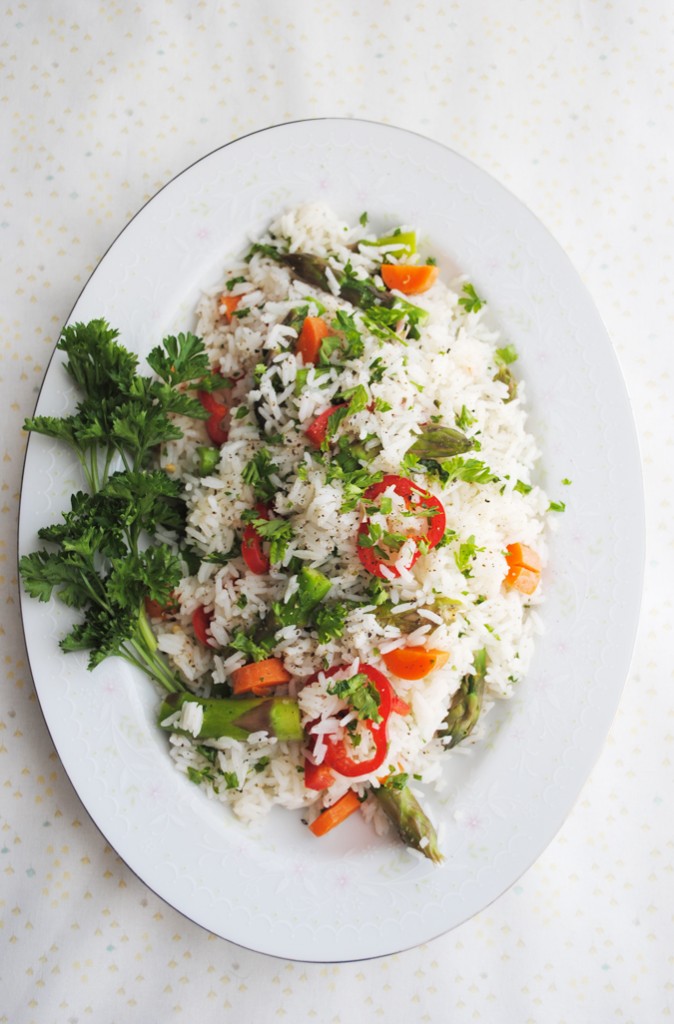 ---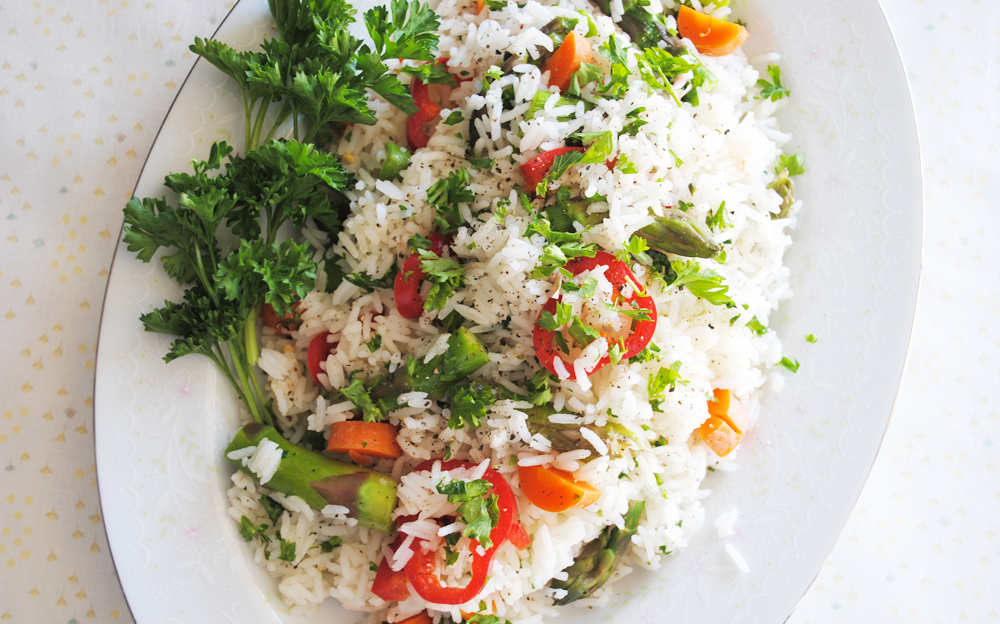 Citrus-Sweet Basmati Rice with Spring Vegetables
2016-03-31 10:14:35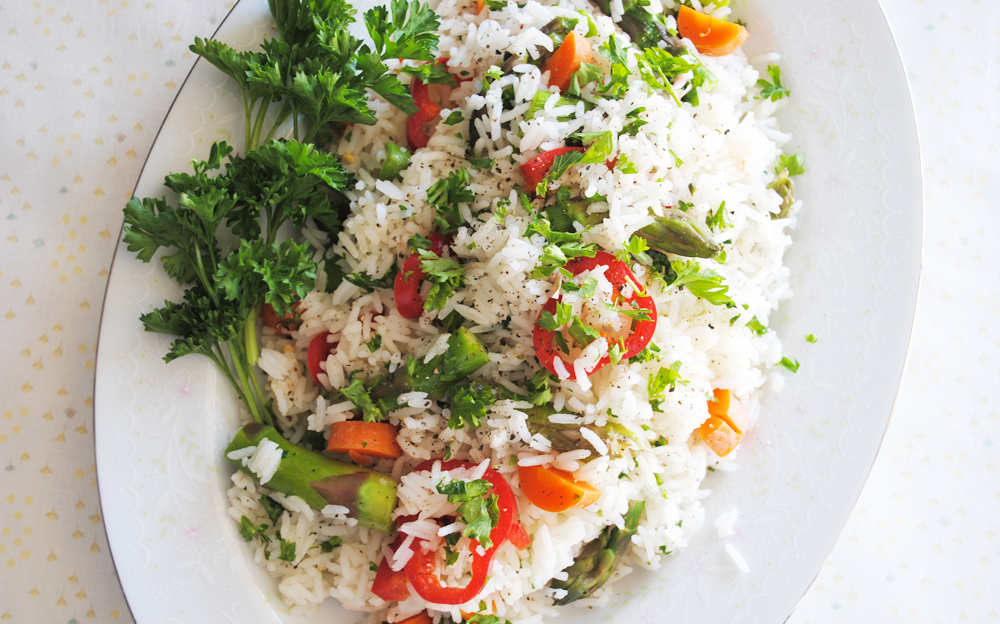 Serves 4
Ingredients
1 cup The Real Co. basmati rice, cooked per package instructions
3 tablespoons EVOO
1/4 cup Cara Cara Orange Vanilla white balsamic vinegar
3 tablespoons chopped parsley, plus more for topping
1/2 teaspoon (or more to taste) garlic powder
1/2 teaspoon salt
1.5 - 2 cups your favorite veggies, chopped and lightly steamed
S&P to taste
Instructions
While the rice is cooking, whisk together the oil, vinegar, garlic, salt, and parsley. When the rice is done, stir in the veggies and the marinade. Taste and add more salt or garlic as needed, then top with a bit of black pepper and additional parsley.
Serve chilled or at room temperature.
Notes
This serves about 4 as a side, 2-3 if you're eating it as a main dish like I did!
This is definitely an "intuitive cooking" recipe... add the veggies YOU love, and as much salt and garlic as makes you happy!
That Was Vegan? http://www.thatwasvegan.com/
I was provided free product, but the opinions are 100% mine!