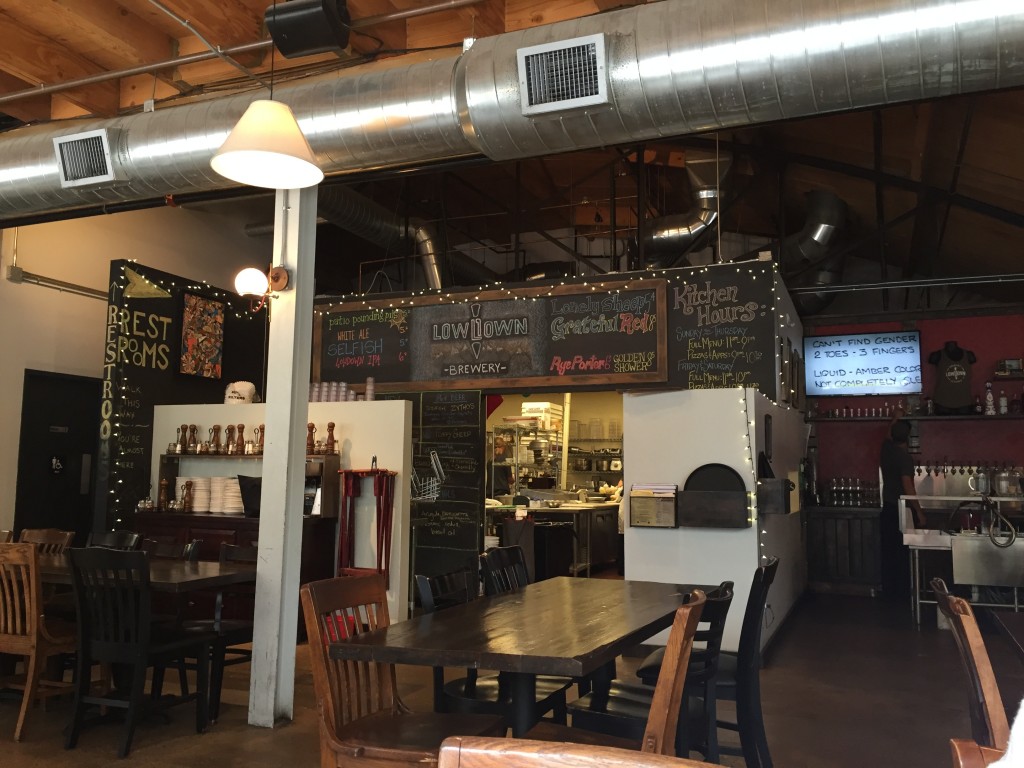 Yah, I know… I had you at Brewery 😉
The Lowdown Brewery & Kitchen is on Broadway and 8th, just a short walk from my office, and one of my favorite places for a special lunch. As you can see it's a cool urban spot, and they have tons of space, both indoors and out. Their patio is even dog friendly! They have lots of great, seasonal food for everyone AND all vegan items are clearly marked. Can't beat that. They also have some great beer choices- The Patio Pounding Pilz is my favorite!
This sandwich is one my favorites: They Call Me Portobello- braised portobello mushrooms, edamame hummus, pickled carrot, red onion, roasted red pepper, toasted pumpkin seeds, mixed greens on lightly toasted sourdough. And as you can see, it came with a little side salad.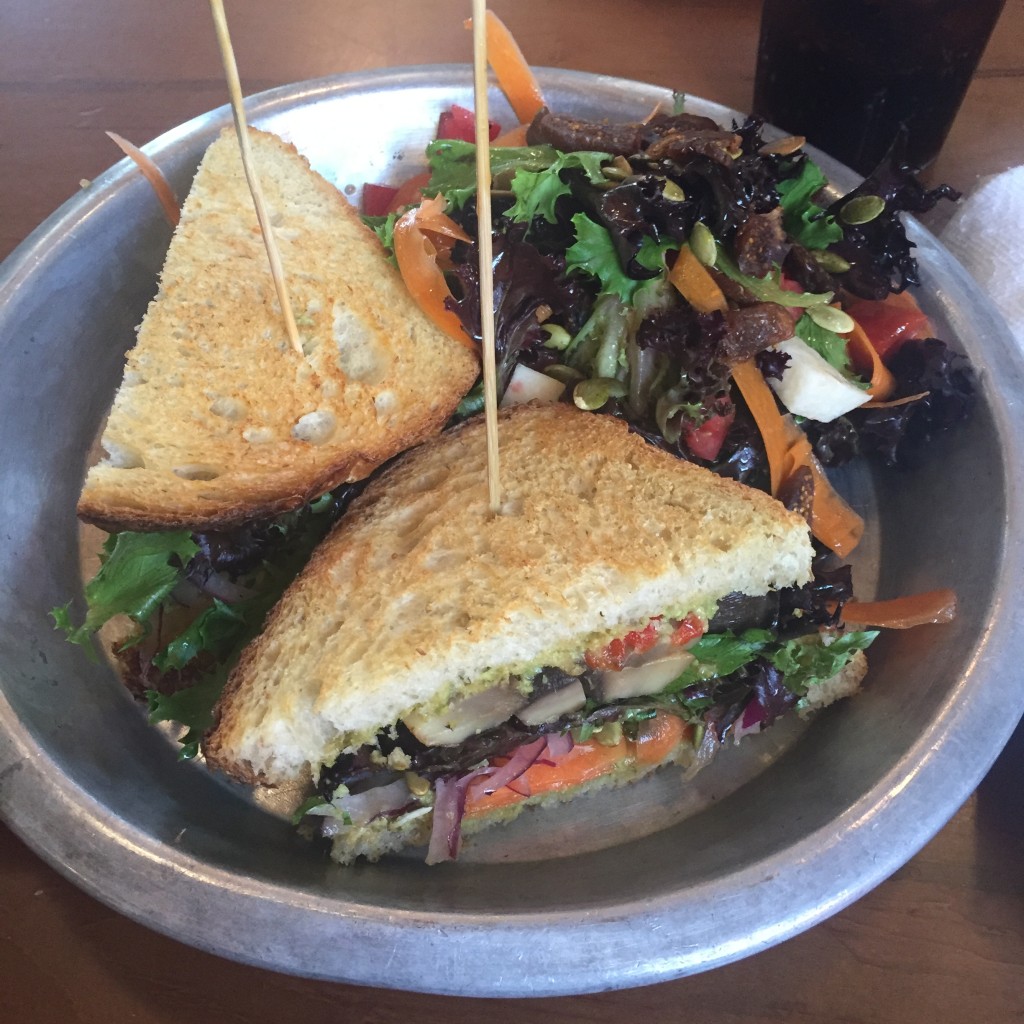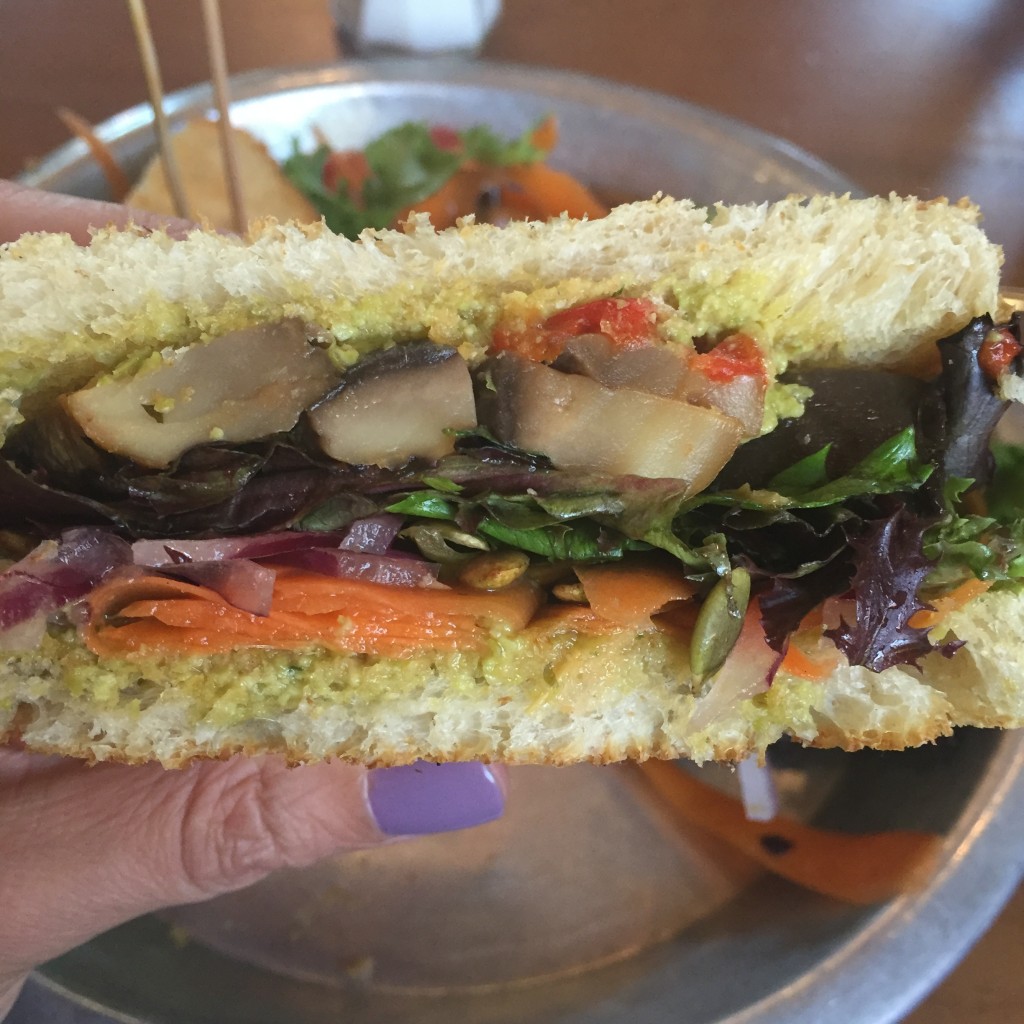 I also love, love, love this salad, The Boulderite- Watermelon radish, asparagus, dried cranberries, carrots, quinoa, roasted pumpkin seeds, spicy cashews over arugula tossed in charred orange vinaigrette. This is a seriously pretty salad!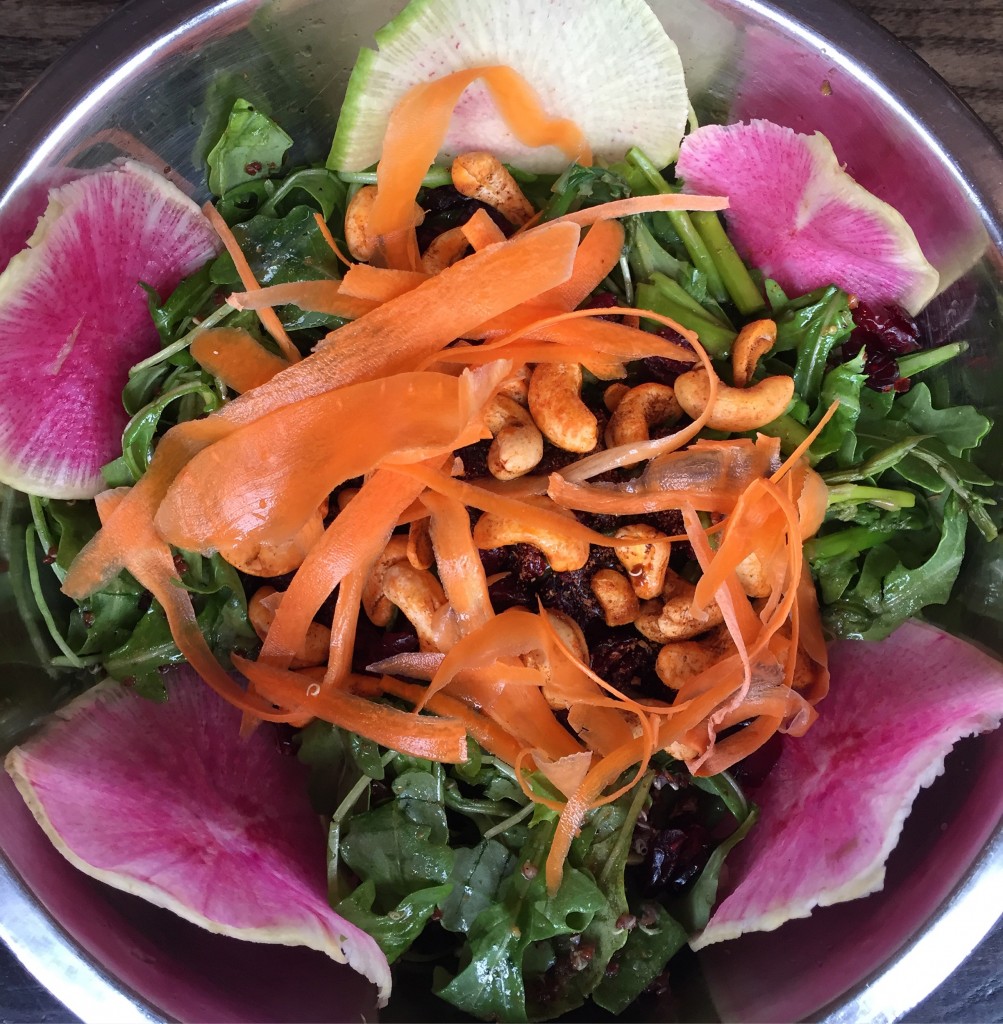 They also have a rotating selection of hummus, all of which have been quite delicious. I can't remember what kind this was… but right now they offer Edamame and Ginger Hummus, and they're always accompanied by lots of crispy veggies and crostini.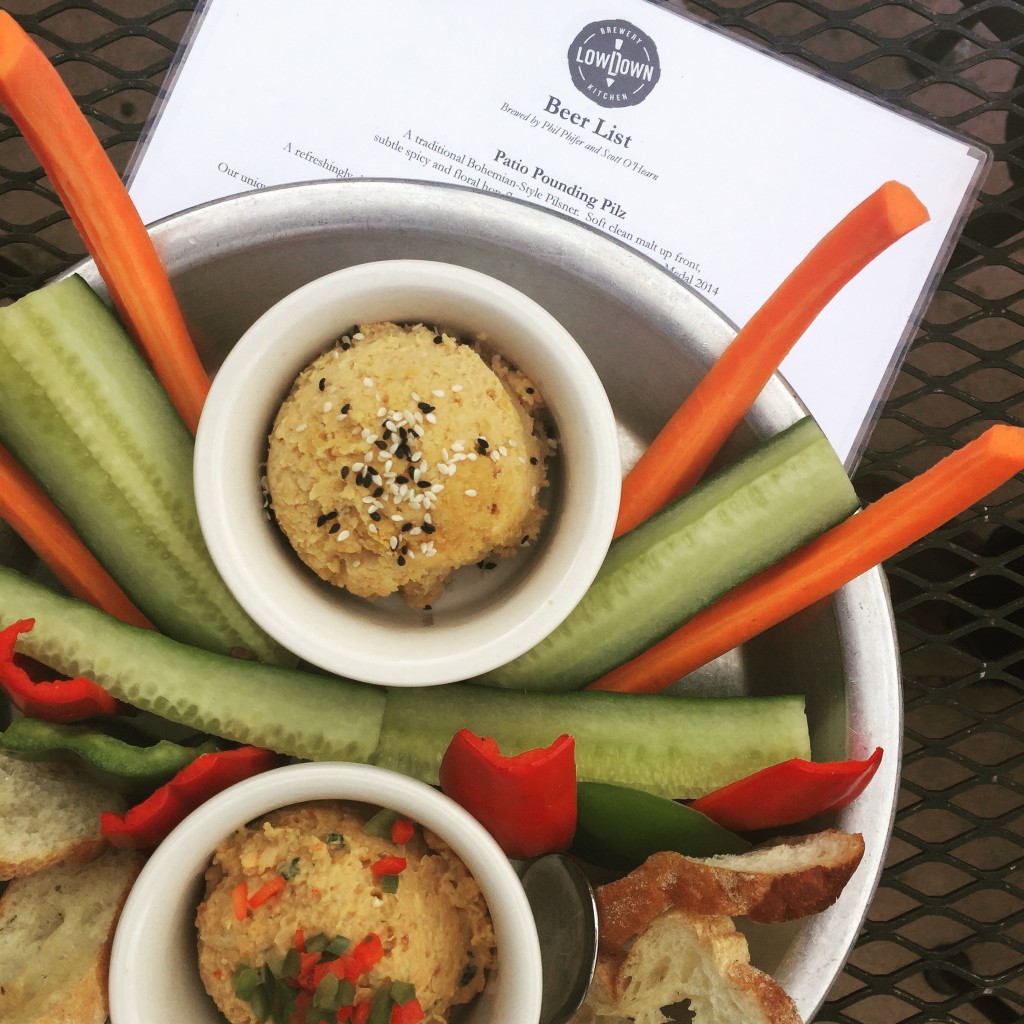 Check out their website… They really are a great spot for beer and food, with options for everyone!
Want more Denver-area restaurant reviews? Check out my Mile High Vegan Eats page!