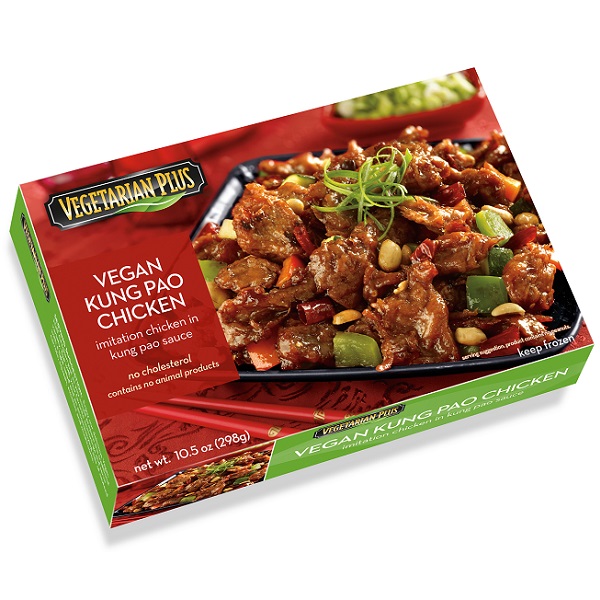 Vegetarian Plus makes some of the best mock meat products on the market today- and even though the name might make you double-check the ingredients list, every one of their products are made with 100% vegan ingredients. They recently sent me three of their best to try, and I'm not exaggerating when I say I really, really enjoyed them all. Truly. Each one had great flavor, and was so easy to dress up a bit and turn into an entire meal.
First up, their Vegan Kung Pao Chicken. You can see the fancy package above, but here's how I prepared it: With steamed broccoli, and a can of sliced water chestnuts I had in the pantry.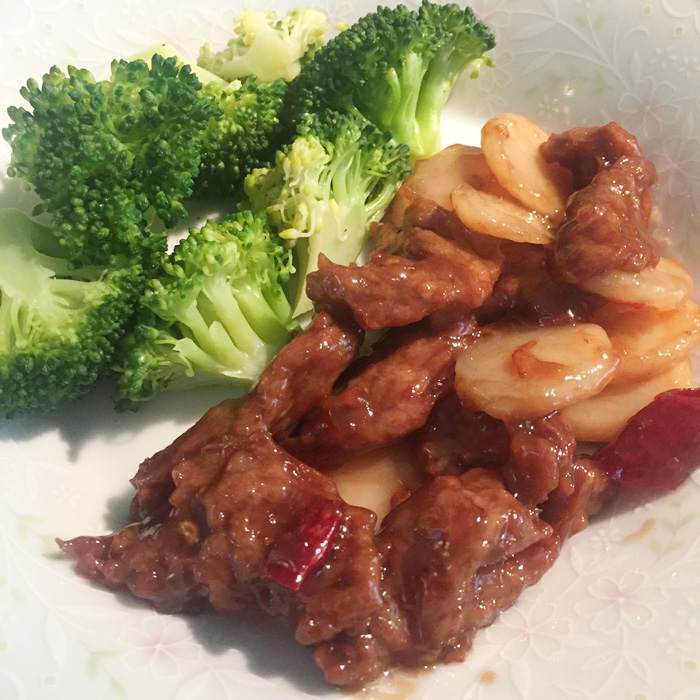 It had so much flavor without being too spicy. If this were Kung Pao you had ordered from your local Chinese joint, I'd say it would be similar to mild/medium in heat. And if you wanted more heat, it would be easy to throw on some Asian hot sauce to your own tastes.
My second favorite had to be the Vegan Black Pepper Steaks– the sauce was SO flavorful, I think I might have actually tried to turn the plastic bag inside out and lick it.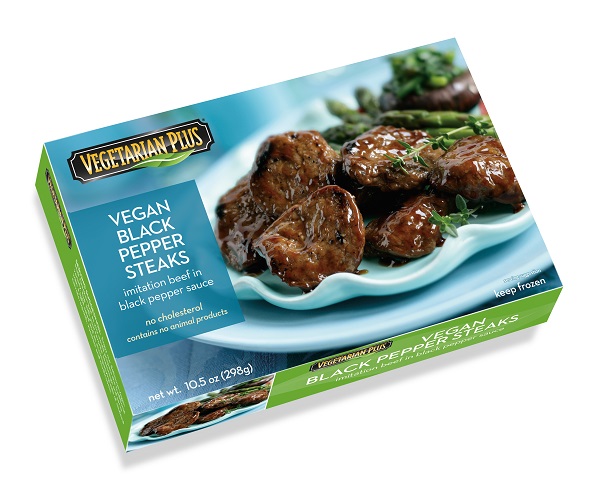 I'm afraid I wasn't very creative in this meal (steak and potatoes!), but it was great and with the two added sides, was delicious and satisfying. And honestly, pretty fun to eat.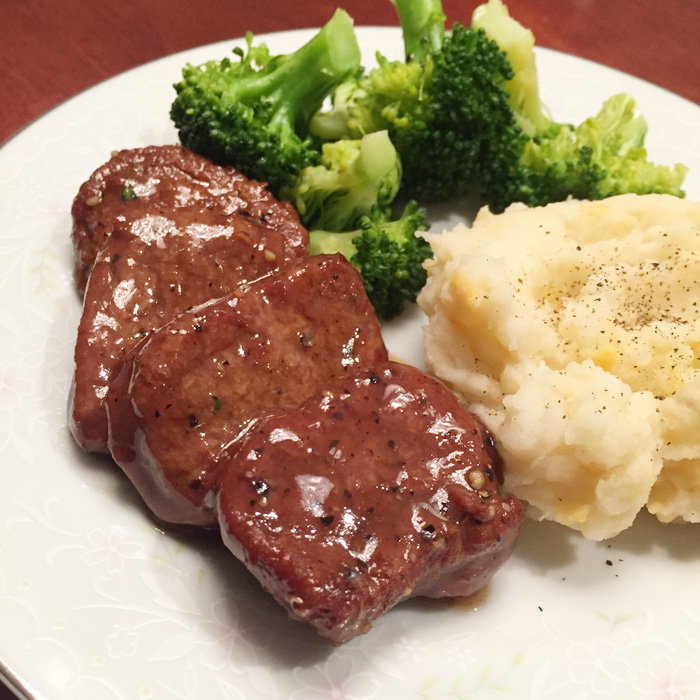 Next I had the Vegan Citrus Sparerib Cutlets, which were pretty much tied for second place.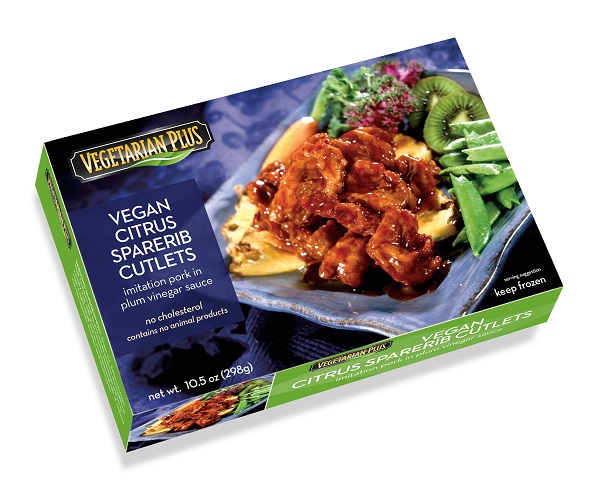 I didn't have any of this for dinner, rather I split it into 2 good-sized lunches to take to work, by heating it up then mixing it with some sugar snap peas I had in the freezer.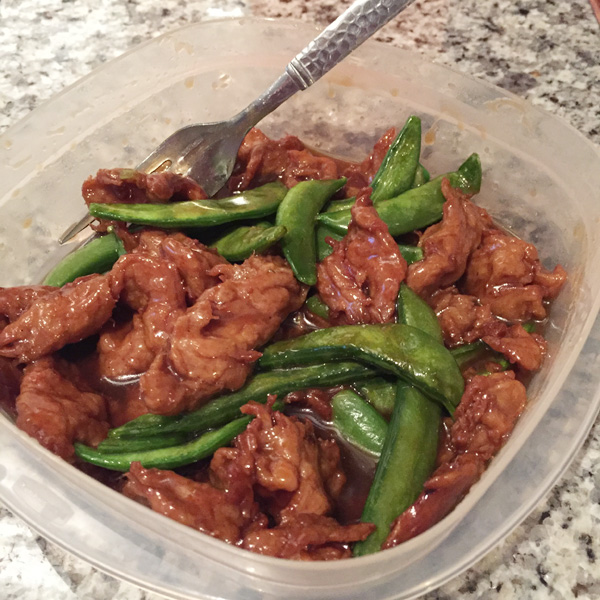 These entrees plus a whole bunch more are available online and at retailers across the country– from places like Whole Foods to smaller Co-ops. And if you live in Denver, a lot of them can be found at my favorite spot over on Federal, Hong Phat, along with items from their sister brand Verisoy, which I reviewed a while back.
The packages do say 4 servings, but I'd say they're more like 2 or 3 with the sides added. Or maybe I just eat a lot 😉