Do you love sandwiches? I love sandwiches.
Zeps Epiq Sandwiches is a little shop near 12th and Broadway that's owned by Quiznos but with much better sandwiches. It's perfect for a quick lunch with coworkers because they have a pretty wide variety of sandwiches, wraps and salads that will appeal to most everyone. Although it has to be mentioned, they're quite popular and get pretty packed by 12:30 or so, meaning it might not actually be that quick.
Their menu is very clearly marked as to what is vegetarian, and the changes to make those vegan are also easy. Most can also be ordered as a half sandwich, which is what I like to get (along with some seriously amazing tots).
First up, The Boulderite: Crispy falafel, hummus, roasted red peppers, tomato, cucumber, romaine on a baguette- just make sure you ask them to hold the cheese and yogurt sauce. I subbed the raspberry vinaigrette but didn't end up needing it.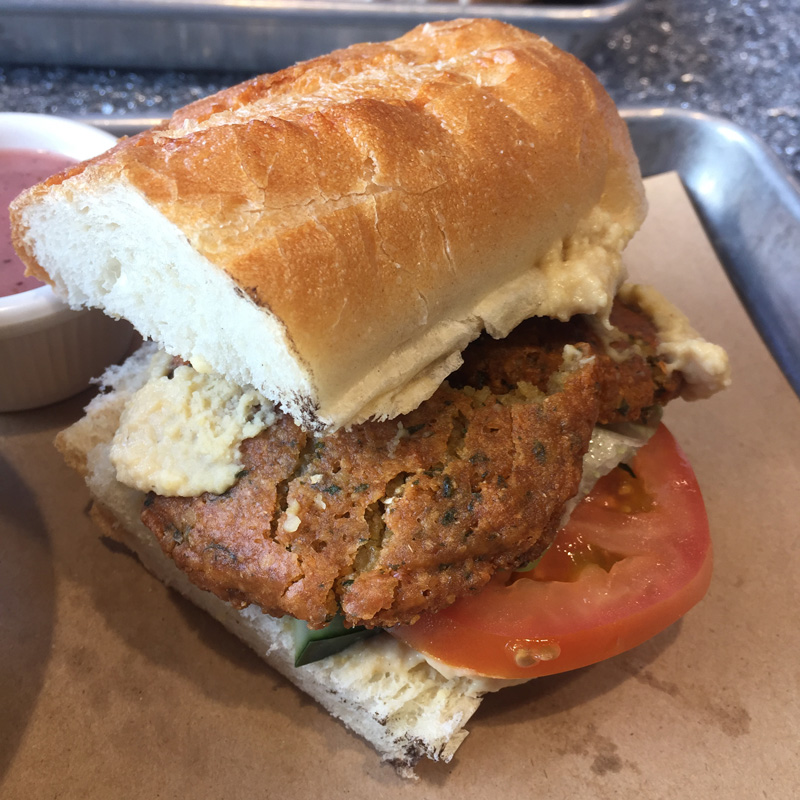 The falafel was flavorful and crisp, and the bread was chewy. It was delicious, but the start of my meal that day was definitely the Bloody Mary Tater Tots!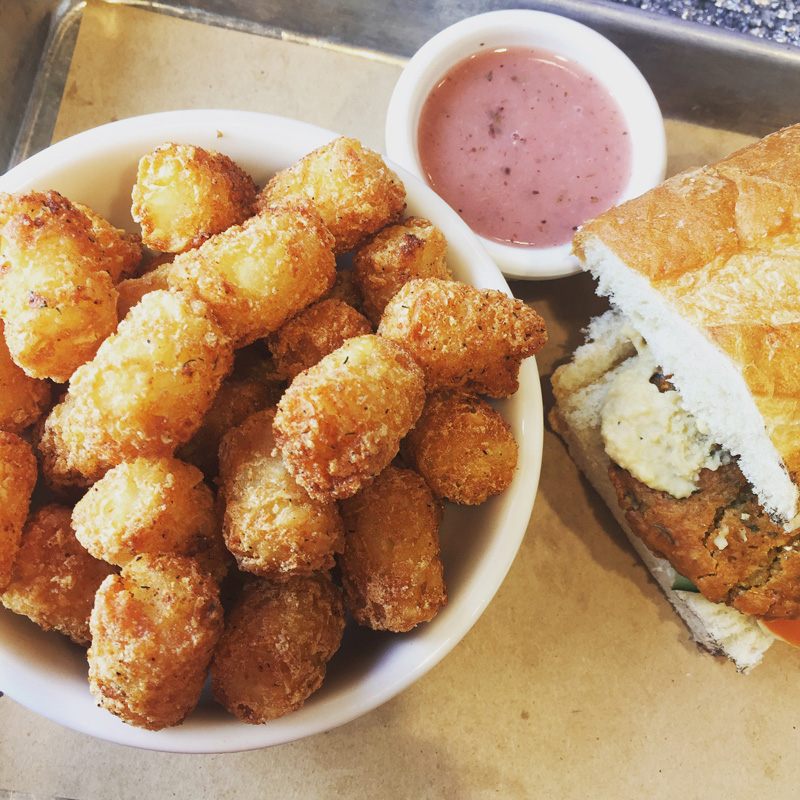 So much flavoring, some kind of tomato and celery salt… they were hot, crispy perfection. Of course, I'm also a fan of the Salt & Vinegar Tater Tots, shown here along side a Garden of the Goods wrap: Hummus, fire-roasted corn and red peppers, cucumber, daikon, red onion, tomato, seasonal greens in a whole grain tortilla (skip the chimichurri to keep it vegan).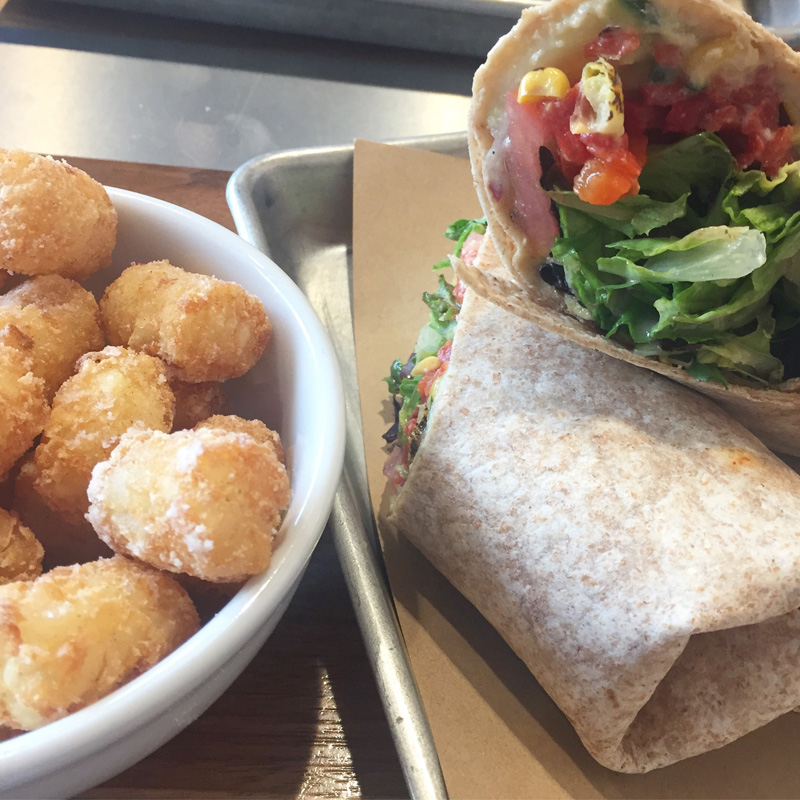 The tots are soooo salty and good. Crunchy on the outside, warm and soft on the inside. And the wrap was great too- the corn and pepper mix had a little bit of heat and tons of flavor. It was too big for me though, and I ended up taking half of it to go (you can't order a half wrap, unfortunately).
My most recent visit involved a very messy yet fantastic version of their Bold Banh Mi with lemongrass tofu, jalapeno, pickled carrot, cucumber and daikon, cilantro on a french baguette. I planned ahead, knew this is what I was going to order, and brought a tiny little container of Vegenaise mayo with me to schmear on. Yum! Between the jalapeno and cilantro it was really spicy, but the salty tots helped.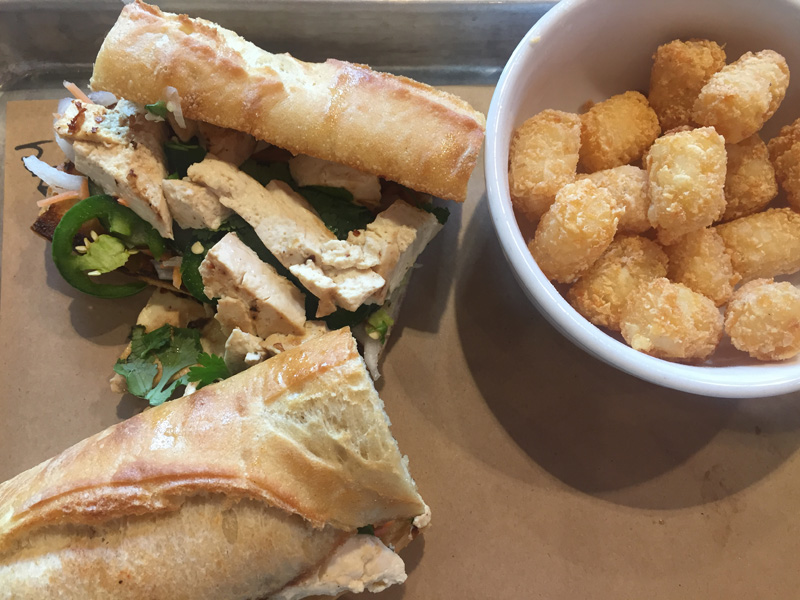 There are few other cheese-heavy options that would be good for vegetarians, but these were definitely my favorite vegan picks. Zeps is casual, and not that big, so again I'd suggest avoiding the rush.
Want more Denver-area restaurant reviews? Check out my Mile High Vegan Eats page!