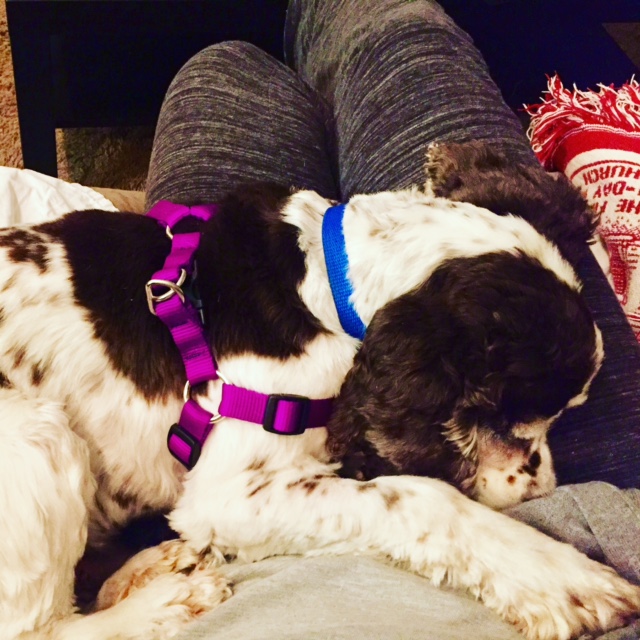 This furry little lovemuffin is Elmer, the newest member of my pack! He also answers to Elmie, Tickles, and WhoWantsATreat! I adopted him from the Denver Dumb Friends League last month, and he is so perfect! He's blind (completely- his eyes have been removed), and only has 7 teeth but he's only 6 years old and is so sweet and smart and snuggly.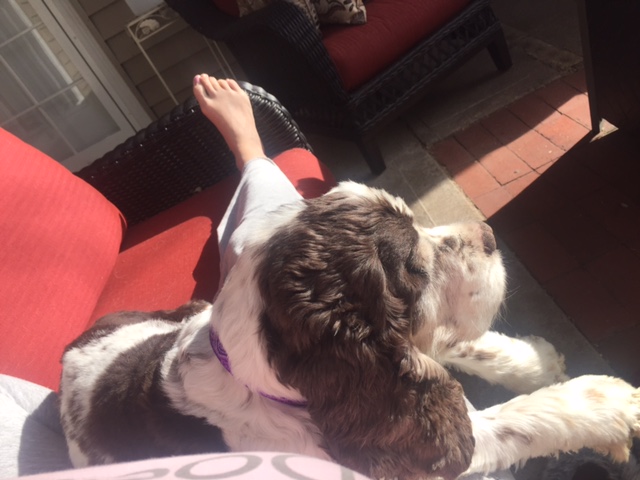 Pretty much every picture I have is of him on my lap. Total lap dog, which I love.
He also likes to nap perched high up on the couches, like a cat. Sometimes that's okay…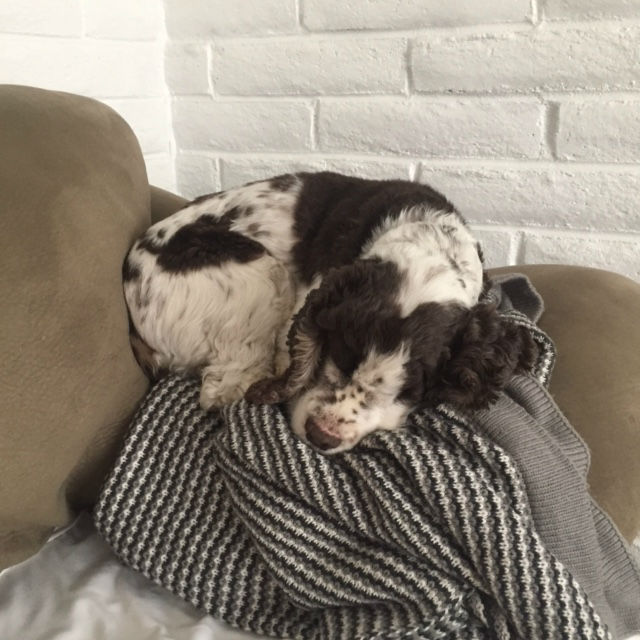 And sometimes he has a little trouble….
I can't stop watching that video! It's too funny. I'll never stop laughing.
And in case you're wondering, Teddy and Elmer were fast friends. Ted gets a little annoyed when blind Elmie bumbles into him while he's napping, but that's okay. Ted is very patient 🙂