I promised you this a while back… sorry for the delay! This tofu ricotta is perfect for any recipe. When I'm using it in a lasagna or for stuffed shells I add the spinach, but sometimes I'll leave it plain (like when I recently made spaghetti pie that also had kale). Mix up the seasonings a little bit, you can't go wrong!
How should I use this tofu ricotta, you might be asking yourself? Well, how about… in a veggie lasagna with some lightly steamed squash and Daiya mozzarella? Or maybe on a Butternut Squash and Crispy Sage Pizza?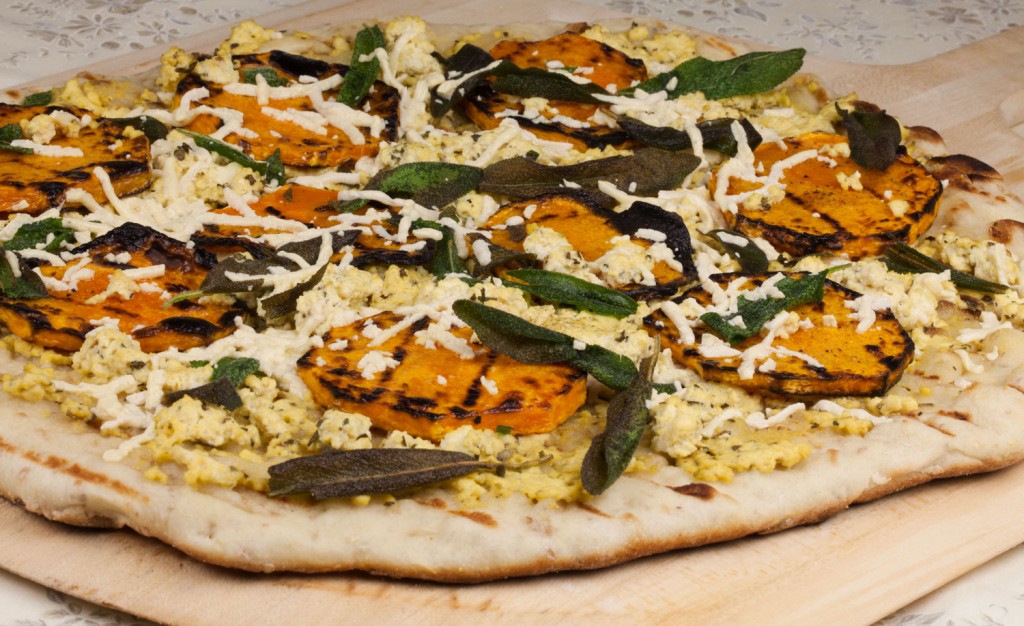 Stuffed shells… manicotti… spaghetti pie…
---
Tofu Ricotta
2014-12-23 10:35:41
Ingredients
1 lb firm tofu, lightly pressed
2 tablespoons olive oil
Heaping 1/2 tablespoon garlic powder
1/2 tablespoon onion powder
1/3 cup nutritional yeast
1 teaspoon Italian herb sea salt (something like this),
1/2 tablespoon oregano
1 teaspoon dried basil
10 oz chopped frozen spinach, defrosted and drained (if desired)
A few pinches of sea salt and pepper, to taste
Instructions
In a food processor, combine the tofu, olive oil and all the spiced pulsing until well mixed. You can also do this in a bowl, but make sure you use some serious elbow grease. You need this to be completely blended! Don't over mix though, you don't want the tofu to turn to mush.
Add in your spinach, if you're using. I pretty much always add in the spinach unless the tofu ricotta is being added to a dish that already has greens. Taste, then add S&P as needed.
Add to whatever pasta dish you're creating. Easy as (tofu ricotta) pie!
Notes
Makes enough for one pan of lasagna, manicotti, stuffed shells, etc!
That Was Vegan? http://www.thatwasvegan.com/