I know, I know… another pizza. But this one is different, I promise. It's got butternut squash! And crispy sage!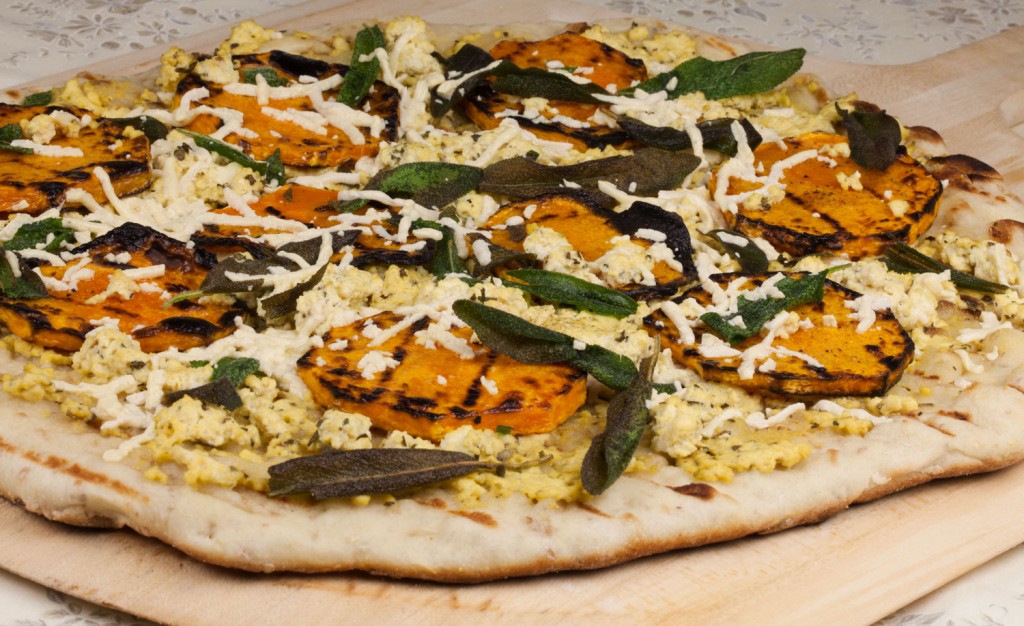 I love this pizza. I might make it again next week. Or this afternoon. I might make it and not tell anyone and eat the whole thing.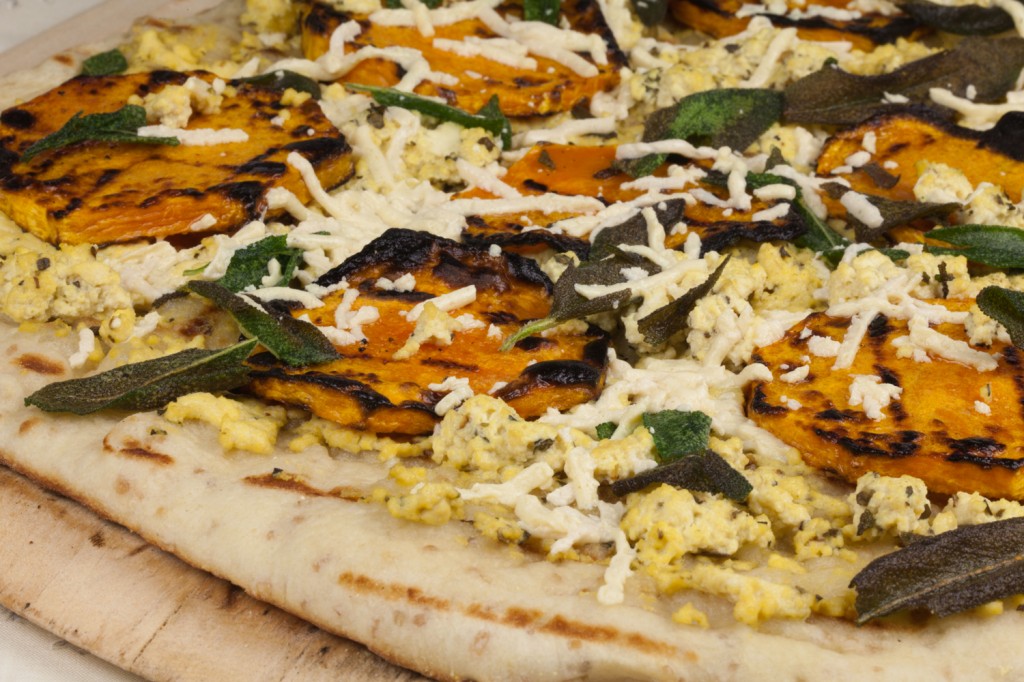 I realize this is a pretty non-traditional pizza… I mean it has (vegan) ricotta cheese on it for crying out loud, and who the hell ever heard of frying sage? Not me, not until I spotted this baby on Pinterest just begging me to healthify and veganize it! There are definitely a few steps to making it, so it's not a last-minute meal but believe me it's totally worth it.
I grilled mine, but of course you can bake yours!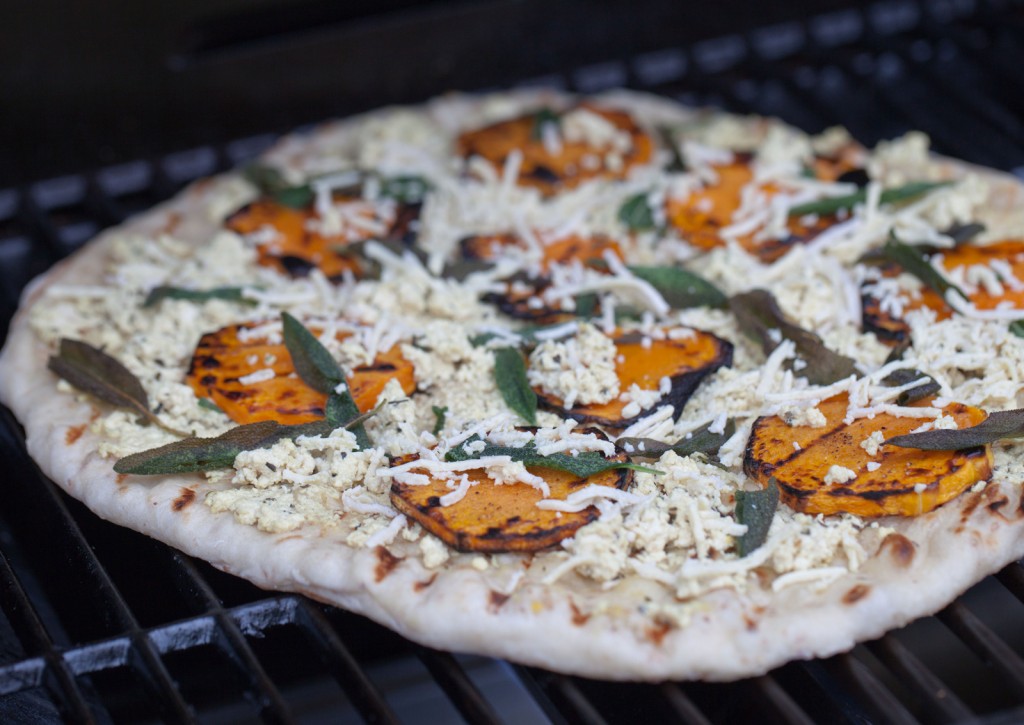 Yum.
---
Butternut Squash and Crispy Sage Pizza
Adapted from non-vegan recipe at Alexandra's Kitchen
Note: I used a very skinny b'nut squash so I was able to keep mine in nice neat circles. If you use a larger squash, just try cutting them in half!
Ingredients:
1 pizza dough (store bought or homemade), rolled out and ready to go
1 small (skinny!) b'nut squash, peeled and sliced into thin circles
Olive oil
Sea salt and pepper
1/2 teaspoon powdered garlic
1 batch Vegan ricotta
1+ teaspoon dried thyme
10-15 sage leaves
Canola Oil
Daiya mozzarella shreds (for sprinkling)
Directions:
Lay your slices of butternut on a baking sheet and drizzle with olive oil, then sprinkle with salt, pepper and garlic. Bake at 400 for 15-20 minutes, flipping once. Depending on how thick or thin your slices are, yours might need a few more minutes.
Brush the dough with olive oil and sprinkle with just a pinch of sea salt, then top with the ricotta. I used almost the entire batch (literally, like 9/10ths of it). Make sure it's pretty smooth, then add the dried thyme and b'nut slices, and top with a handful of the Daiya. Bake (on a pizza stone) at 425 for 10-12 minutes. While it's in the oven, fry the sage. Fill a small frying pan with the canola oil, and fry the leaves (3 or 4 at a time) for about 5 seconds each. Add them to the pizza and put it back in the oven for just 2-3 minutes, and voila!
Enjoy!