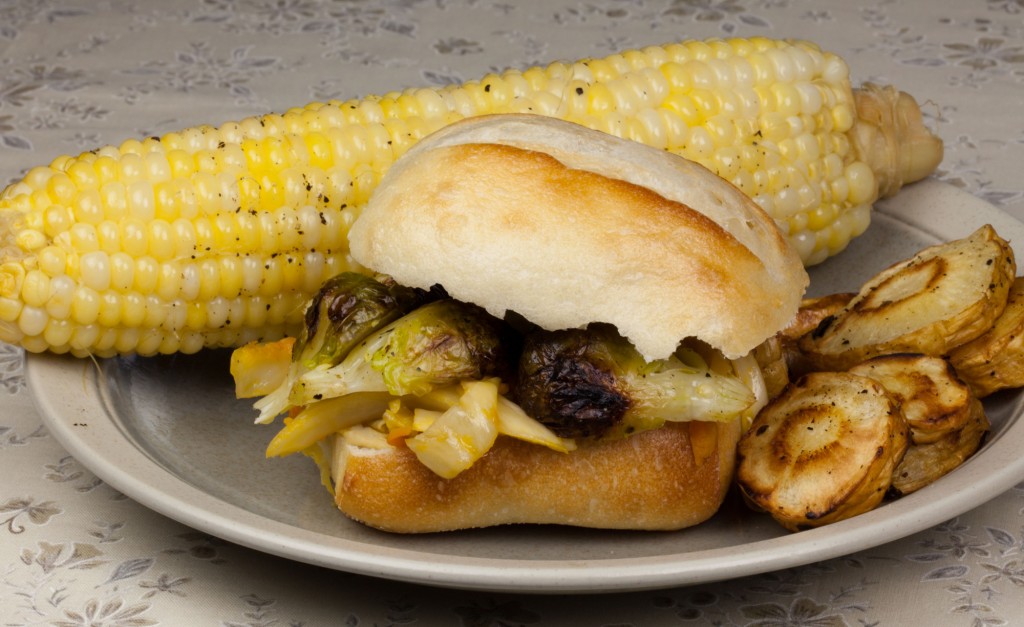 Last week when I posted my Sweet Potato Slaw appetizers, I promised you a follow-up recipe that would also utilize that slaw… and here it is: Grilled Brussels Sprout and Hummus Sandwiches!
These are superbly simple… Just roast up some Brussels sprouts with a little olive oil, salt and pepper… then whip up some Sweet Potato Slaw. Slather your buns with some hummus (what!? did I seriously just write that?) and build yourself a healthy and delicious sandwich!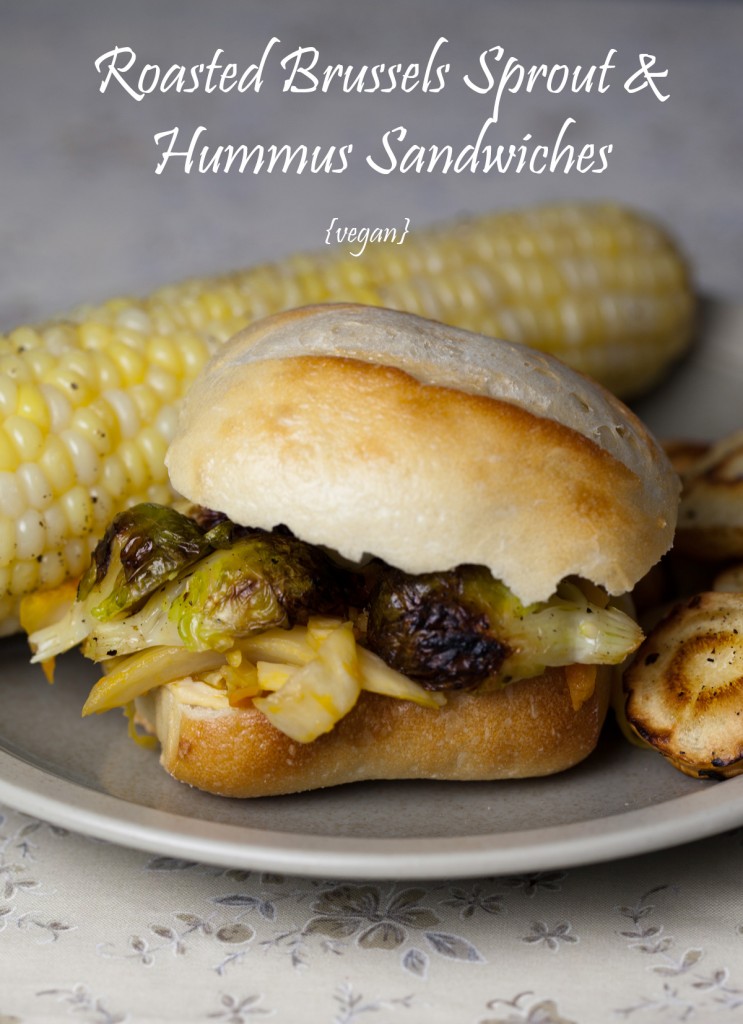 I served mine with corn on the cob and some grilled parsnips because I'm not ready to let go of summer, dammit!
If you need more of a recipe, check out Namely Marley's take on these bad boys…