Awww yeah, I went there. I made meatloaf into cupcakes! Vegan Meatloaf Cupcakes with Cheesy Mashed Potato Frosting, that is.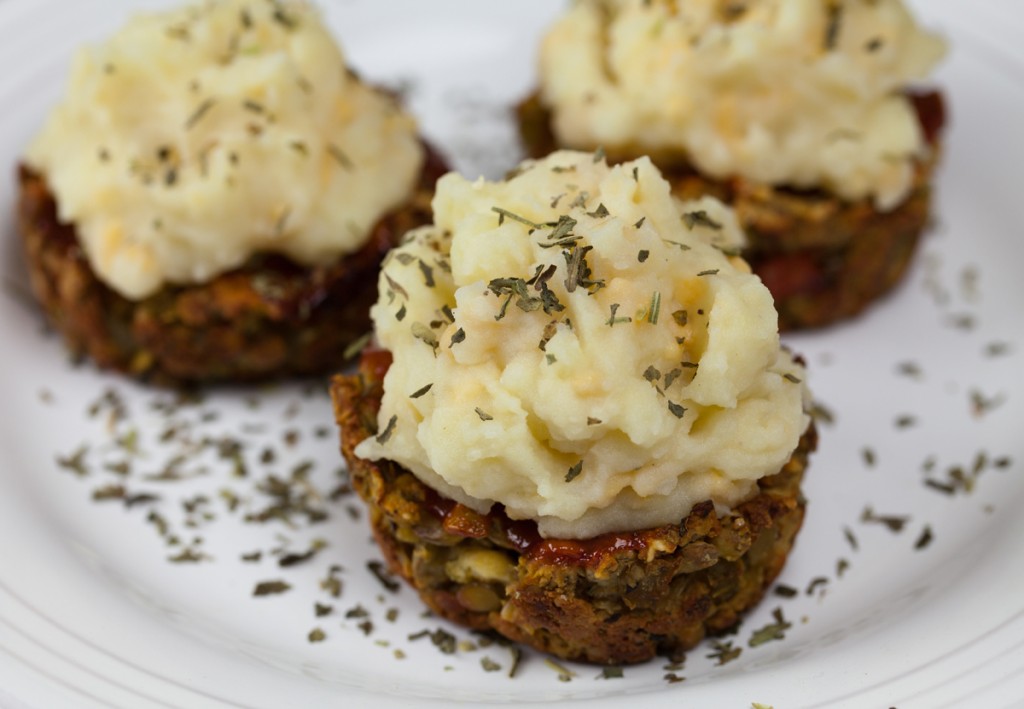 I started with the E2 meatloaf recipe, and combined it with the seasoning and such I used in the Italian meatloaf I made back before I was super amazingly awesome vegan. This means they're full of italian seasoning as well as chopped onions and bell peppers. And since I started with the E2 recipe, they're super healthy and low fat.
Oh yah… and they have ketchup on top.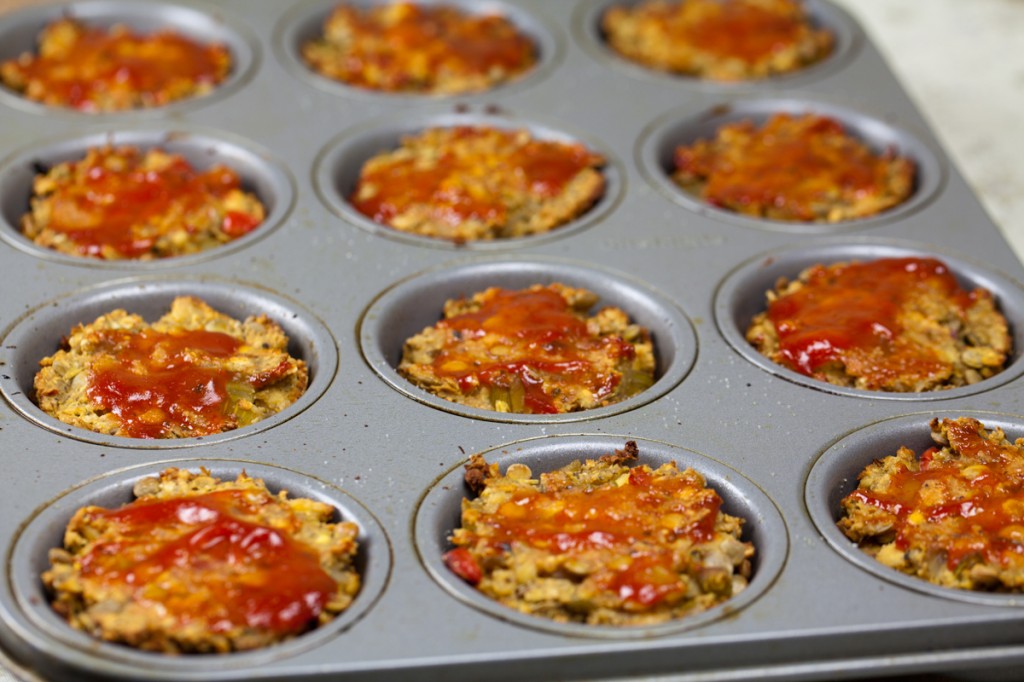 As far as the frosting, I just prepared the potatoes as if I were planning to serve them as I would normally served mashed potatoes (with lots of Daiya cheeeese!). This was an easy, healthy and fun dinner, because yes, I am still a kid at heart and want to eat cupcakes for dinner. Except that I'm actually an adult so I put lentils in my dinner cupcakes.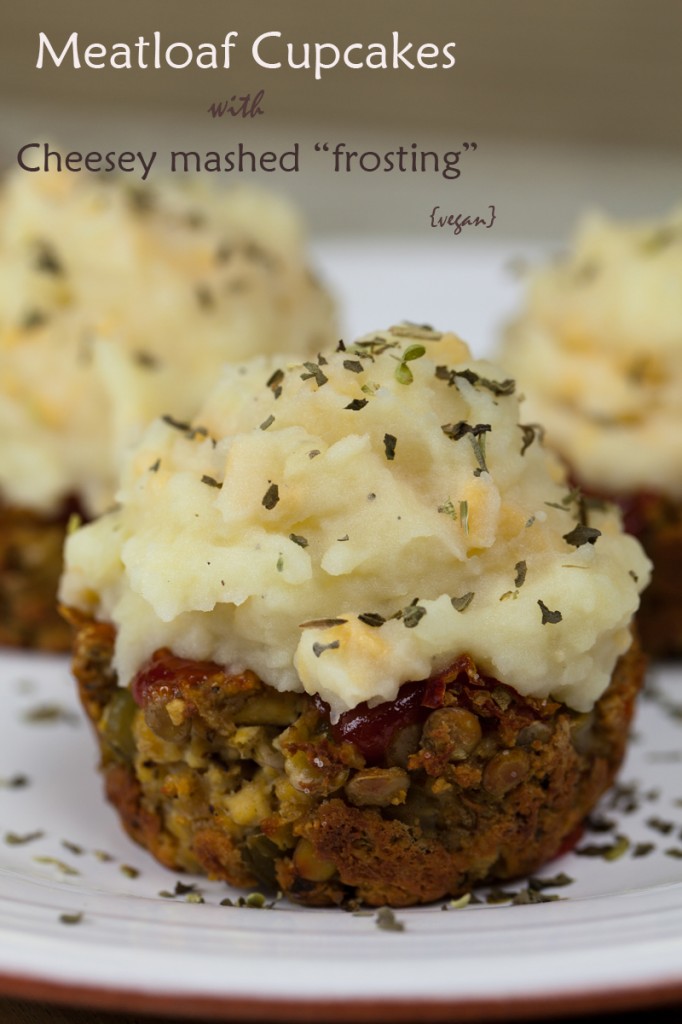 I'd say it worked out just perfectly!
Oh, and about those vegan super powers I mentioned? Remember that time I fell down the stairs and busted my foot? On my first visit to the podiatrist I was told that, for this type of injury, I was looking at a 6-8 weeks in the air cast. And that was the best case scenario!
Well, I went in last week for my 4-week follow up, and they took another set of x-rays. Not only is the fracture filling in nicely, but they said I'm ready to start transitioning out of the walking boot. YES! After only 4 weeks! Take that, everyone who has ever said vegans don't get enough calcium/protein/vitamins/whatever!
For this week I need to wear the boot 50% of the time, then I can ditch it. Yay! Now lets just hope I'll be able to hit the slopes before all the snow is gone.
---