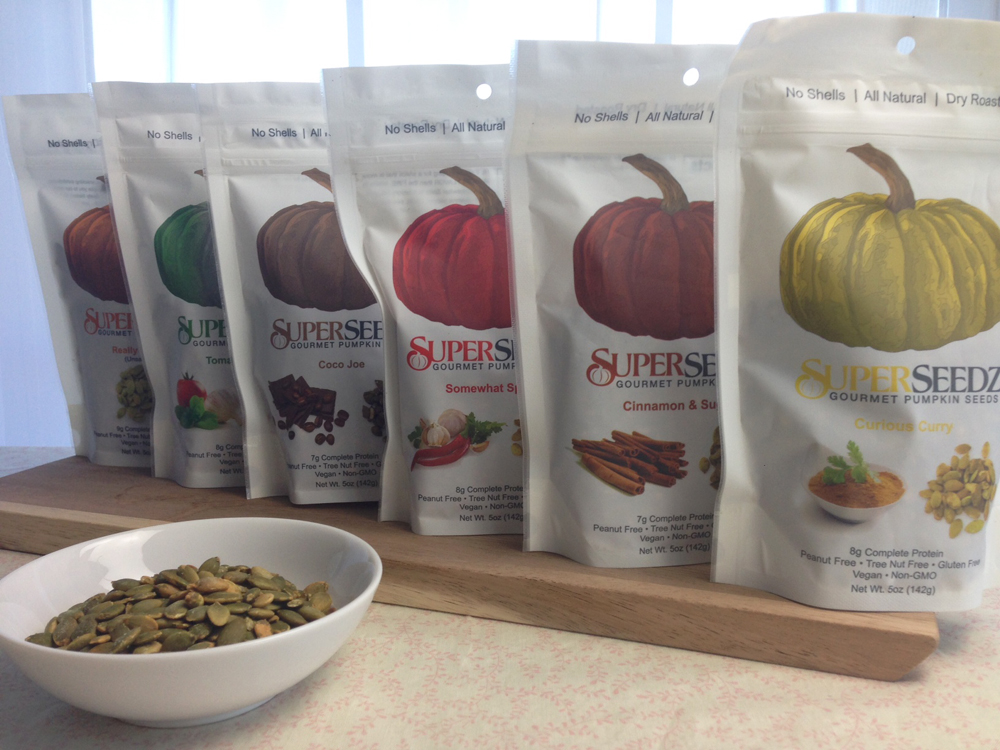 I have four words for you. Vegan. Organic. Pumpkin. Seeds. Okay, here's a fifth: Delicious.
Seriously, they sent me eight not-small-at-all bags of SuperSeedz to try, and they didn't last long. And no, I didn't share. How quickly did I gobble them? Well, two bags (Sea Salt and Super Spicy) didn't even last long enough to be photographed!
SuperSeedz are:
Gluten free
Peanut free
Tree nut free
Egg free
Dairy free
Fish & shellfish free
Soy free (Curious Curry uses a Non-GMO soy sauce)
Cholesterol free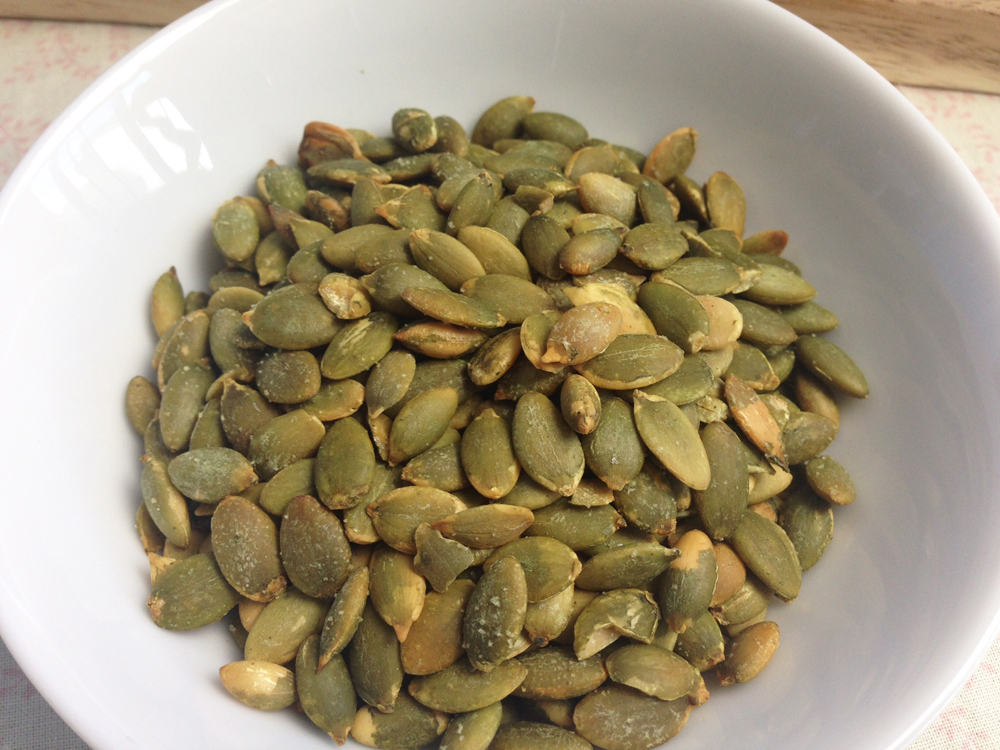 Those are the Sea Salt, which were probably my favorite… although I loved them all. Even the Super Spicy weren't too hot for me. The resealable bags make these perfect for stashing in your desk at work for a snack, or my personal favorite… throwing in your backpack for a hiking or camping trip! There's so much seasoning on there that each handful you grab gives you tons of flavor… and there's a flavor for everyone!! Really Naked, Coco Joe, Cinnamon and Sugar, Sea Salt, Super Spicy, Somewhat Spicy, Curious Curry, and Tomato Italiano.
Check out their nutrition stats, these are snack you'll feel good about indulging in.
Can't wait for the giveaway to be over before you try them? You can buy them online or from a whole bunch of IRL stores.
And now… the fun part! Enter below to win EIGHT bags of SuperSeedz, one in each flavor. There are lots of ways to enter… start by leaving a comment letting us know which flavor you think will be your favorite (mine was Sea Salt… and Somewhat Spicy. Oh, and Cinnamon and Sugar!). There are other FB and Twitter options too!
---