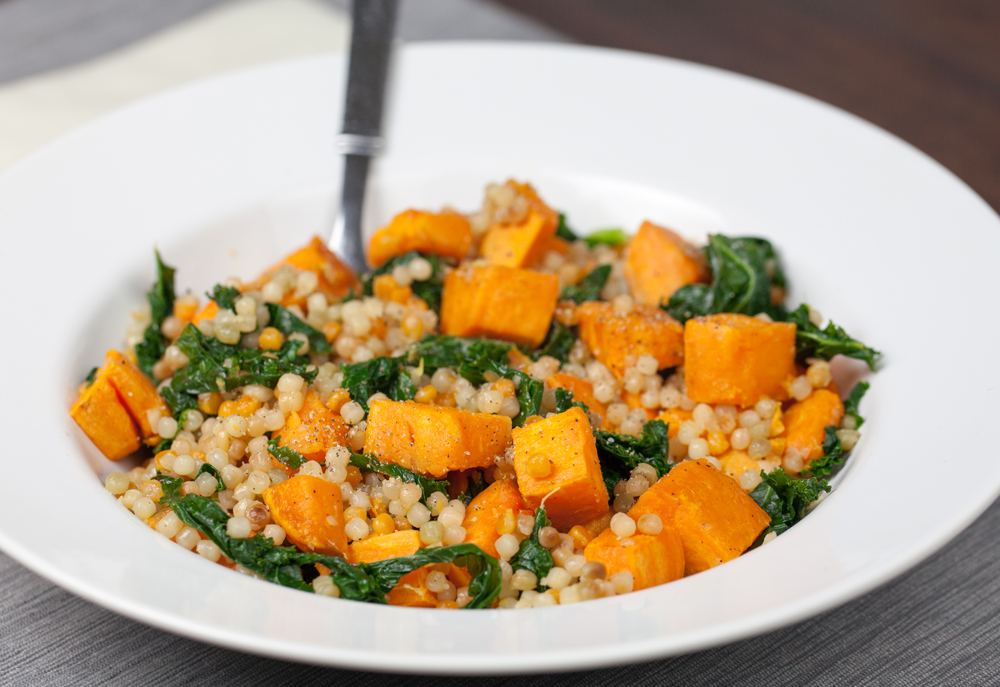 Holy monkey you guys… I'm moving this week! AHHHH! I don't feel ready, but I feel really really really excited! I just hope these little dudes are ready…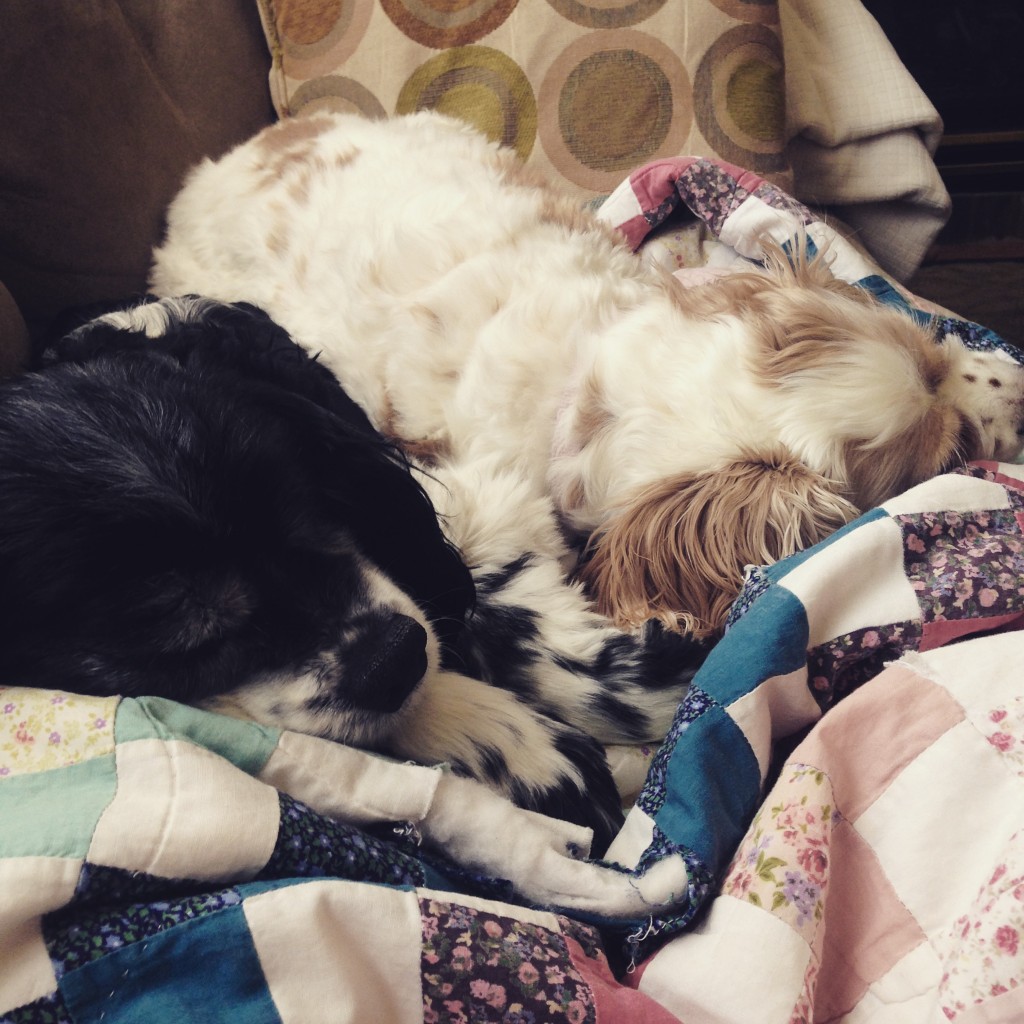 Aren't my cocker babies adorable? And man, looking at that picture makes me miss lazy evenings spent sprawled on the couch with them, binge-watching something on Netflix. The move and reno have kept me SO busy lately, no down time at all.
Also, since my old kitchen is packed up and my new kitchen is still (mostly) in boxes, I don't have a ton of new recipes for you. But I do have re-shoots of another old favorite. This time, it's my Lemon Couscous with Sweet Potatoes and Kale. Tons of nutrition and flavor make this a winner as a side dish or a main. I also happen to love it for work lunches- it reheats beautifully! You can get the recipe here.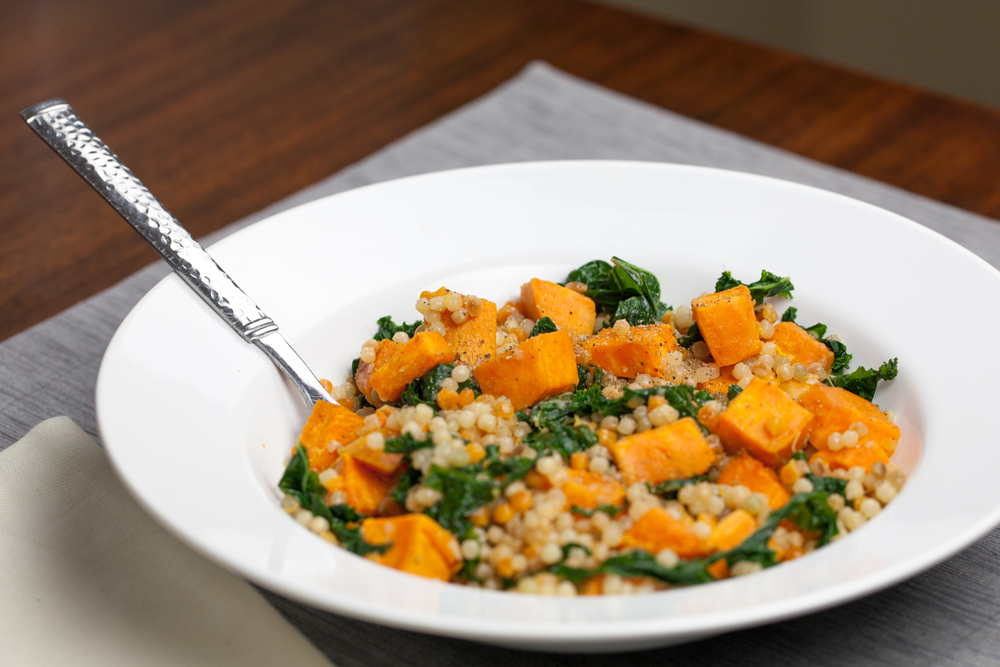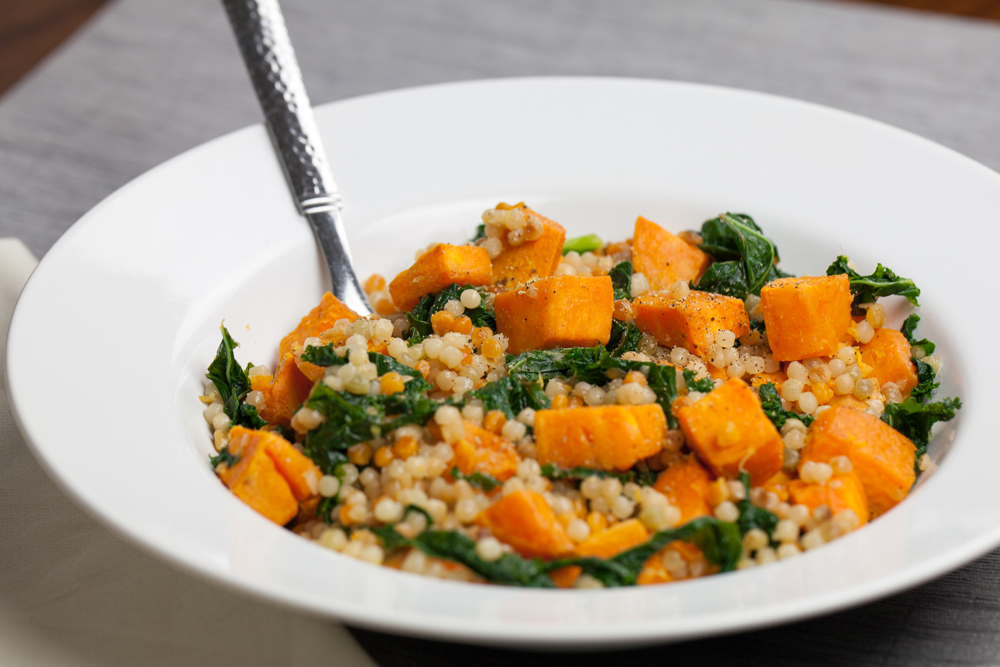 As for the move, please keep your fingers crossed that I don't lose my freaking mind. I'm scheduled to move Thursday and then I'm taking a long weekend to get the doggers settled in and work on unpacking. My mama is coming to visit in a couple weeks so I have to get the place all spic n' span for her.
Oh wait, who am I kidding? It'll probably still be a crazy mess when she gets here 🙂
Don't forget to check out this delicious recipe!