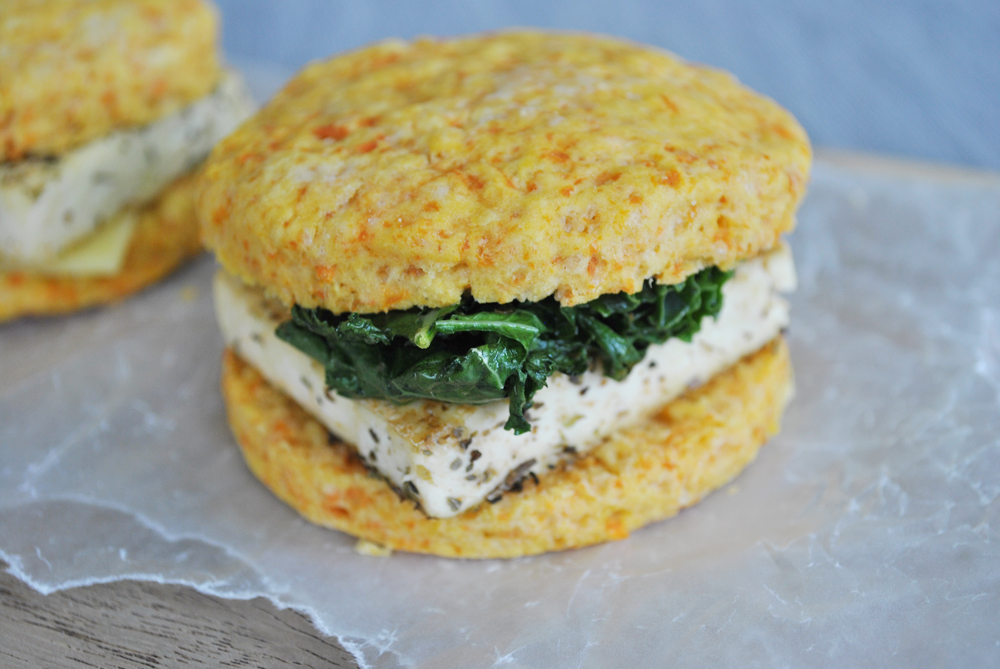 These. Are. So. Good. Way better (healthier, more compassionate, better, better, better) than any fast food breakfast biscuit you'll find out there. The biscuits, made with sweet potato, are light and fluffy and oh-so-flaky, with just a hint of sweetness. Honestly, they make a great eat on their own.
But when you add in a slice or two of perfectly seasoned fried tofu, vegan cheese, sauteed kale… we're talking whole next level.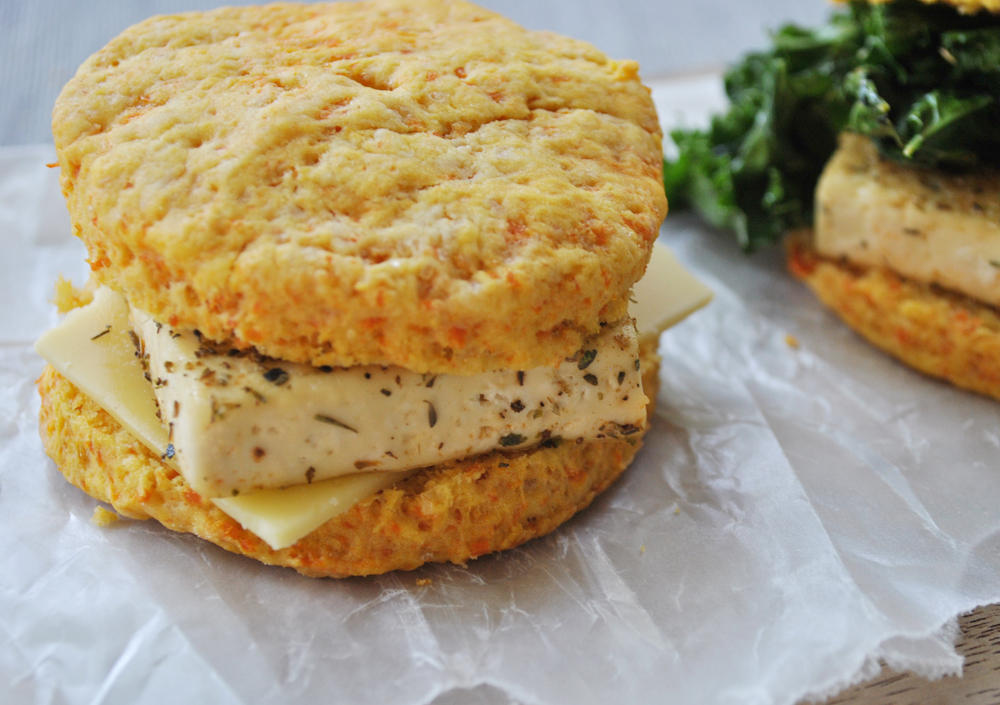 My mouth is watering just remembering how delicious they were. I must've eaten six the day I first made them. Couldn't stop myself. Didn't even want to try!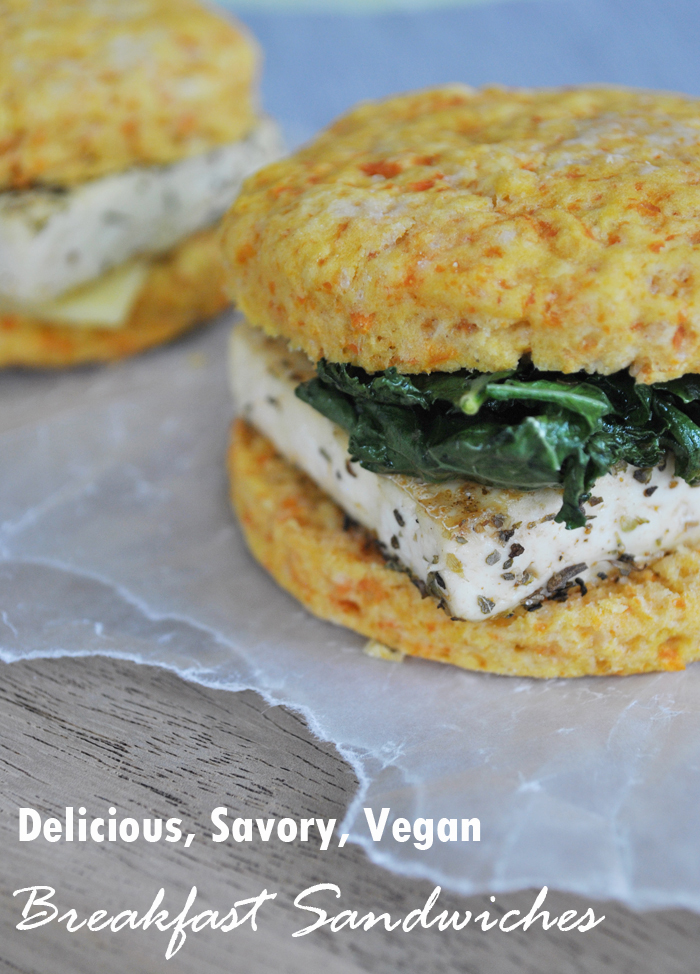 Here's what I did: I pressed the tofu, then sliced it into thin rectangles. I seasoned it with an italian mix, cumin, salt, and pepper and fried it to a light, golden brown. Anything would work, just use the flavors you like. While those were cooking, I also water-sauteed a little bit of fresh kale, using the same seasonings. I sliced and warmed the biscuit and piled my topping on, and it was perfection. No butter or anything like that, didn't need it with all that outrageous flavor!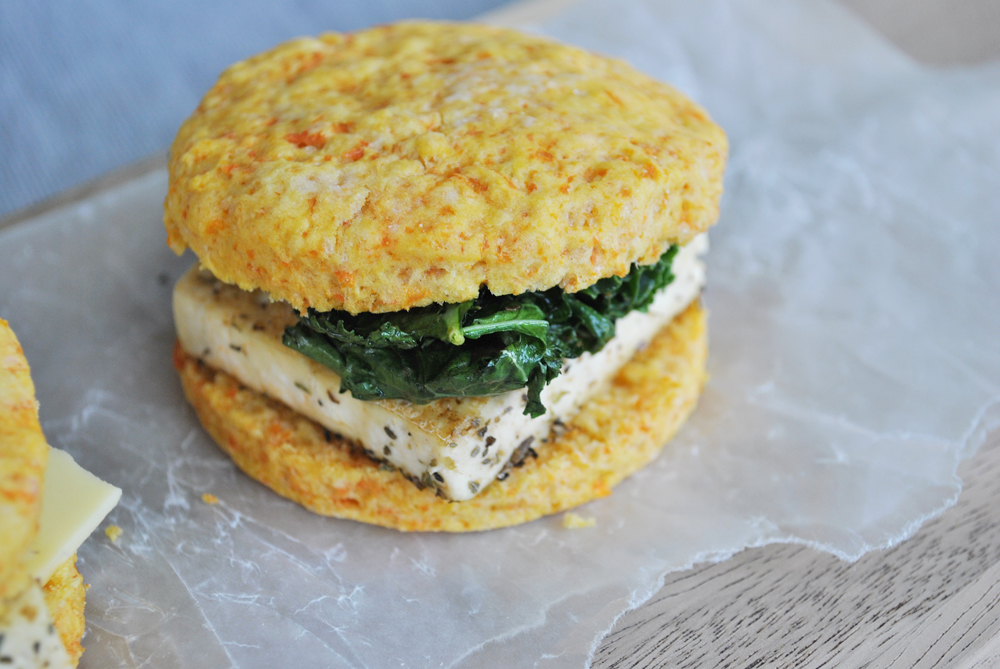 My second (third, fourth, seventh) biscuit was simple: just the seasoned fried tofu, and a slice of the new Follow Your Heart vegan provolone. Well, most of a slice. You can see I stole a little nibble while plating…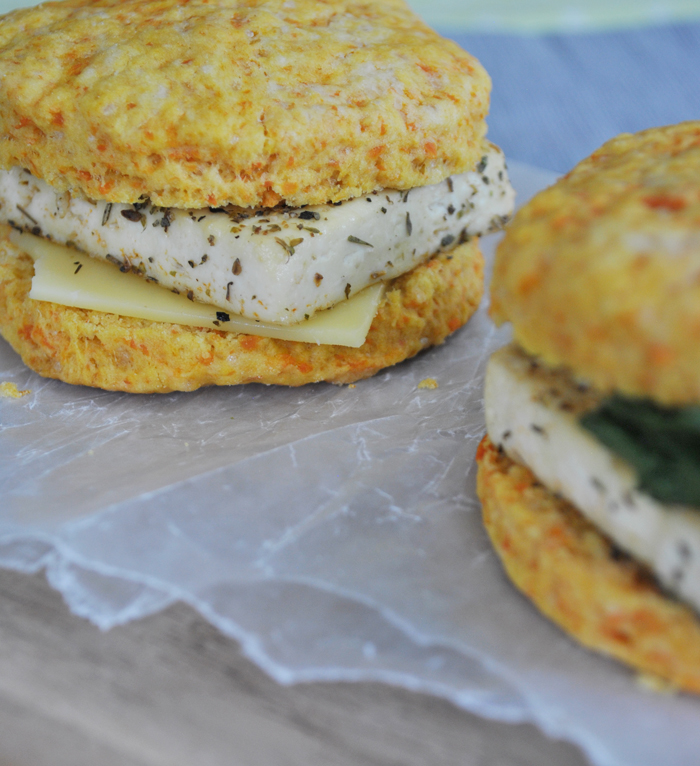 Sweet and savory at the same time, which to me is perfect for breakfast. Now I just have to figure out how to make these last longer than a day…