I tried to make these once, a long time ago, and they didn't turn out well. Flat as pancakes, in fact. I've since learned from my pal Bianca that the secret to biscuits is in how you cut them (lift the cutter straight up, no twisting allowed!), and I was able to practice on a recipe from her book Cookin' Crunk. The point I'm trying to make is I felt like I was ready to tackle these Vegan Sweet Potato Biscuits again… and this time, it was a success!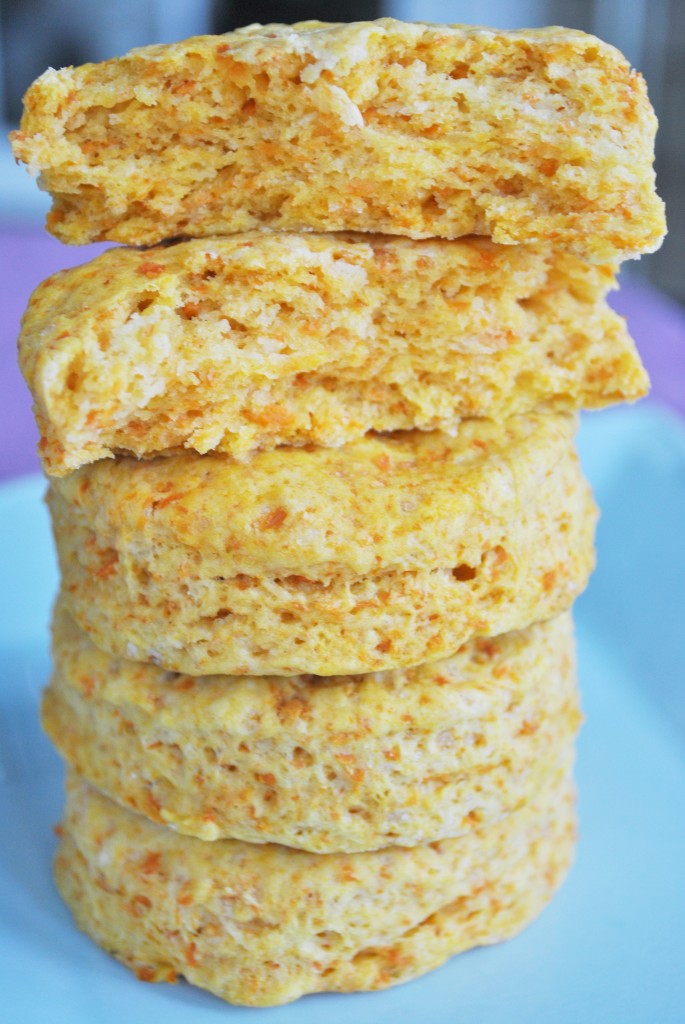 There's really just a hint of sweetness in there, mostly from the potatoes themselves and the little bit of turbinado sugar I included. This means they're great for either sweet or savory dishes. And they're so flaky and buttery, you'll just die. Or eat them all. Or both.
I whipped up a couple breakfast sandwiches using them that I'm going to share soon, too.
It was a bit of a celebration in my kitchen this weekend, when I woke up and realized "Holy monkey, I've been vegan for 5 years now!" AND I got these biscuits to turn out so well. I truly do have so much to be thankful for 🙂
---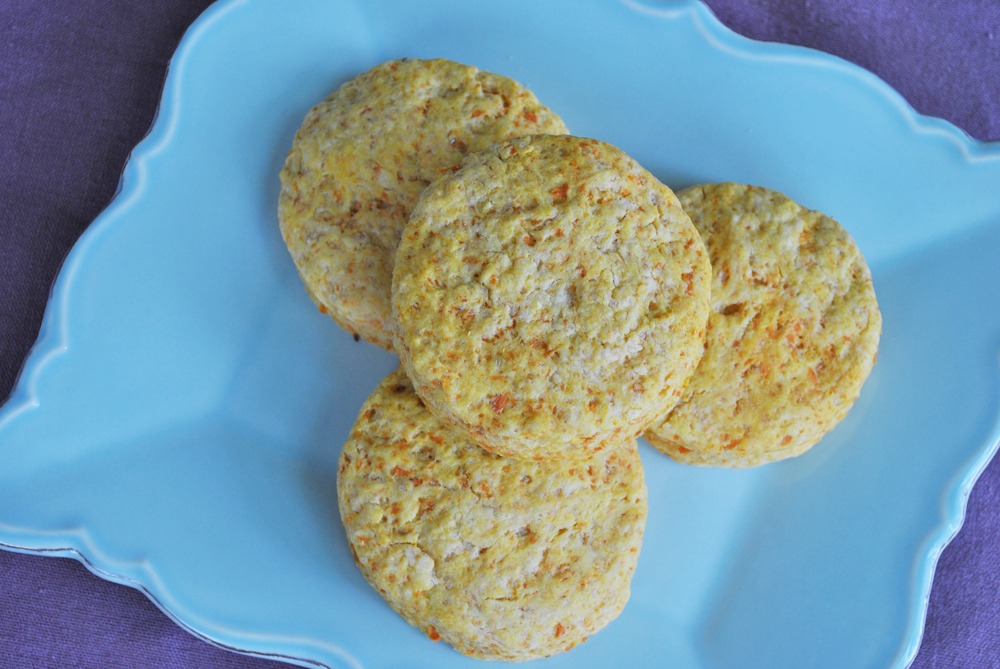 Sweet Potato Biscuits
2015-07-06 09:29:58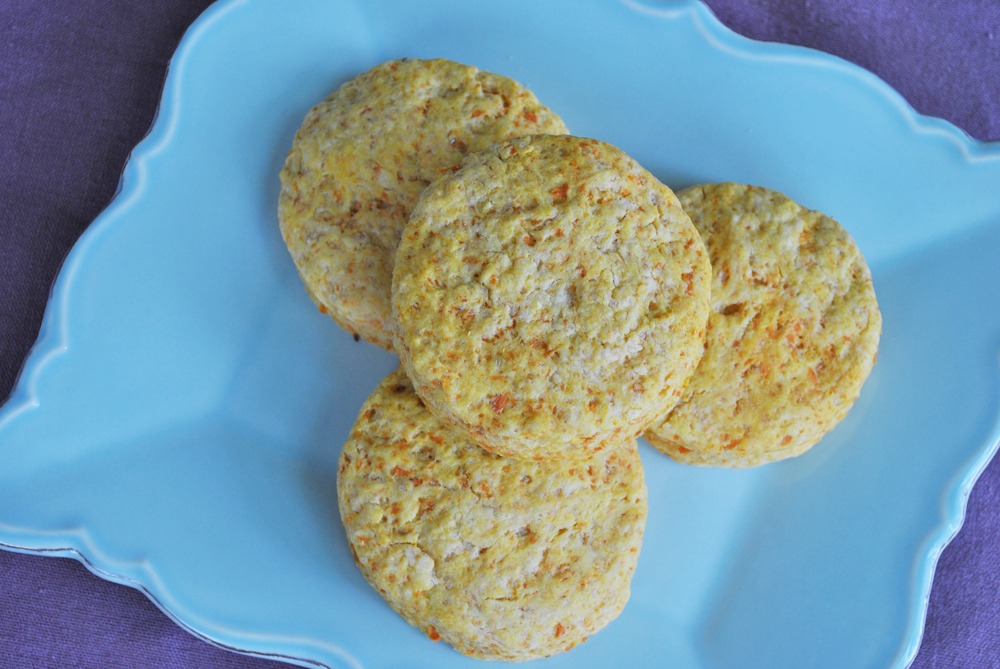 Fluffy and flaky with just a hint of sweet!
Ingredients
1 large sweet potato
1/2+ cup regular or unsweetened non-dairy milk, separated
1 1/2 cups AP flour (plus more for dusting)
2 tablespoons Turbinado sugar
1 tablespoon baking powder
1 teaspoon salt
6 tablespoons cold Earth Balance
Instructions
Preheat the oven to 420 and grease a baking sheet.
Peel and chop the sweet potato. Microwave until soft, then combine in the food processor with 1/3 cup milk.
Whisk together the dry ingredients. Cut the butter in with your hands or a pasty blender until the mix "resembles a course meal". Mix in the sweet potato mixture, and the remaining milk if needed. You want the dough to be just moist enough to stick together well. Kneed it a few times to make sure.
Sprinkle flour on your cutting board and pat the dough out into a 1/2 inch thick circle. Use a 2 1/2" biscuit cutter being careful to lift it STRAIGHT UP with no twisting. Gently transfer your biscuits to the baking sheet. Re-pound the scraps out into another circle and cutting, repeating as many times as necessary.
Bake until lightly brown, 10-12 minutes.
Notes
I don't own a pastry blender, but was able to get the butter cut in with just my hands. Just keep working at the pieces of butter with your fingers till they're all really tiny.
Adapted from Paula Deen
That Was Vegan? http://www.thatwasvegan.com/