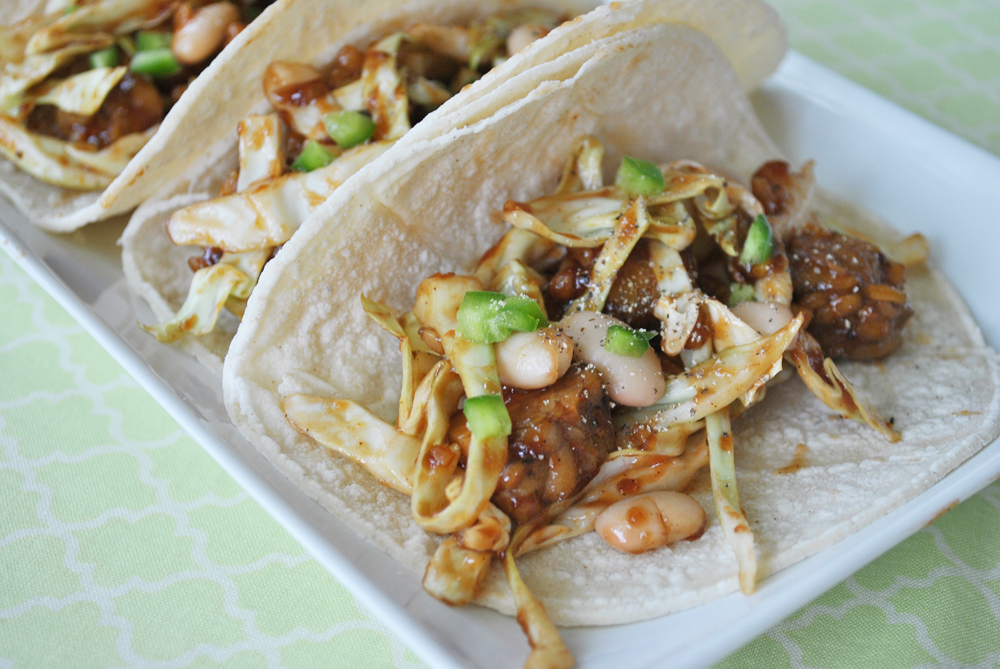 Did you guys have a good weekend? I did! Friday night was the monthly All-U-Can-Eat vegan pizza buffet put on by Bonnie Brae Tavern and the Denver vegan meetup group, and it was SPECTACULAR. As always! Buffalo chick'n pizza, cheeseburger pizza with pickles, french dip pizza, even a s'mores pizza for dessert. I wish I had pics to share, but I was too busy eating. I had our server snap a quick picture of me and my 3 galpals (Reia, Cynthia, and Denise!), but I somehow deleted it. Oh well. Just close your eyes and picture 4 women stuffing their faces with pizza and Stella cider, and that was us!
On Saturday morning I was up early to drag/carry all those old cabinets and countertops and sinks out to the dumpster my HOA rented. I was worried it would already be full, but there was still some room. I was nice and waited until 9am before making all that noise because I'm such a good neighbor! It was quite the workout though, my arms are still really sore and I have a couple of bruises. But now my garage is emptier (still a crap-ton of boxes and Christmas decorations in there), and I can finally organize it…. next weekend. OH! And this will (maybe) impress some of you. After finishing that, I went inside and upgraded my computer- I installed a new graphics card and power box! All by myself! I've never done anything like that before, and I had to watch a couple YouTube videos as I went, but even still it only took about an hour. And I saved the $150 I would've had to pay someone else to do it. Sweet, right?
Living alone has really opened my eyes to all the amazing things I'm actually capable of doing on my own! But more about that later… let's talk tacos.
BBQ Tempeh & White Bean Tacos. With cabbage. And diced jalapenos. I love BBQ sauce. Sometimes I make my own and sometimes I go the easy route and just use store bought, which is totally okay!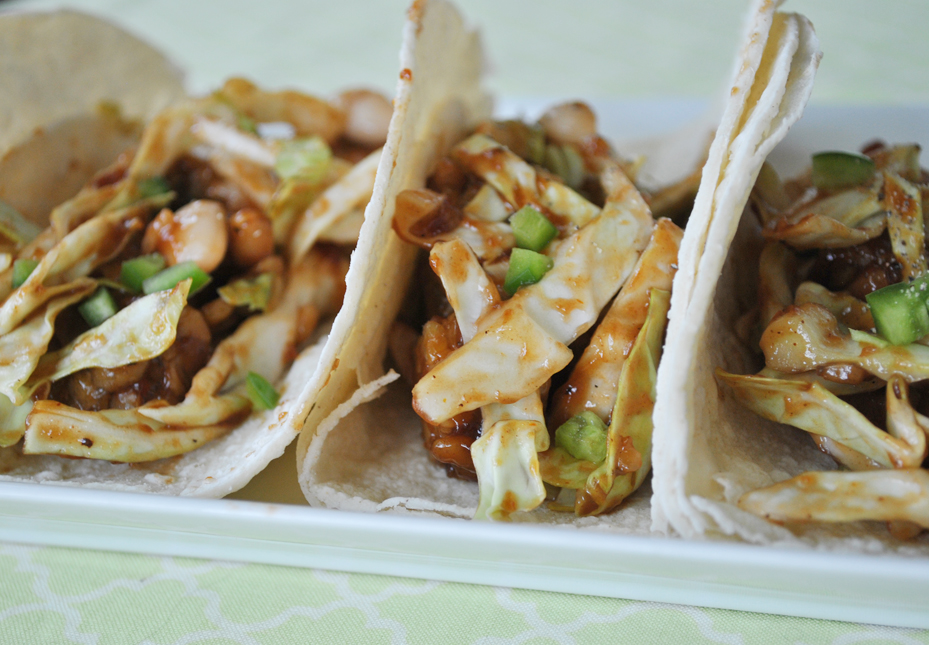 That's part of what makes recipes like this a fave- if you have the time, you can make the sauce from scratch, you can cook the beans, etc. Or you can pop open a bottle of sauce and a can of beans, and then all you have to do is chop the tempeh and the veggies. I'm all about flexibility 🙂
One thing I will say though- do not skip the jalapenos. That little bit of crunchy heat makes these tacos perfect! And don't try to make them too neat or perfect. These are meant to be a little sloppy!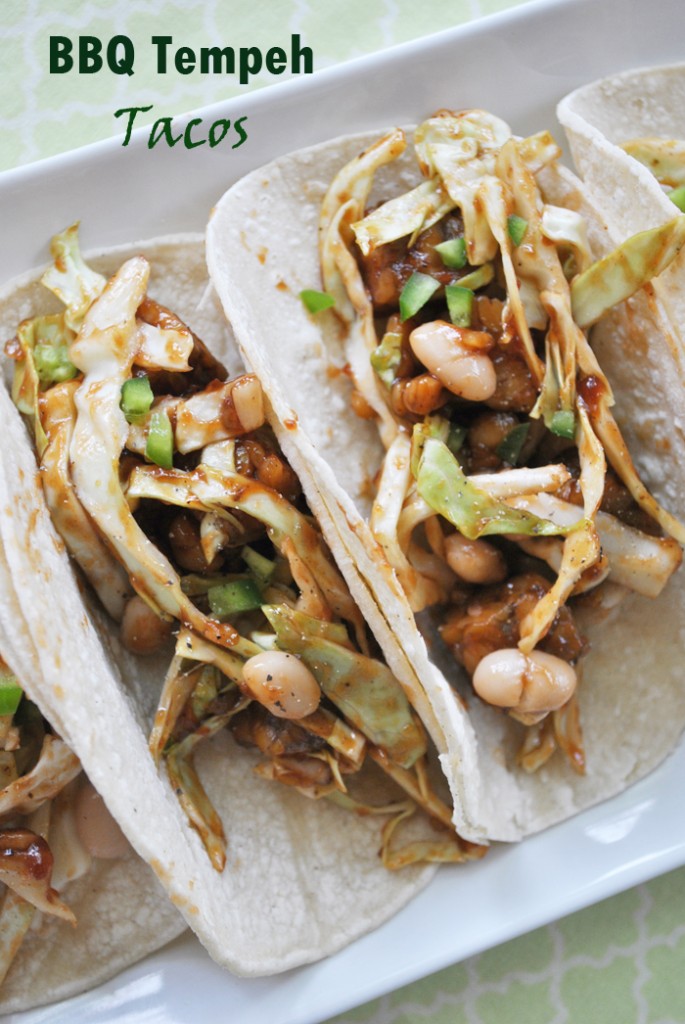 ---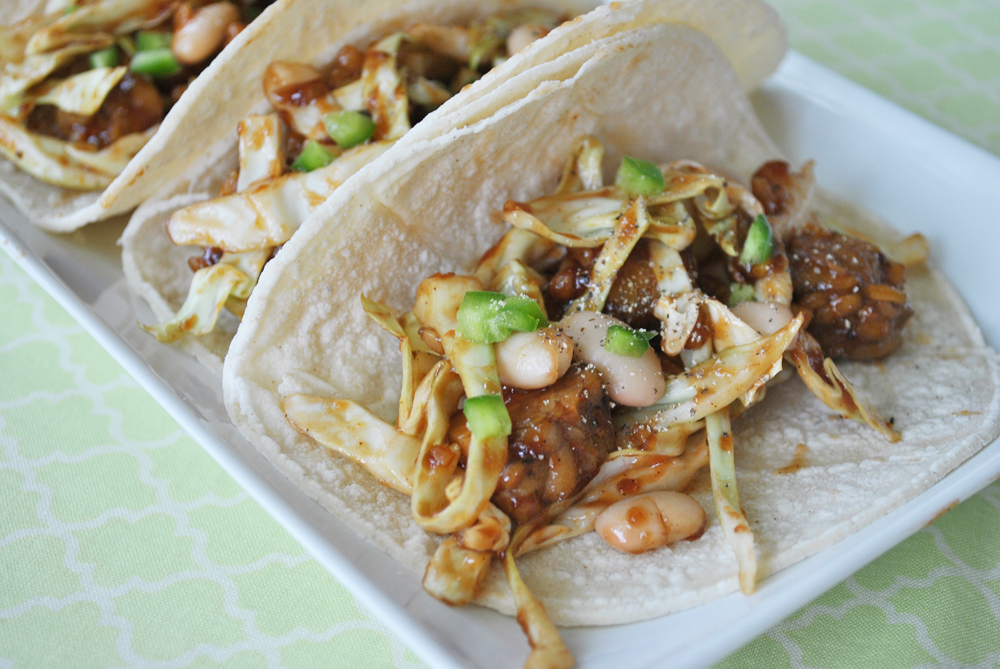 BBQ Tempeh & White Bean Tacos
2015-07-20 08:55:53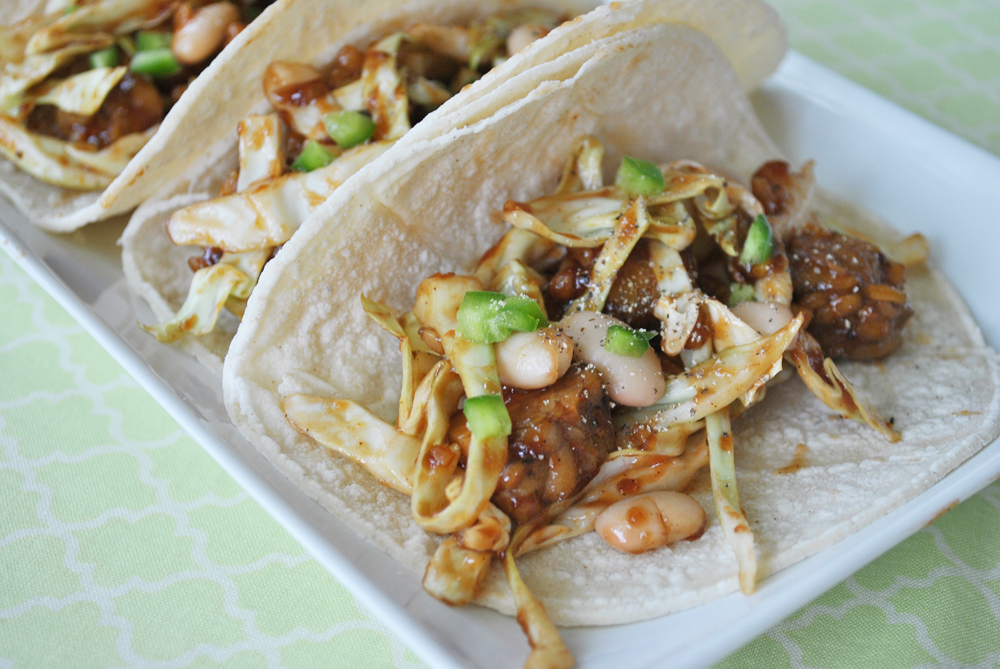 Ingredients
1 package tempeh
1/2 cup (plus more!) of your favorite BBQ sauce
1 cup great white northern beans
1.5 cups thinly sliced green cabbage
1-2 jalapenos, diced, for sprinkling
Instructions
Cube the tempeh. Mix in a frying pan over medium heat with the sauce and beans, until heated through. Add the cabbage and more sauce as needed, cook for 1-2 more minutes. You just want the cabbage to soften a little. Scoop into the tortillas and top with jalapenos.
Notes
Makes 6-8 tacos if you're using smaller corn, tortillas, 4-6 with larger flour ones
That Was Vegan? http://www.thatwasvegan.com/