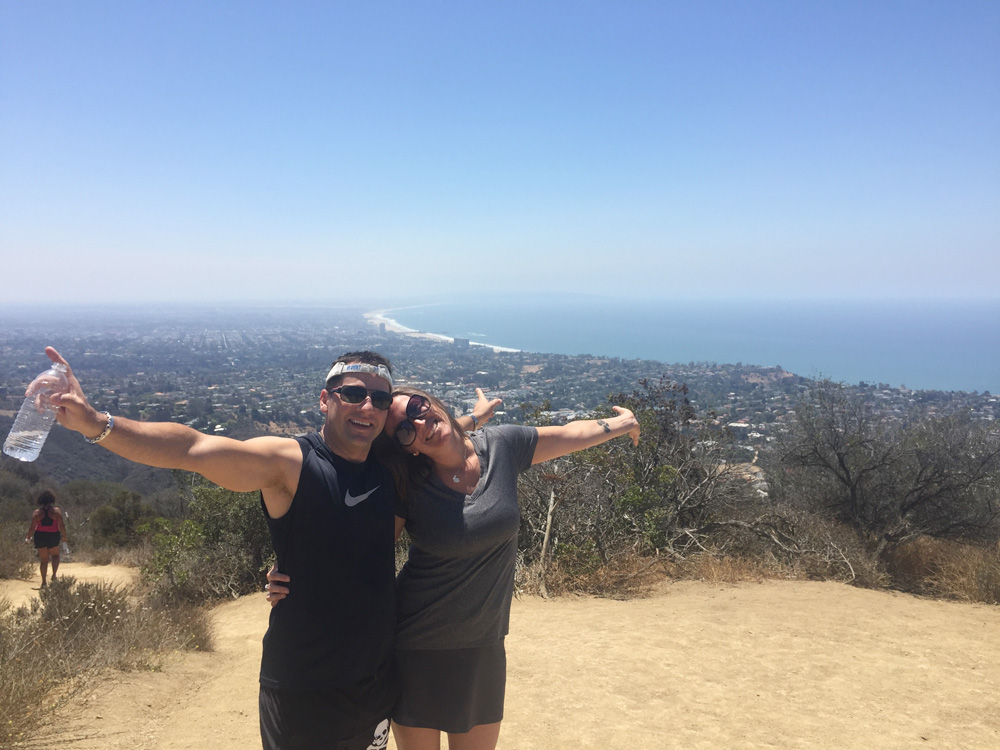 Yep, I went to LA and met Giggy! But first my old roomie/forever friend Randy picked me up from the airport and we went straight to hiking in the Pacific Palisades.
Gorgeous views of both ocean and mansions. See the one with the vineyard in the backyard? That's Steven Spielberg's house.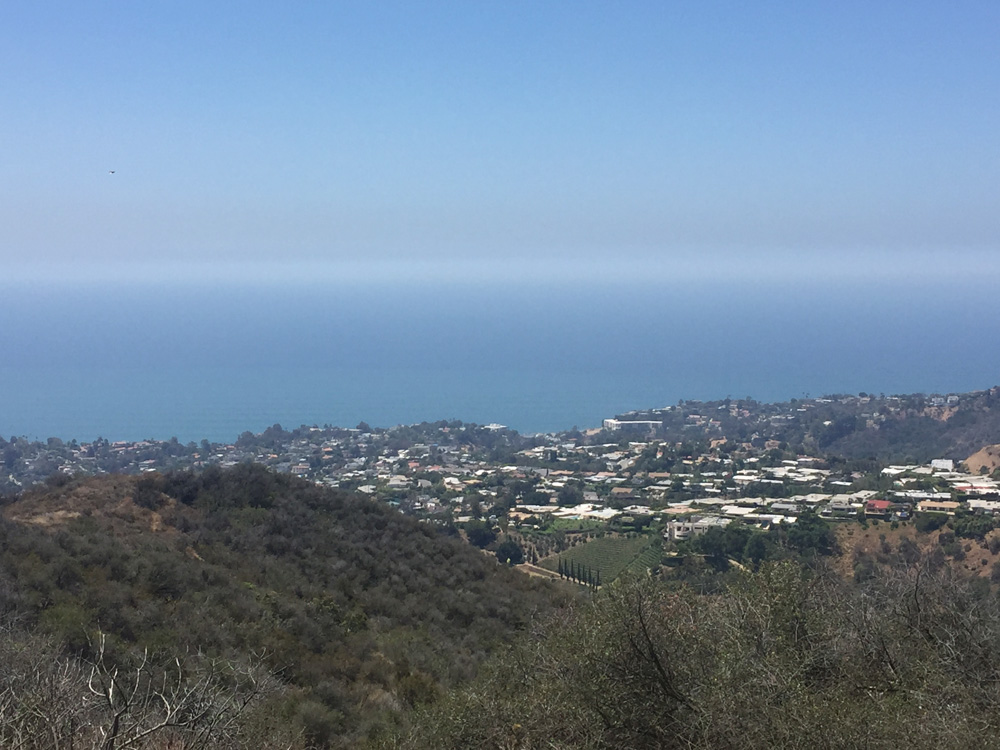 Randy and I met in college back in NH, and moved to LA in 1999 where we were roommates for 4 years (along with Theron, who missed this trip). So, we've known each other for about 20 years. We both look so hot and youthful you'd never know it though! I hadn't seen him since moving to CO more than 10 years ago, but as it always is with real friends, we jumped right back into it. It was like no time had gone by – at least after we caught each other up a bit.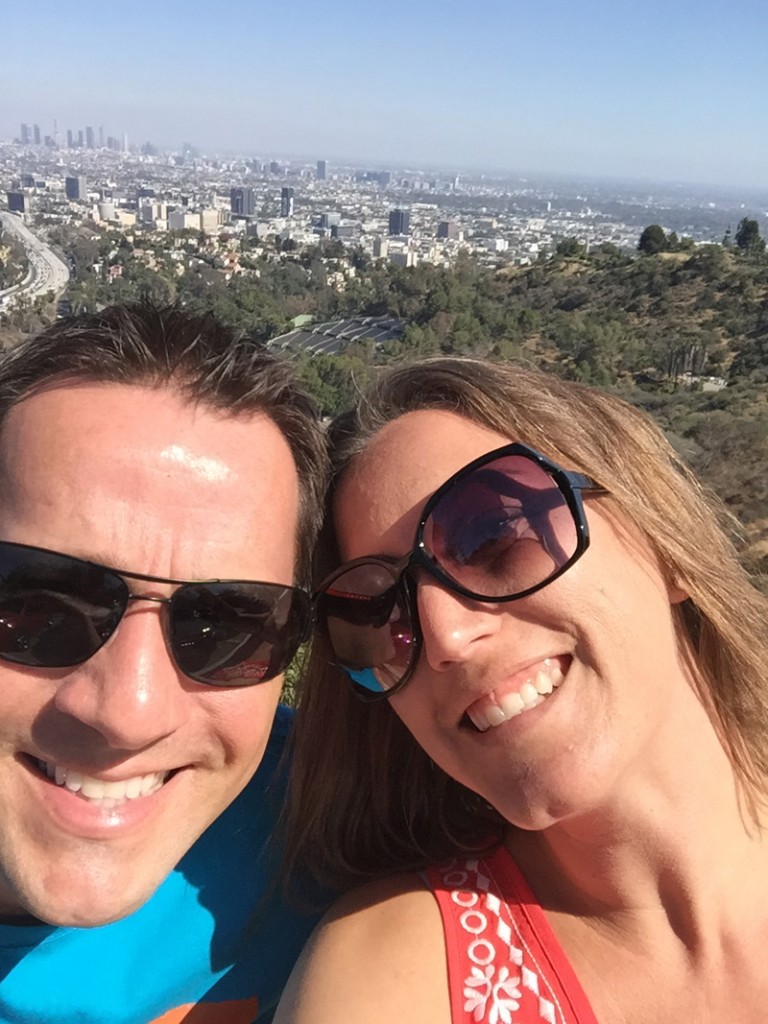 I had THE BEST weekend. Randy lives in West Hollywood so it was dubbed The WeHo Weekend, and JT's CAN'T STOP THE FEELING was our theme song, because it came on the radio every time we got in the car. We went to the beach twice: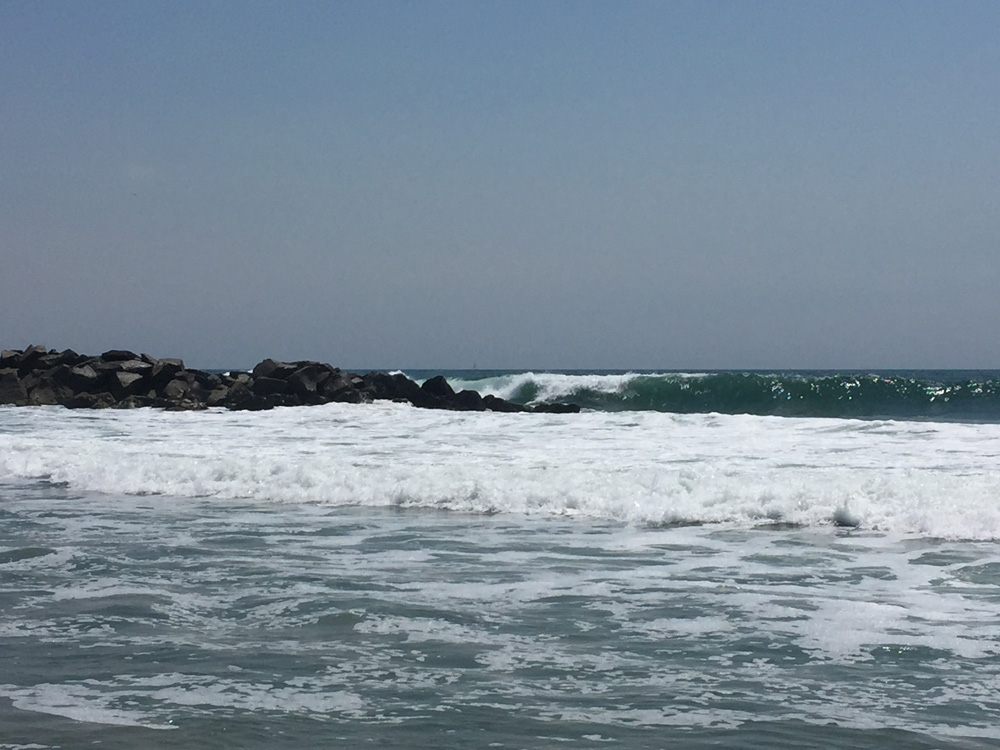 Did lots of sightseeing (including the beautiful canals in Venice Beach):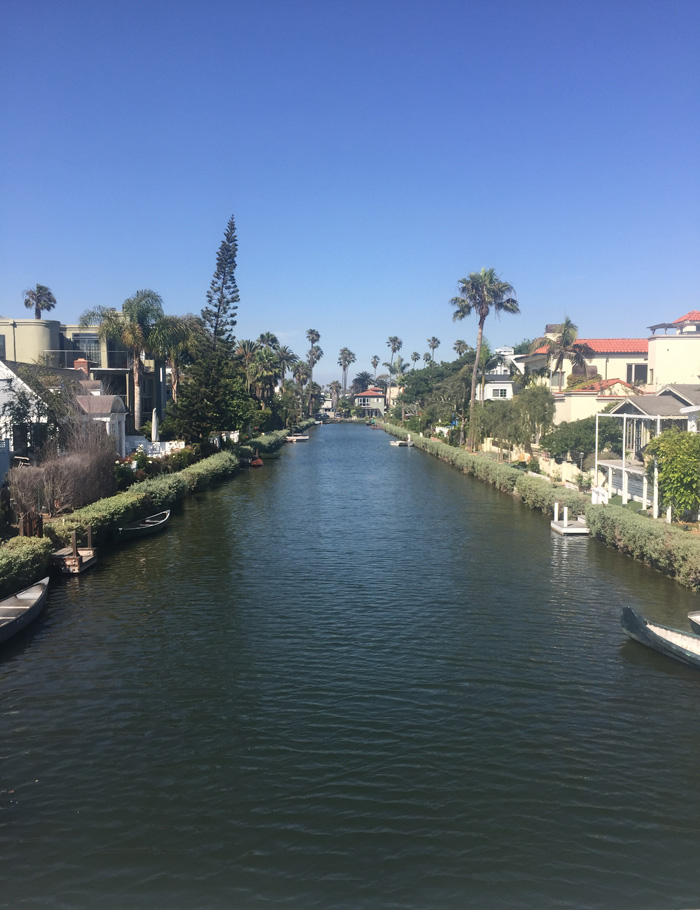 And generally ate and drank a ton. I also went to the LA Vegan Beer & Food festival, but I'm saving those deets for my next post. The best night was Friday… we got all dolled up and hit the happy hour at Pump… as in Lisa Vanderpump from Real Housewives of Beverly Hills.
We each ordered a Gigster and mingled…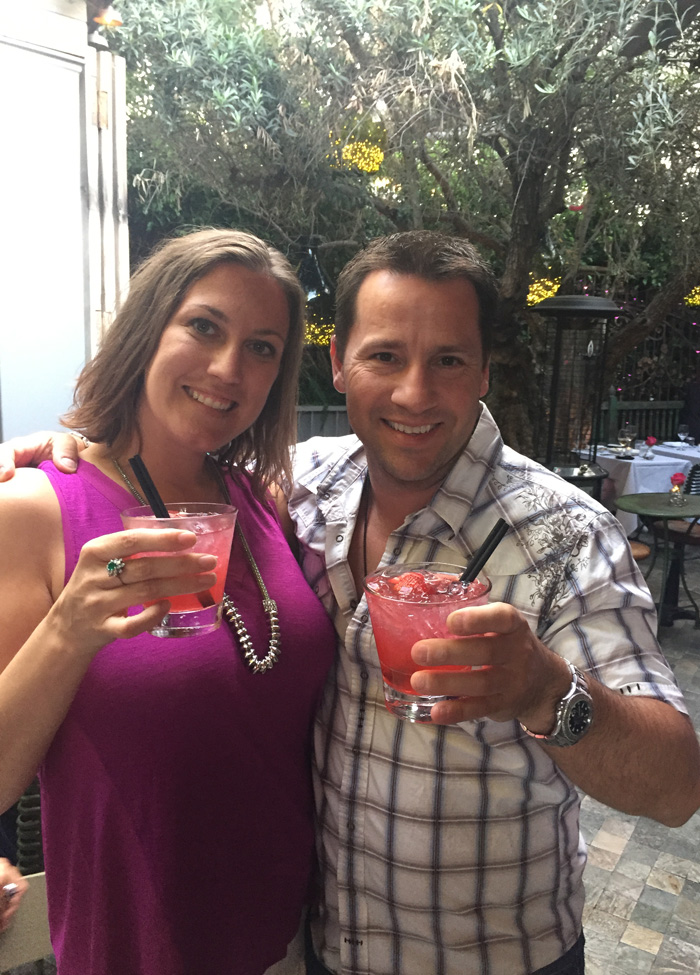 Until THE REAL Gigster showed up!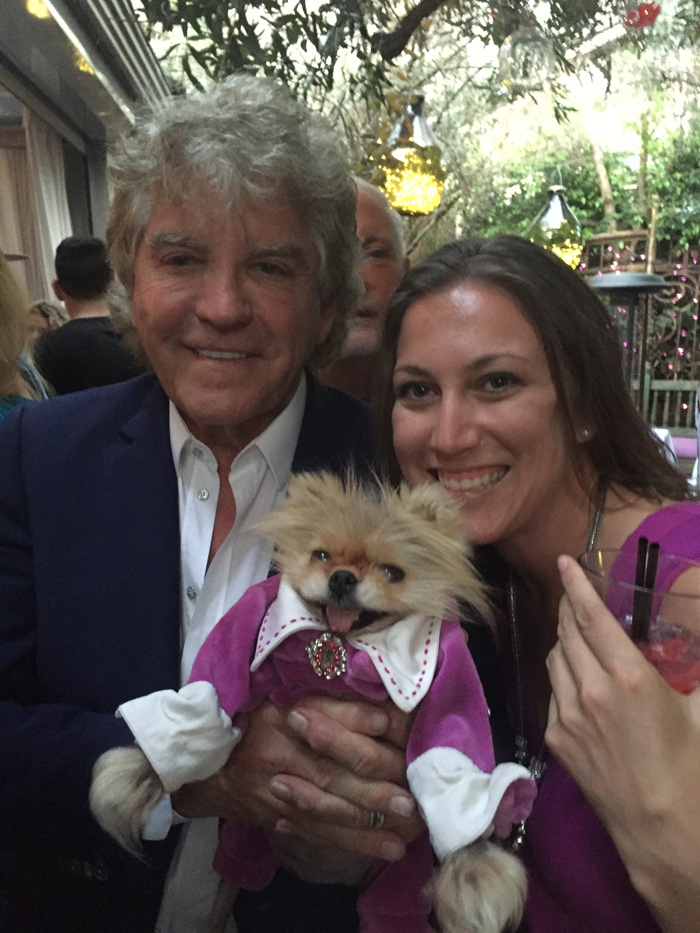 My head practically exploded in so many directions.
Because Randy is fabulous, he's friends with that guy Dwight we've all seen on the show being besties with Lisa and Taylor, so we got an actual introduction (as opposed to me just being a dorky fan girl)
Ken is so nice and OMFG Giggy is so adorable in person dog!
Giggy and I matched. Swoon.
Lisa is tiny in person but so sweet!
Ken admired my Cooper paw tattoo and I told him about Cooper and he thought it was great
I can now walk around saying things like "Well, my friends Ken and Lisa…"
Bucket list CHECK!
Best part is, the fun that night was just beginning. Randy had made reservations for us at Gracias Madre, a super swank all vegan spot in WeHo (and yes, it's the spot with all the owner drama, but we didn't know that… not that it would necessarily have kept us from eating there anyway). And I apologize for the pics- it was so dark in there, but I really want to share!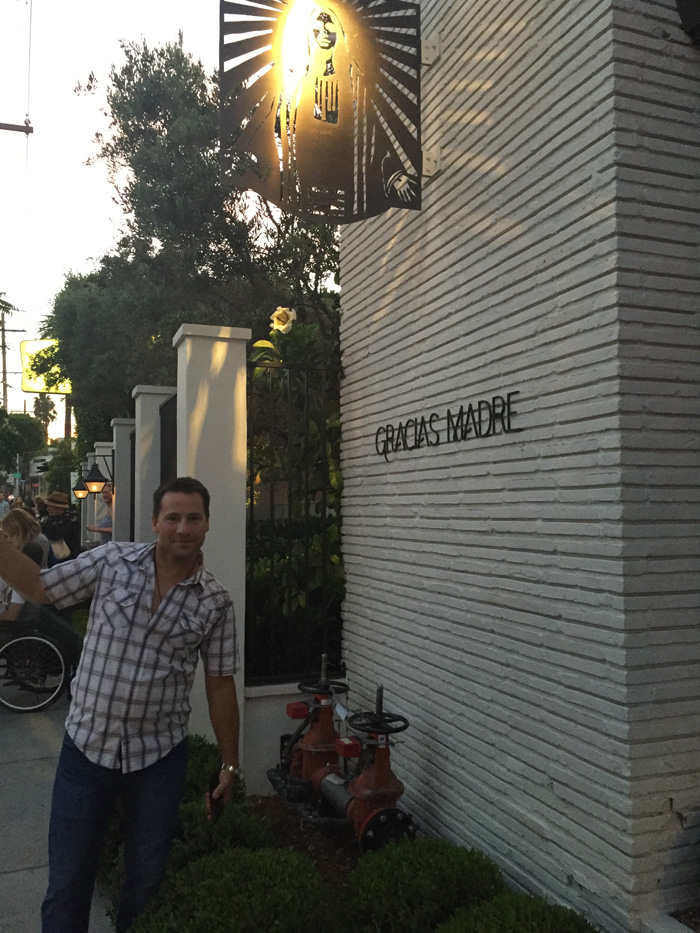 We were waiting for Randy's BF Mark to join us (and for some reason I have no pics of the three of us, sad), so we sat at the bar for our first cocktail. You know how regular bars have the tray of lemon wedges and fluorescent cherries and such? Not Gracias Madre! They have this: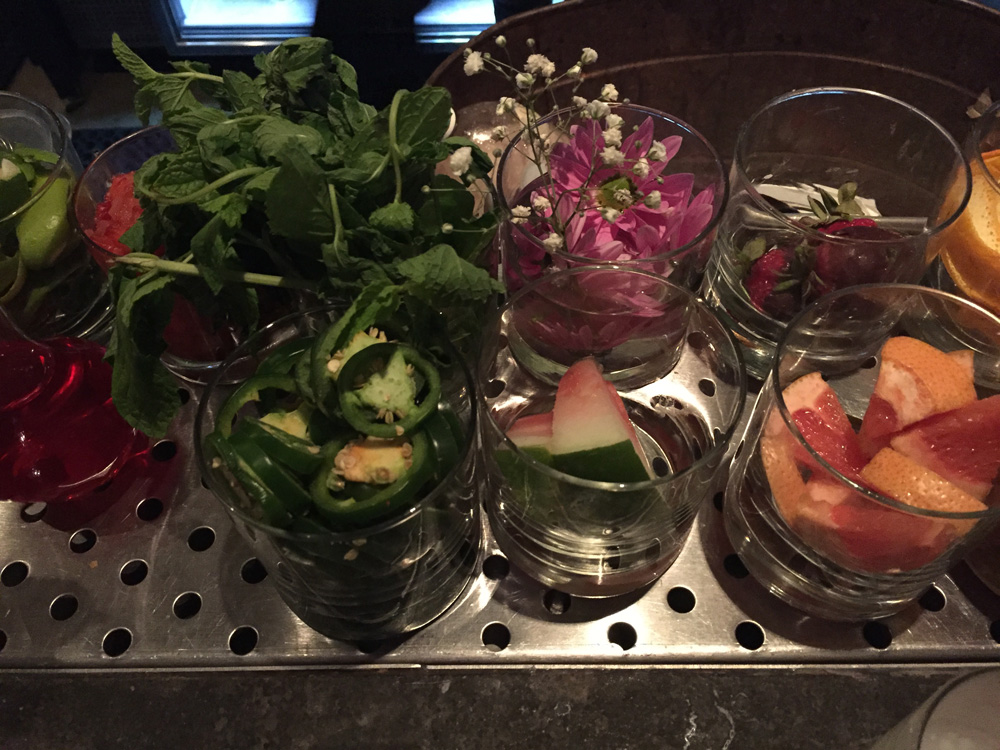 Their cocktail menu is amazing- they only serve drinks made with tequila and mezcal but there are tons of delicious options. I am fairly certain that I had the One In A Melon: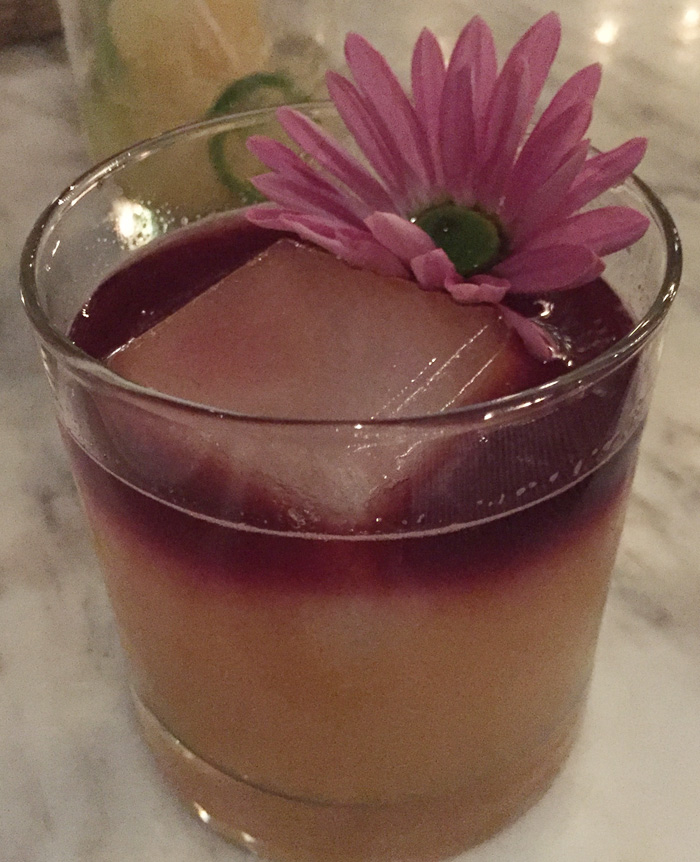 We ordered a lot and shared among the three of us. We started with the Coliflor Frito (cauliflower with a cashew nacho cheese sauce) and this insane Grilled Street Corn with chipotle aioli, pumpkin seed parmesan, and lemon: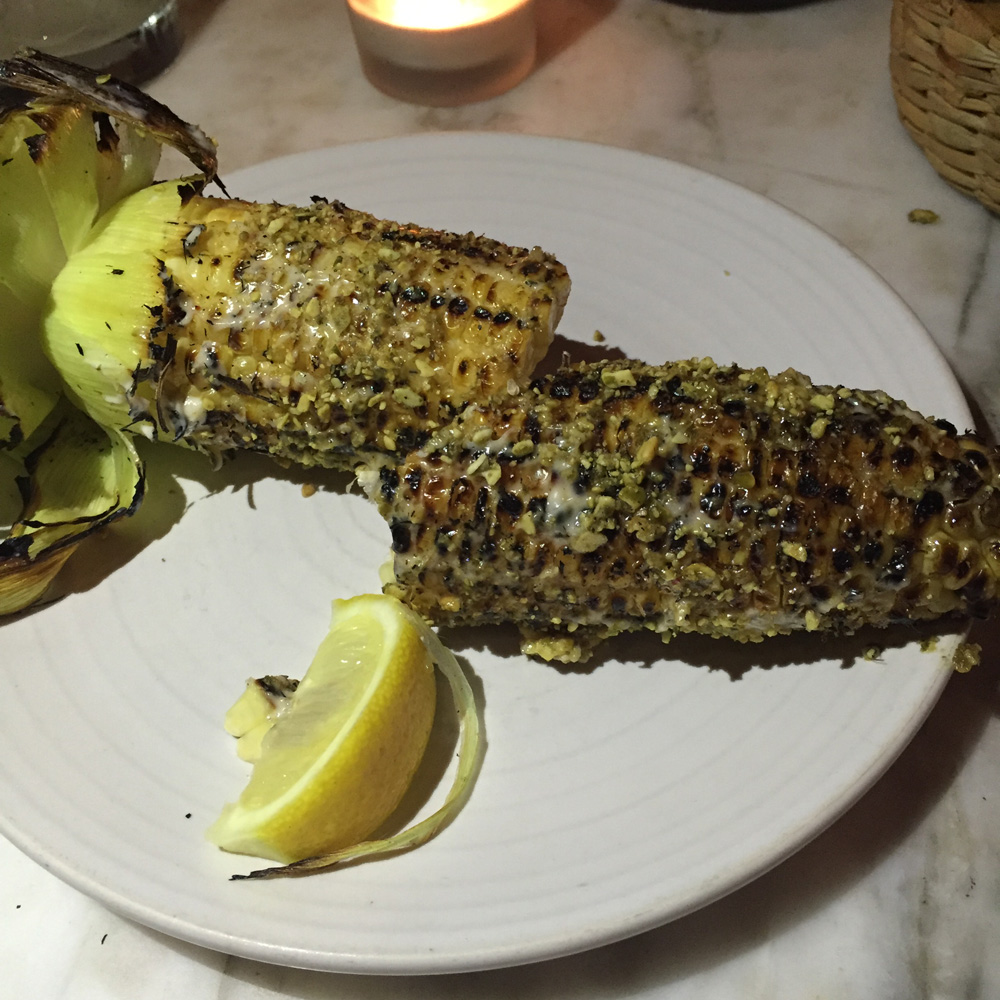 We also had the Enchiladas Verde (tomatillo enchiladas served open faced with sauteed greens, grilled zucchini, avocado cashew crema, and black beans) and the Coconut Ceviche Tostadas with guacamole, cashew crema, and cilantro: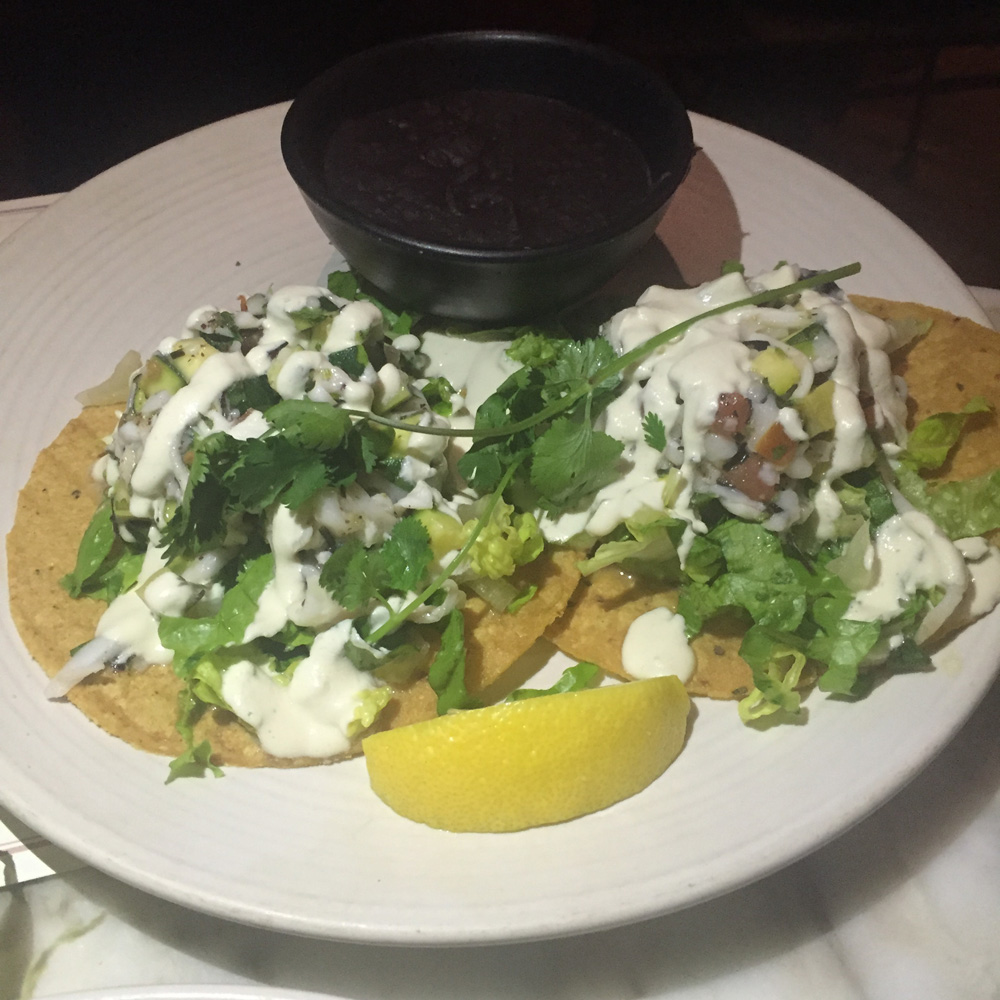 Both dessert pictures came out terrible, but we had the Strawberry Shortcake (coconut cashew whipped cream, cinnamon biscuit, and balsamic reduction) and the Peanut Butter Cup (raw cacao crust with toasted peanut ganache). Both were delicious. We ate it all!
One last cute shot of me and Randy…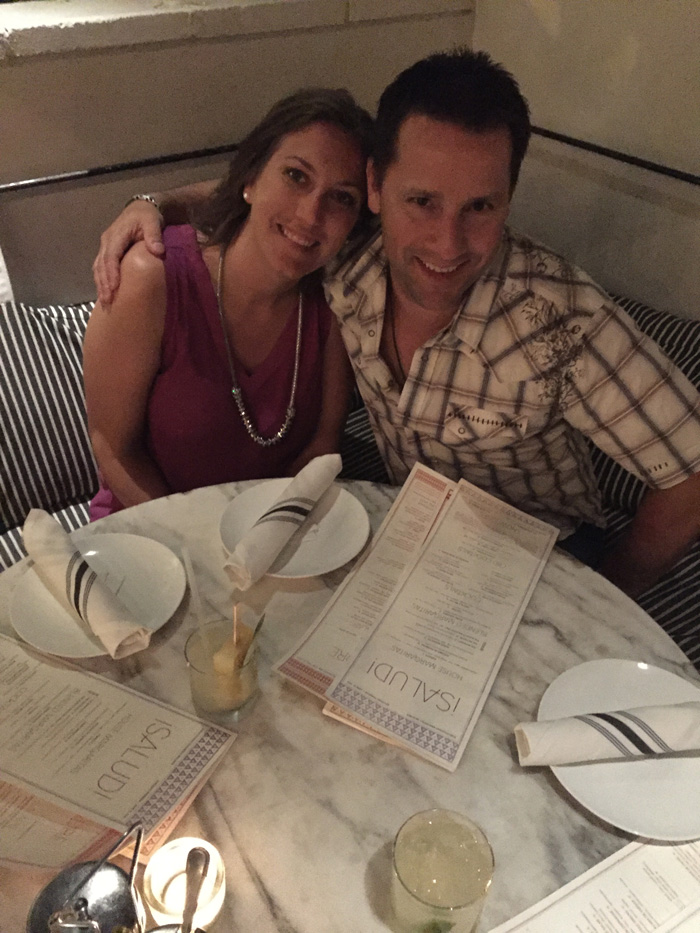 … and I'll be back in a few days with my post about the LA Vegan Beer and Food Fest which I am DEFINITELY heading back for next year!