Don't forget to enter our other two giveaways here and here!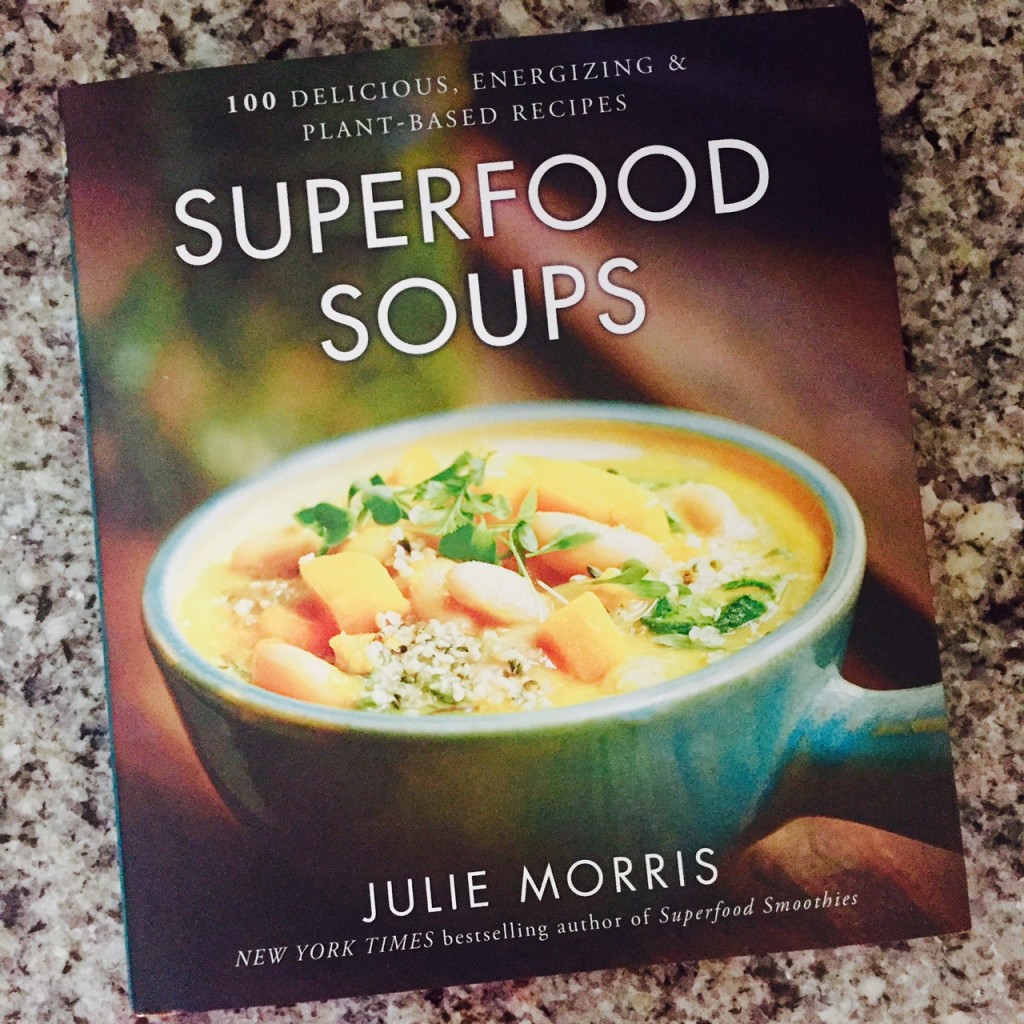 Are you guys ready for tomorrow? I'm very excited to give Teddy his first Thanksgiving, I just know he's going to love it. My fam is coming over and we're having an all-vegan feast, and I can't wait. I know the dogs (and foster kittens) will all get spoiled, and it'll be a great day. I hope all of you and your critters have a fabulous day too!
But first, you need to enter another giveaway, because this is "Teddy's First Thanksgiving Week of Giveaways" and he'll be disappointed if you don't.
Today, for our third and final giveaway we have Superfood Soups by New York Times bestselling author Julie Morris, a natural food chef, writer, and advocate of whole, plant-based foods. Beautiful color photographs, amazing recipes, and helpful soup-making advice make this one of those must-have cookbooks!
I'm also sharing a recipe for White Bean and Winter Squash Soup that I think you'll enjoy!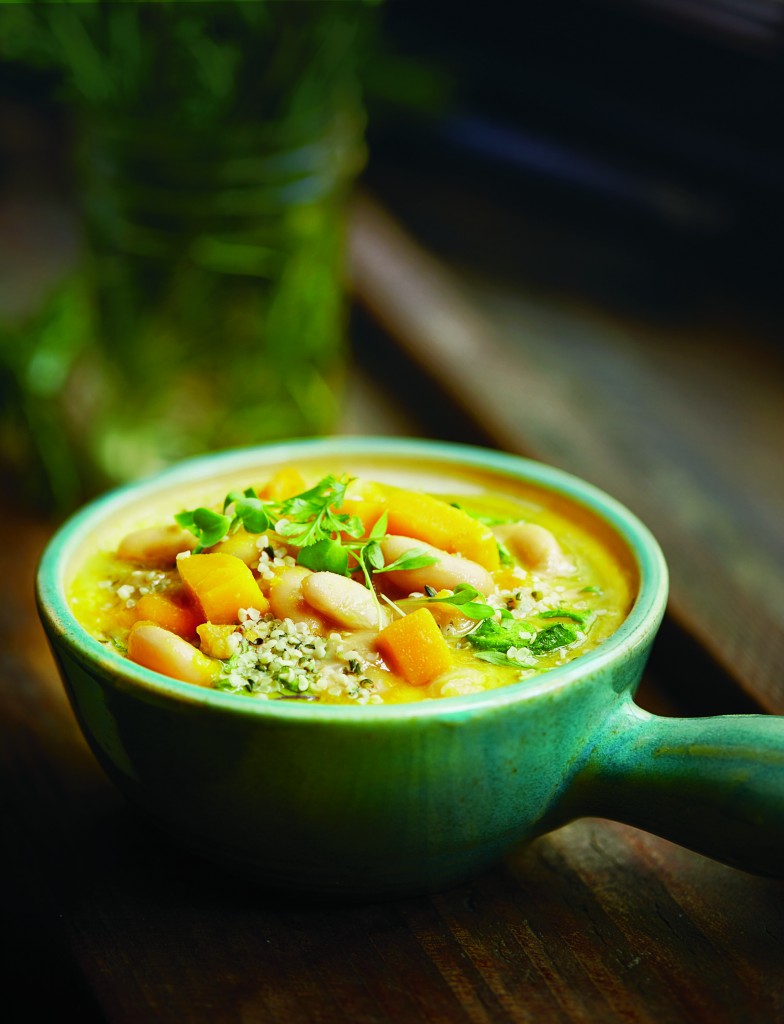 Soups are obviously perfect for this time of year, but I also think they're really great for newbie vegans, or for making for your non-vegan friends and family. They're full of real, whole foods, nothing "strange" or scary to people that aren't used to eating vegan. So enter to win a copy for yourself, or as a gift for someone you love! Because, after all, this is the "Enter a Giveaway For Someone You Love" week, right? Happy Thanksgiving!
---
White Bean & Winter Squash Soup with Kale
2016-11-23 10:24:03
Serves 4
You can use just about any variety of hard winter squash in this recipe, from butternut to kabocha (my current favorite is blue hubbard squash, which is so good I've vowed to put it in my garden next year). This great weeknight soup comes together in less than half an hour, and it is packed with protein, fiber, and minerals for an easy, balanced meal.
Ingredients
1 Tbsp olive oil
1 large sweet onion, finely diced
4 garlic cloves, minced
1 tsp fresh rosemary, minced
1 lb winter squash, such as hubbard or kabocha, peeled and cut into ½-inch dice (3 cups)
3 cups cooked cannellini beans (2 15-oz cans,drained)
4 cups Miso Broth (store bought)
Sea salt and ground black pepper
2 tsp white wine vinegar
5 cups (packed) baby kale
3 Tbsp tahini, divided
1/3 cup hemp seeds, divided
¼ cup micro greens, for serving (optional)
Instructions
Warm the oil in a large heavy-bottomed pot over medium heat. Add the onion and cook until translucent, about 5 minutes. Stir in the garlic and rosemary, and cook for 1 minute longer. Add the winter squash, beans, and broth, along with ½ teaspoon sea salt and ½ teaspoon ground black pepper.
On high heat, bring the mixture to a boil, and then reduce the heat to low, cover the pot, and simmer for 15 minutes, or until the squash is very soft. Remove the pot from the heat and use the back of a soup spoon to mash some of the squash into the broth until the soup has slightly thickened. Stir in the vinegar, baby kale, 1 tablespoon of the tahini, and 2 tablespoons of the hemp seeds. Cover the pot and let the soup rest for 5 minutes, then taste and adjust seasonings, if desired.
Ladle the soup into serving bowls and lightly drizzle each with the remaining tahini. Generously scatter the remaining hemp seeds on top of each bowl and crown with a small bundle of micro greens.
Notes
FEEL GOOD FACT: Hemp seeds are a wonderful beauty food, full of omega 3 fats and vitamin E, two nutrients which are well known to promote shiny hair, strong nails, and radiant skin.
That Was Vegan? http://www.thatwasvegan.com/
---
The Giveaway
One lucky reader will win a copy of Superfood Soups by Julie Morris! To enter, leave a comment below telling us what your favorite kind of soup is! Contest ends Wednesday, November 30th at midnight (mountain time). One winner will be chosen at random and announced the following day. Be sure and log your comment into the Rafflecopter to make it count! Open to residents of US and Canada only excluding PR, Hawaii, and Virgin Islands, good luck!
*I was provided product to review but the opinions are 100% mine!
Save
Save