Pizza! As a vegan, being able to walk into (or go online and order from) a chain pizzeria and know you can get Daiya mozzarella and even seasoned tofu is a pretty great feeling. There are three Uncle Maddios locations in the Denver metro area: Aurora (which is really close to Lowry), Castle Rock, and Westminster. The one in Aurora is in the Gardens on Havana (Havana + Mississippi) and really close to home for me. When my SIL and niece and nephews were staying with me last summer we met the parents and grandma for dinner there, and also went there when my aunt and uncle and cousin were in town. Basically it's my family's go-to on my side of town (as opposed to my mom's side of town, where we're more likely to hit Racine's or The Hornet).
But I digress. The point I'm trying to make is that it's really awesome to have a nice, family-friendly pizzeria (that serves wine and beer!) where us vegans can eat too. And they have quite a few locations across the country, including North Dakota, Arkansas and Alabama. I actually learned about them from Bianca @ Vegan Crunk, she frequents one in Arkansas while visiting her parents. But again, I digress…
Here are a few of the best pies I've had at Maddios since discovering them in 2016!
Bell peppers + red onions + black olives + tomato basil sauce!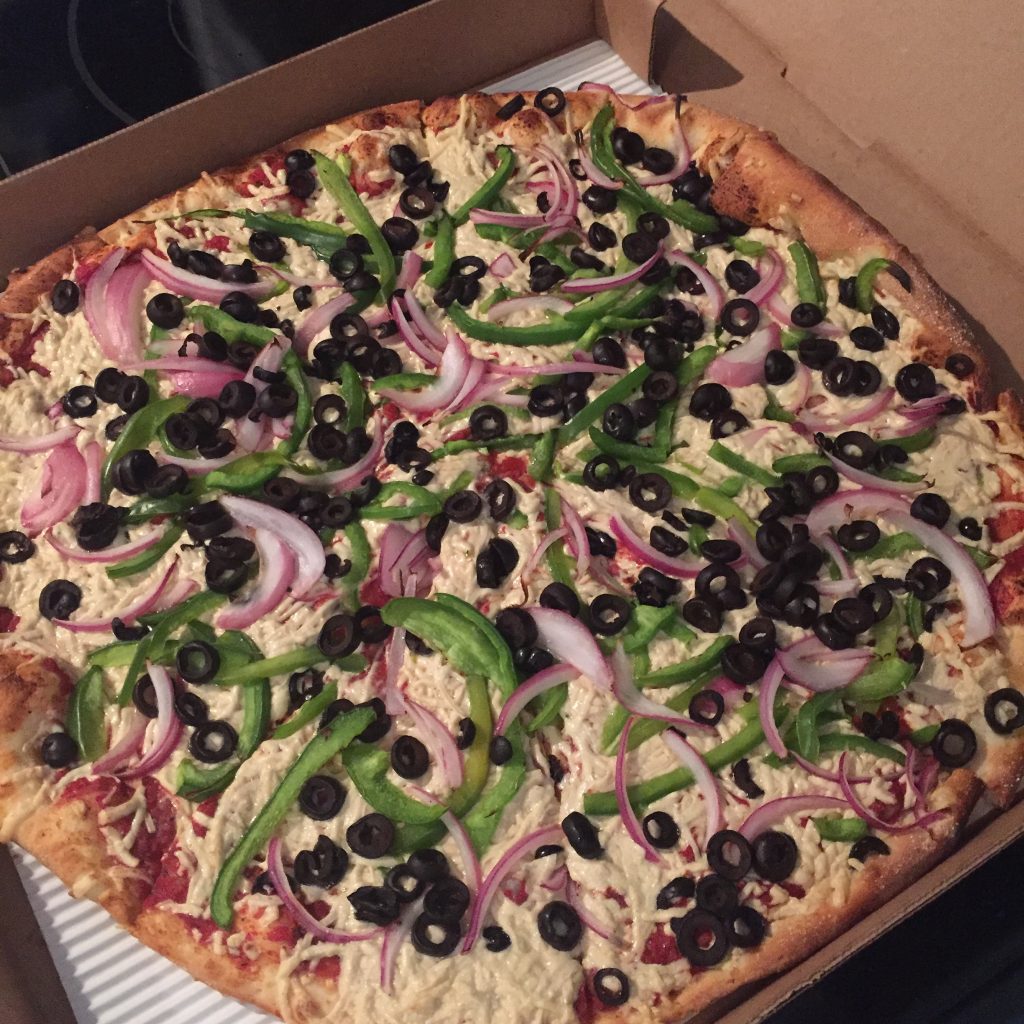 I always go with the traditional crust (I'm pretty sure the whole wheat one isn't actually vegan- although not sure if it's honey or actual dairy that makes it so), and the tomato basil red sauce. Well, sometimes I get the BBQ sauce, especially when I go with:
Pineapple + seasoned tofu + red onions + bbq sauce!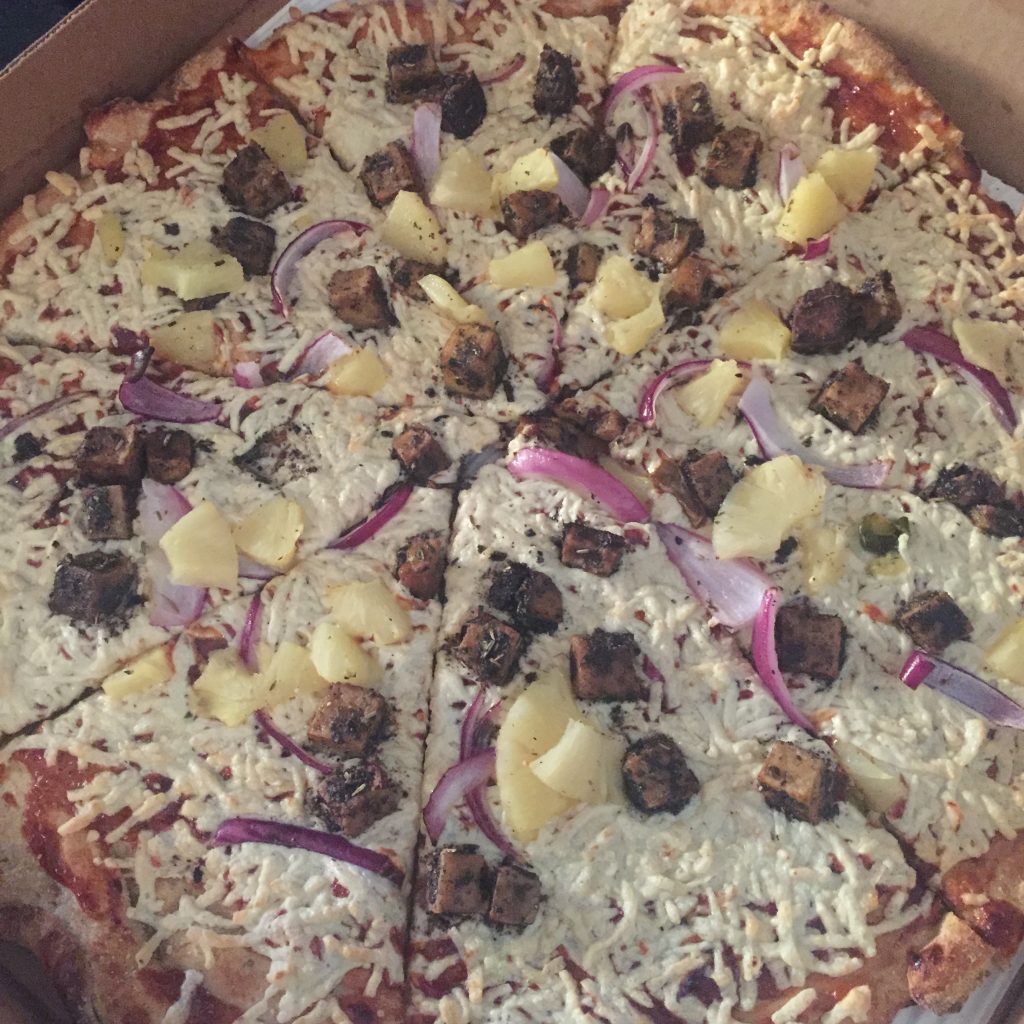 I'm realizing that the only pics I have are from when I had the pizza delivered BUT I promise I have actually eaten in the restaurant 😉
Season tofu + mushrooms + bell peppers + tomato basil sauce!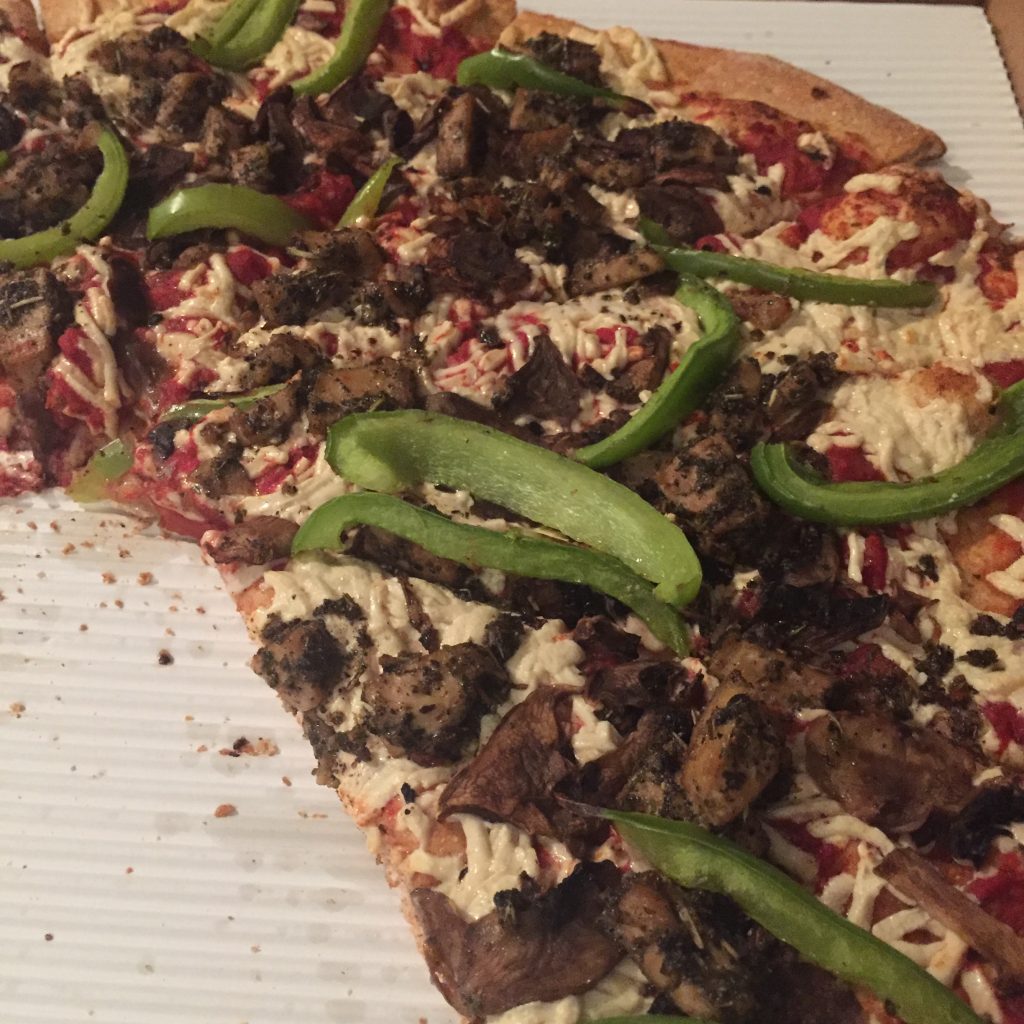 And finally…
Mushrooms + black olives + sweet basil + tomato basil sauce!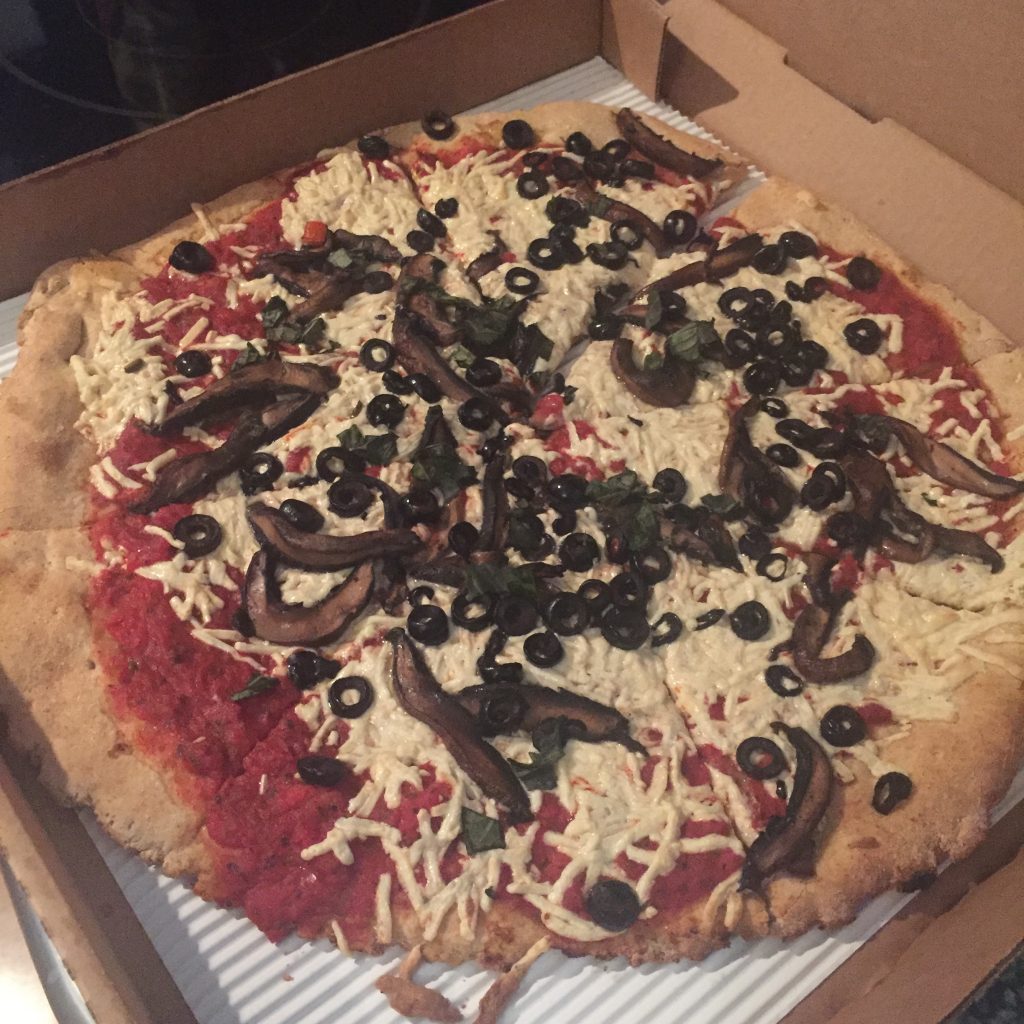 I've been wanting to share this yummy pizza option with you for a while. And I love that they have locations in north, south and central Denver metro- they just need one in, say, Lakewood, and they'd have all the Denver-area vegans enjoying their pizza, right!?
Want more Denver-area restaurant reviews? Check out my Mile High Vegan Eats page!