Okay let's work together to clean up this backlog of food pics I have sitting around, clogging up my phone!
I recently shared my updated recipe for Buffalo Chick'n Pasta (if you haven't made it yet you need to) and I reheated a serving for dinner one night, adding a few leaves of fresh sweet basil from my little container garden, along with a hunk o' garlic bread.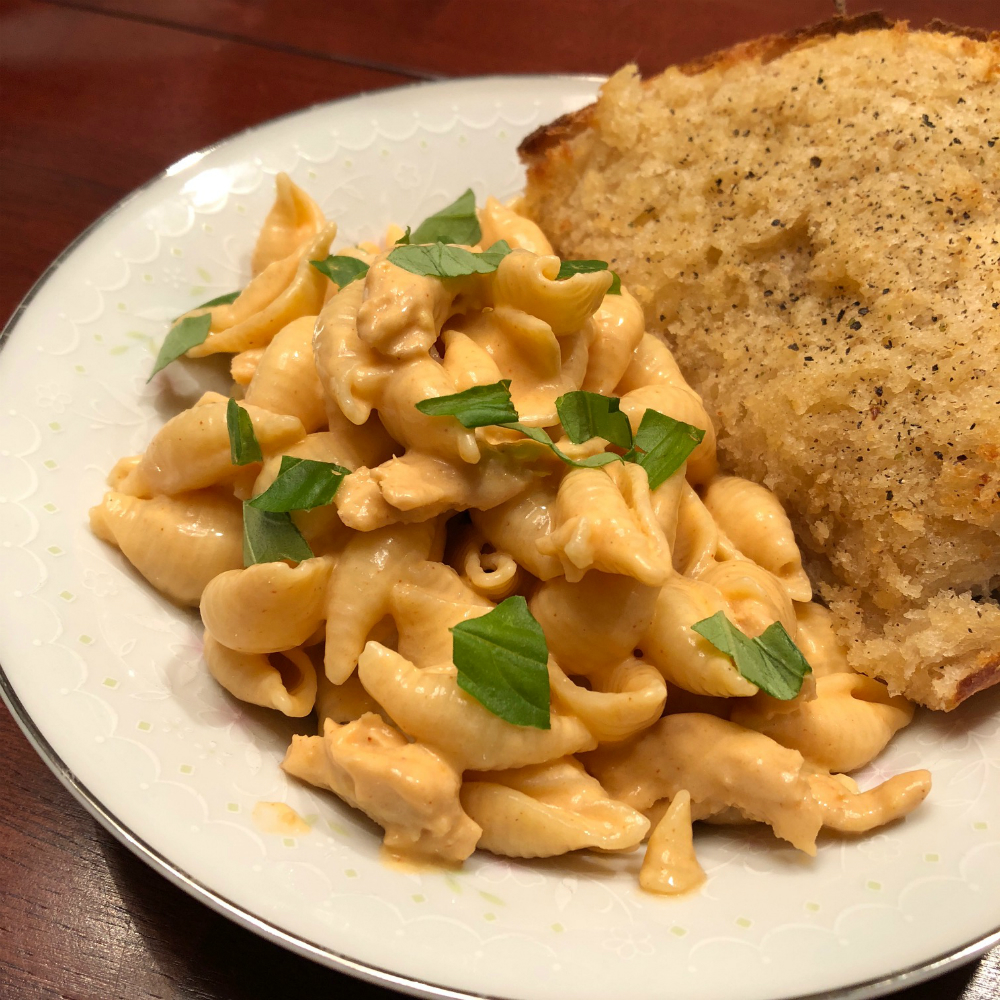 That pasta sauce is all about creamy goodness… you gotta try it.
I had two work conferences recently, and one was catered by Garbanzo. I stuffed a plate with tabbouleh, rice, falafel, pita, and marinated mushrooms. Oh, and chips, because why not?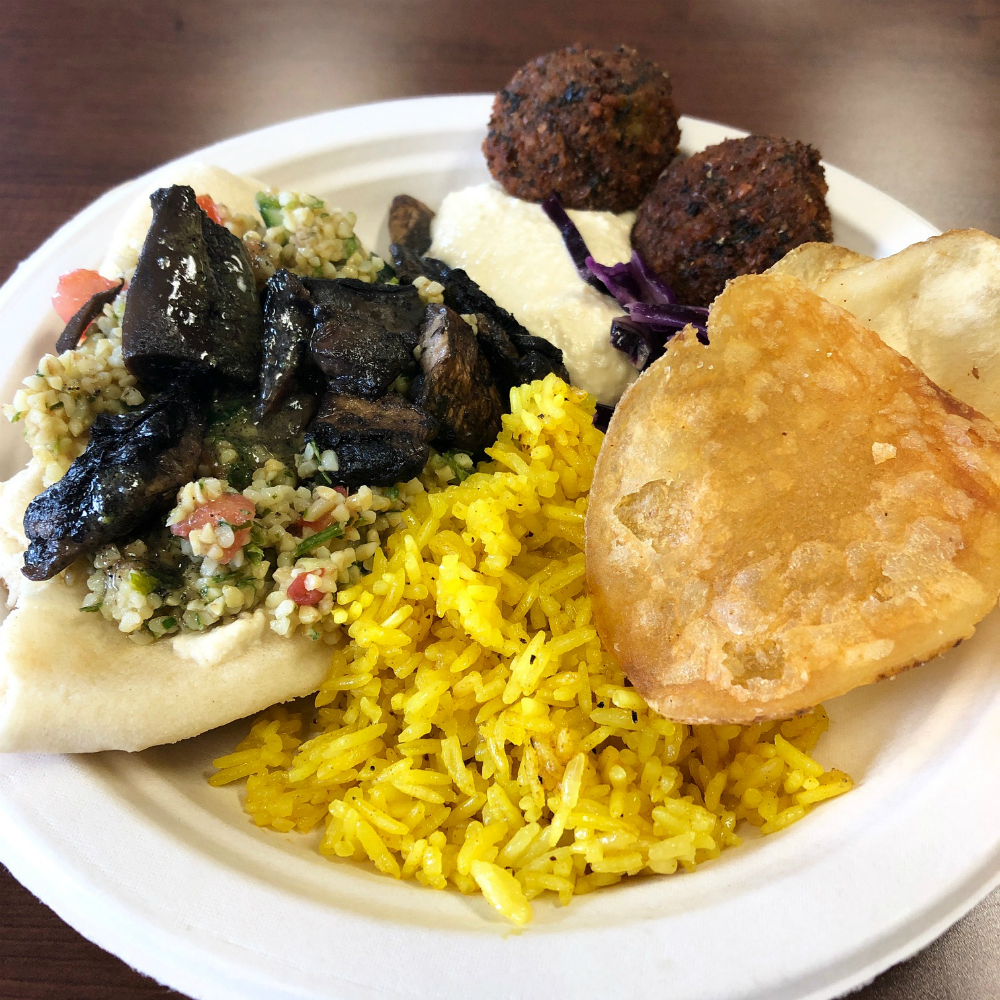 The second event was catered by a BBQ company and I was pretty sure I'd go hungry… but I didn't! I was very happy to find a huge garden salad, roasted potatoes and other veggies, and a grilled tofu n' veggie kabob! Watermelon for dessert!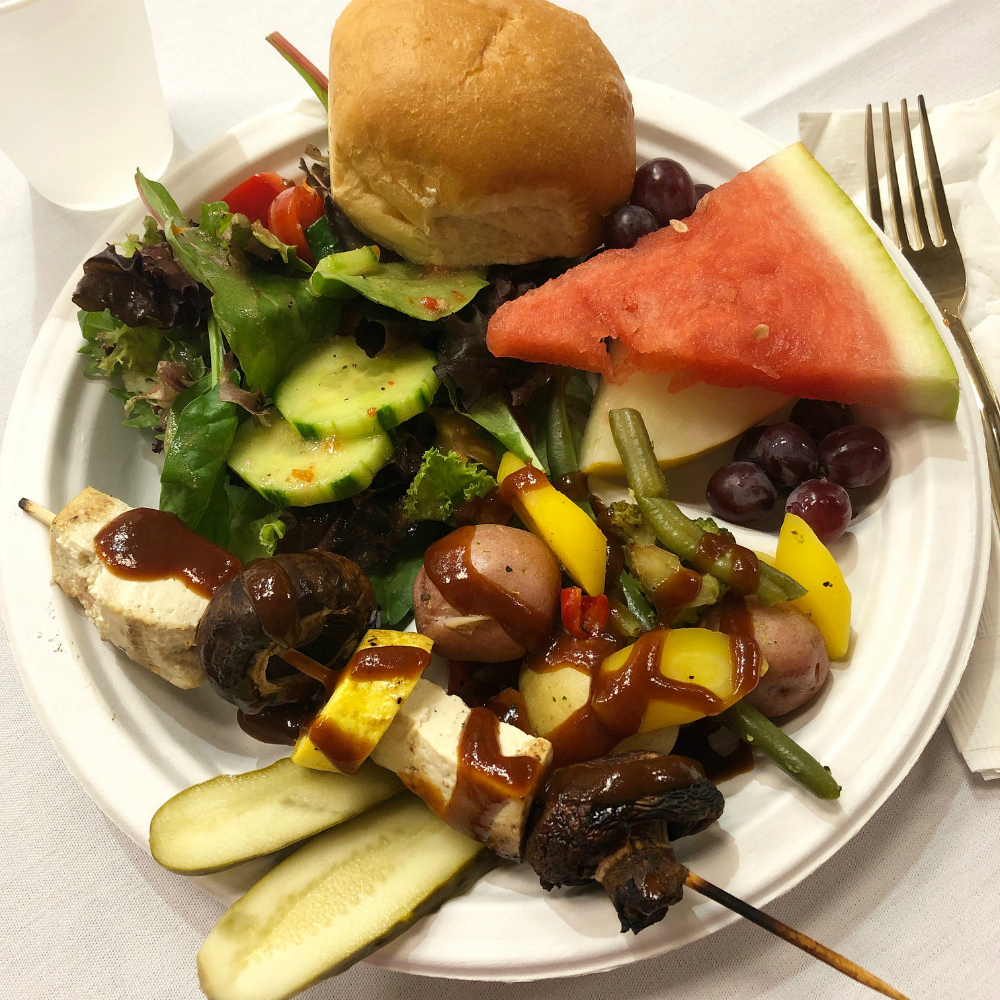 You know those days where it's kinda dark and rainy and you get home from work and even though you meal prepped like a champ the weekend before, your tummy is still crying out for wine and Chinese food? Well I had one of those days. Luckily one of my local delivery places has vegan drunken noodles that I absolutely adore. And let's be honest- I always have that wine on hand 😉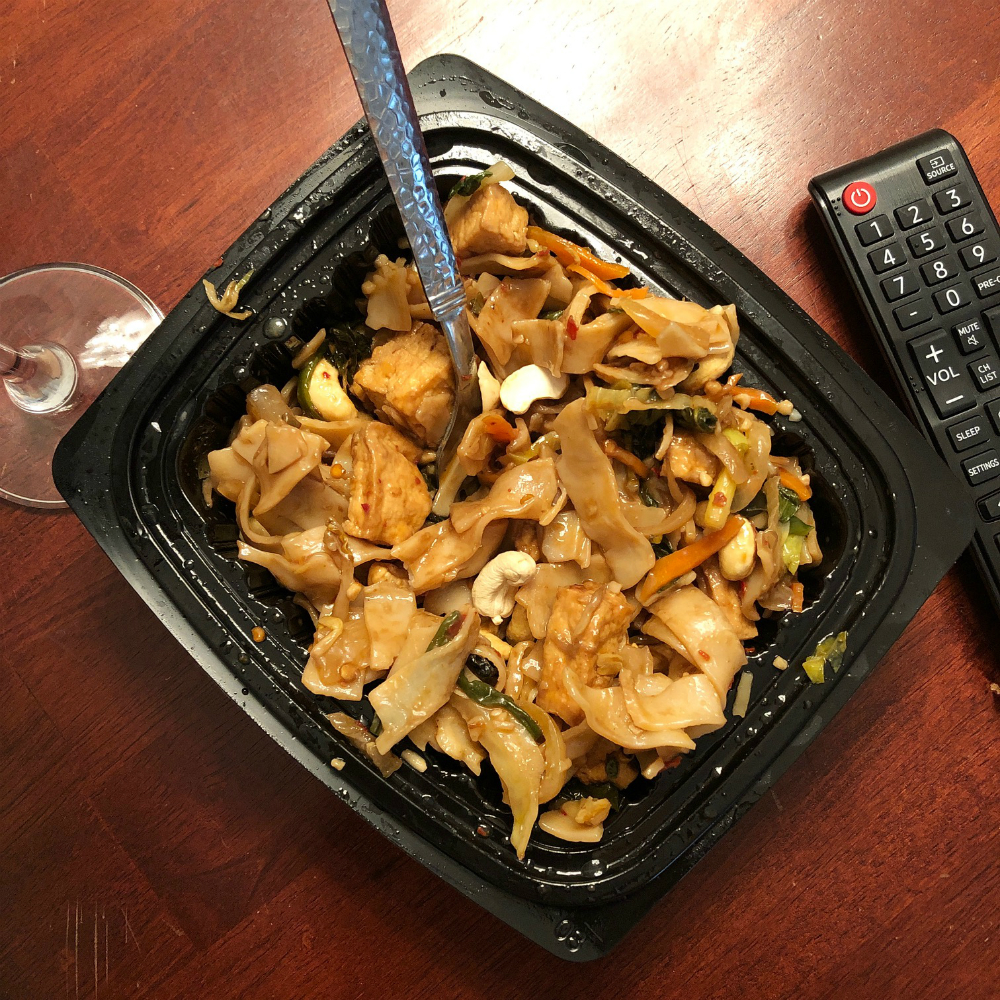 As a side note, I've been binging The Good Wife on Prime, and I can't stop watching it! I'm almost to the end of the second to last season tho, and already starting to have anxiety about what I'll watch next.
Chipotle! No matter how many vegan-friendly burrito joints pop up, I'll always have a soft spot for Chipotle and their sofritas. Remember how happy we all were when they first rolled them out? I was so grateful to have that option. This was a quick dinner with my mom one night… I had the sofritas tacos, and in the background you can see her sofritas bowl with a lovely mountain of guac!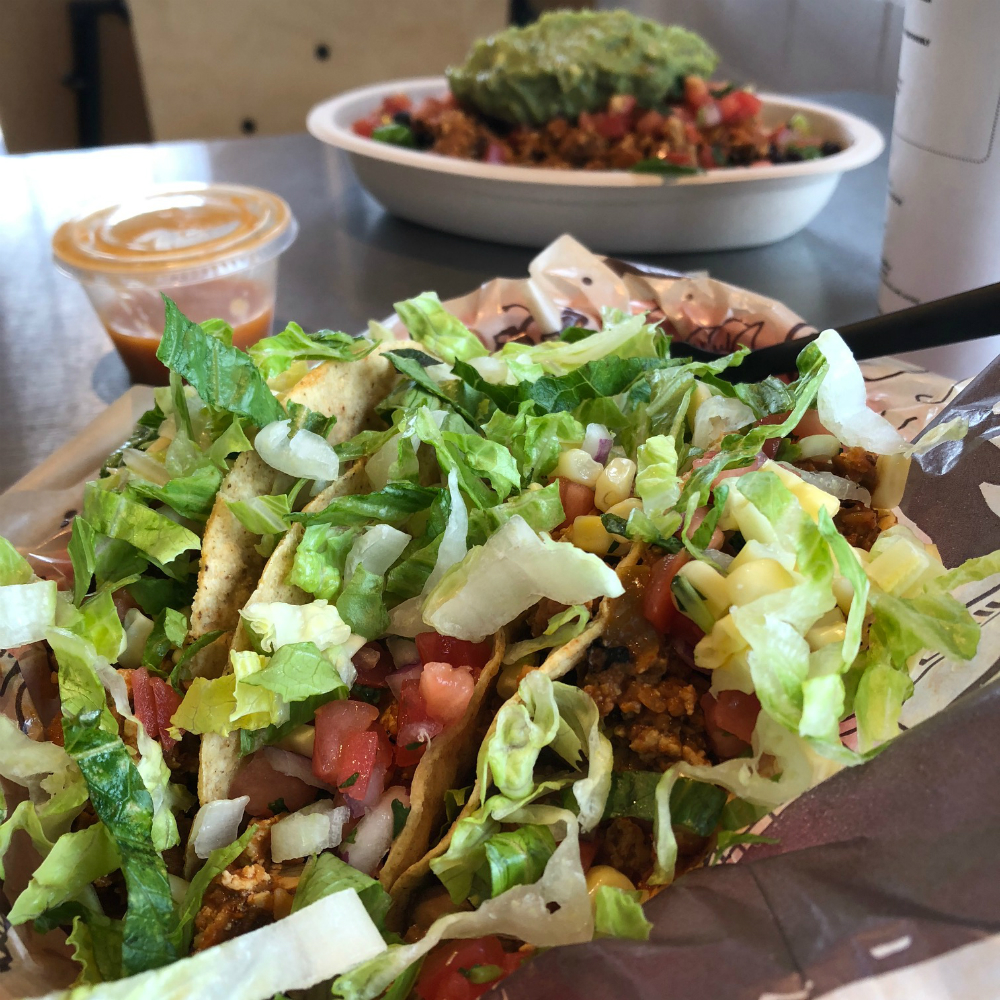 Ok that's it for this episode!