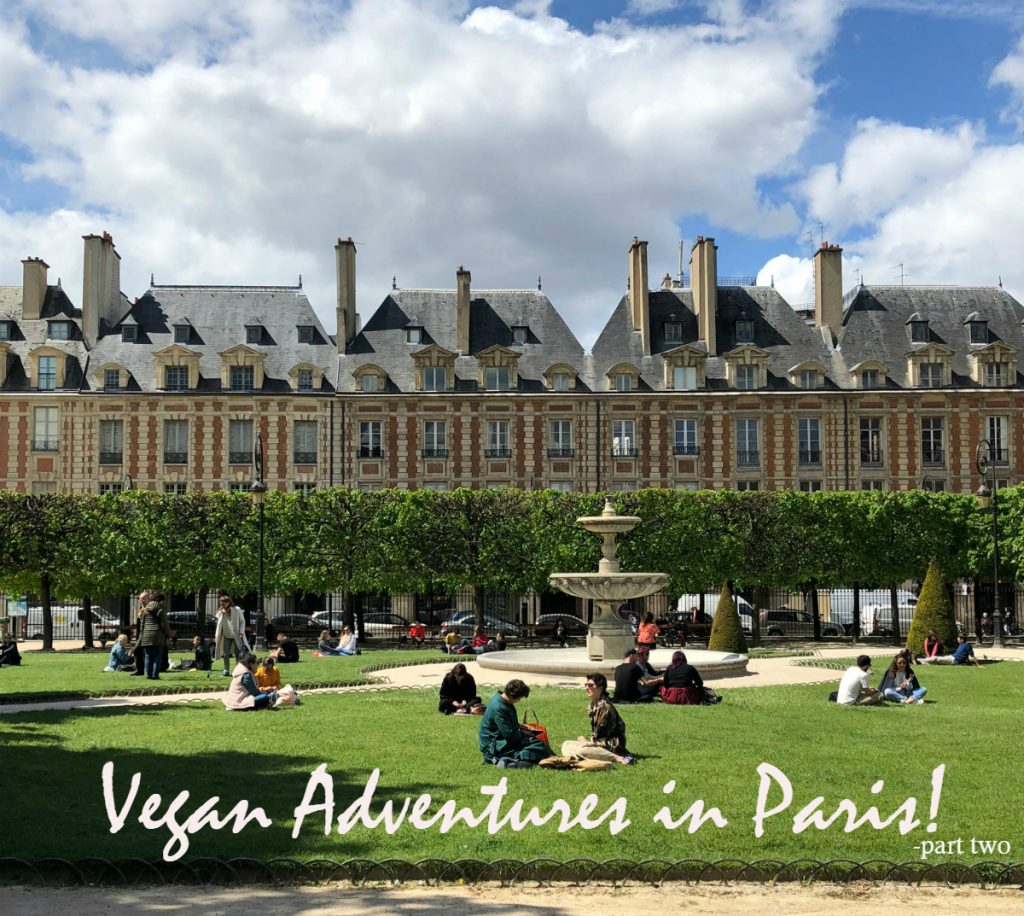 When Part One left off, we were just leaving the Musee Picasso…
**Day Two** (Continued)
Remember the Paris Passlib'? Well one of its perks is a free boat ride on the Seine, which sounded like a fun way to see the city from a different POV. It was a long windy walk but we made it to the banks of the Seine, just below the Eiffel Tower, where the boats are all docked. There are at least 10 different boat companies doing tours like ours, along with fancier dinner tours… but of course we went with the one that was free.
We rode on the top deck, and it was breathtaking: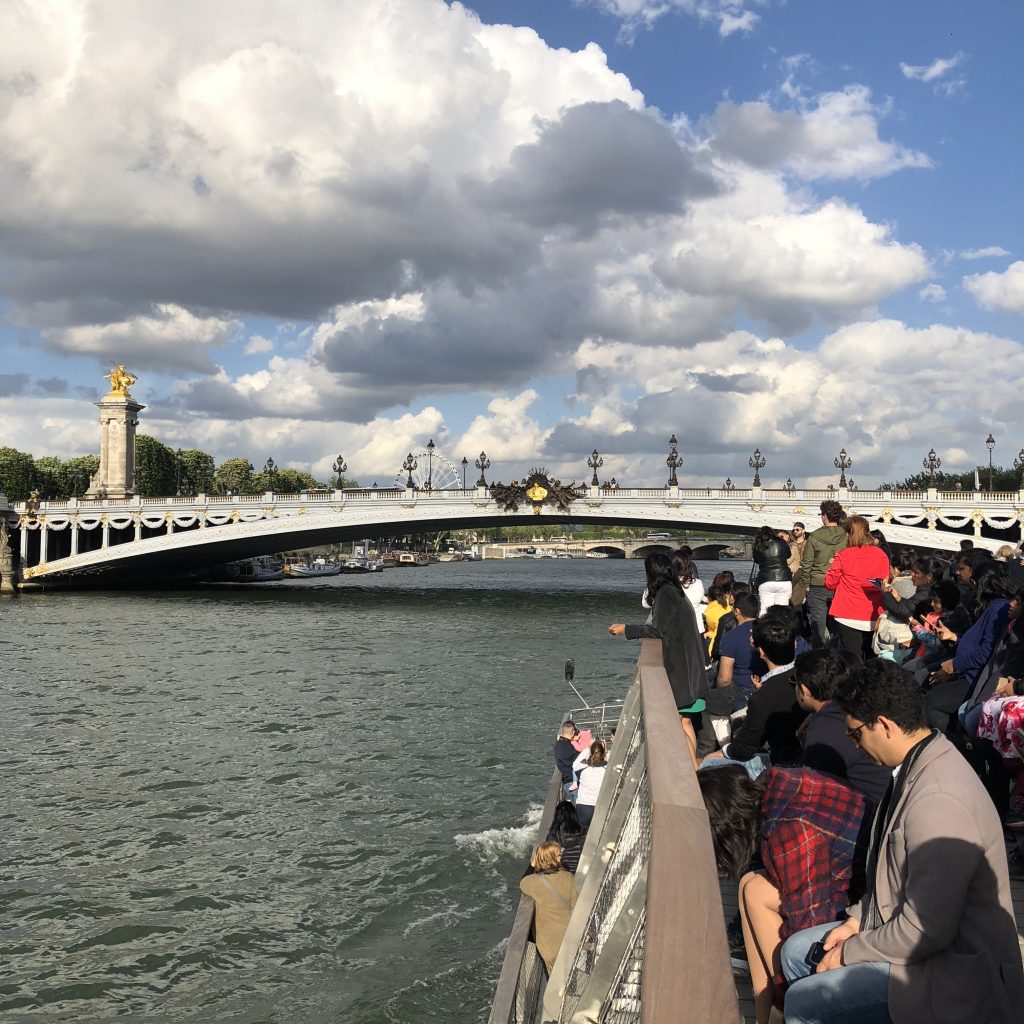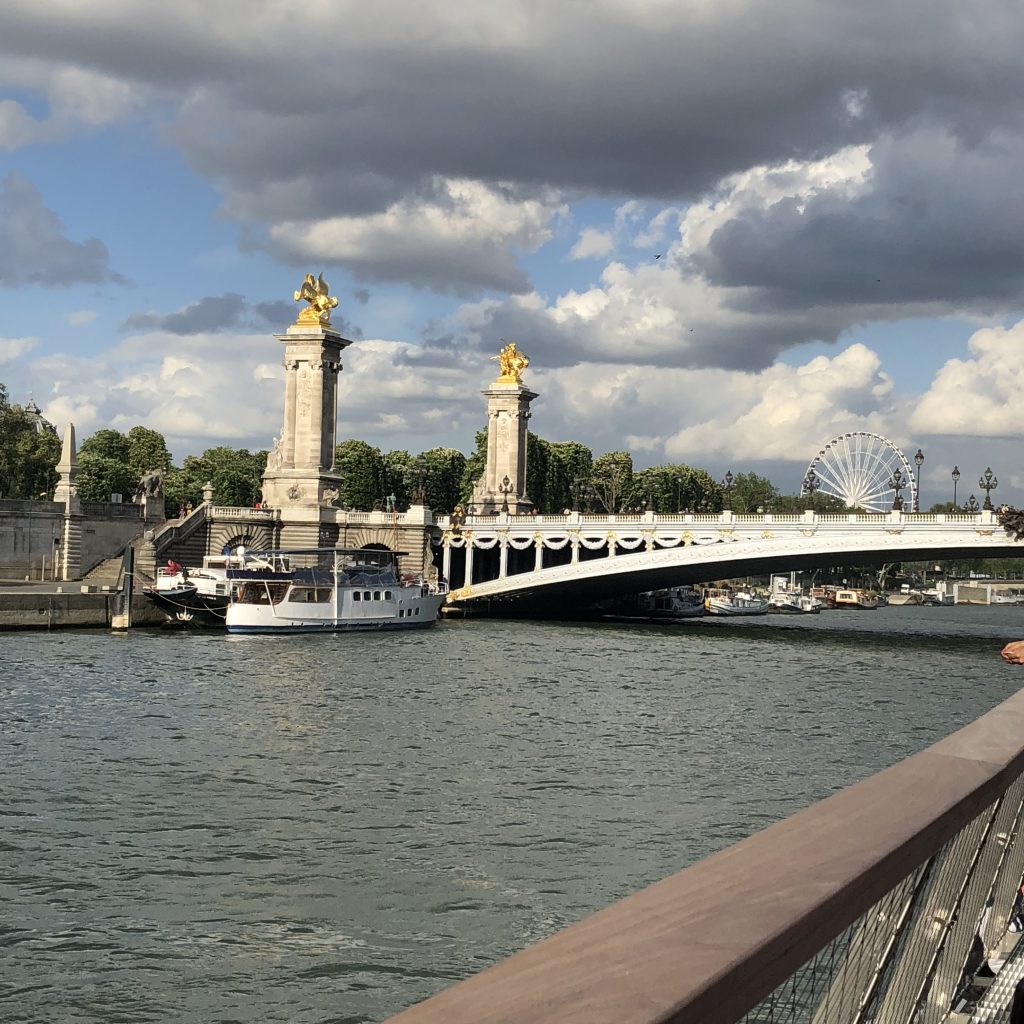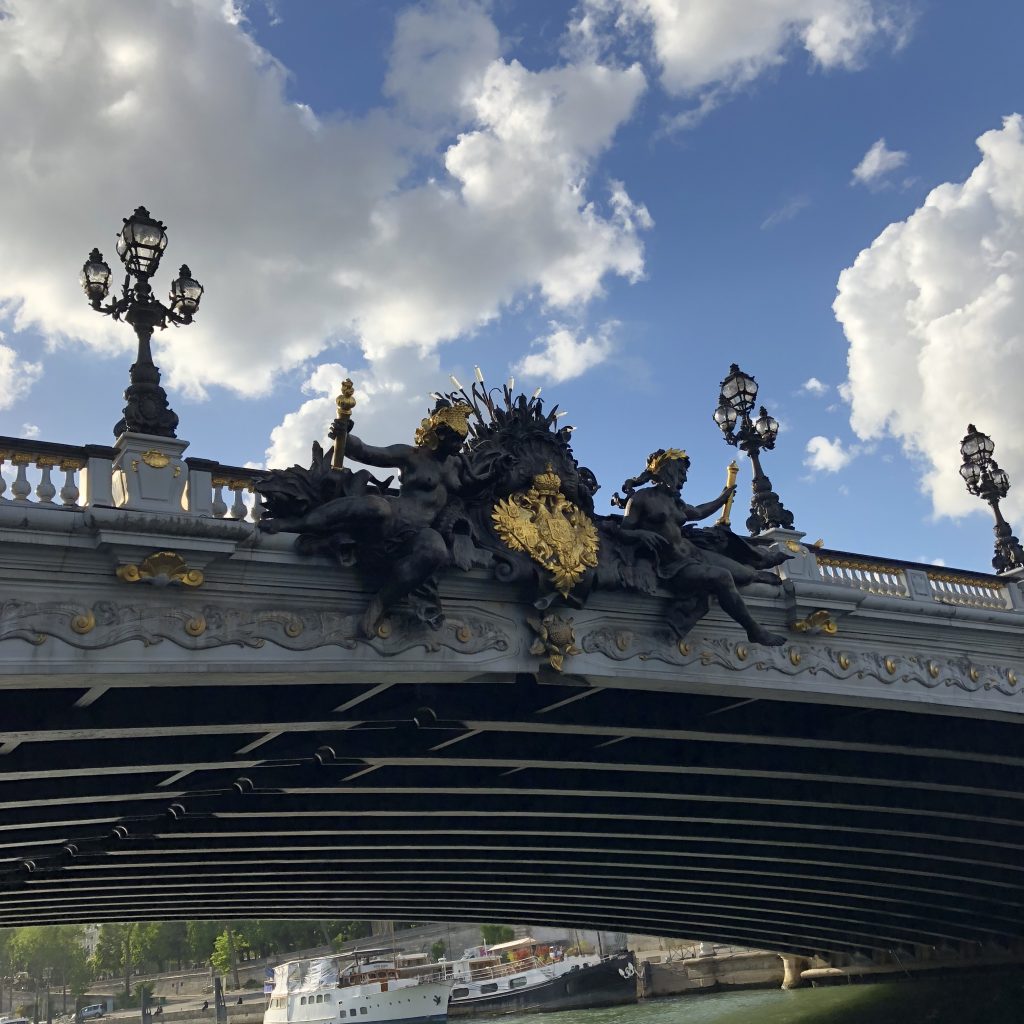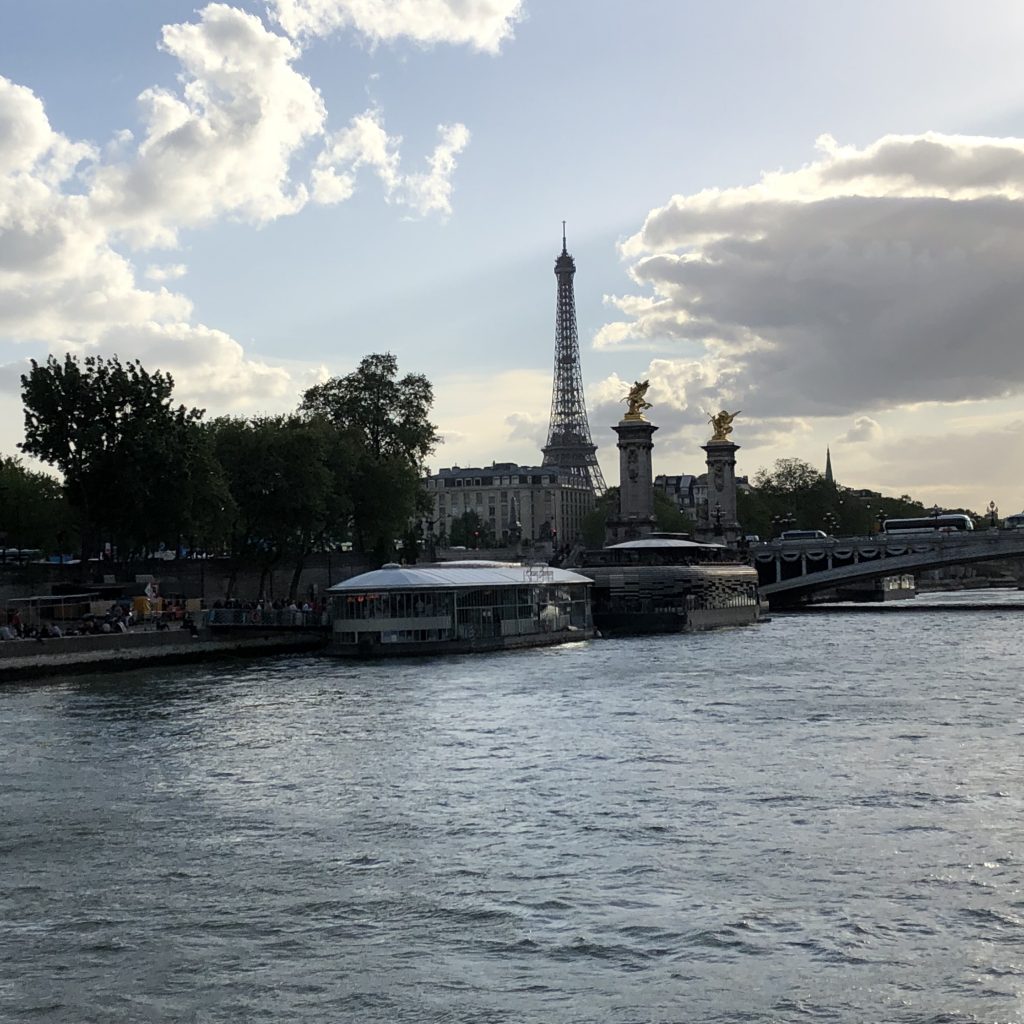 The sun was setting as we stepped off the boat, and we were starving. Luckily I knew exactly where I wanted to eat: Brasserie 2eme ART (either they don't have a website or it's down, so here's their Happy Cow page). 100% plant-based, this spot had shown up on a number of "must eat at" lists for Paris. It was way over on the other side of the city but that wasn't a problem- we were on one of our unlimited metro pass days, right? Right. Well, sort of.
Turns out it was also one of the rail worker's strike days, so while all the local (think subway) trains were running, the same was not true of the RER trains, which are sort of a regional option. And the ones that were weren't making all their scheduled stops- our train skipped the only stop near the restaurant. Even with Google maps there didn't seem to be an easy way to get back there via public transit, so we headed back up to the surface and called and Uber. It was rush hour and crazy expensive, and the traffic was INSANE! We had witnessed the traffic from the sidewalk of course, as we traipsed across the city, but being stuck in it, while starving, pushed me straight from hungry to hangry. It wasn't pretty. By the time we got to the restaurant it was after 8pm. On a Friday night. The place was beyond crowded. The length of the wait, plus the fact that there were no other great options nearby AND we were still across the city from our own hotel may have spurred a minor temper tantrum, haha. Mom, I'm sorry 🙂
But, we did wait and it was worth it… the food was fantastic (although the pictures sadly, were not- VERY dark in there!)
I had the Kabob Wrap with some of the tastiest, most flavorful seitan ever! It was so delicious, if we had gone back a second time I definitely would've ordered it again.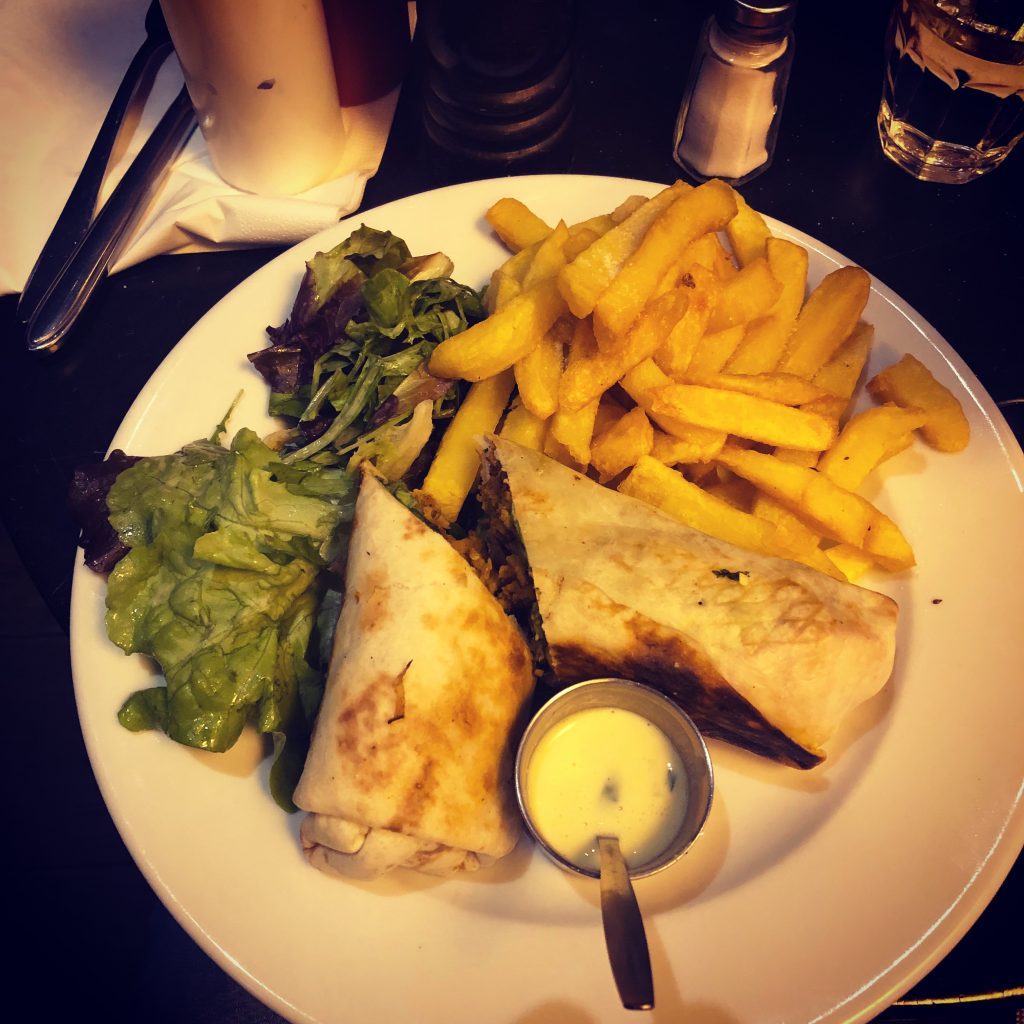 Mom went with the Pad Thai, which she enjoyed as well. Lots of veggies in there- and I promise it wasn't actually green IRL!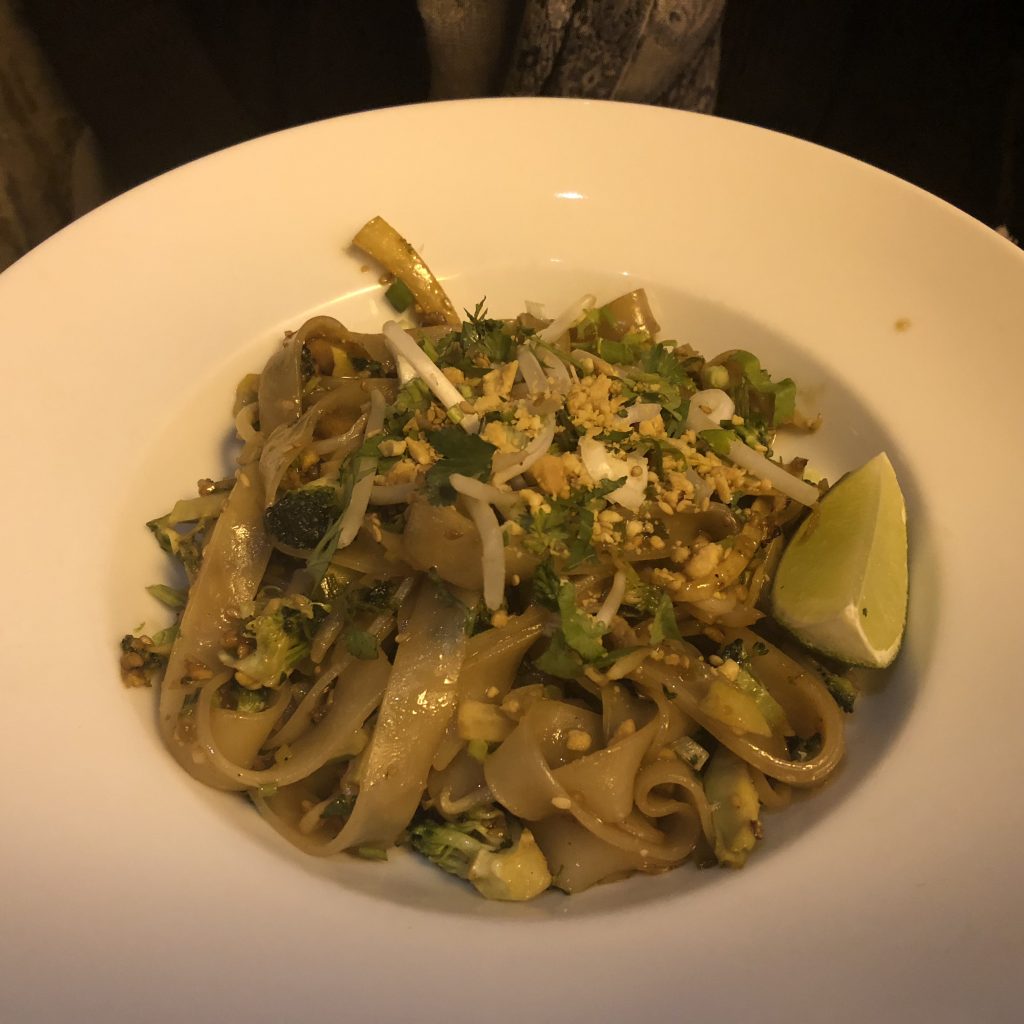 They also had some pretty great decor: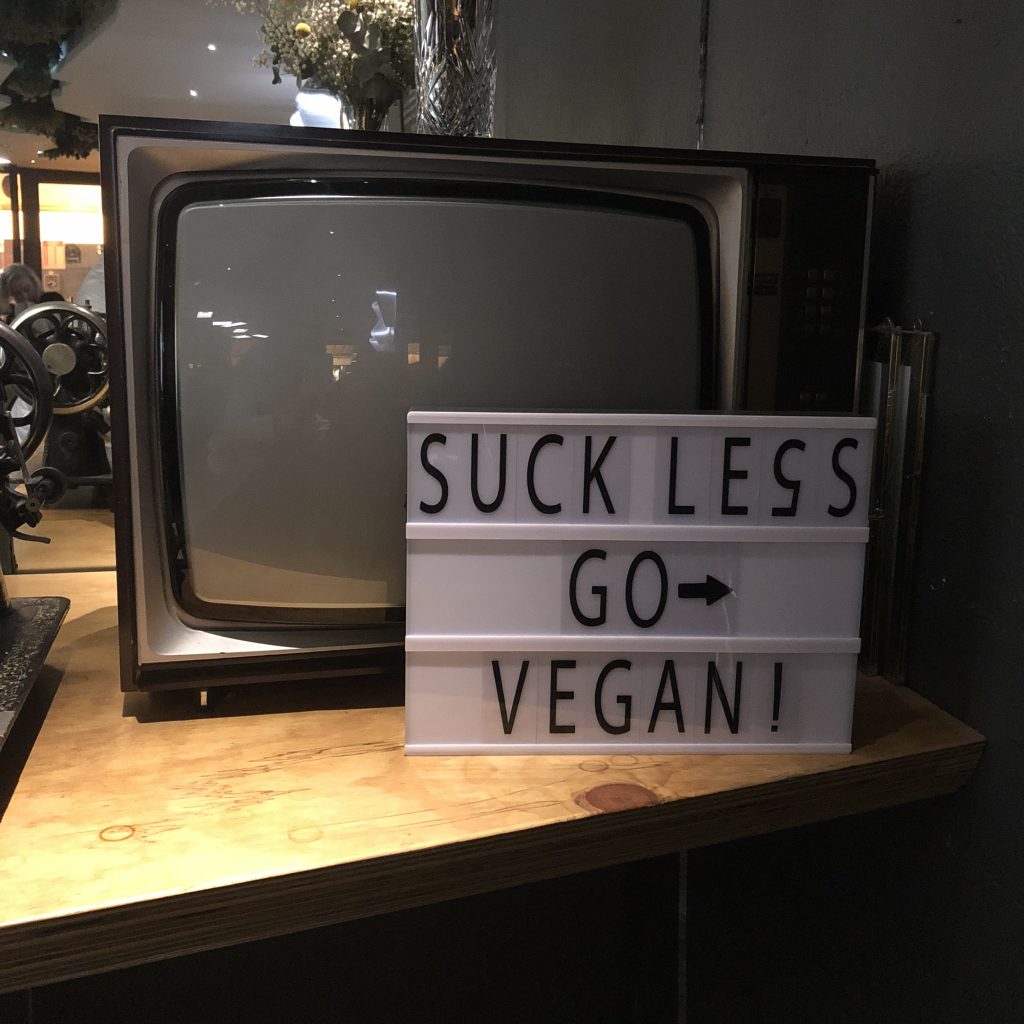 **Day Three**
Pretty sure I bounced right out of bed on this morning because THE LOUVRE! First we stopped for coffee, then walked along the Seine on our way to the famous museum. It was early morning, and other than a few runners, we were the only ones out. It was lovely.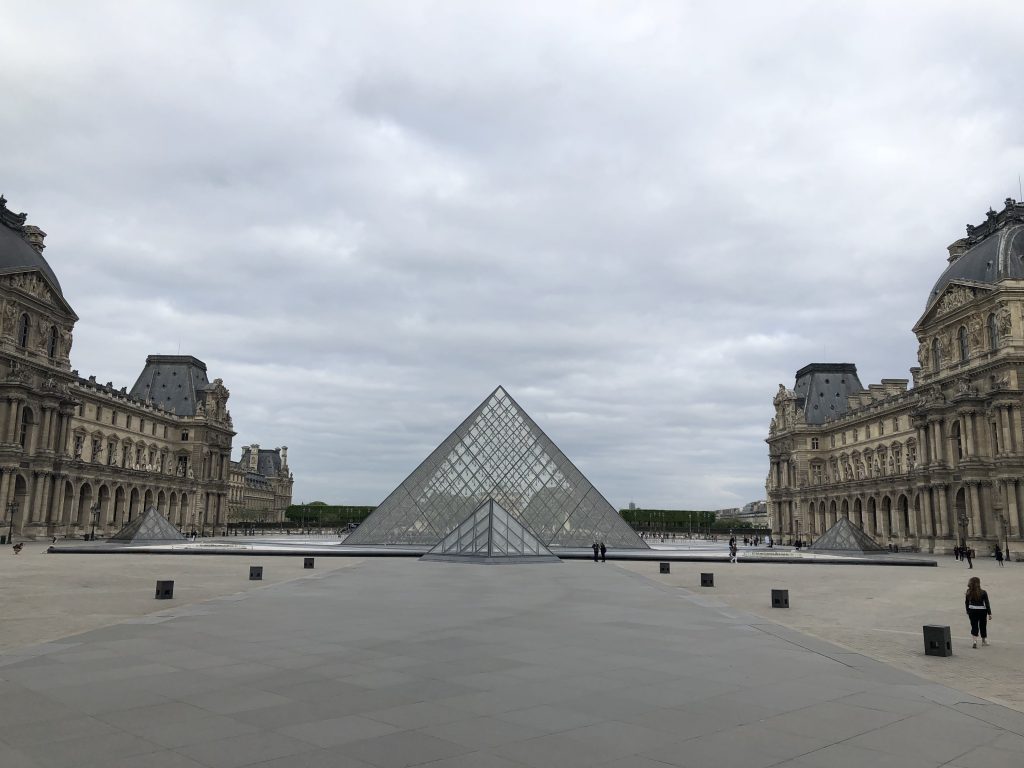 As we approached the museum we thought were among the first… but if you squint, you can see there are at least a hundred people already lining up on the other side of the Louvre Pyramid. Which totally made me feel like I was in a Dan Brown novel! This is also another advertisement for Museum Pass– don't wait in line when you don't have to!
Once in we zoomed first to the most famous pieces that we knew would be mobbed later in the morning: Winged Victory, Dying Slave, The Wedding at Cana, and the Venus de Milo: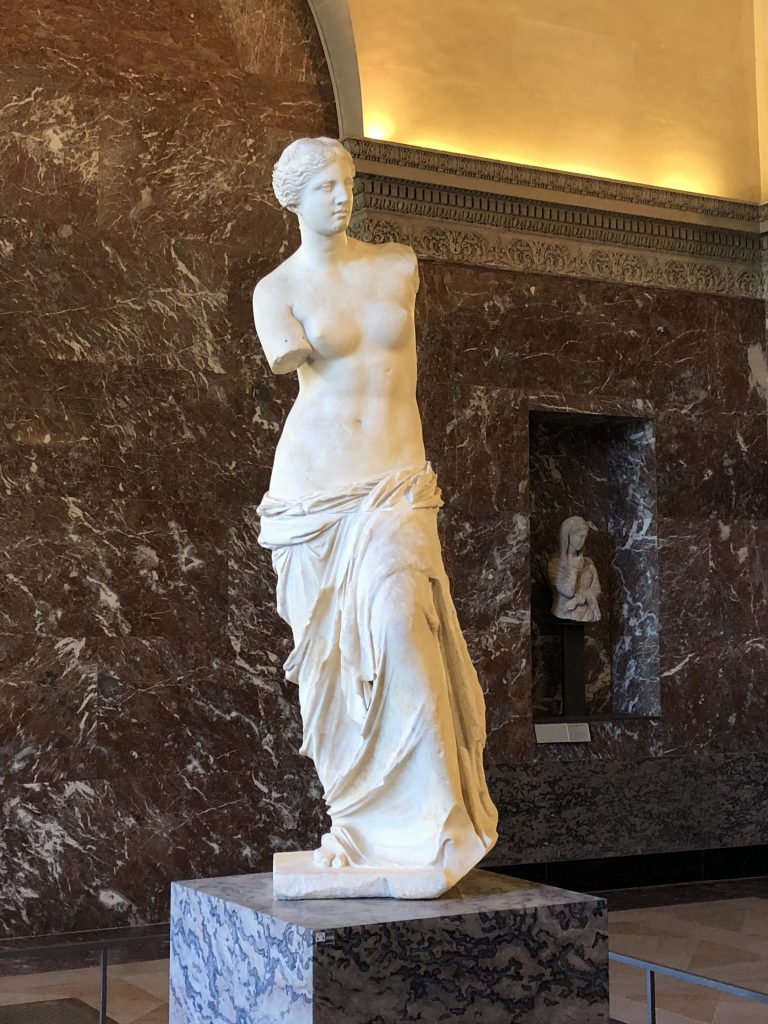 Seeing these masterpieces, some of which are thousands of years old, was truly moving. And humbling. Imagine creating something so important, that even thousands of years later people are traveling across the world just to stare at it.
Probably the most famous piece of art housed at the Louvre is, of course, the Mona Lisa: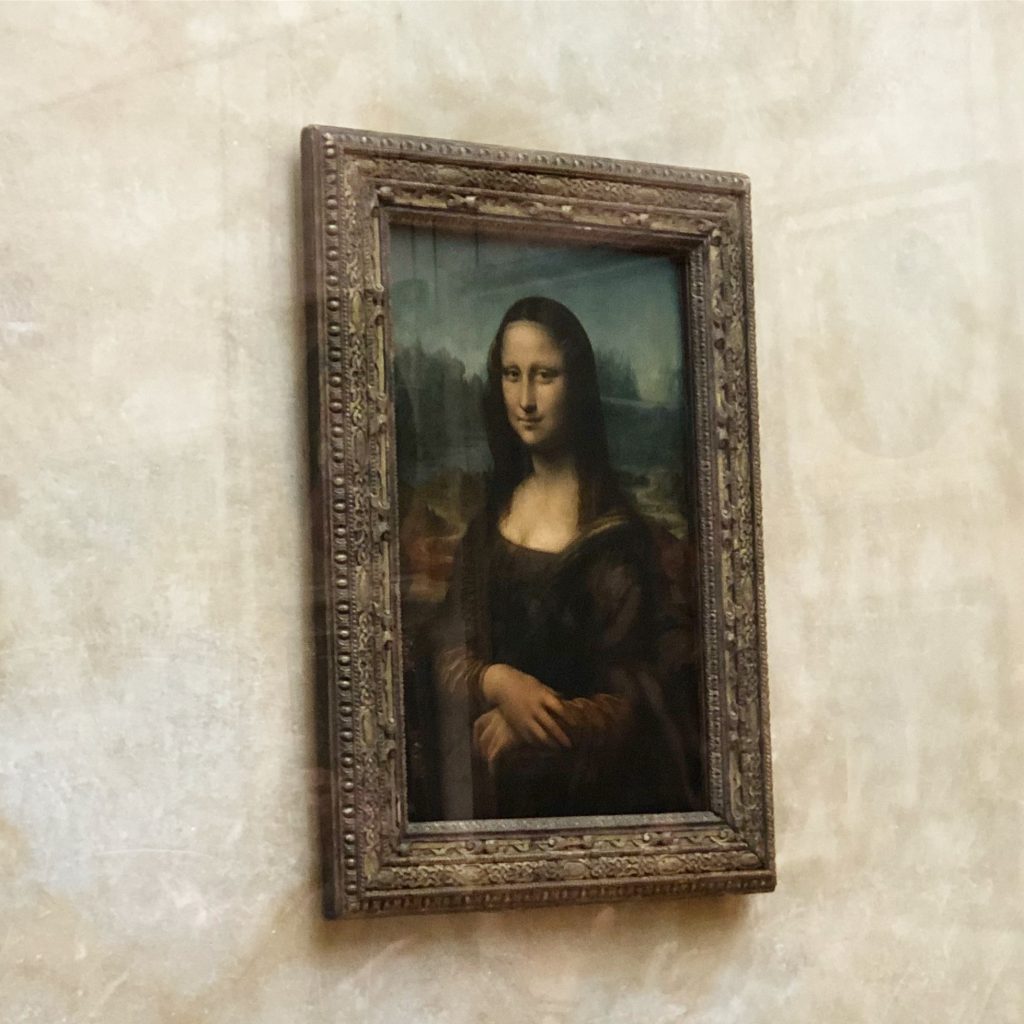 While it wasn't as striking in person, it was still very cool to see something so famous in person. Of course, we couldn't get very close to it…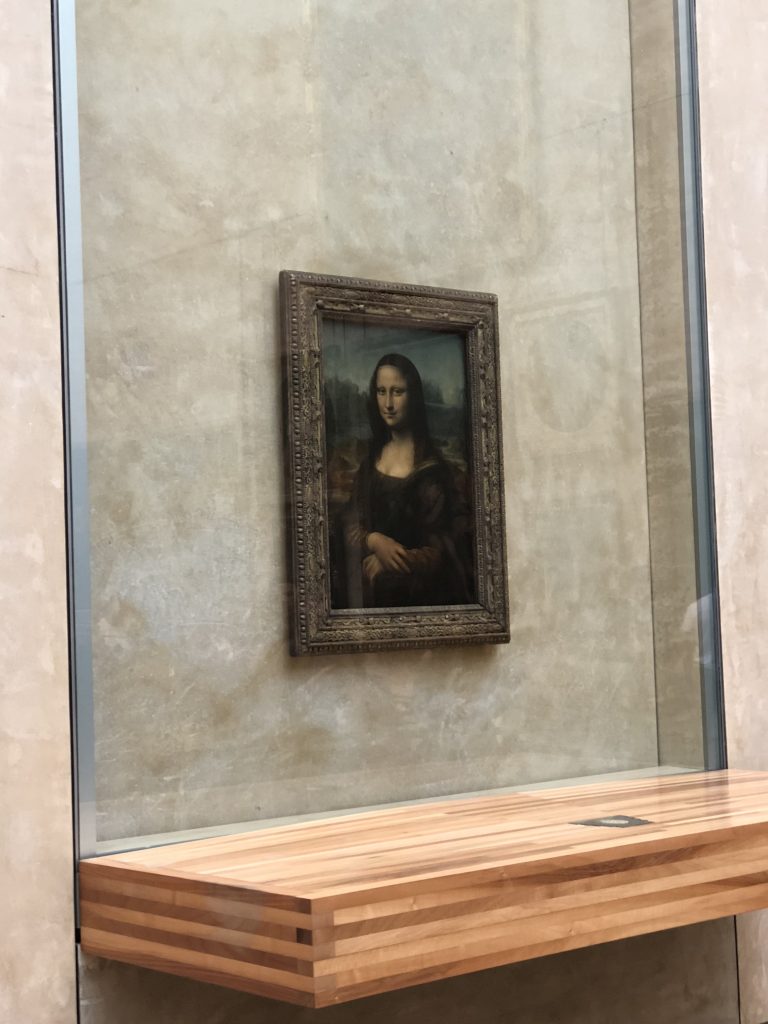 And yes, there were guards.
There were also some heavily armed federal type soldiers patrolling around too. We never did figure out if they were always there, or if something had happened. But all that wondering did not stop us from just enjoying the beauty around us: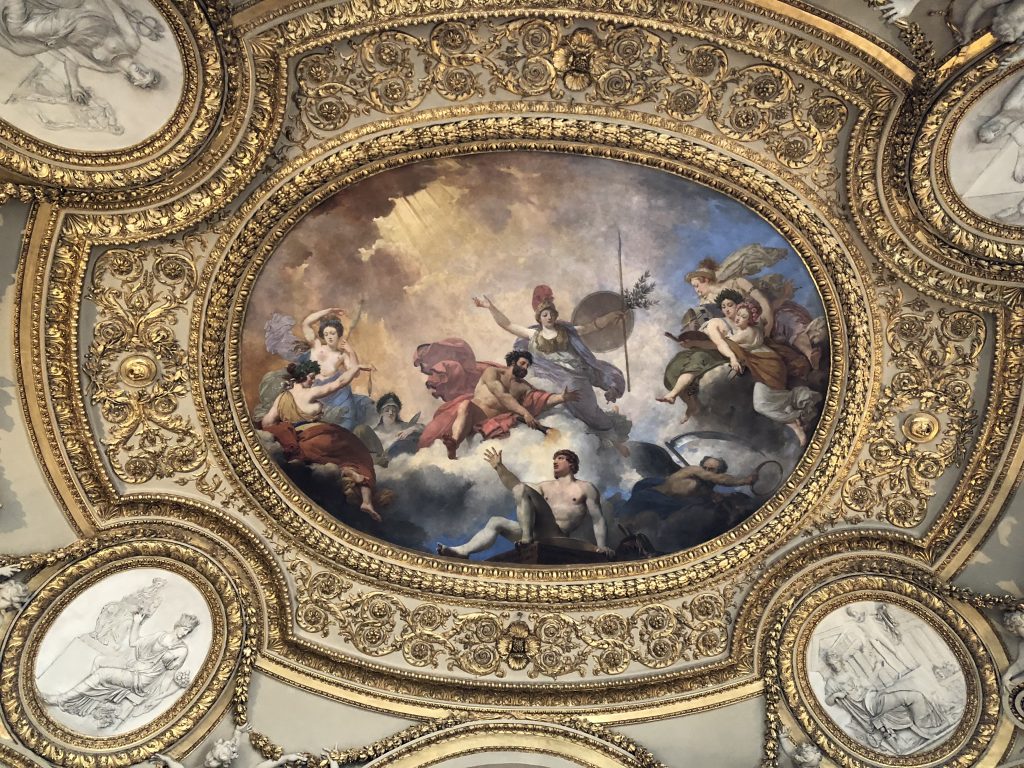 Everything was lovely, nothing was simply functional.
There weren't a ton of vegan options in the cafe we stumbled upon (although admittedly I never looked at the menu at the places on the lower floors), but all I needed was coffee and a roll!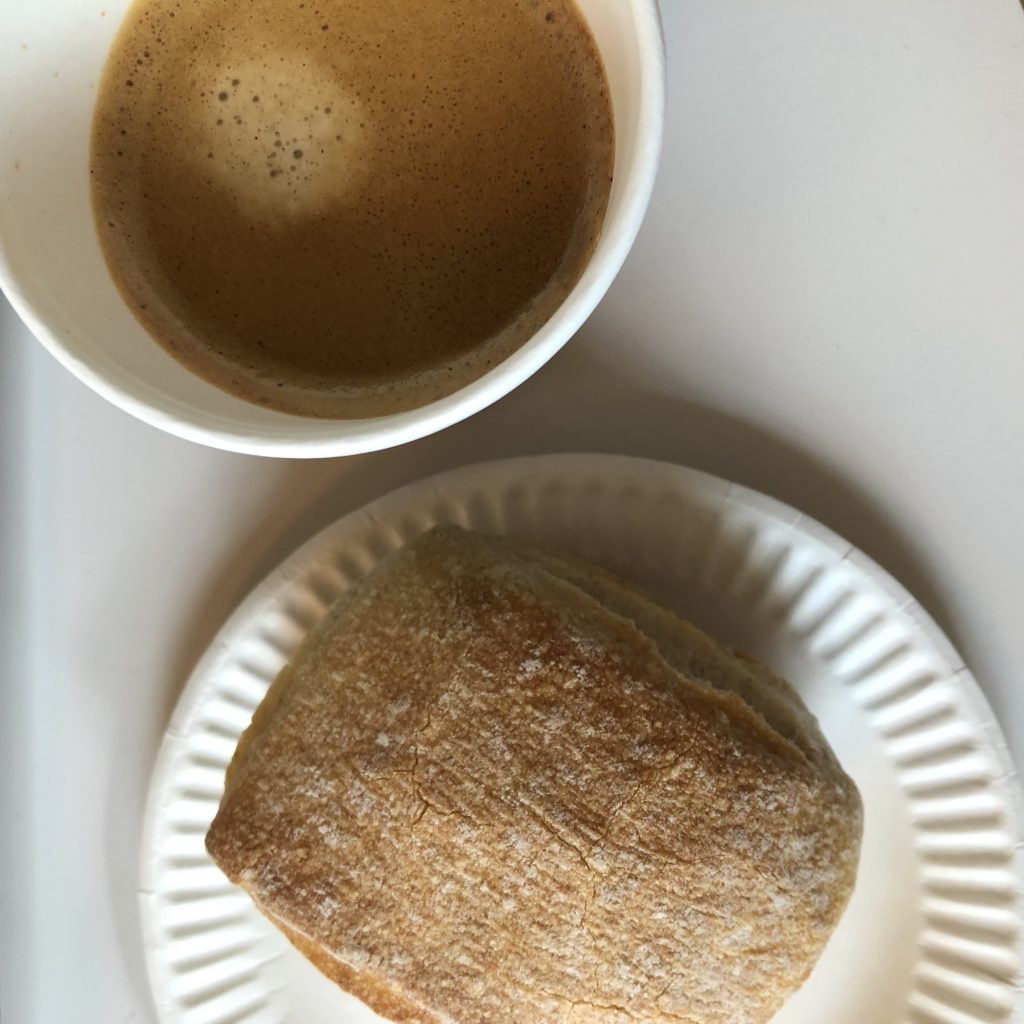 After the Louvre we headed back across the Seine to the Eiffle Tower. Here's another tip: Buy your tickets with a reserved time in advance! You can do so through their official website (or along with your Passlib') for no extra cost- and it's definitely the thing to do. When we arrived 20 minutes before our reserved time, we were whisked right in. Past the ~300 people waiting in line just to get into the park. Never mind the hordes of people waiting to take the elevator or stairs up the tower- there were many more waiting inside. Definitely do this. Yes, it requires planning but it's worth it.
Beautiful.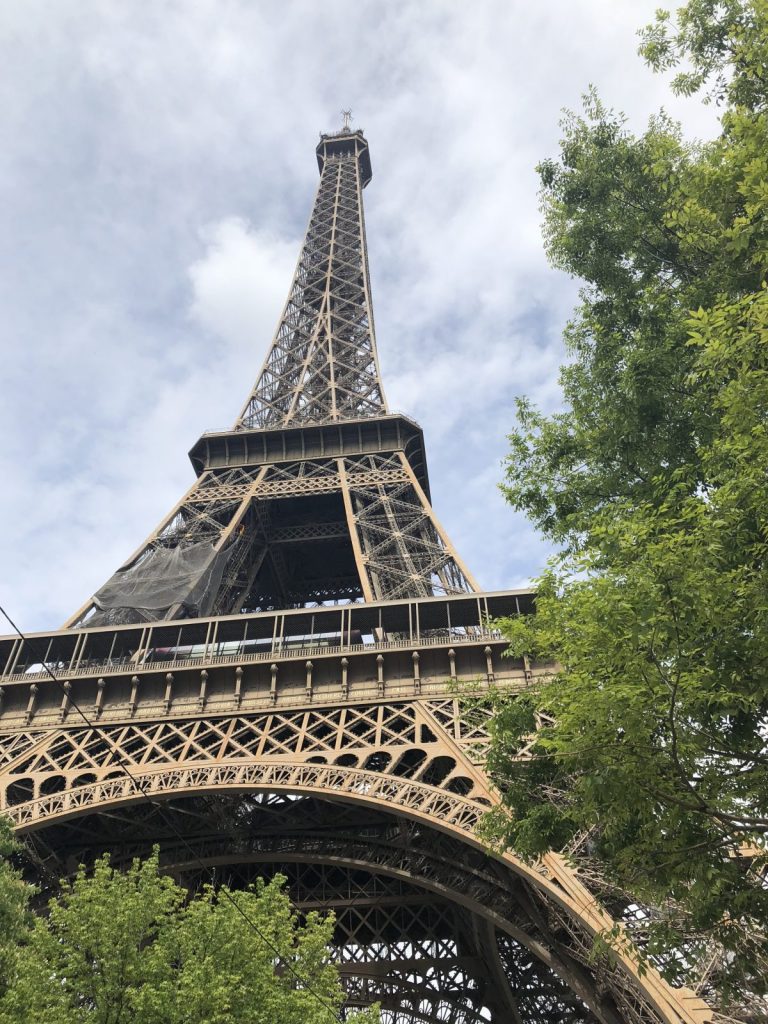 And amazing! Construction was completed in 1889 for that year's World Fair (can you imagine what people must have thought of this engineering marvel in the 1800s!?), and Wikipedia tells me it's the most-visited paid monument in the world with close to 7 million people ascending it in 2015 alone. Impressive!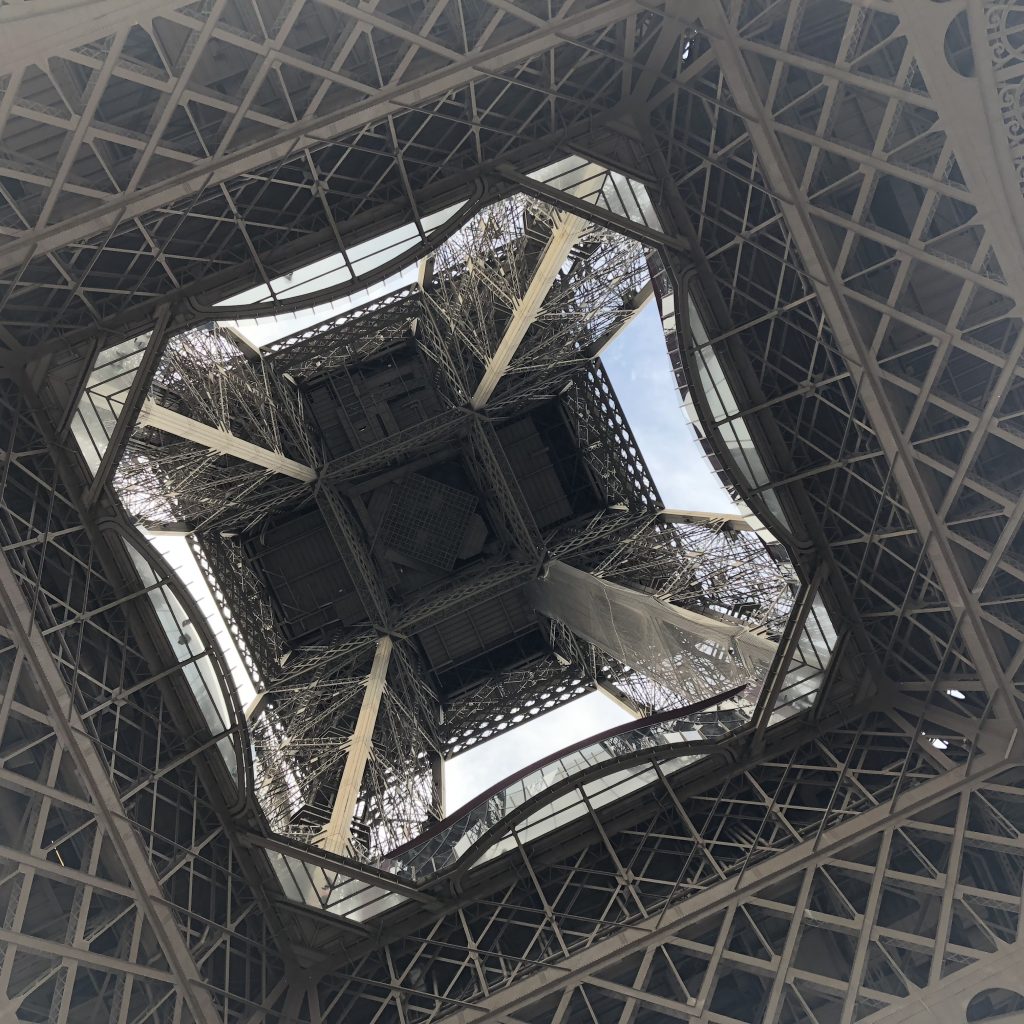 Our reserved visit included the elevator to the second level (although I would've enjoyed climbing the 600 stairs!), and here was the view: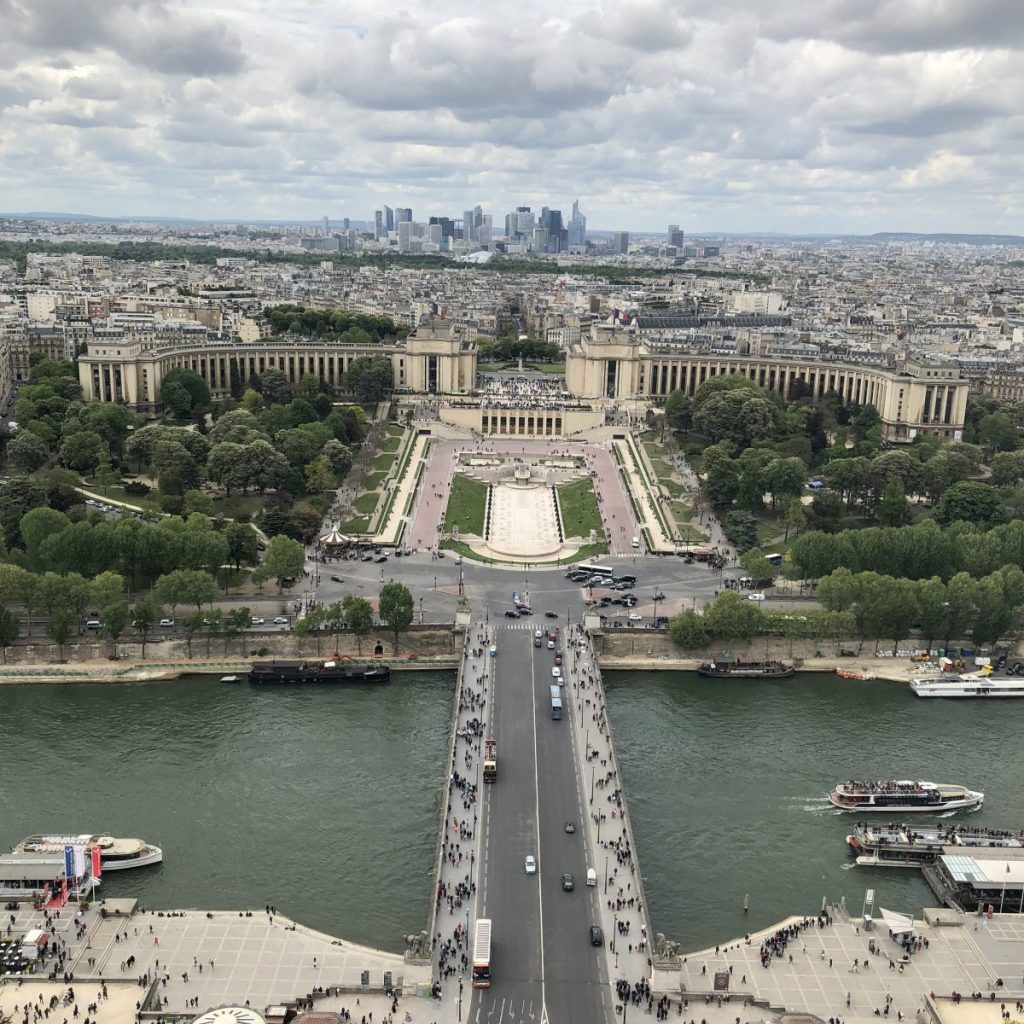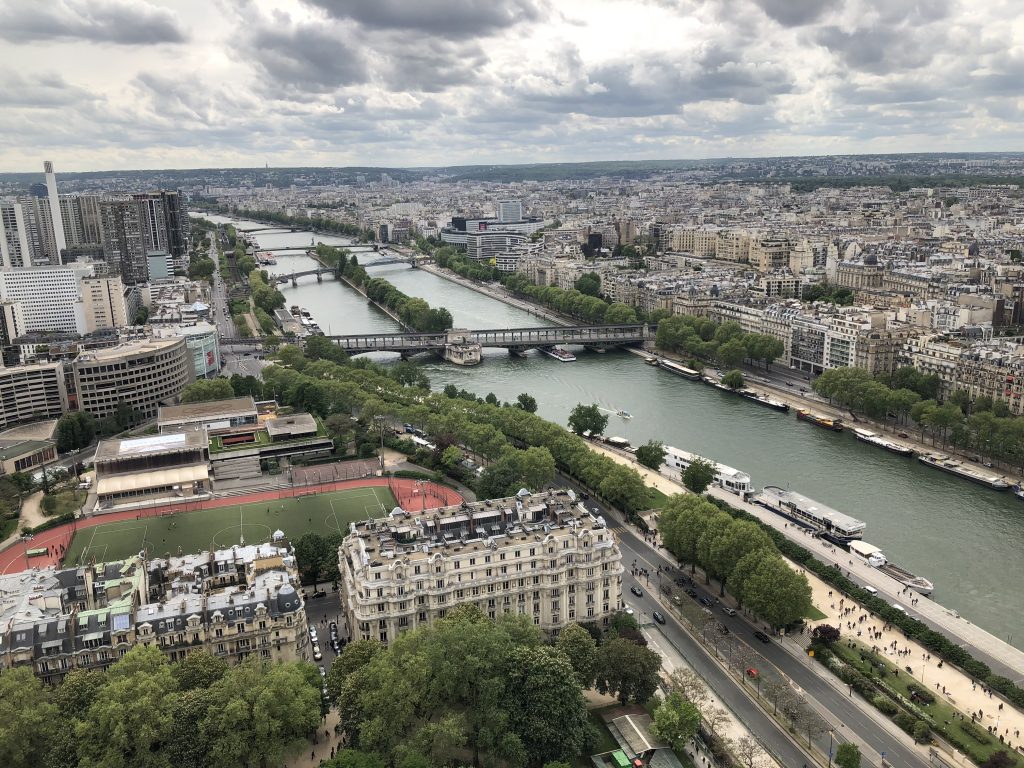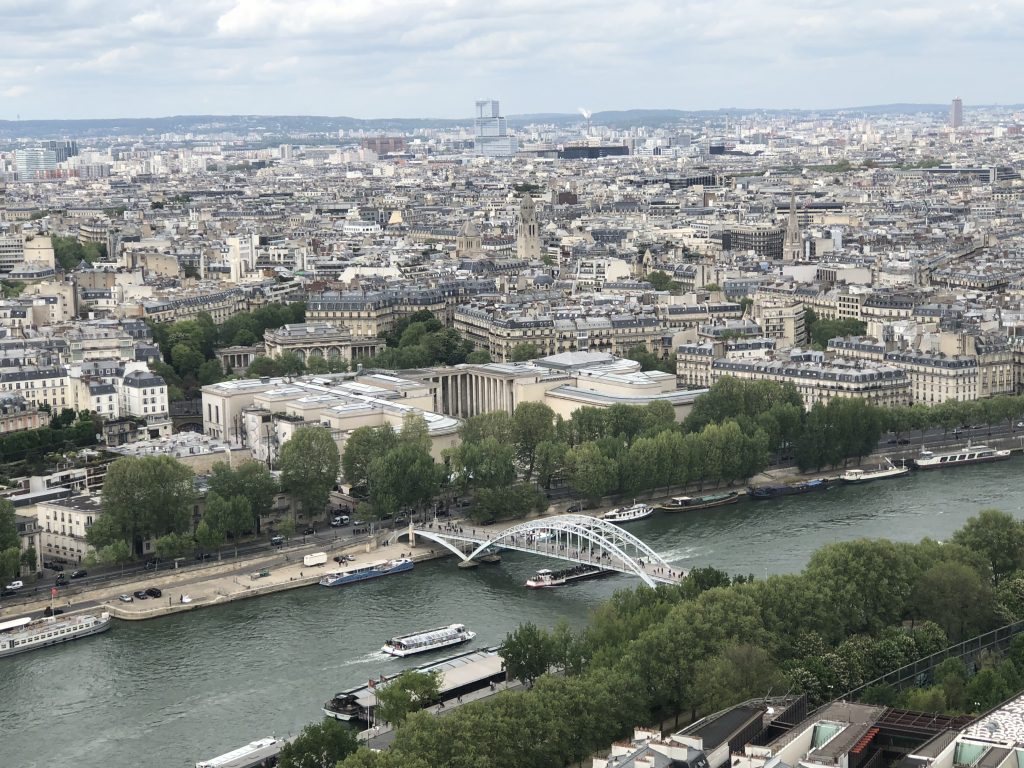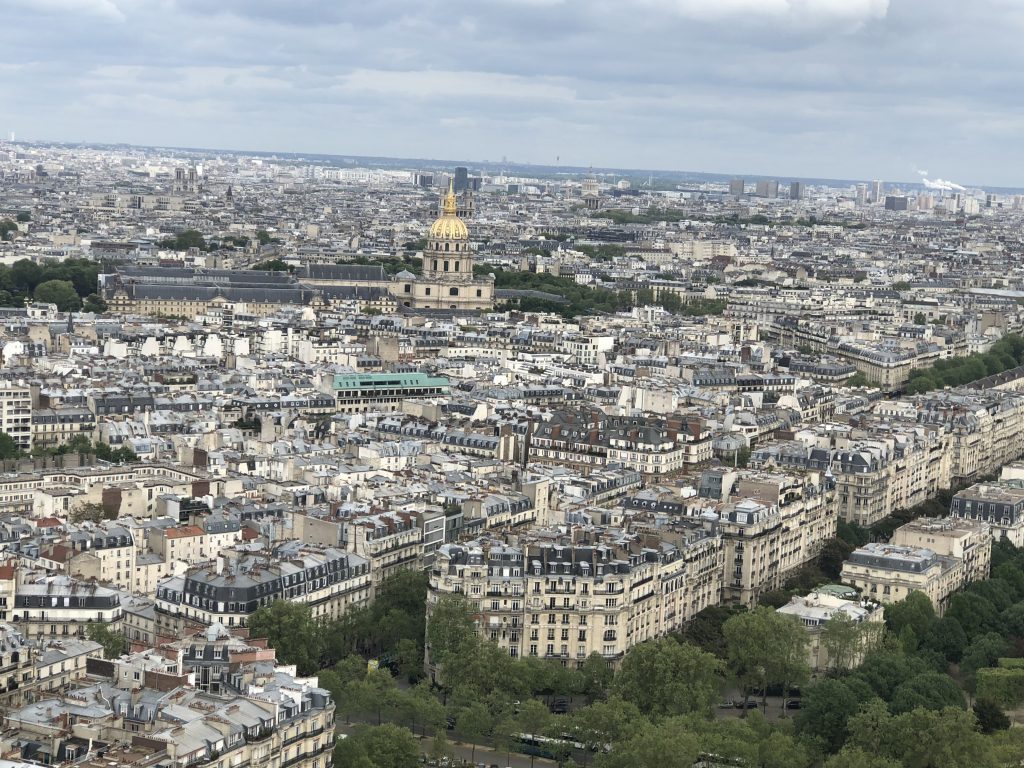 And that concludes day three… we were up early the next morning to catch our train to Switzerland, but don't worry- we do come back to Paris and I still have SO MANY food pics to share!