Yah. You read that right. I put cranberries, pistachios and some Diaya Jack cheese together in a quesadilla.
And then I grilled it.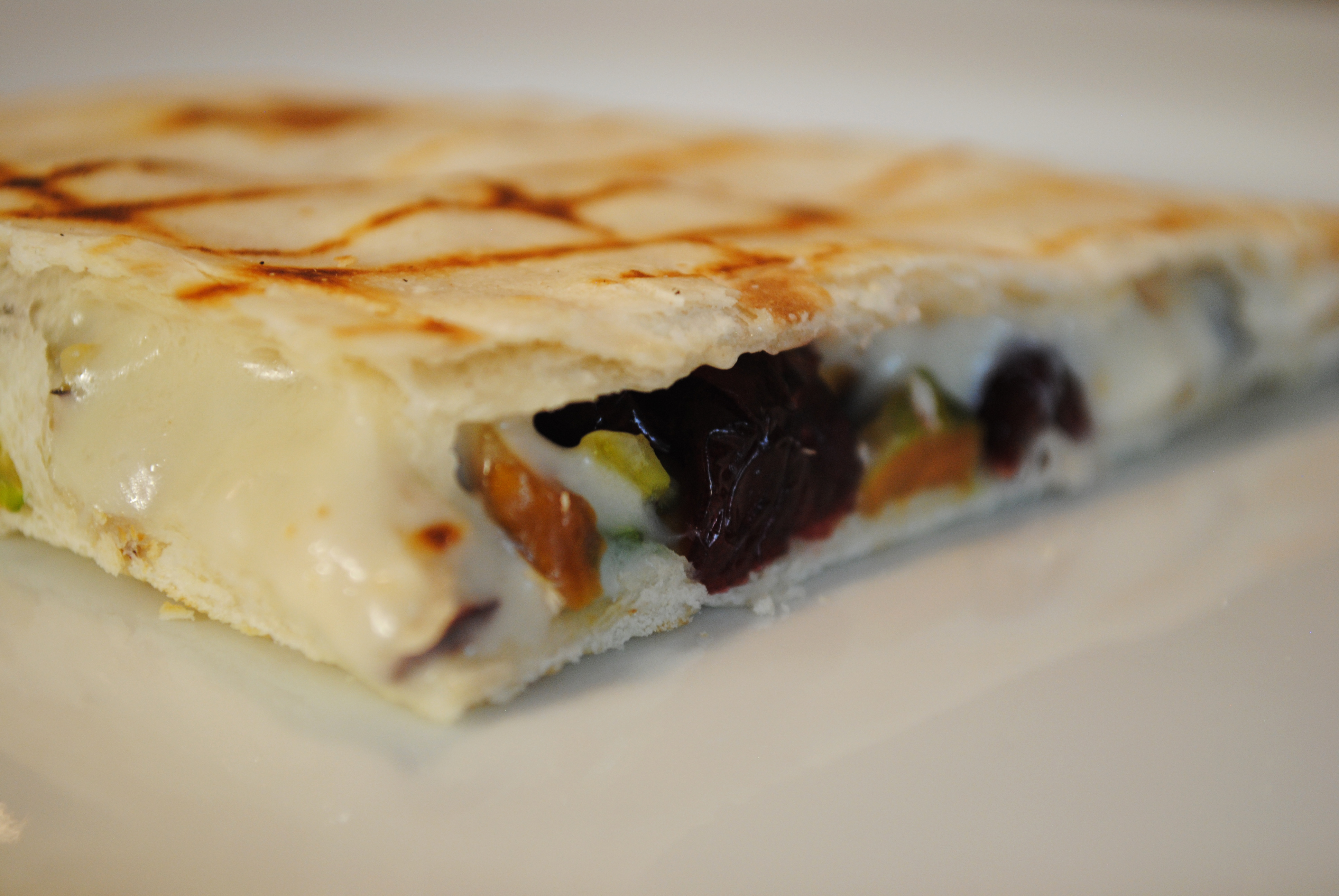 And then I ate more of them than I care to admit.  But I'm not sorry, because they were really, really good. You know that taste explosion you get when you mix salty, sweet and rich together? This was that, times a gajillion. Truly, the salty nuts, sweet (dried) cranberries and rich gooooey jack cheese are the perfect combination, expected or not.
The second best part about these is that I made them on the grill. Look at those grill marks!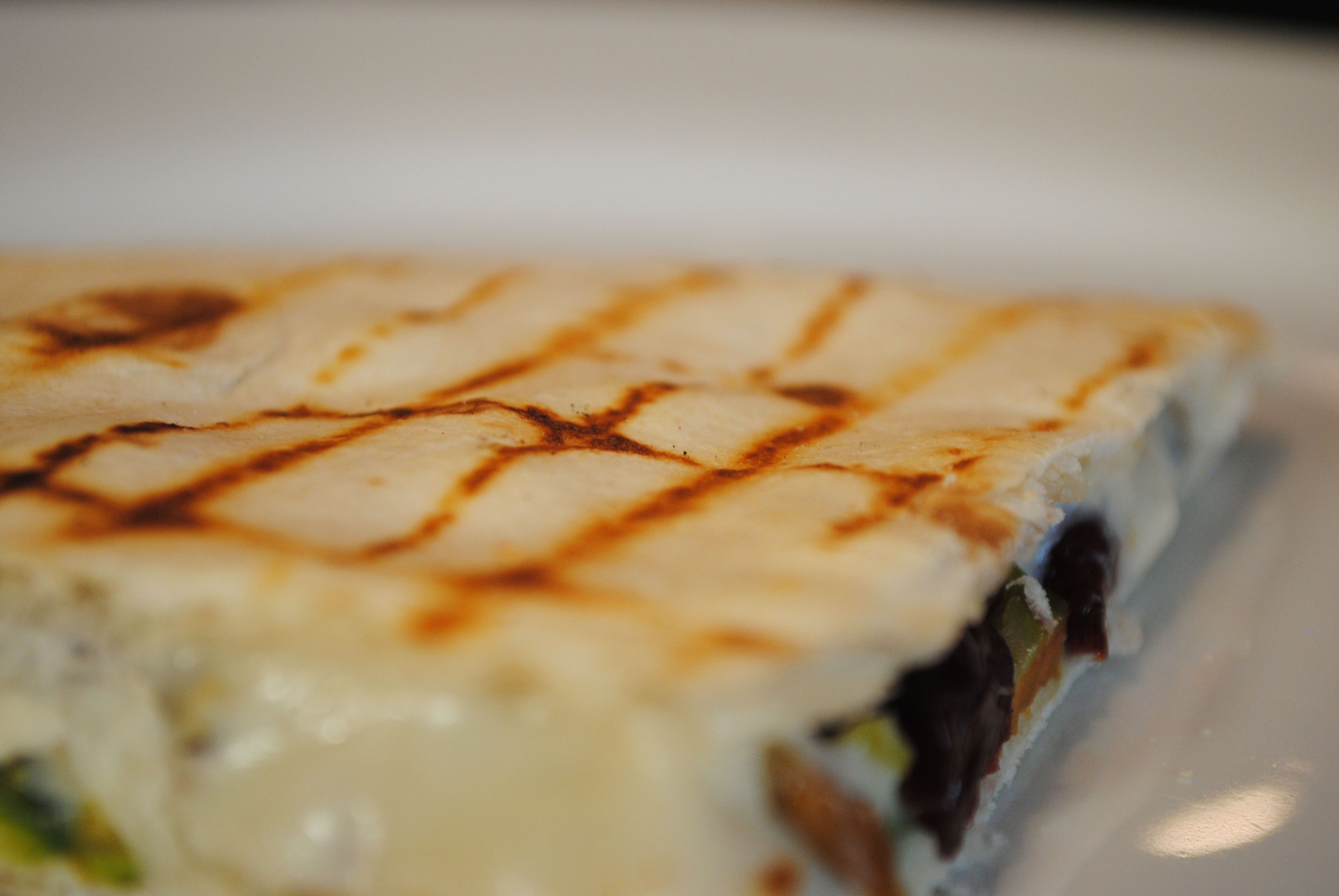 My only regret is that I didn't think these up myself. If I had, I'd be taking out ad time just to let the world know that I am, in fact, a genius. Sadly (for me), that honor goes to Andrea Chesman who wrote The New Vegetarian Grill. My hat's off to you, Andrea!
Maybe I get points for veganizing it, though?
---
Grilled Cranberry-Pistachio Quesadillas (Makes 2 quesadillas)
Ingredients:
4 large tortillas (I used burrito-sized)
6 ounces Daiya jack cheese, at room temperature
1/2 cup sweetened dried cranberries
1/2 cup chopped salted pistachios
Directions:
Schmear approximately 1.5 ounces of cheese on one side each of two tortillas, then sprinkle with the dried cranberries and pistachios. Schmear the rest of the cheese on one side each of the remaining tortillas, and press together.
Grill over medium/medium-low heat for about 5 minutes, then flip. Leave on for another 5 minutes, then cut and serve.  When you first put the quesadillas on the grill, shift them around a bit so they don't stick (you can also use non-stick spray, but I haven't needed it).
Enjoy!