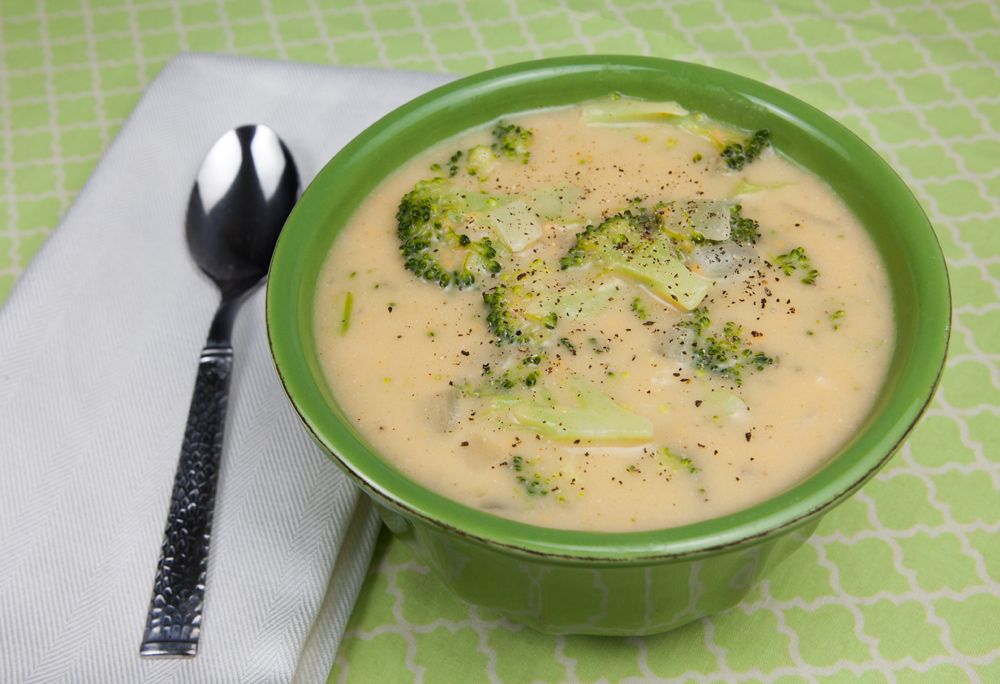 Whew… what a weekend! As you already know we put our house on the market and it went under contract really fast- faster than we had anticipated. As in, we thought we'd probably be moving next spring but now we're moving this fall, and we wanted a chance to say goodbye to all our neighbors. We also wanted to give them (and our friends) a chance to "snoop" around the house and see all the changes we've made, so obviously I had to throw a party, right? Right.
I'm going to fill in some of these recipes over the next few weeks, because they all came out amazingly. Everyone seemed to really enjoy them (even though I actually wrote "vegan" on the little buffet name cards) which was a wonderful feeling. Even my cattle rancher neighbors were spotted chowing down on some of my spinach dip 🙂 And the best surprise was learning that my wonderful next-door neighbors (who always take care of our dogs and kitty cat when we're out of town) have been eating vegan! I sent them home with some cookbooks and I think I might make them a batch of my chicken-style seitan this week… But anyway, here's a list of everything I made:
Rosemary Crostini w/ Spinach Dip
Garlicky Mini-Toasts with Green Chile Hummus
Autumn-Spiced Popcorn (in adorable little muffin cups!)
Cranberry Pumpkin Bread
Mint Chocolate Cupcakes
Yep- it was all vegan! And all sooooo yummy!
But enough about finger foods- I have the "fall bug" and I only want to think about soups. Especially the thick, rich, creamy kind that would make any omnivore say "That Was Vegan?"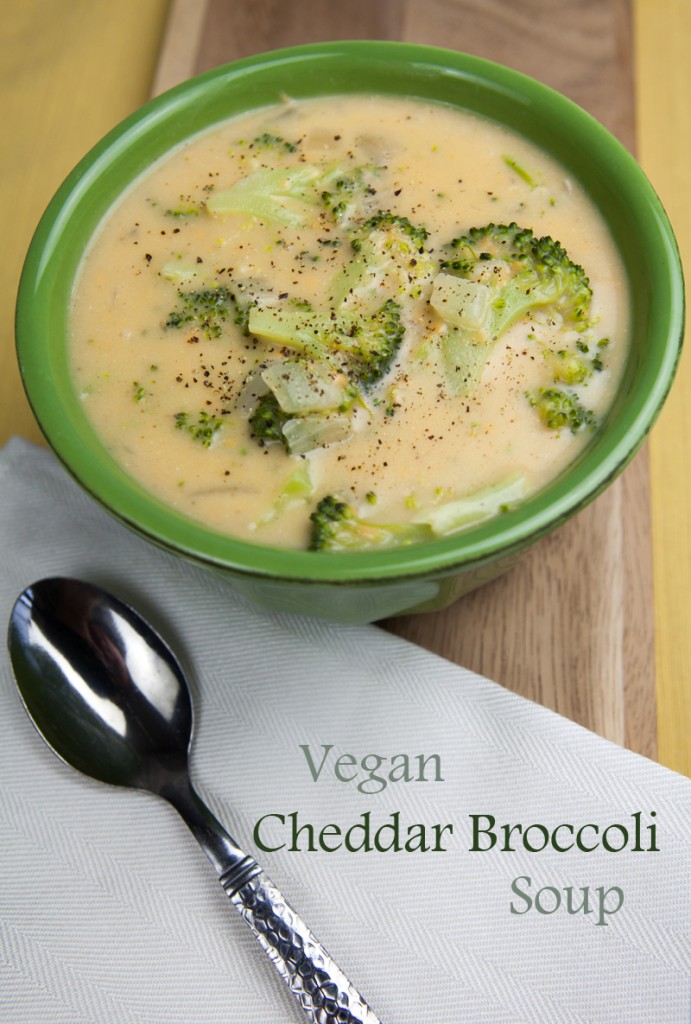 True story: After Jason ate this soup he accused me of being some kind of sorceress for being able to make it taste so cheesy 🙂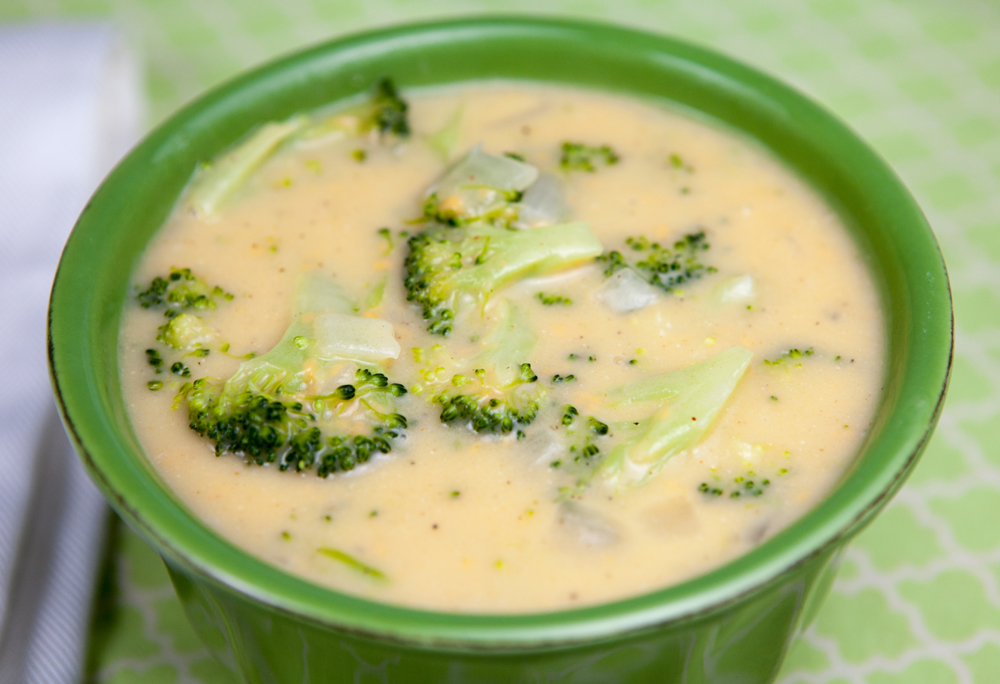 ---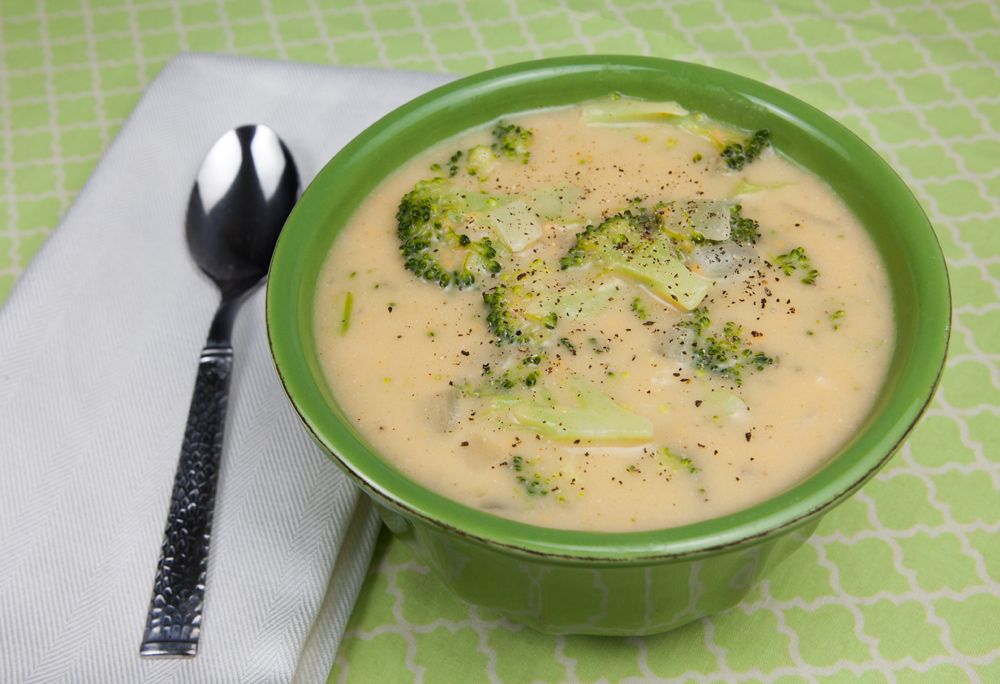 Creamy Broccoli Cheese Soup
2015-03-10 12:30:41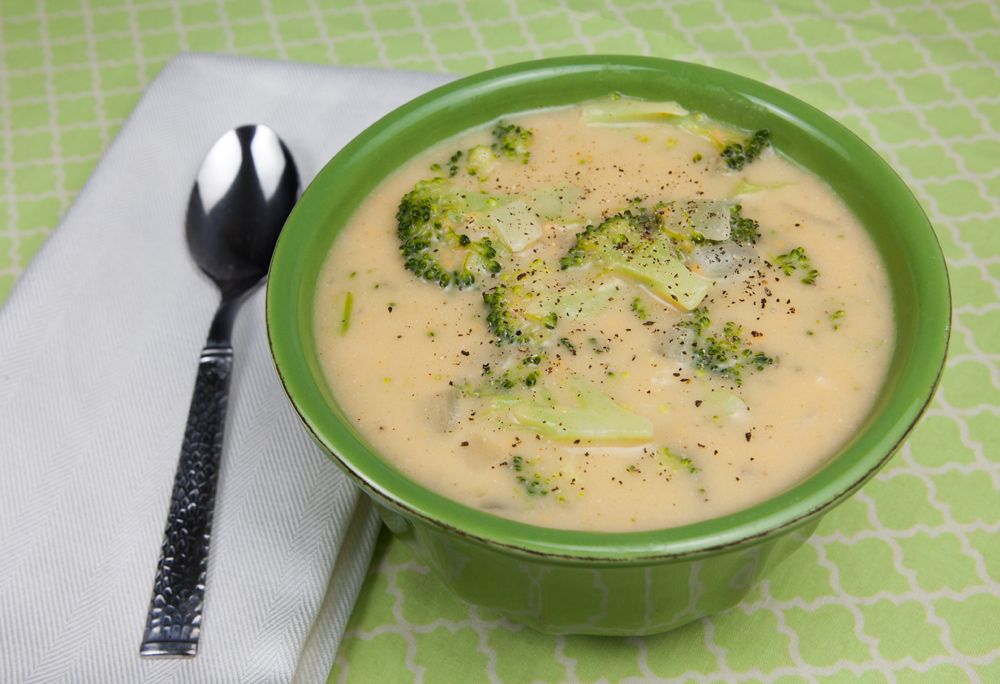 Serves 6
So creamy and thick and delicious, you'll have your omnivore guests asking "That was vegan!?"
Ingredients
1 small onion, chopped
1/2 teaspoon powdered garlic
1/4 cup Earth Balance
1/4 cup flour
1.5 cups soy cream
1.5 cups non-dairy milk of choice
2 cups vegetable stock (or water plus 1 bouillon cube)
1 head of broccoli (about 1/2 lb, or a little bit more), chopped
1/2 teaspoon nutmeg
1/2 teaspoon sea salt
1 bag Daiya Cheddar shreds
1/3 cup Daiya Jack wedge, cubed
Fresh ground pepper
Instructions
Water sautee onion for 6-7 minutes, then add powdered garlic and leave in for another minute or so. Melt in the butter, then sprinkle in the flour, mixing everything together into a paste. Keep stirring for at least a minute or two.
Add the cream, milk and stock and bring to a boil, then add the chopped broccoli (even the itty-tiny pieces!). Reduce heat to medium and let it simmer covered for about 10 minutes or until the broccoli is soft. It'll be nice and thick now!
Stir in the spices and cheese until the whole thing is melty and gooey and you can't wait another second. Top with some fresh ground pepper and serve with a chunk of crusty bread!
That Was Vegan? http://www.thatwasvegan.com/