I saw an article on MSN Money the other day about how Breakfast Pizzas are the new trend. I can't speak for you all, but Vegan Breakfast Pizzas are now MY new trend! A girl can't live on oatmeal and apples for breakfast alone, can she?
No, she cannot. Nor would she want to, not with vegan deliciousness like this within reach!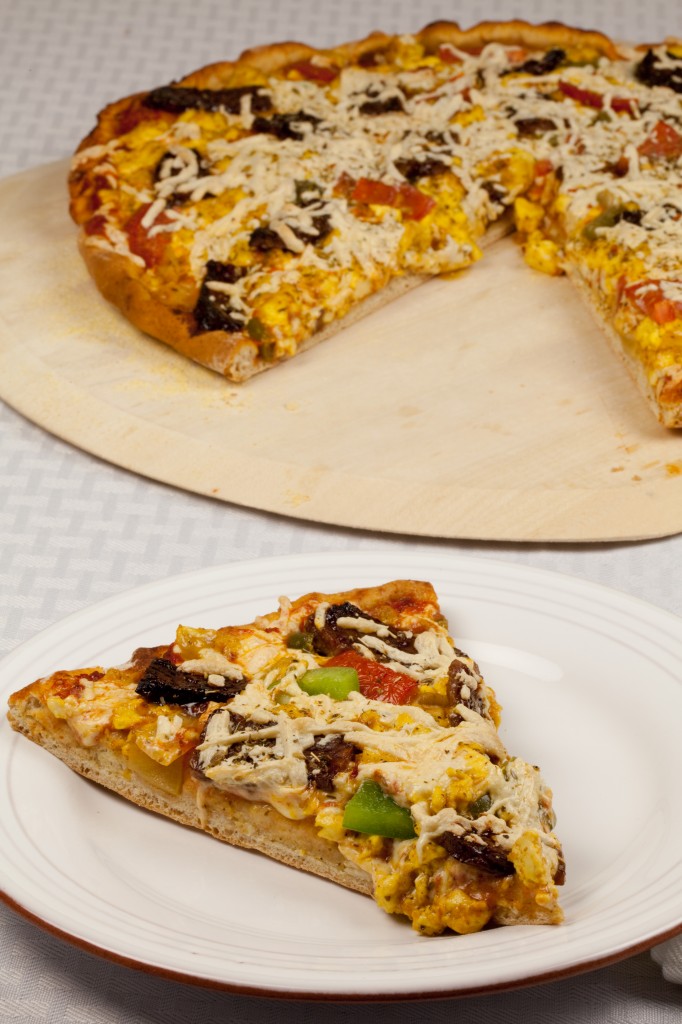 So what exactly goes on a Vegan Breakfast Pizza, you might be asking? Well… I guess anything you want, but for this particular breakfast pizza I went with crispy maple tempeh bacon and my healthy-yet-delicious tofu scramble full of peppers and onions. And a few slices of tomatoes. Oh, and some Daiya mozzarella, obvs.
I went with a thinnish crust and still found this to be a very satisfying breakfast. Of course, I'm that crazy person who likes to eat regular pizza (cold!) and leftover Chinese food for breakfast, so I fully realize this might not be everyone's jam.
It is, however, the new trend, so you may as well get on board now. How's that for some peer pressure first thing on a Monday?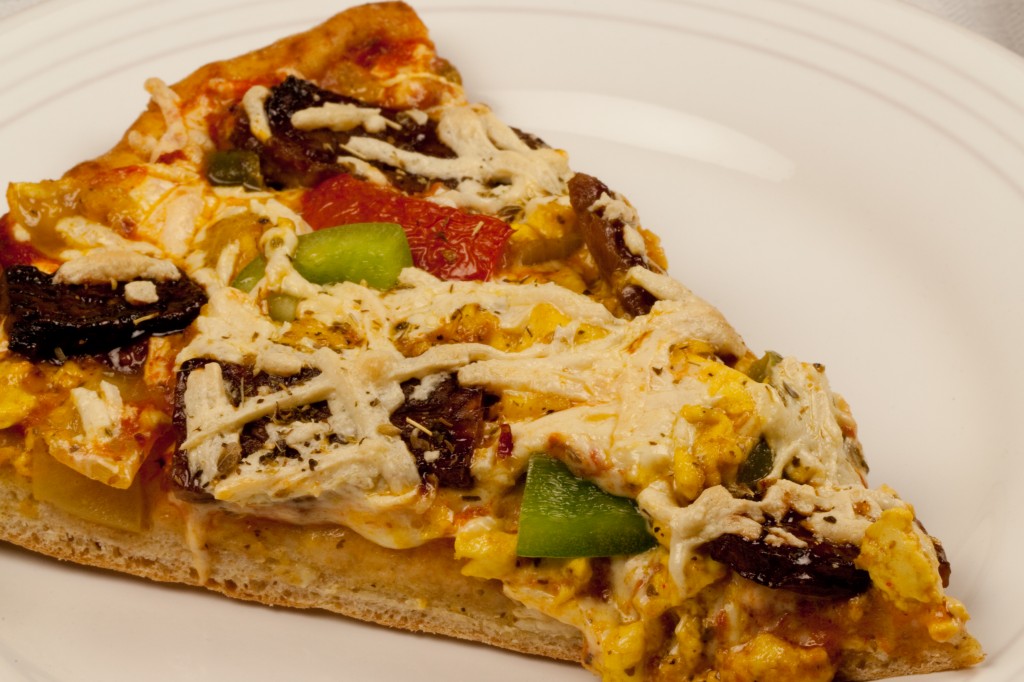 ---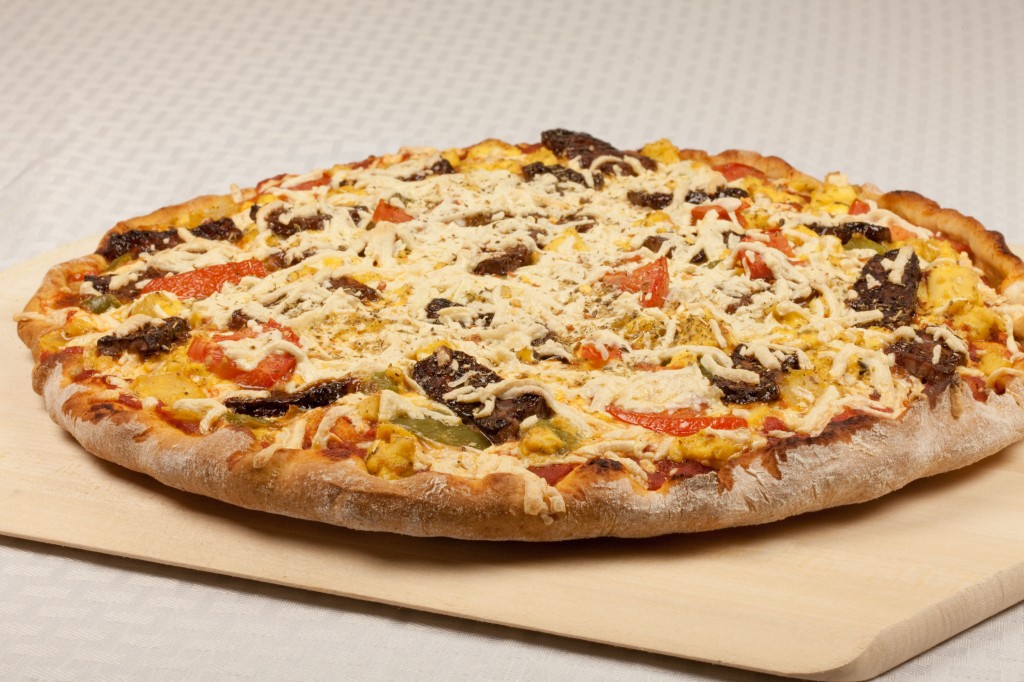 Vegan Breakfast Pizza
2014-11-20 14:23:49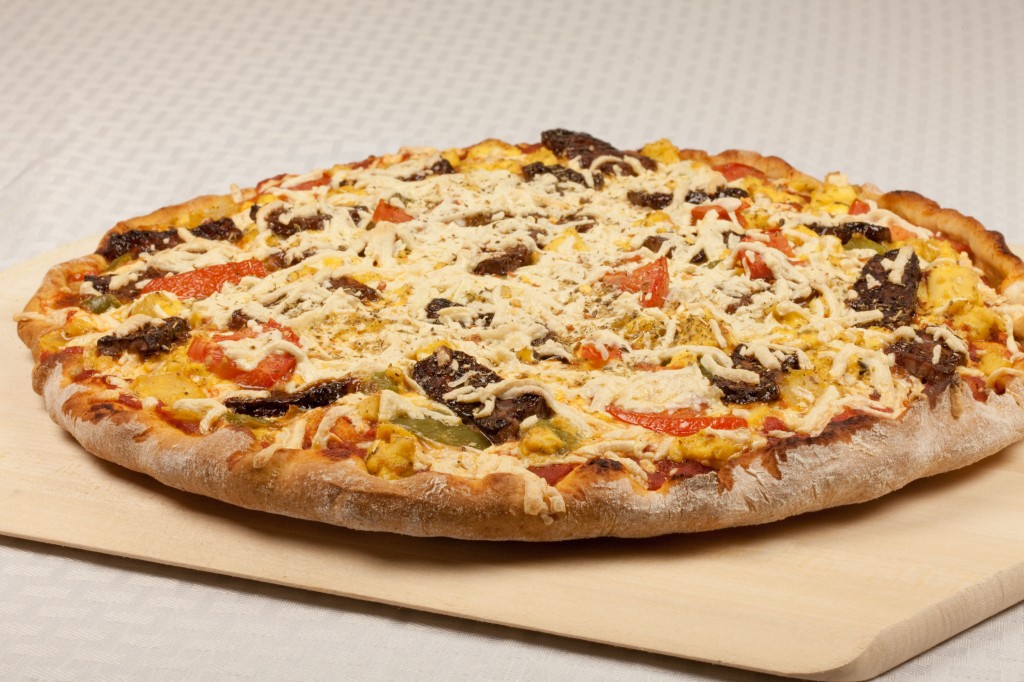 Ingredients
8 pieces of smokey maple tempeh bacon (I used Tofurky)
3-4 Tablespoons maple syrup (optional)
Applewood smoked sea salt
12" pizza crust of your choice (I recommend this one!)
2/3 cup red pizza sauce
2/3 cup plus 1+ cup Daiya mozzarella
1 1/3 cup tofu scramble (minus sausage, kale and chives)
1 tomato, sliced
Oregano
Crushed red pepper flakes
S&P to taste
Instructions
Fry the bacon in a pan according to package instructions. I also recommend drizzling the pieces with maple syrup as they cook. When they're done, sprinkle with the smoked sea salt, remove from pan and slice.
Spread pizza sauce evenly over crust, then sprinkle with first 2/3 cup Daiya. Top next with tofu scramble and then the bacon and tomato slices.
Top with the remaining Daiya (to taste), then sprinkle with oregano and crushed red pepper flakes, along with some S&P to taste.
Bake on a pizza stone at 425 for 14-16 minutes until the cheese is all nice and melty.
Enjoy!
That Was Vegan? http://www.thatwasvegan.com/