These Vegan Roasted Poblano Peppers are ridiculously easy to make and beyond delicious. And just a little bit spicy. These are a few of my favorite things…
They make a great side or appetizer when you're serving Mexican food… you could even cut them into bite-size niblets and arrange on fancy toothpicks for a cocktail party! Serve with margaritas, and call it a night.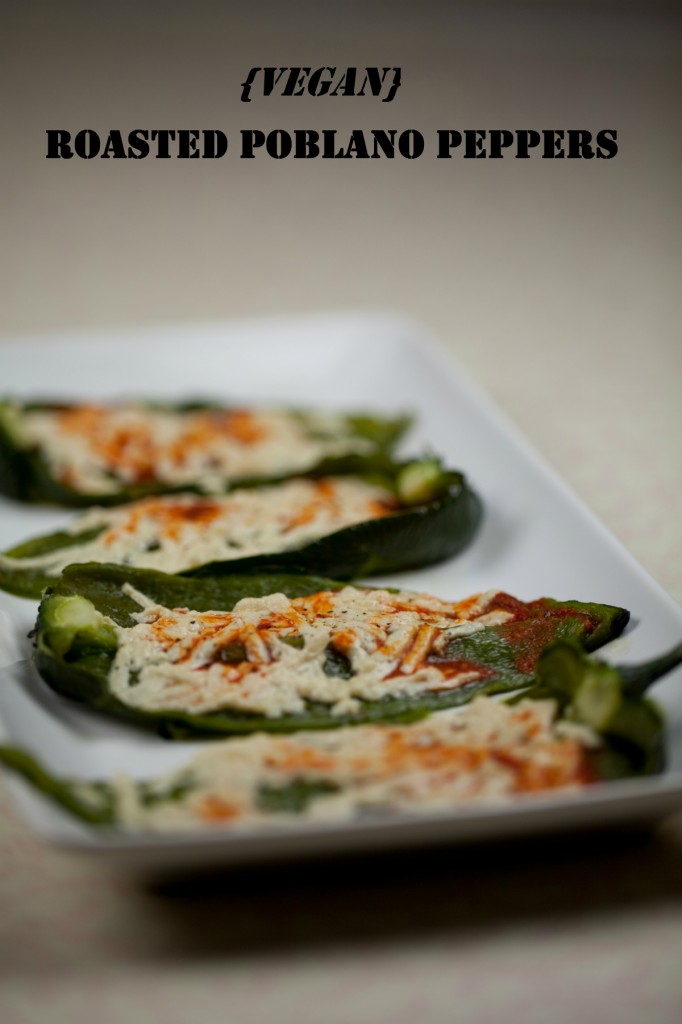 Best part? Only 3 ingredients. Poblano peppers, Daiya cheese, and Cholula hot sauce.  I actually enjoyed mine with a bit of sour cream, but that's totally optional.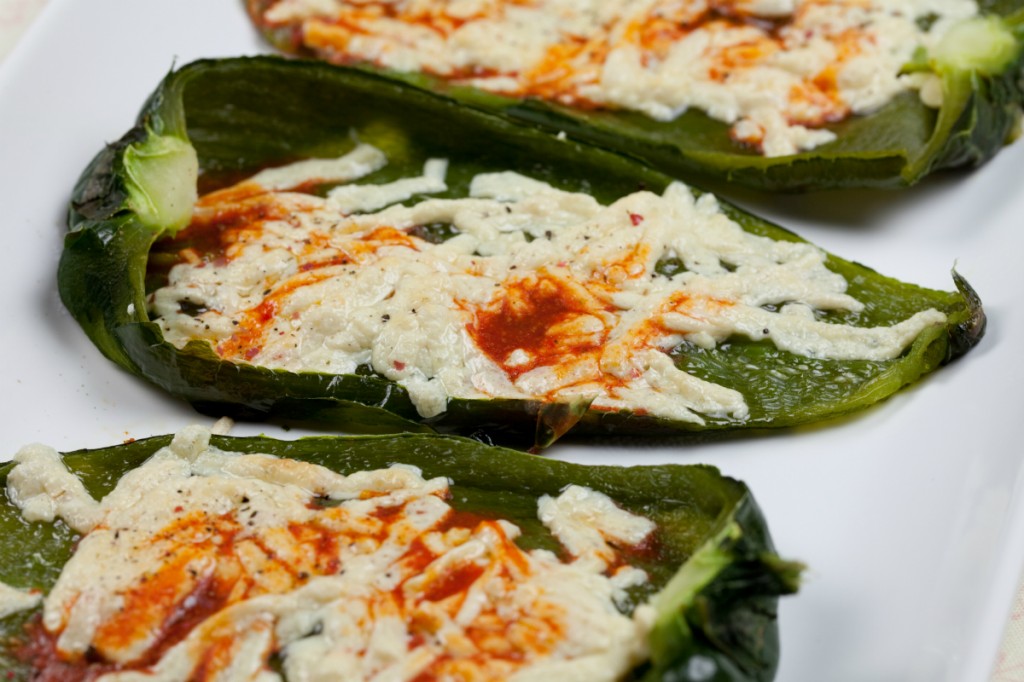 ---
Roasted Poblano Peppers (makes 4 pieces/side servings)
You really only need a few pinches of Daiya on each piece, and as for the hot sauce it depends on how hot you like it. Just remember the peppers have a bit of heat to begin with! If you find yours too hot, a bit of vegan sour cream cools it down nicely.
Ingredients:
2 medium/large poblano peppers
Daiya shreds in your flavor of choice
Hot sauce (I recommend Cholula or Sriracha)
Sour cream, if desired
Directions:
Cut the peppers lengthwise in half, remove the ribs and seeds and rinse well. (And whatever you do, do not touch your eyes!)
Broil just until blackened, then rinse again- this time rubbing the burnt skin off.
Sprinkle with Daiya and hot sauce to taste, then broil for 2-3 minutes on a cookie sheet until the cheese is melted. Serve immediately.
Enjoy!