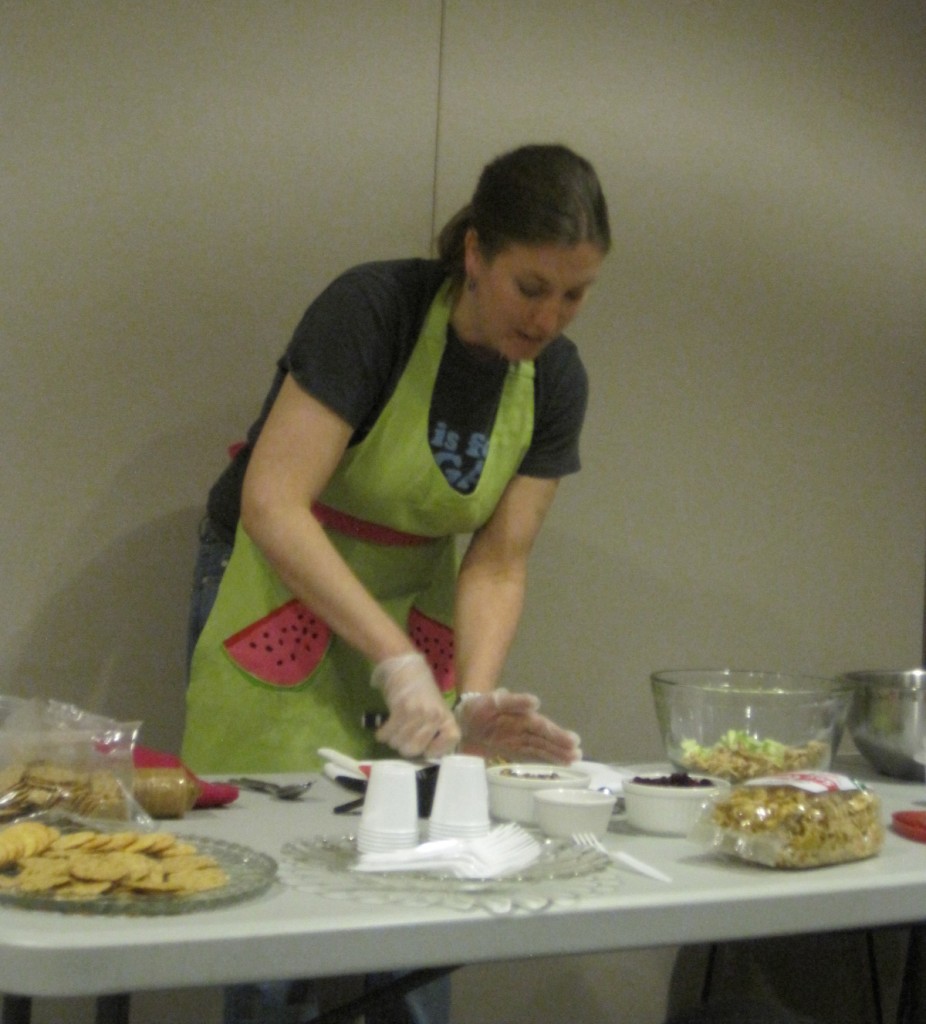 When my friend Tinya from the Vegan Society of Colorado Springs emailed and asked if I'd be willing to drive down and join the presentation team at one of their upcoming Plant Strong classes, I said "Heck yah!"
Okay, confession time. I may have gulped and worked up a bit of nervous sweat first, but then I rallied and said "Heck yah!" And I'm so glad I did!
Honestly, I was never that nervous. I do a lot of public speaking and training for my day job, so I'm pretty comfortable with that aspect. And you know I love to talk about food 😉 Plus, my old kitchen was actually set up almost like a food demo – I used to love having friends over who would sit at the bar and drink and chat with me while I stood there and prepped our meal.
The entire Plant Strong class was amazing. You can see the full list of topics here, but some of my favorite topics were Keeping a Social Life in a Carnivorous World and Everyday Super Foods. That last one has actually motivated me to re-read my Dr. Fuhrman books and stop being such a 'junk food vegan'. Jacqueline, one of the organizers and fellow blogger, also did a bad@ss food demo right before lunch.
Mine was after lunch, as part of multiple breakout sessions. In hindsight there were certainly things I'd do differently, but overall I'd say it was a success! I was lucky to have my pals JL, Bianca and Christy  (who are all seasoned food demo-ers) to pass along some great advice before hand, and then I had my friends Jamie and Sarah there in person to ask me some helpful leading questions during the demo if I was forgetting to say something important!
But the most important thing… what did I make? Well, for the lunch (before my demo) I brought a big ol' crockpot full of my Creamy Broccoli Cheese Soup (2 full batches, all of which were eaten right up!)…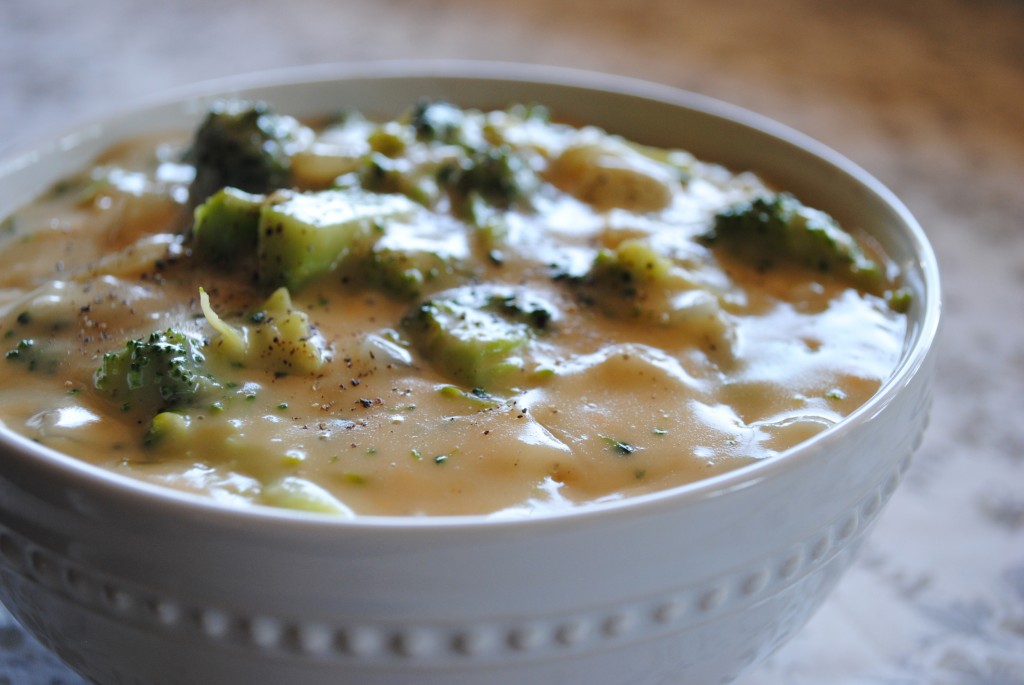 And for my actual demo I made my Chik'n Salad with Cranberries and Pistachios (also a hit!)…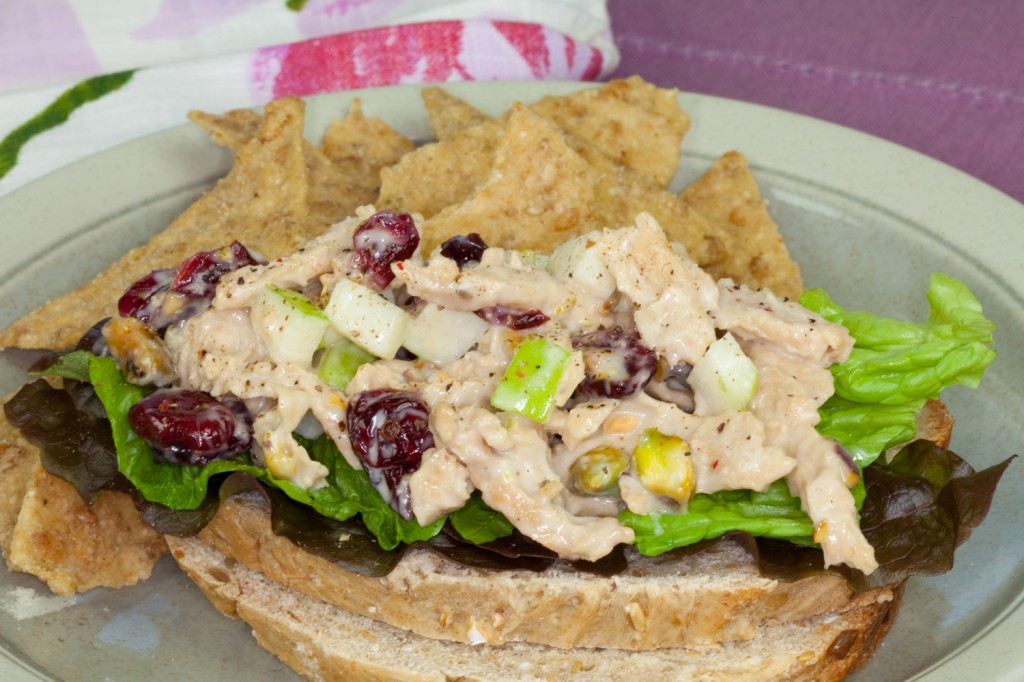 And I finished up by telling them a little bit about my homemade seitan, which would also be delicious in that chik'n salad if you don't have soy curls. Of course I also brought a few loaves with me, which I chopped up and let them try.
I'm happy to report that everyone seemed to enjoy my food in all 3 demos that I did! And I've been invited back to do more, which is certainly the biggest vote of confidence possible 🙂