Here's a riddle for ya: What's 150 million years old and takes 10 miles of hiking along the Purgatoire River to see?
Here's a hint…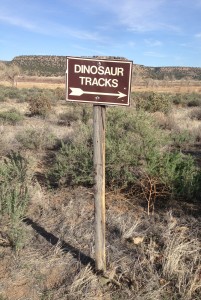 Yep, that's right, Dinosaur tracks! Jamie and I trekked down to SE Colorado a few weeks ago to visit Picket Wire Canyon in the Comanche National Grasslands with the sole purpose of seeing dino tracks.
Most of the tracks we saw (there are about 1,300 total preserved in the stone) were from Brontosaurus and Allosaurus, although there are tracks from a few other types as well.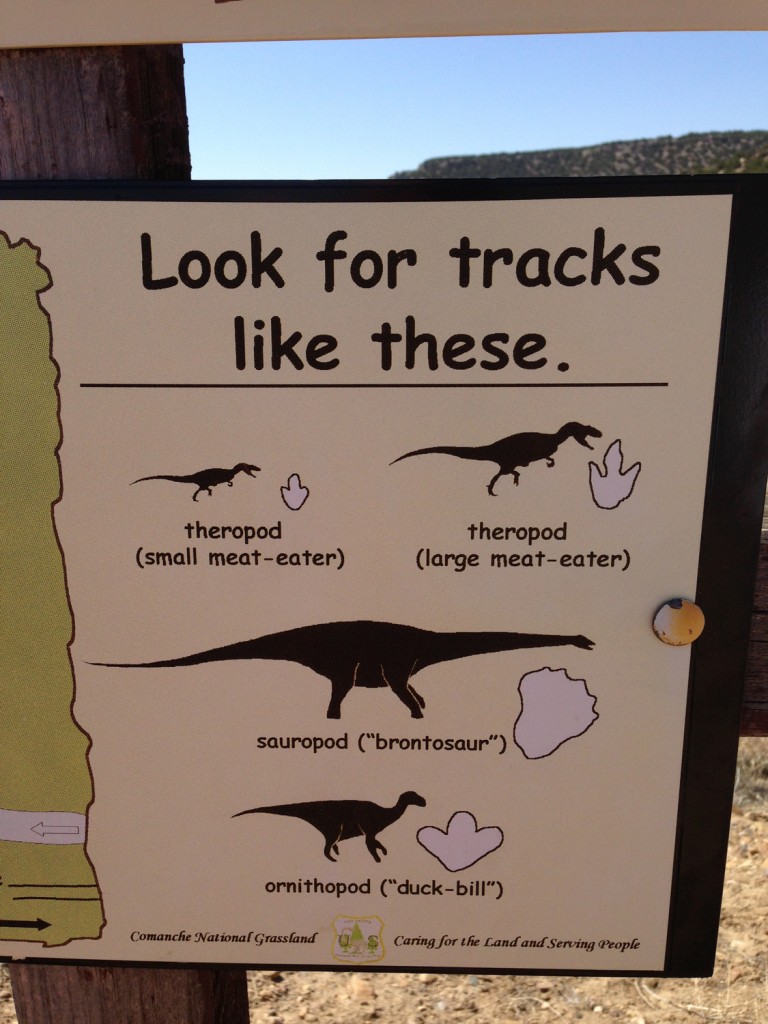 The hike itself was interesting. It's an in-and-back hike, meaning you see and do everything twice. Mostly that's okay, except for when it means you have to do Hell Hill™ twice. Hell Hill™ was the worst. You lose/gain 250′ of elevation in less than a quarter mile, so it's quite steep, and even worse it's very loose sand and stone. Imagine having just hiked 10 miles… your legs are sore, your feet hurt, your camelbak is empty, your scalp is sunburned and all you want is a cold G&T…
And then you have to climb/scramble back up Hell Hill™ with your feet slipping out from underneath you. There are 4 or 5 switchbacks, so you think you're to the top, but you're not. You start to whine and Jamie tells you to "vegan up". Your sesamoid bone feels like it's about to shatter and you keep sucking at that camelbak hoping the G&T fairy has maybe filled it up for you with the most refreshing beverage ever, but no such luck.
THEN you come to a very sad and misguided family who thought it was a good idea to take 4 children under the age of 8 (and their bikes/trikes/strollers) down Hell Hill™ and you realize that some people are even crazier have it worse than you so you help carry the bikes back up the hill.  Finally you make it to the top and collapse.
Of course, this was just our experience… I'm not trying to scare potential hikers away, I swear 😉
Okay, enough complaining, here are some pics!
Me, doing my best dino impression in some Bronto tracks: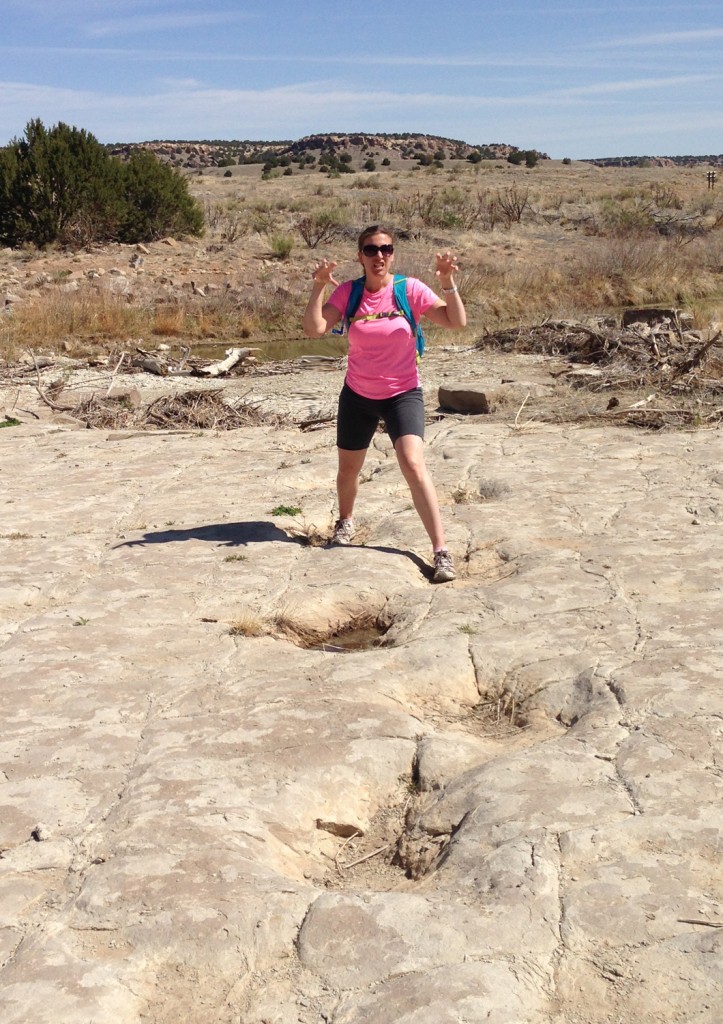 Jamie, showing off her "Dino-myte" legs, haha!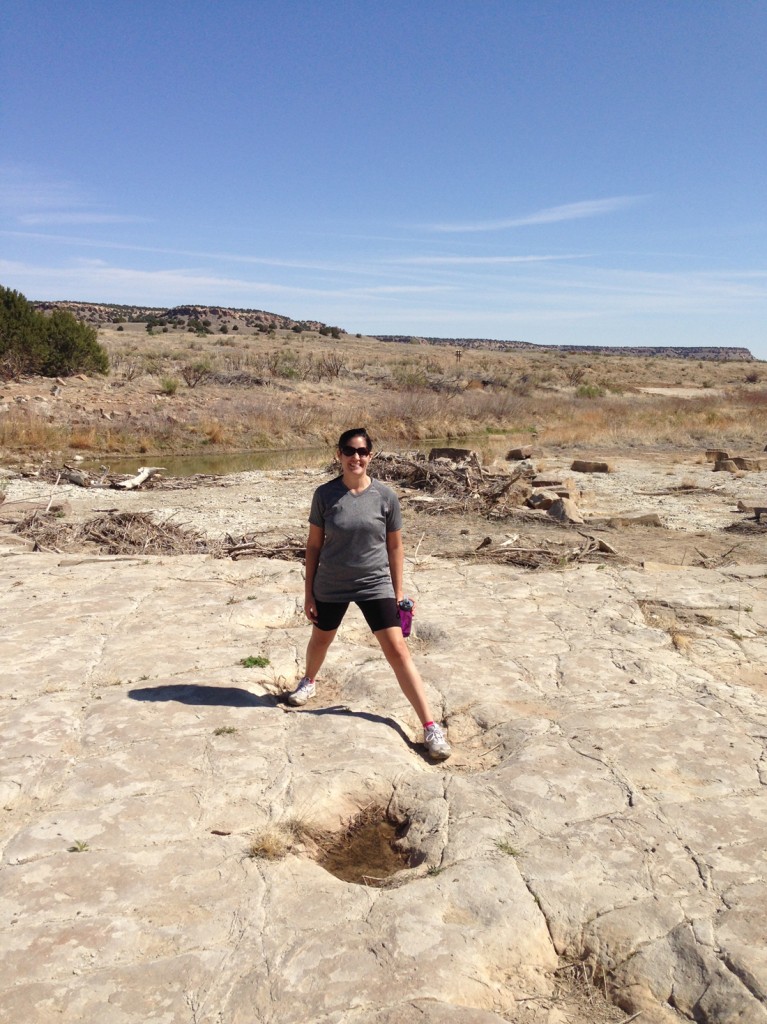 The area is managed by the National Forest Service and there are a ton of informational signs all around.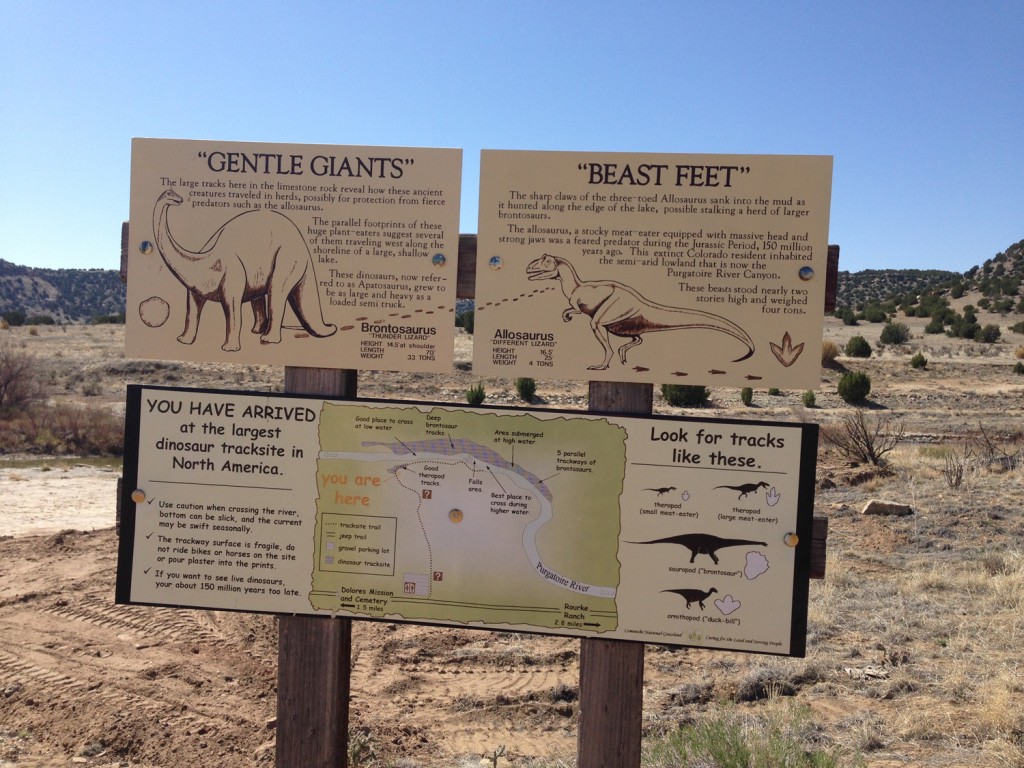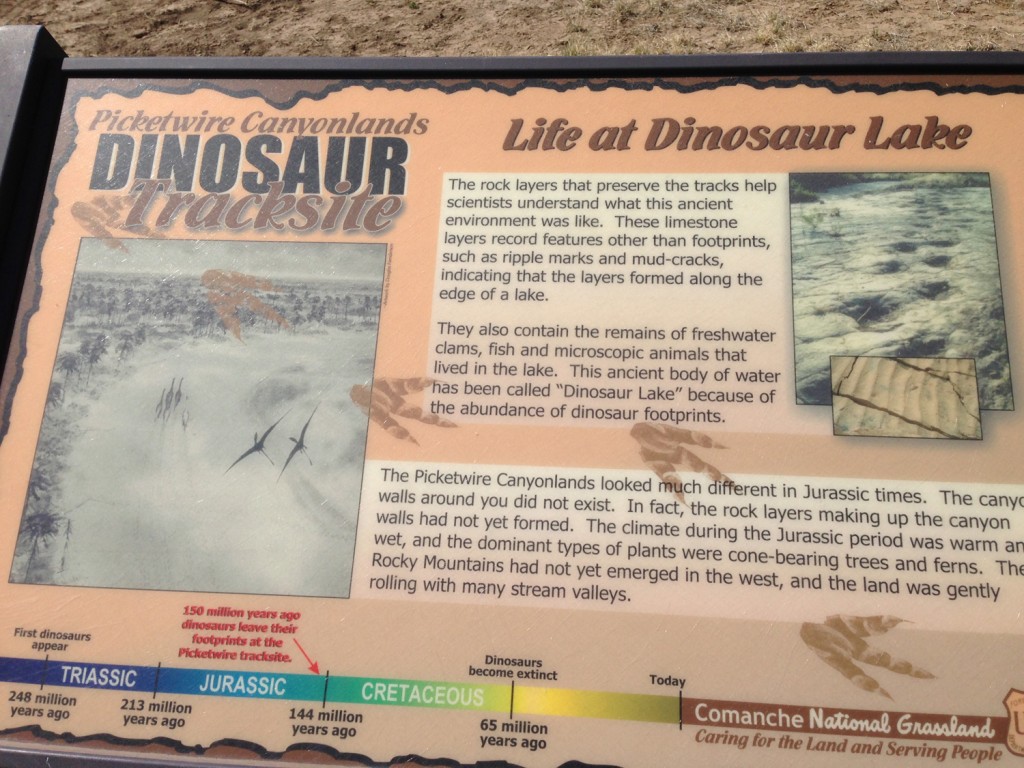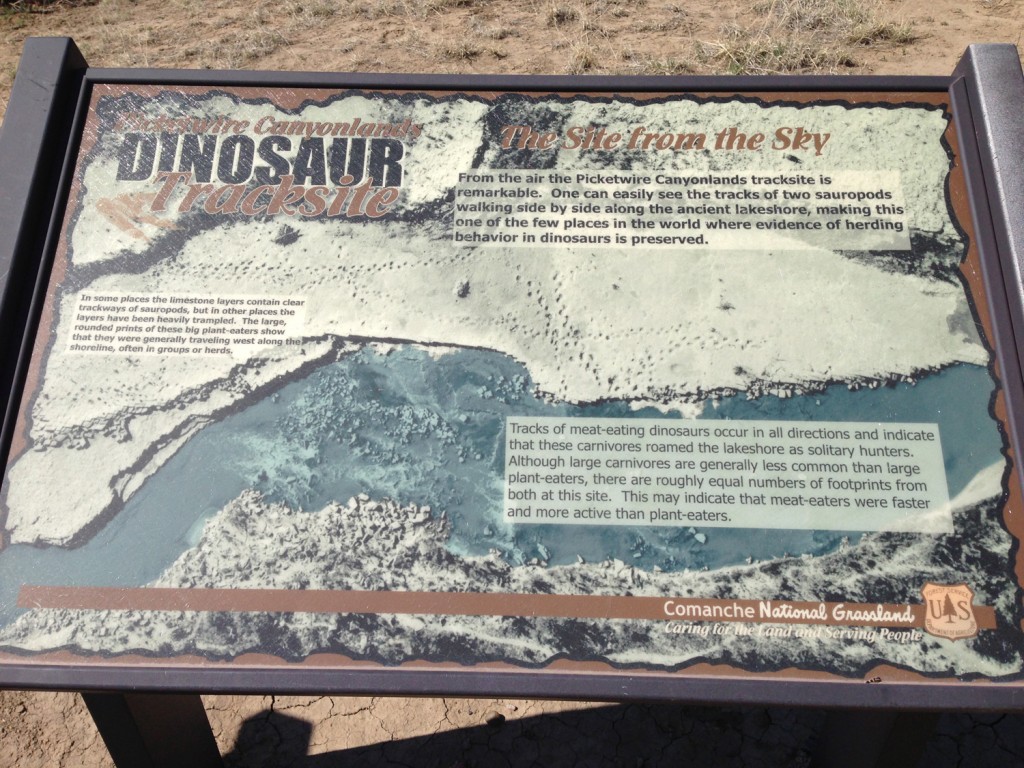 The Bronto tracks we were posing in above were huge, but there were some smaller ones too…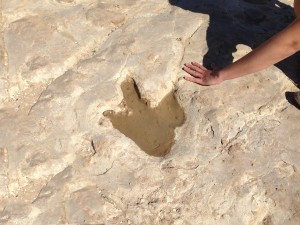 The best part was that because we got an early start we were the only ones on the trail for most of the way. At one point we stopped to look at some pretty cool petroglyphs and another group started to catch up with us, but as soon as I pointed out the carvings to them, they stopped to look and we were able to get away. We were also the only ones at the track site! That was amazing. We had a full half hour to check them out in total silence before we decided to have lunch and head back. While we were eating a couple of the other groups showed up.
Because this is a food blog, I have to show what we had for lunch!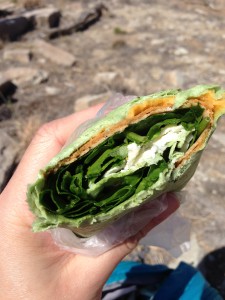 That's sweet potato hummus, tofurky and daiya cheese with spinach wrapped up in a spinach tortilla! Yum!
On the way back we stopped at a really old cemetery, and it was the first time either of us had seen a sign like this…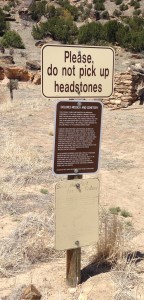 Don't think you can handle Hell Hill™? They have auto tours too!
Finally, here are a couple shots of the petroglyphs: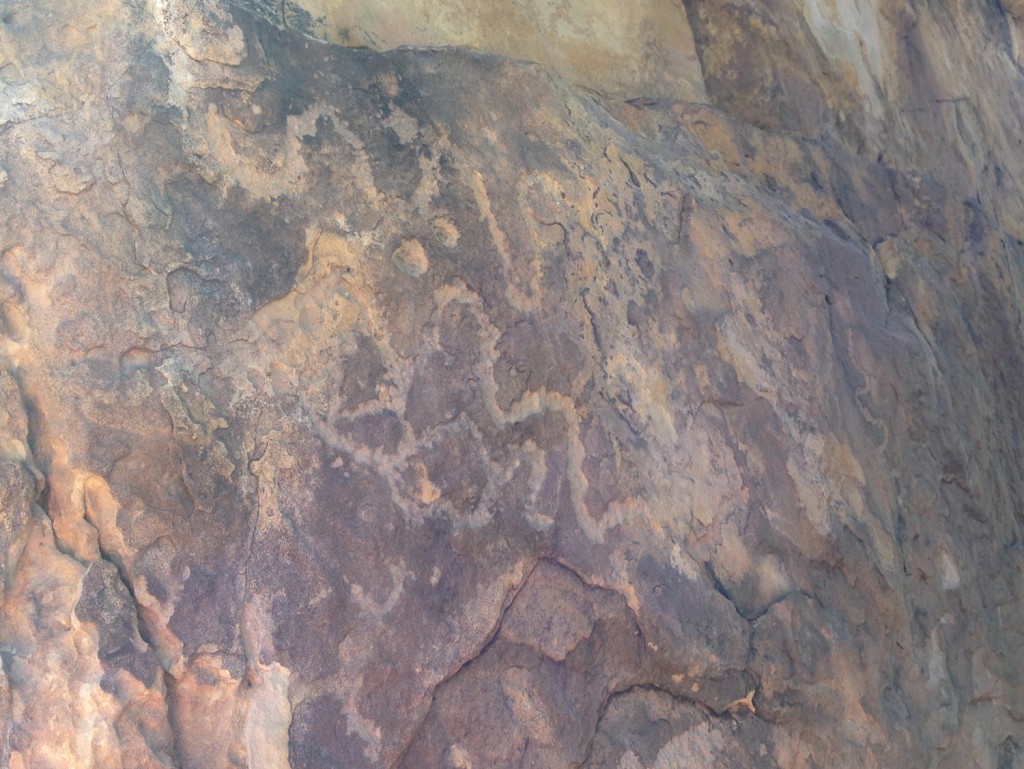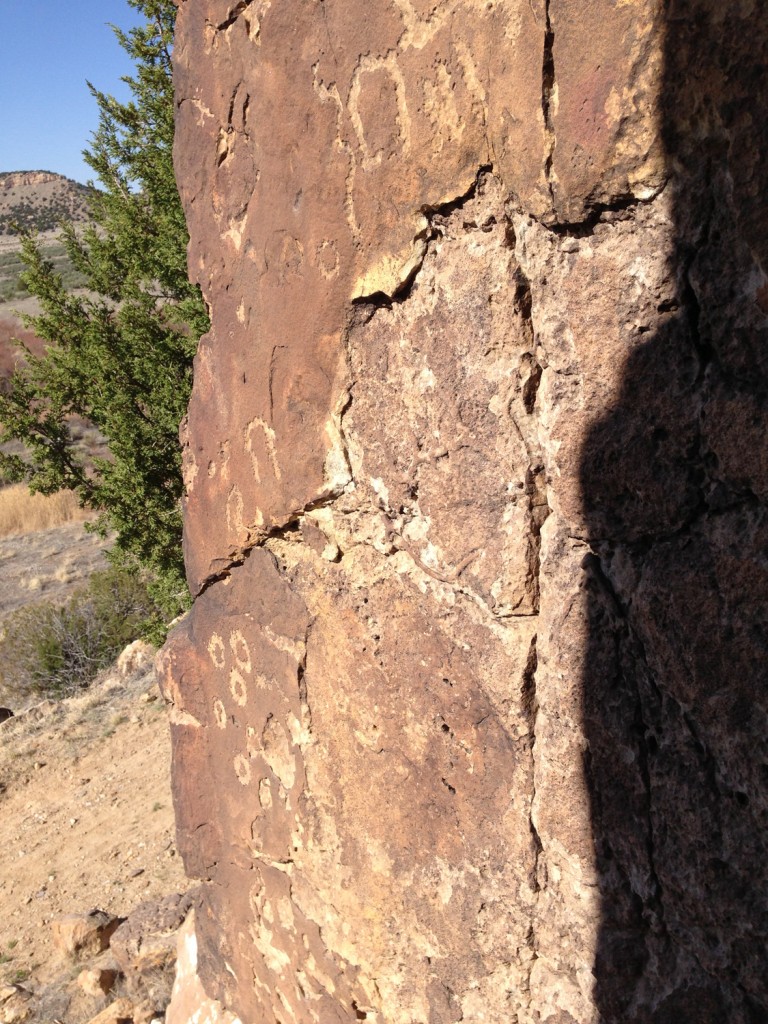 And I promise I'm almost done, but I wanted to share a couple shots taken at the beginning/end, at the top of the canyon: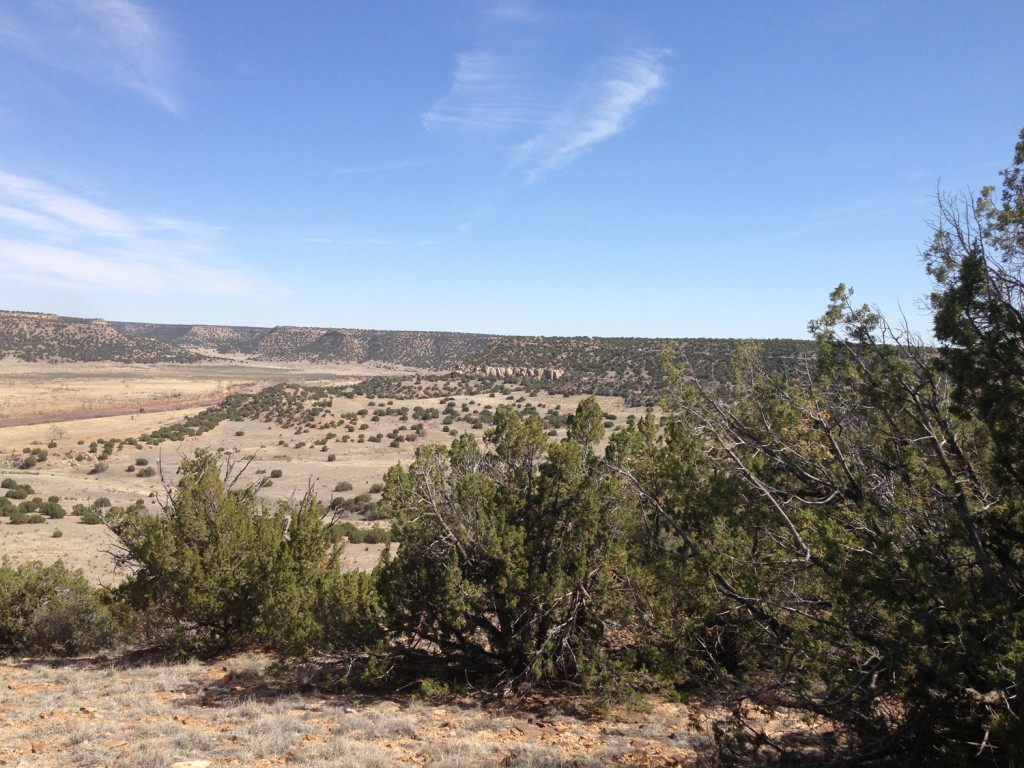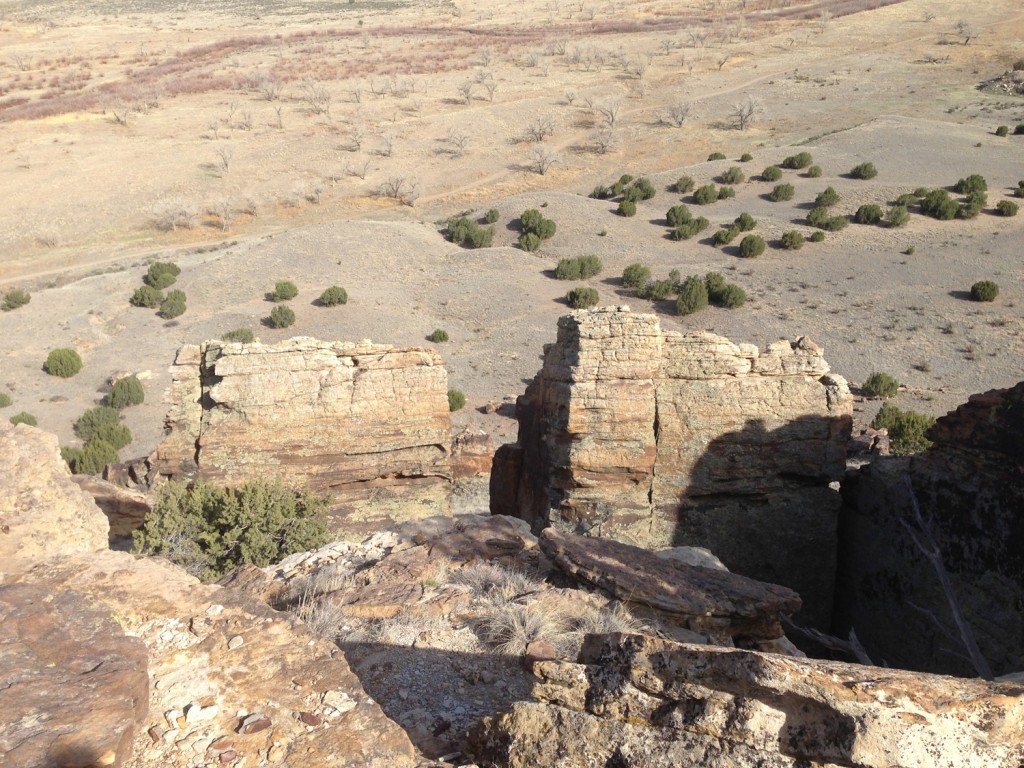 So Beautiful!