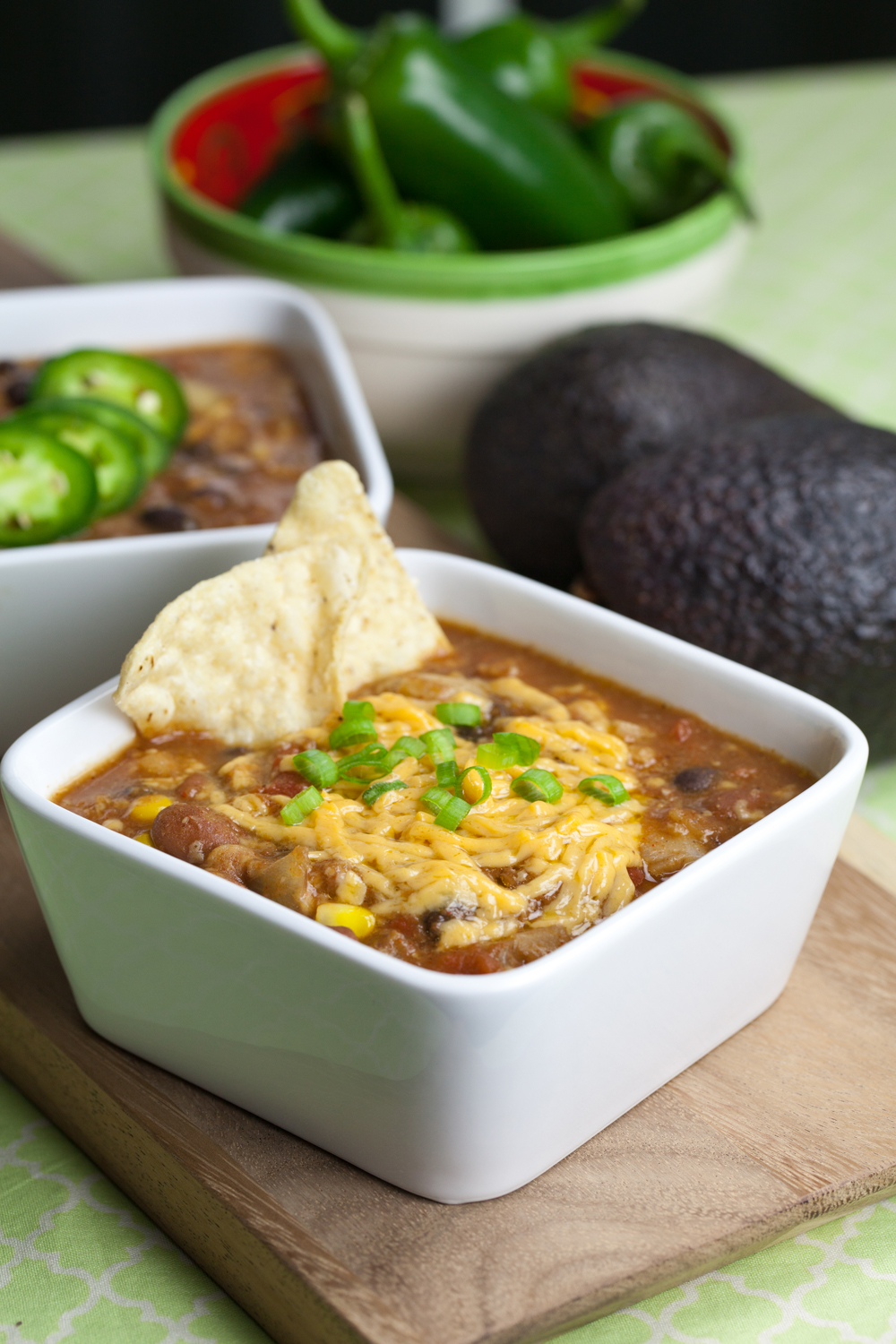 When cold wintry weather calls for a hearty, warming soup, this is the one to reach for! My Vegan Taco Soup combines everything you could need or want: it's healthy (beans and peppers and onions, oh my!), it's easy (you can even make it in the slow cooker if you want), and most of all, it's delicious. And you can make it as decadent as you want! I added some Daiya to mine, but you could also go with avocado or sour cream, or whatever you might usually put on your handheld tacos. How about some jalapenos?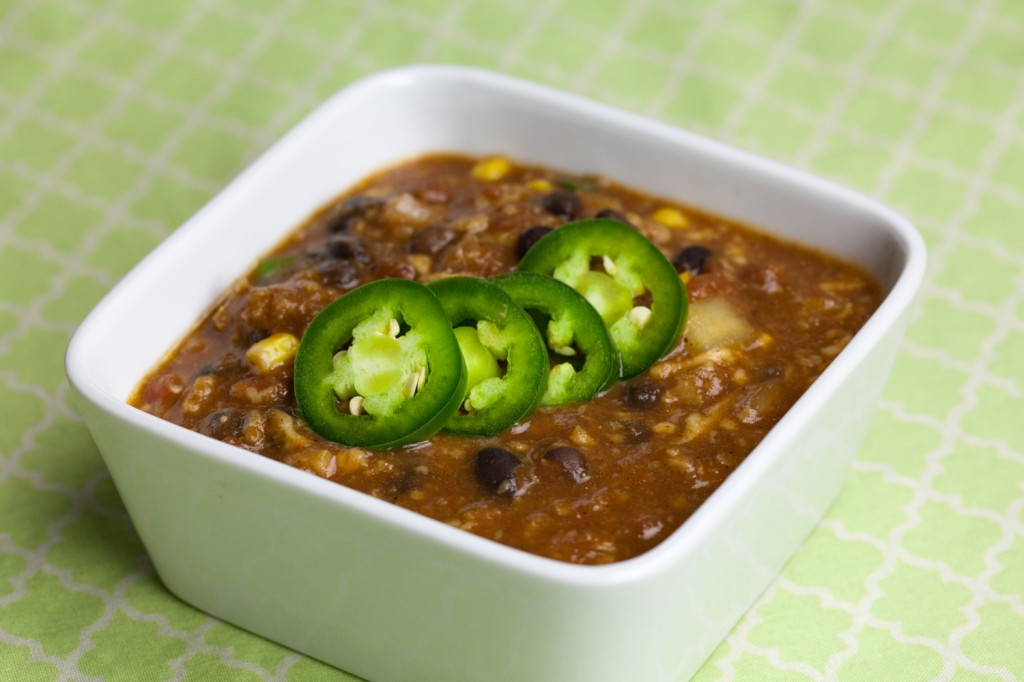 Side note: Did any of you ever watch Trailer Park Boys? I've seen every episode (although not in years) including the movie and all the specials. I even bought the extra special version of the movie that came with its own Conky finger puppet! What does any of this have to do with my soup? I'm physically incapable of pronouncing jalapeno the right way anymore, at least in my head. In my head it always comes out the way Ricky says it, with a hard "j", like "jalopy".
I should maybe be embarrassed to admit all that, but I have a wonky sense of humor and oh lordy does that show make me laugh! Okay, fine, back to this yummy, gooey, spicy soup?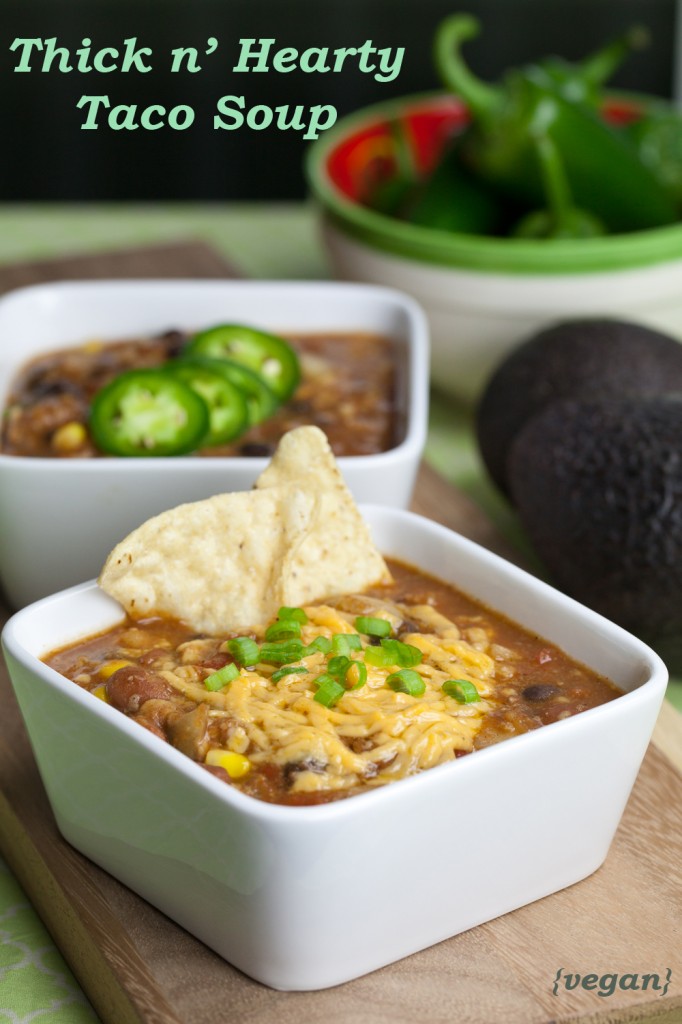 Oh! And check out this beautiful bowl my sweet bestie Jamie brought back from her recent vacay in Old Mexico, it's handpainted and I just love it! All my souvenirs were plates and bowls and all are wonderfully bloggable. Does that girl know me or what?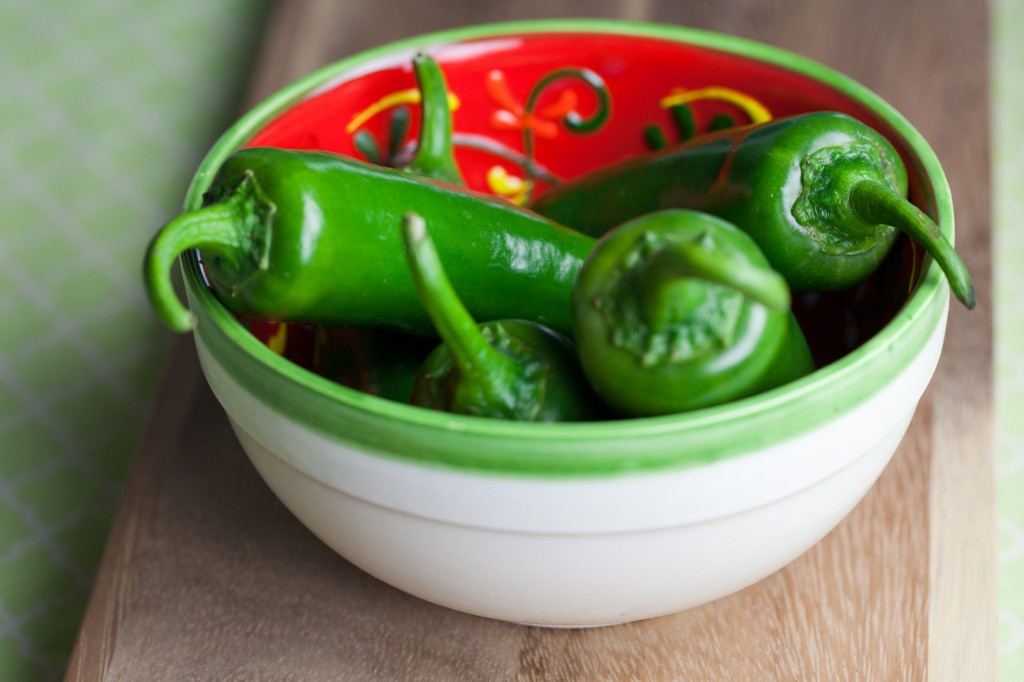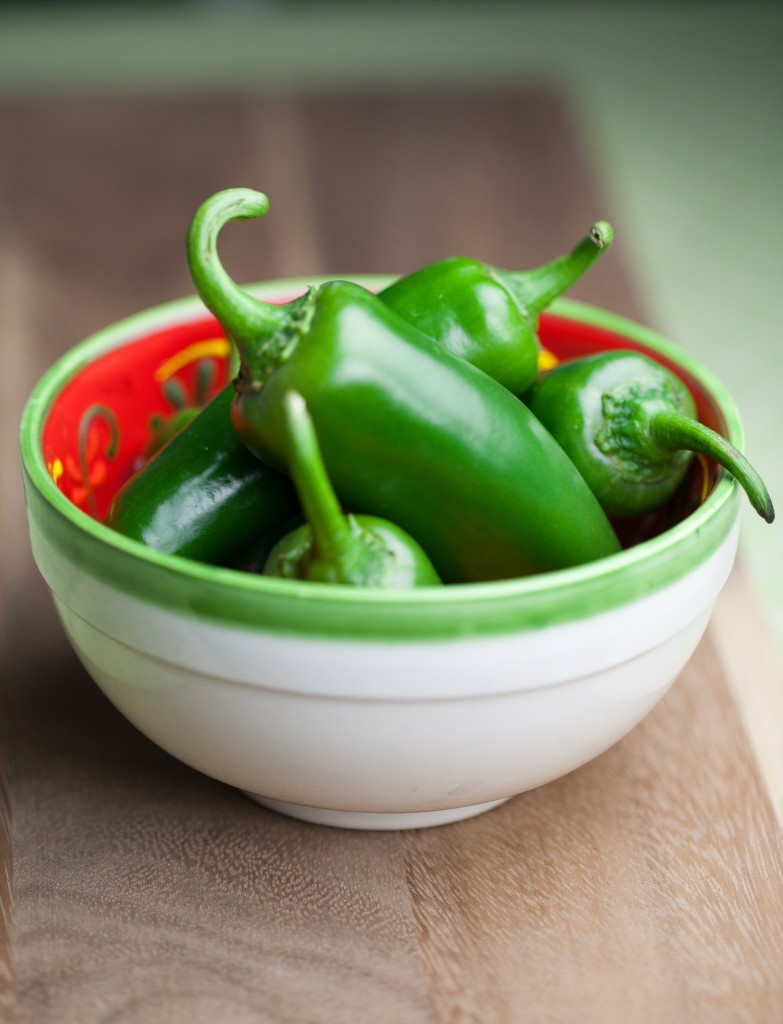 ---
Vegan Taco Soup (makes 4-6 servings)
If you want to make this in a slow cooker, prep the veggies and mix everything together in there and cook on high for about 4 hours. Leave out the final cup of hot water until it's done and you've checked the consistency.
Ingredients:
1 green bell pepper, diced
1 small onion, diced
1 package Gimme Lean hamburger (or your vegan crumble of choice… or just replace with an extra can of beans!)
2 15oz cans diced tomatoes
1 15oz can black beans, rinsed and drained
1 15oz can hot chili beans (don't rinse or drain!)
1 cup sweet corn (frozen or canned)
1 smallish jalapeno, diced (plus more for topping if desired)
1/2 teaspoon garlic powder
1 teaspoon cumin
1/2 teaspoon chili powder
1/2 teaspoon smoked paprika
1/2 teaspoon salt
Vegan cheese shreds (I used Daiya cheddar)
Tortilla chips
Avocado, green onions and/or sour cream for topping
Directions:
Water saute the peppers and onions for 2-3 minutes in a large stock or soup pot, then crumble in the Gimme Lean. Use a wooden spoon to break it down into little bits. Increase heat and stir in the tomatoes, beans, corn, jalapenos, seasoning and 2 cups of water. Simmer covered for 30 minutes, stirring occasionally. You can let it simmer for longer if you want to, you'll just need to add a bit more water.
When you're ready to serve, you might want to stir in an additional cup of hot water. It just depends on the consistency you're going for. If you're using cheese, sprinkle it over the top now, and give it another minute or two (covered) to let it melt.
To plate, line the bottom of your bowls with chips, and cover with the soup. Top with avocado, sour cream or green onions… all work perfectly!
Enjoy!