Going just by Happy Cow, a person could be forgiven for thinking Castle Rock is a vegan wasteland. Seriously… they list one restaurant and two grocery stores, and that's it. The next closest listings are in Parker and Lone Tree! Even a general Google search doesn't turn up much. So, based on that… how much would it surprise you to learn that there's a restaurant in Downtown Castle Rock that offers (wait for it… wait for it…) a special vegan menu!?
Well it's true! Siena at the Courtyard offers two separate menus at dinner, one of which is entirely vegan! They have pizzas (greek and thai, both cheeseless), pastas and a quinoa dish. They also have a vegan sorbet for dessert. And while there's no actual vegan menu at lunch, they do have plenty of dishes that are easily veganized. For some reason there's no mention of the vegan menu on their website, but I promise it exists!
I recently spent a sunny Saturday afternoon lunching on their beautiful patio (dog friendly!) where I enjoyed a Greek Pizza (hold the cheese), and the Pear and Arugala Salad, a delicious concoction of lettuce, fresh berries, toasted crostini and spiced almonds tossed with a vanilla pear viniagrette (hold the brie!). Oh, and some wine too…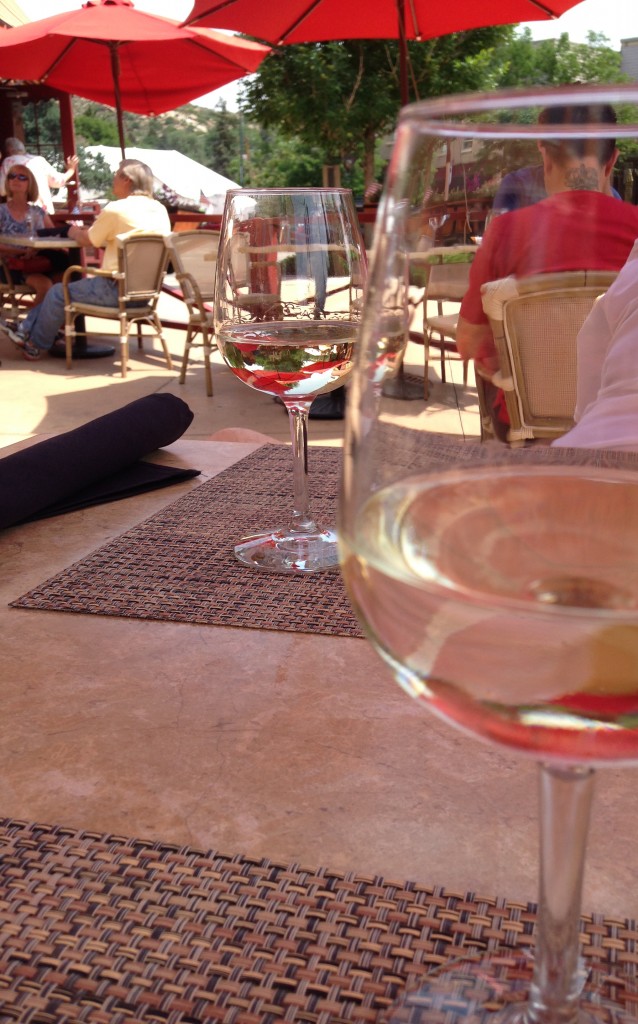 The salad was amazing, the berries were perfectly ripe: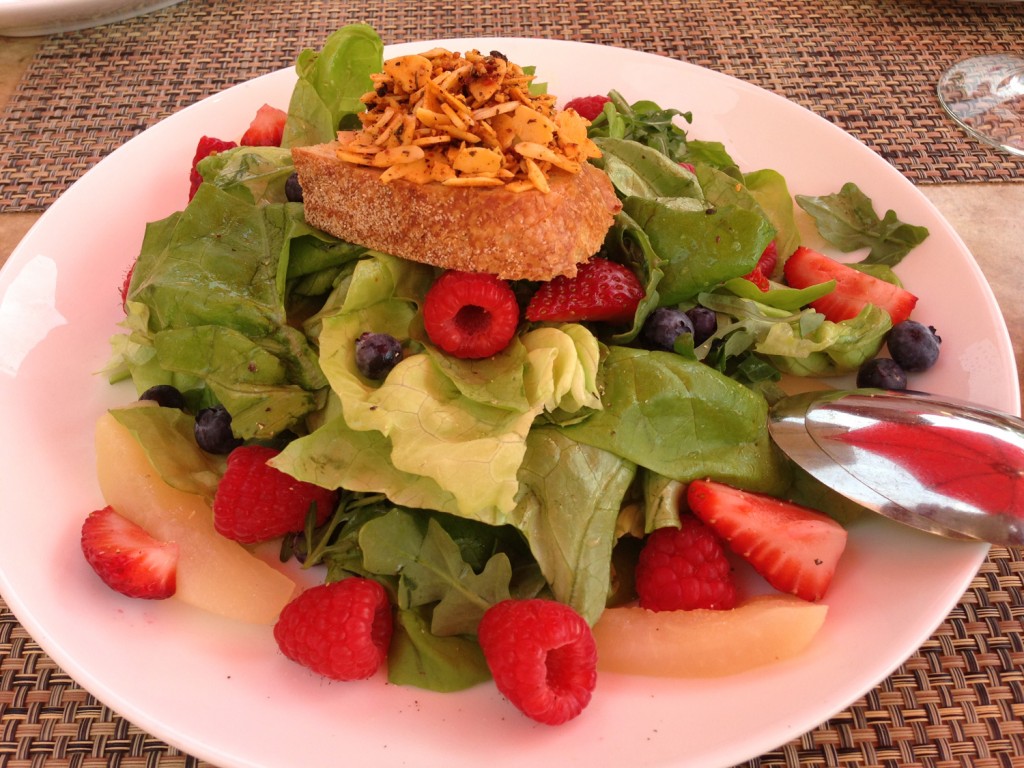 The pizza was great too, covered with grilled zucchini, roasted red peppers, sundried tomatoes, olives and fresh rosemary: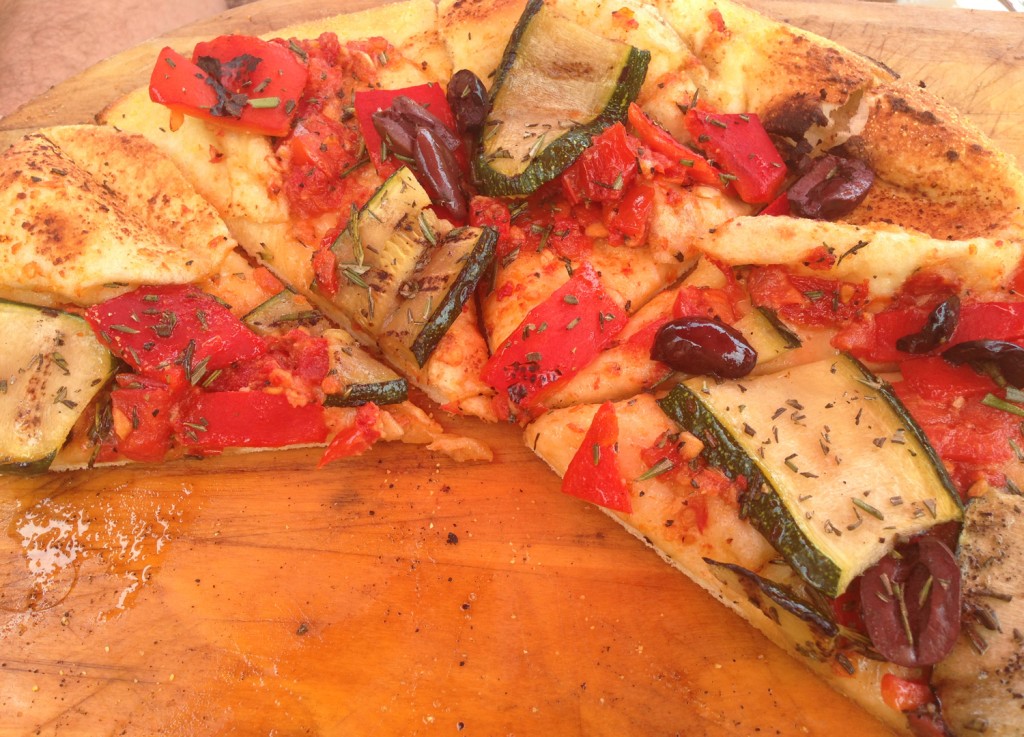 They also have a grilled rosemary bruschetta that's great, but keep in mind that they bring you tons of bread while you're waiting for your meal, so you don't necessarily need to order a bread-based appetizer.  Even without it, I still stuffed mah face…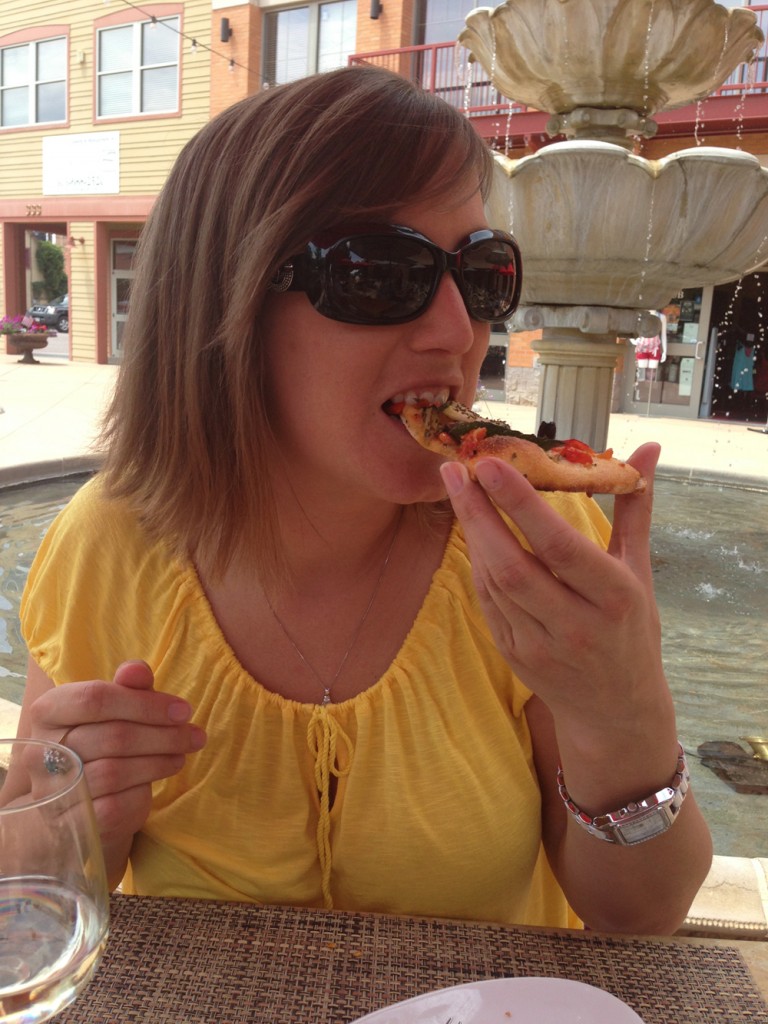 So please keep this spot in mind if you find yourself in Castle Rock! It'll never be listed on Happy Cow because they do serve that extra sad meat dish that starts with a "v", but I don't believe you should let that stop you from ordering off their delicious vegan menu!
Want more Denver-area restaurant reviews? Check out my Mile High Vegan Eats page!