Yes, the name is a mouthful, but what better kind of mouthful than a stuffed mushroom? Especially when the stuffing is this tasty!?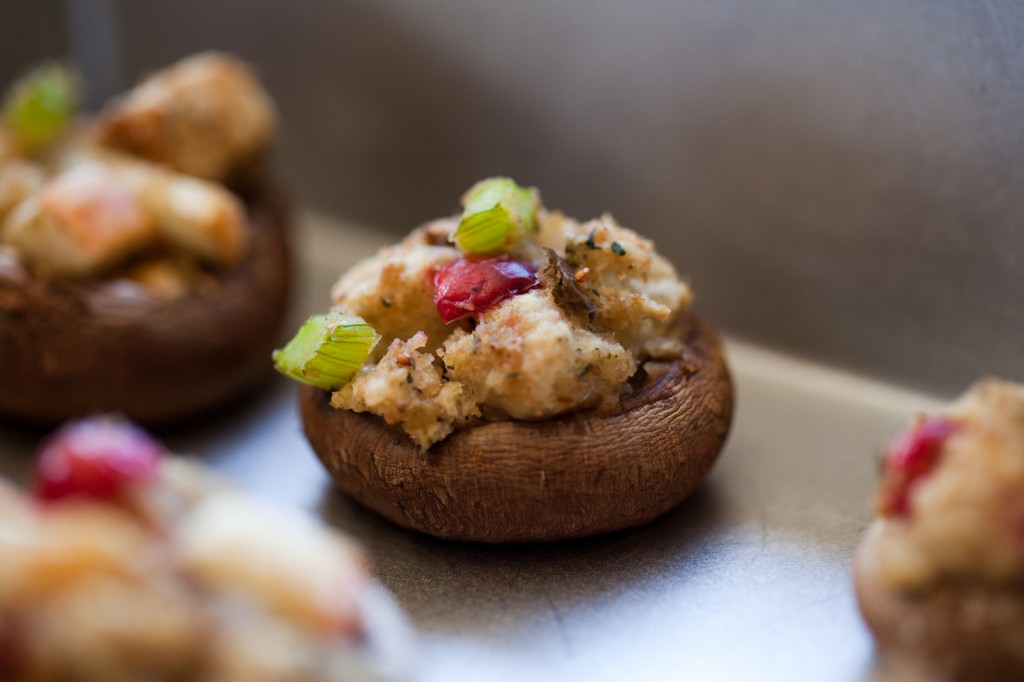 These baby bellas are full of New England-Style Stuffing, which means there's lots of cranberries, chopped apples and nuts in there along with celery and the usual "stuffing spices". It's my very favorite type of stuffing and I make it every year for ThanksLiving (and a couple other occasions as well).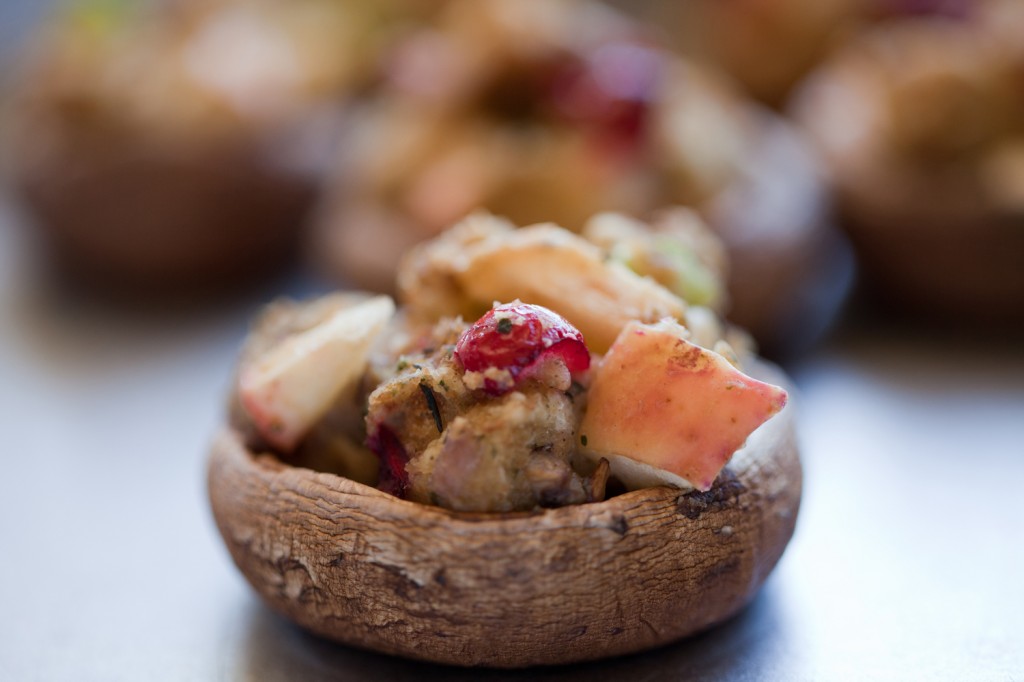 I've shared a couple other stuffed mushroom recipes over the years (Bacon and Cream Cheese and a Butternut-Sausage that works just as well with phyllo cups) but this one right here is my favorite. I can't get enough of this stuffing, and the baby bellas hold so much more than a white button mushroom would.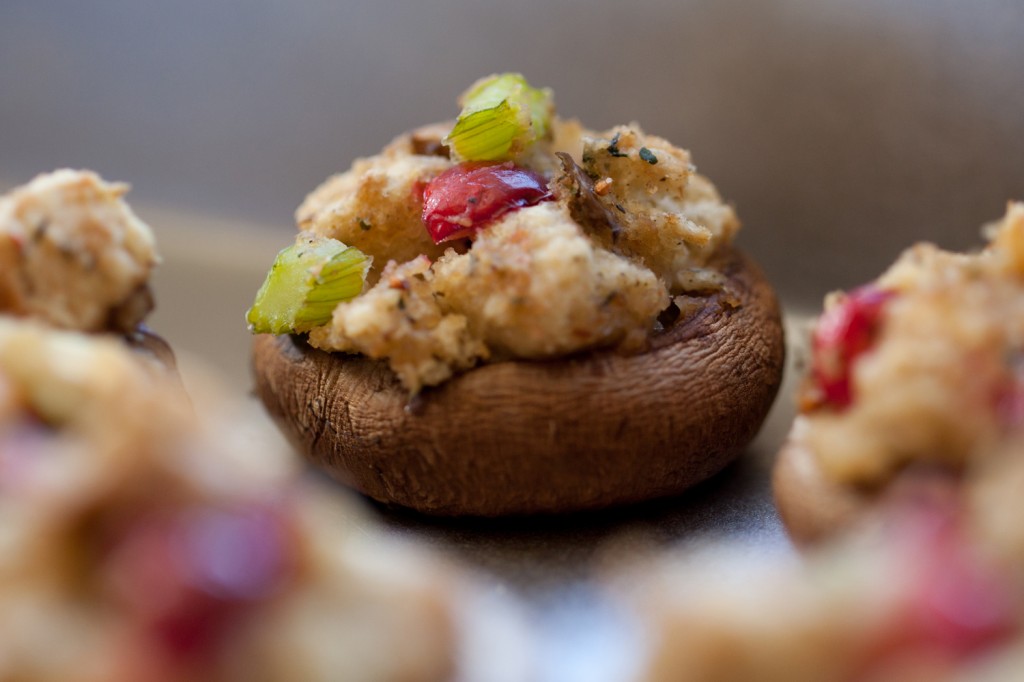 I just love including the fresh cranberries, the bright tartness of them keeps these appetizers from feeling too heavy.
---
New England-Style Stuffing Stuffed Mushrooms (makes 15-18 "baby bellas")

I used baby bellas which are smaller than baby portabellos, but larger than white button mushrooms.
Ingredients:
1 Tablespoon vegan butter
1/2 cup celery, sliced in half lengthwise, then sliced fairly thinly
1/3 cup finely chopped (but not quite diced) onion (I used sweet)
1 small apple, finely chopped
8 baby bella stems, diced
1 teaspoon dried parsely
1/2 teaspoon dried sage
a couple dashes of dried thyme
1/2 cup veggie broth
1.25 cups dried bread crumbs
1/8 cup fresh cranberries, chopped (or more, if you'd like!)
S&P
1/4 cup chopped walnuts, if desired
15-18 baby bellas, cleaned
Directions:
Saute the onions, celery and chopped stems in the butter (and a couple Tablespoons of water, as needed) until soft. Add the chopped apple and cook 2 more minutes. Reduce heat to low, then stir in the seasonings, broth, bread crumbs and cranberries. Cover and let simmer (on low!) for 7-8 minutes. Fluff with a fork, taste, and add the nuts and S&P as needed.
Stuff the mushrooms and bake on a cookie sheet at 350 degrees for 16-18 minutes. Keep an eye on them! You'll know they're done with the mushrooms start to get soft.
Enjoy!