Food For Life makes some really great products: Breads, cereals, even vegan meats! If you're gluten-free, chances are you've tried their products. Even if you're not GF, you probably have. I happen to love me some gluten, but I buy their Ezekial 4:9 bread on a regular basis.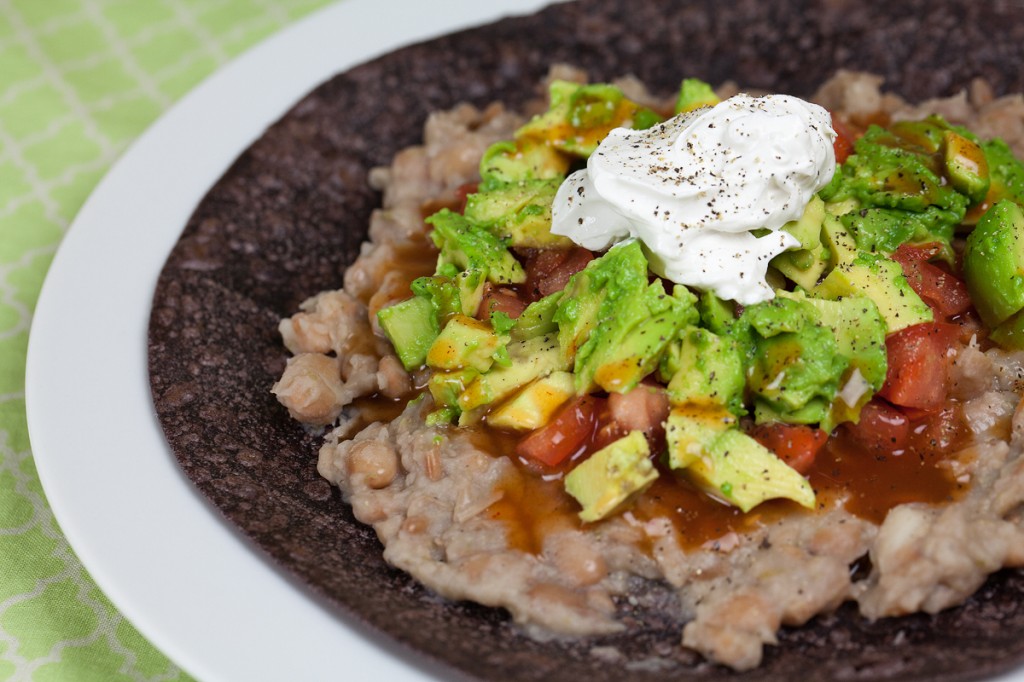 They recently sent me a couple packages of their Black Rice Tortillas to try. They're a beautiful dark purple, and hearty and chewy like GF tortillas are. Because they're GF they are more dry than the traditional flour version, but still very tasty. I didn't put mine in the fridge right away like I was supposed to, and they got even drier, so I decided to skip trying to roll them (although if you put them in the microwave they do soften right up).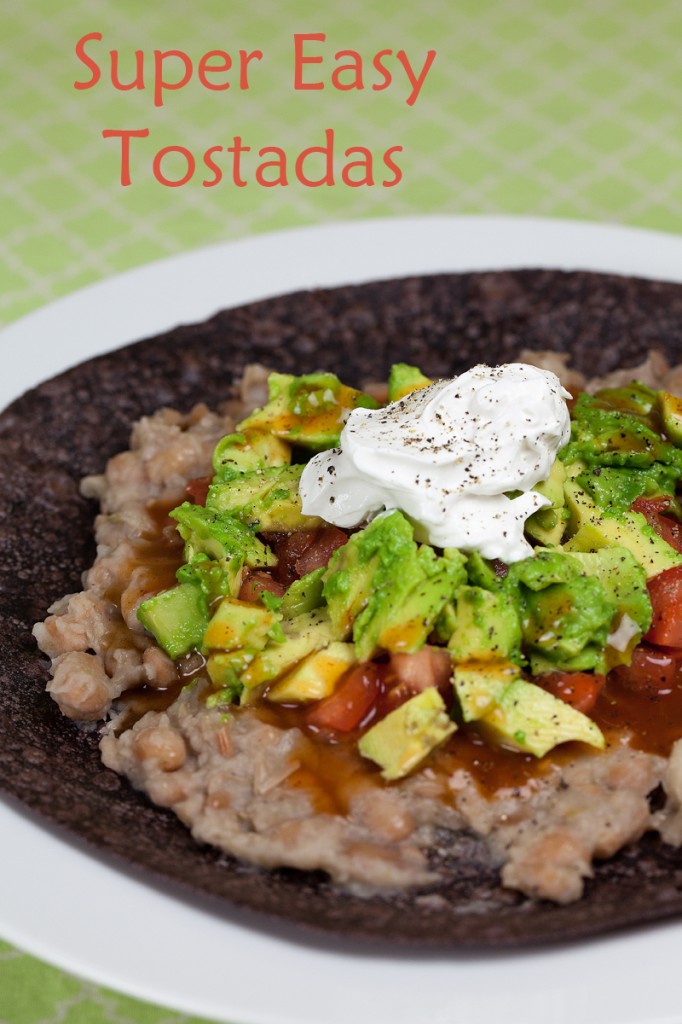 I went for a super-easy-cheater-tostada instead! I simply heated a tortilla and covered with with vegetarian refried beans (I used the recipe from JL's upcoming pressure cooker cookbook!), chopped tomatoes, enchilada sauce, vegan sour cream and smashed avocados. I said "easy", didn't I?
---
The Giveaway
One lucky reader will receive two free packages of Exotic Black Rice Tortillas from Food For Life.
This contest is open until Midnight (mountain time), Sunday March 23rd. The winner will be chosen randomly and announced the following day. Enter below.
Contest is limited to US only. Good luck!!