Today is the first day of spring, and given the winter most of the US has just had, you're probably as ready for it as I am. In honor of the vernal equinox, I give you Five Vegan Dishes that are Perfect for Spring!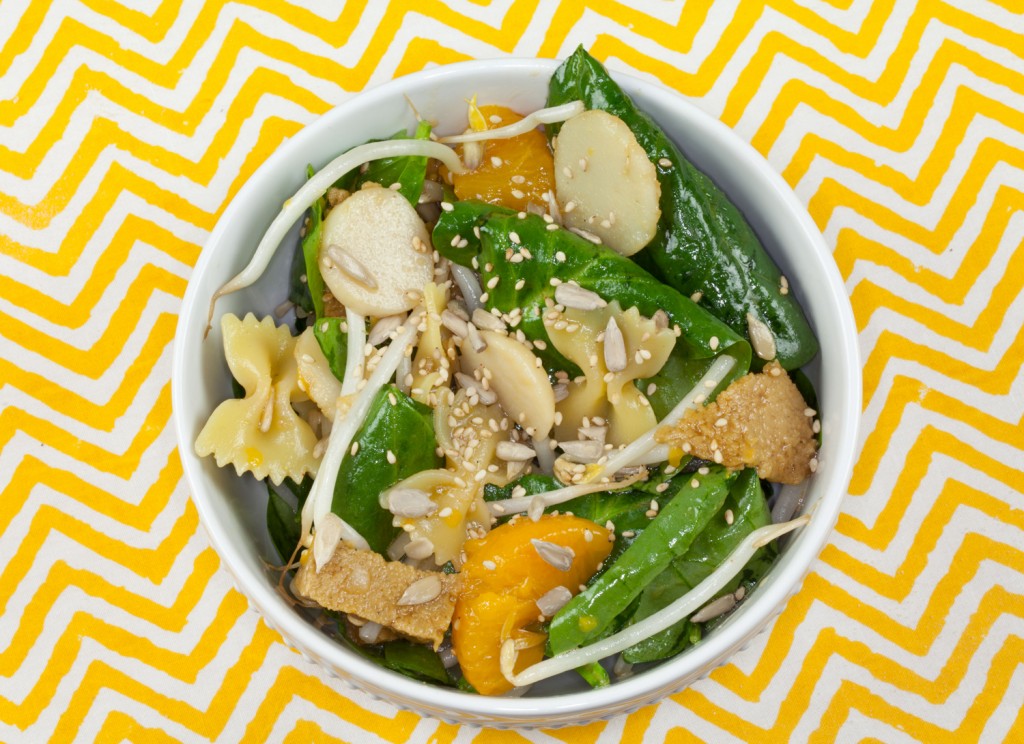 Asian Spinach Salad: If that picture alone doesn't get you ready for warmer weather, then think about this: Crisp water chestnuts, sweet mandarin oranges, and crunchy bean sprouts. Added bonus? It's fairly quick to make. Get outside for a walk after work, and you'll still have time to throw this together for dinner!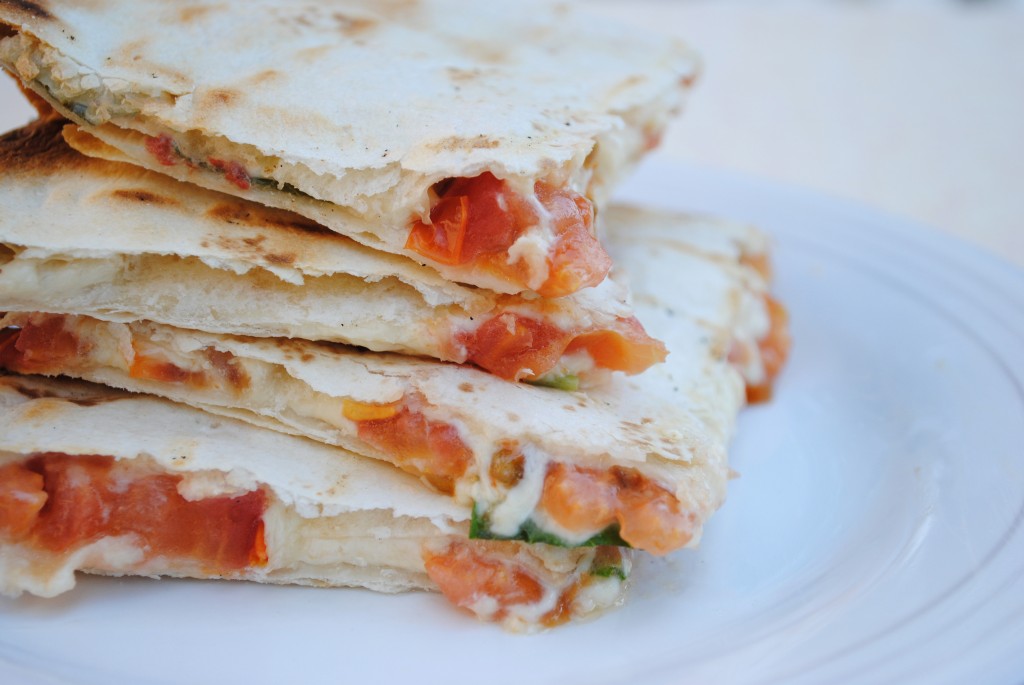 Caprese Quesadillas: Even if it's still too cold where you are to fire up the grill, you can prepare these on the stove top and enjoy that light, sweet combination of tomatoes and basil. And cheese. Did I mention there's cheese in there? Cheese.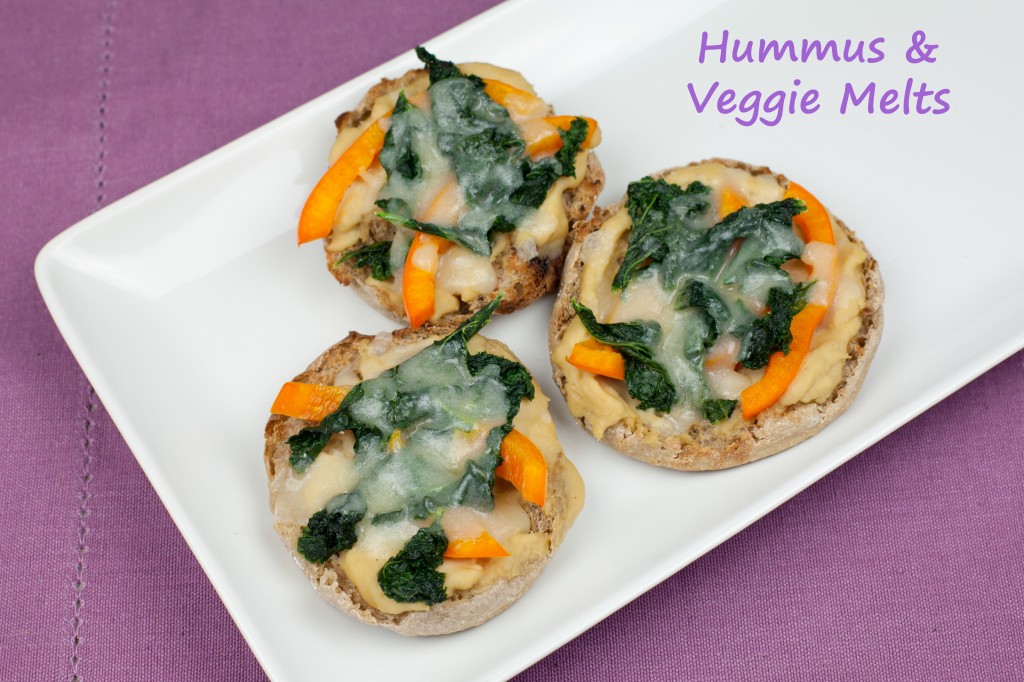 Hummus n' Veggie Melts: Some of us <looks in mirror, sticks out tongue> spent the winter enjoying our favorite comfort foods. There's nothing wrong with that, but with warmer weather comes the desire to lighten it up a little bit. These melts are light, healthy and delicious. And easy, so easy!
Buffalo Tofu Spring Rolls: No, these didn't make the list just because they have spring in their name! These rolls embody everything that spring cooking stands for – They're light, they're fun, and if the weather is cooperating, you can cook them outside!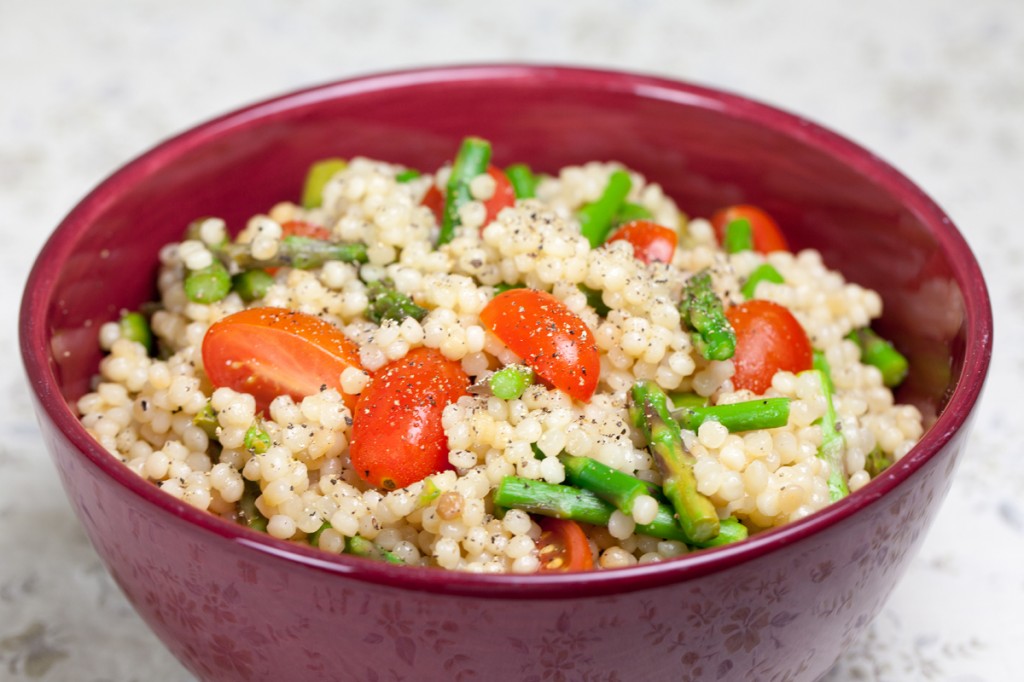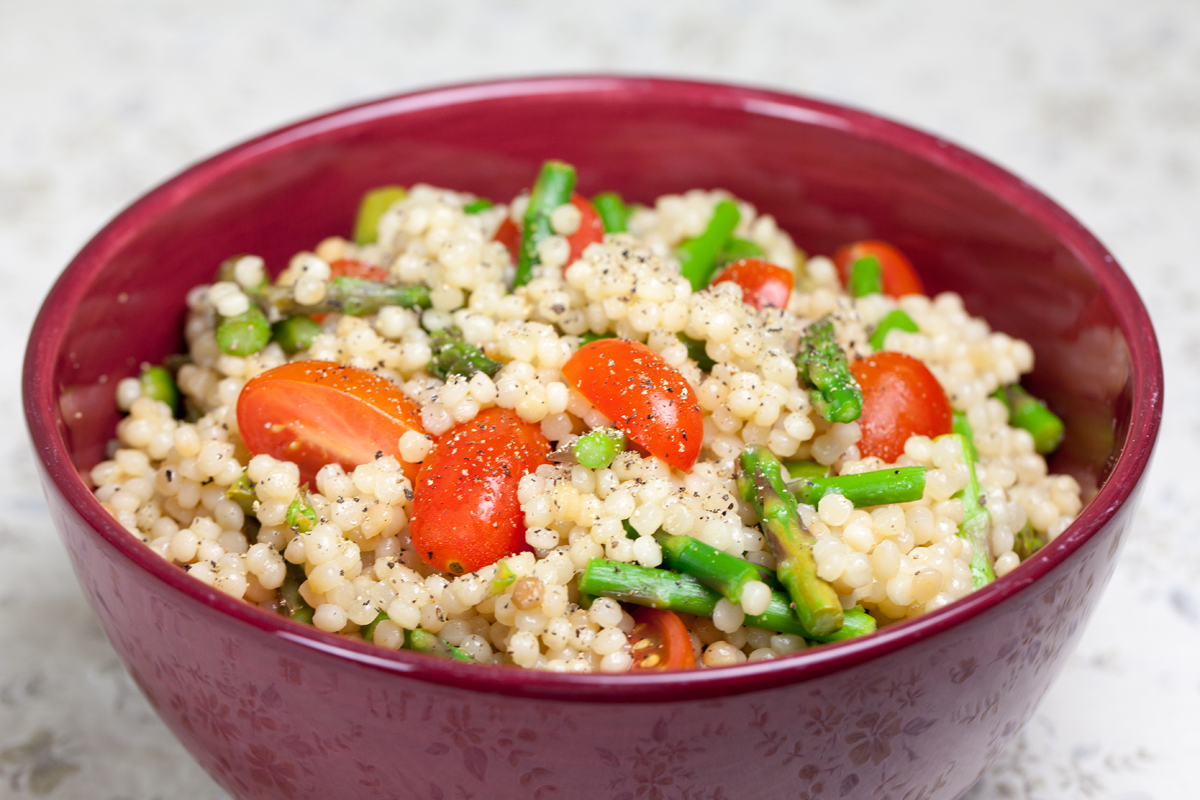 Lemony Couscous & Asparagus Salad: I know I just posted this dish a couple weeks ago, but its perfect for this round-up! Asparagus and sweet cherry tomatoes are what spring is all about. This makes a lovely side dish, and the leftovers are perfect for lunch the next day!