Do you love Pho? Are you a Pho-natic?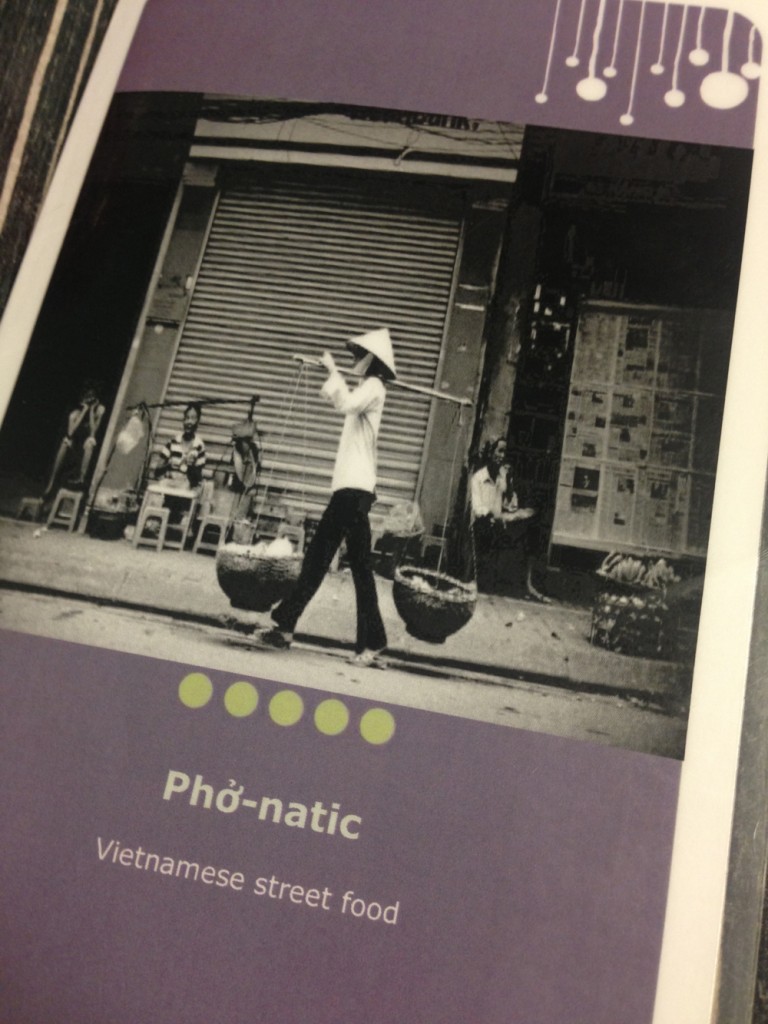 I am. I can't get enough. When we were in Vietnam earlier this year I ate pho (or some variation of noodle soup) every day. Sometimes more than once a day. Now that I'm back in Denver I still want to eat it (although, a little less often), so I'm lucky to work so close to Phonatic. It's considered by many to be the best pho in Denver. And I'm talking the best pho overall, not just the best vegetarian pho, so if you have meat-eating buddies who are down to slurp some soup, you should absolutely take them here.
What do I order? If I'm extra hungry, I start with the spring rolls: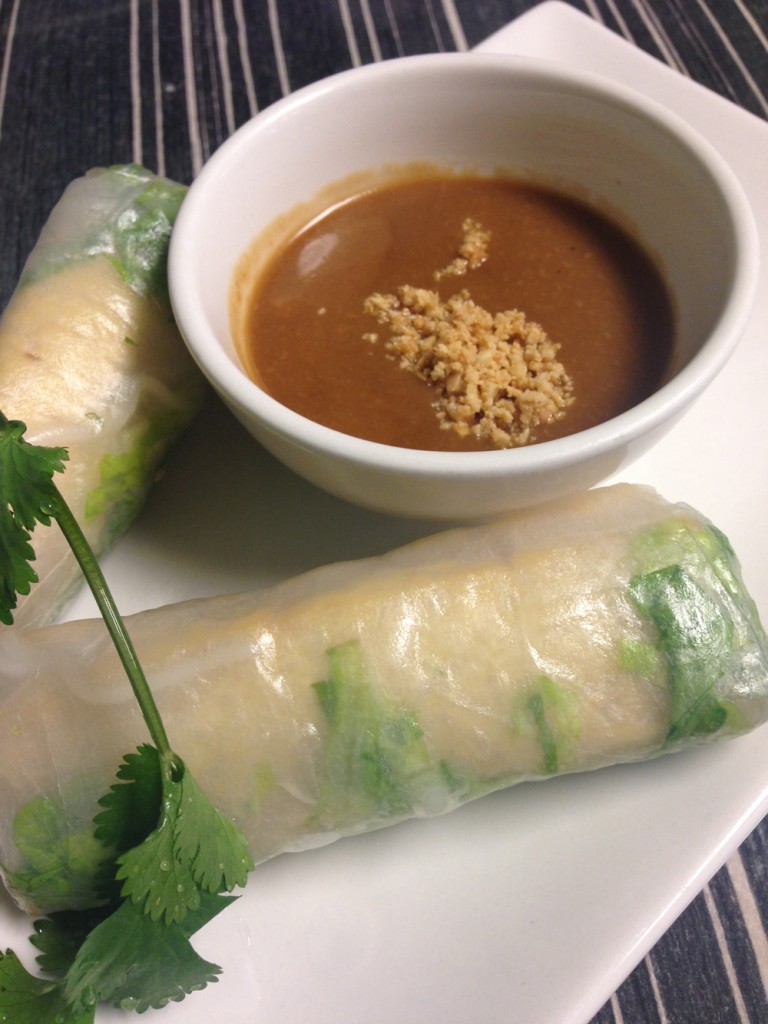 Tofu, mint, basil… pretty standard Vietnamese spring rolls. Very tasty, but also very large. Even eating one could ruin your appetite!
My #1 dish here is the pho, obvs.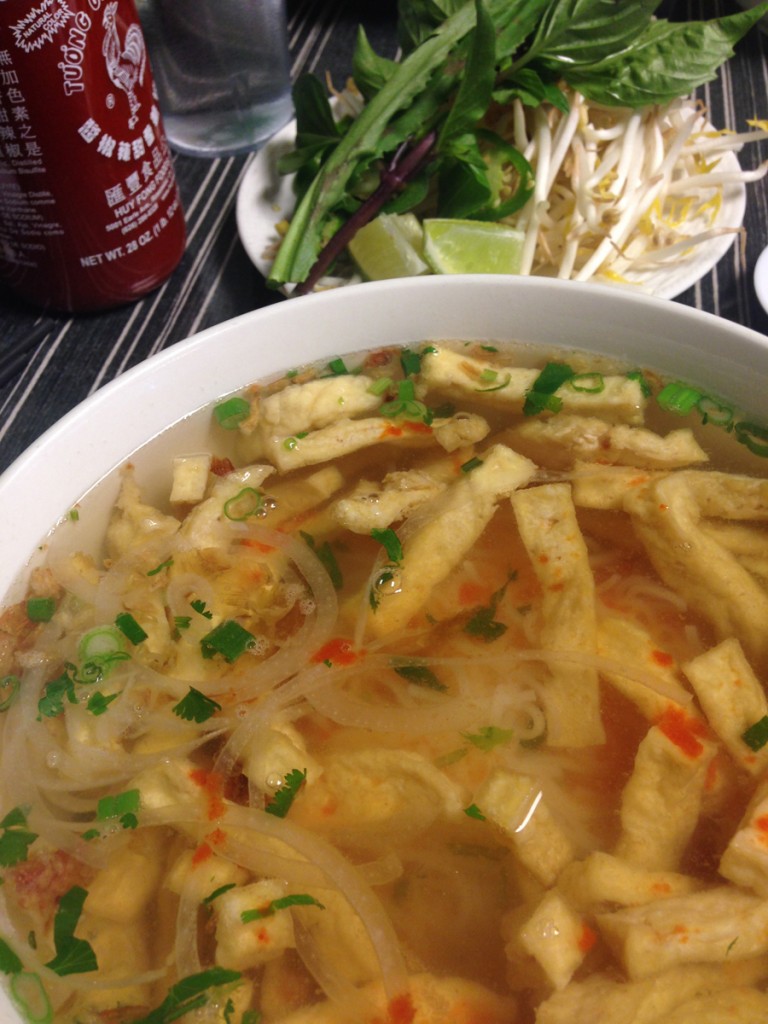 This is just a medium, and it's enormous. I take the leftovers back to the office and reheat them for breakfast the next morning. No shame in my game! The tofu pho comes with vegetarian broth (although I always like to ask specifically for the veg broth because I'm kind of a nervous nellie. If you know me in IRL this doesn't surprise you. I've been accused of channeling Meg Ryan in When Harry Met Sally when I order a meal…)
The tofu is springy and the broth is flavorful. I like to spice mine up with a bit of Sriracha (but not too much!), and I swear I could eat that thai basil straight!
Once in a while I'll switch it up and order the Noodle Bowl. The tofu in there is insanely delicious, and there are tons of veggies in there: cucumbers, daikon and carrots to name a few.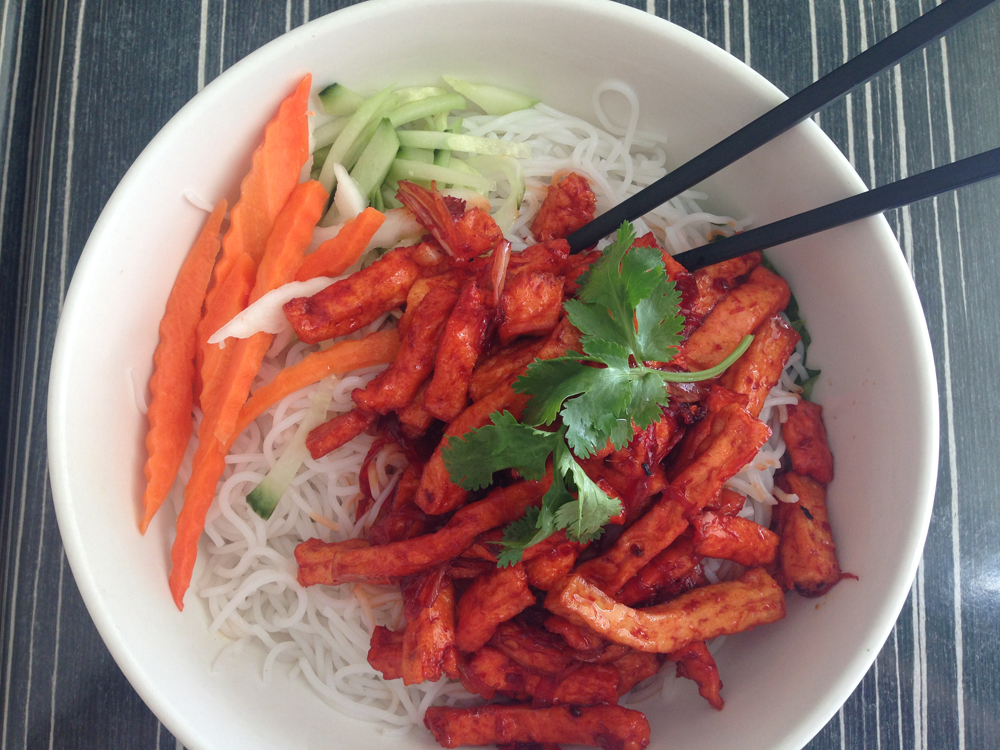 There's also a tofu rice bowl you can get, where the tofu is the same as the noodle bowl, but I haven't tried that one yet.
Want more Denver-area restaurant reviews? Check out my Mile High Vegan Eats page!