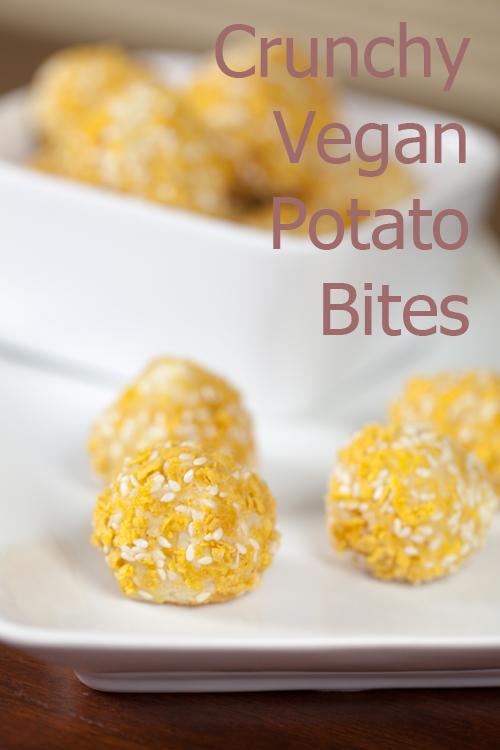 Would you believe me if I told you I actually made these five months ago, and am just now getting around to sharing them? It's true. I brought these to Jamie's house for ThanksLiving last year. Shame on me for not sharing them with you guys sooner!
Speaking of things I want to share with you, I got a new tattoo on Saturday! Then, on Sunday I took it for a hike…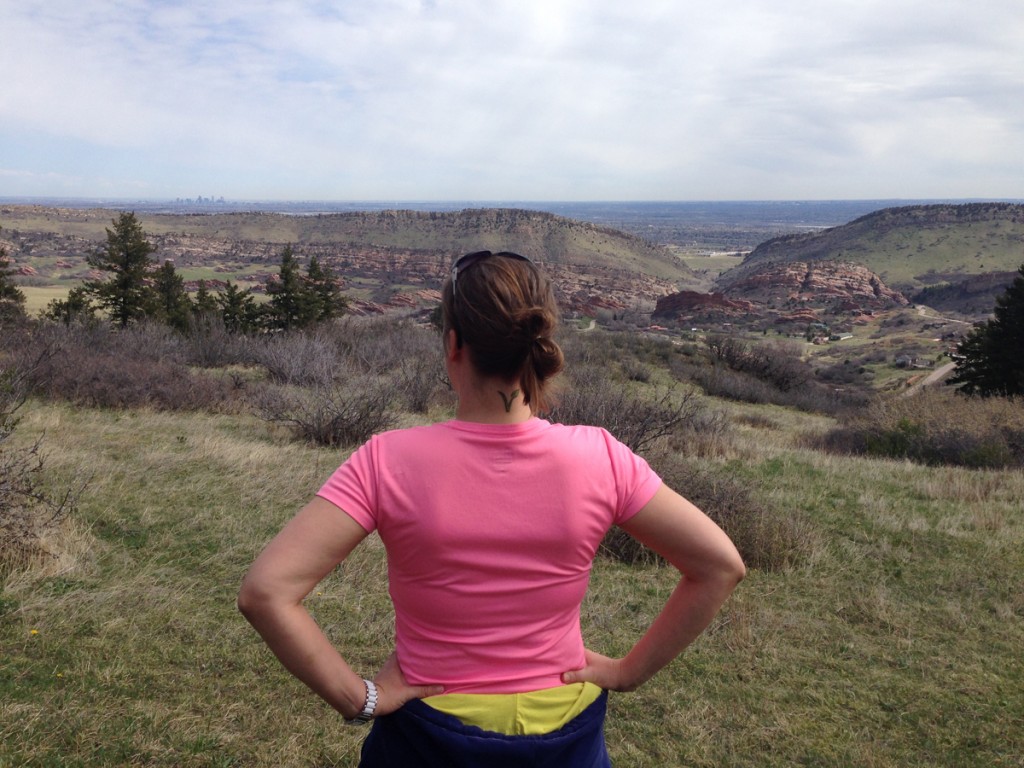 Do you see those teeny-tiny houses way down at the bottom right? That's where we started. And this shot was taken only like halfway up the mountain.
So, what I'm saying in this: Not only do I have a neck tattoo, I also climb mountains. I am the most badass person you know! 🙂
Here's the close-up of my new ink I shared on Instagram on Saturday, when it was brand new…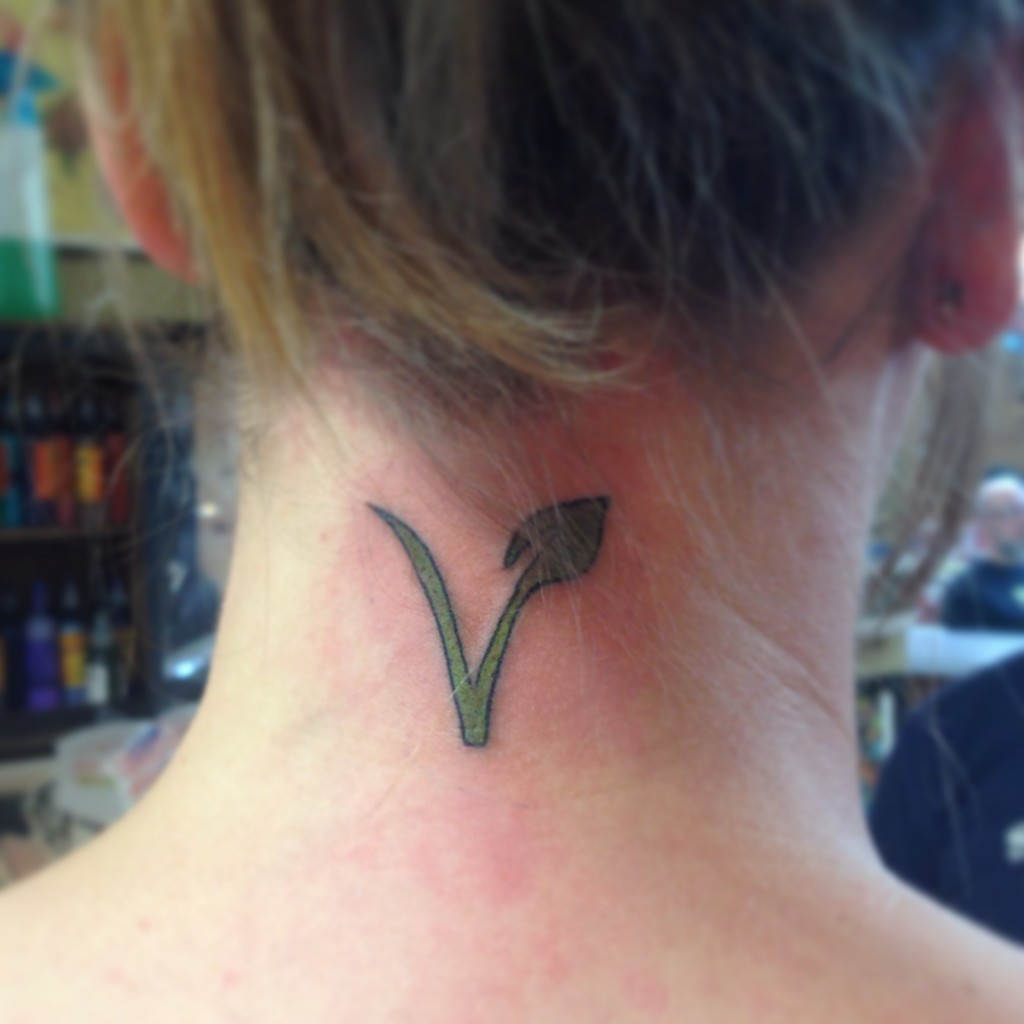 And just one more, an action shot!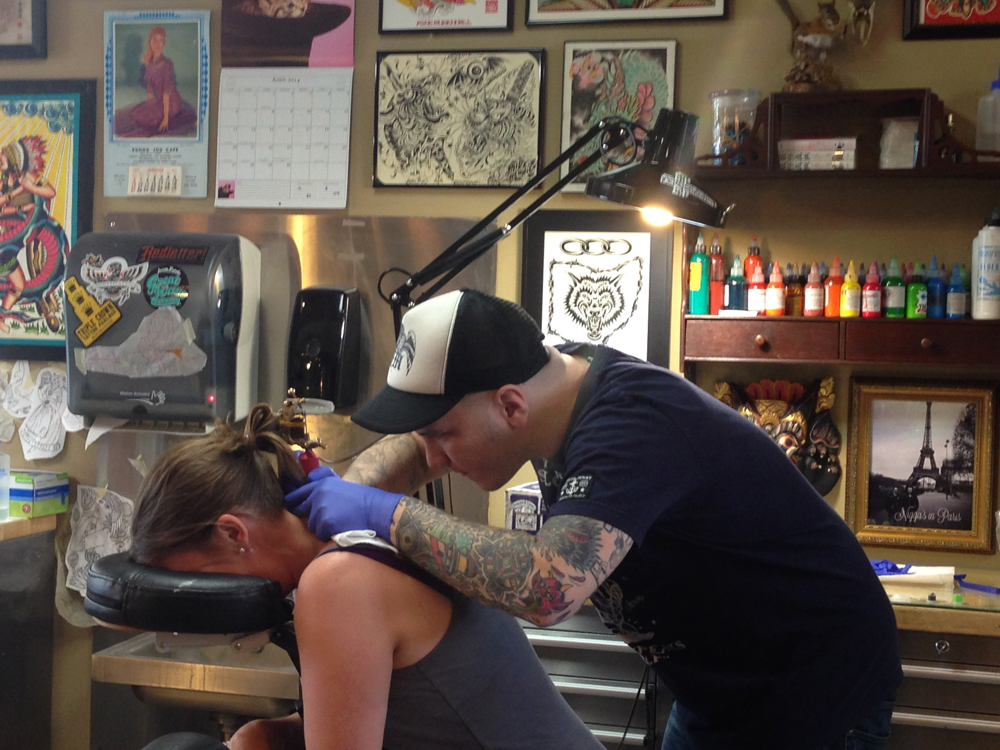 Can you tell I'm proud of my new ink?
Okay, so Crunchy Potato Balls!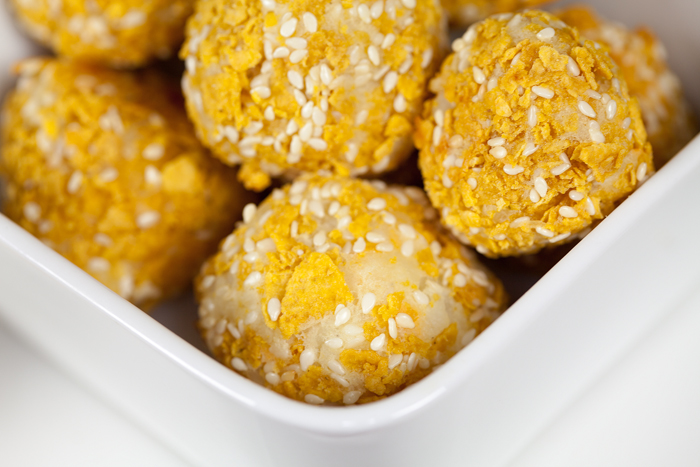 They're easy to make, and are a fun appetizer or finger food. You could dip them in plain ol' ketchup or fancy it up a bit. I'm thinking a Sriracha-Ketchup would be delightful! They're also good just on their own, honestly, sprinkled with some salt and pepper.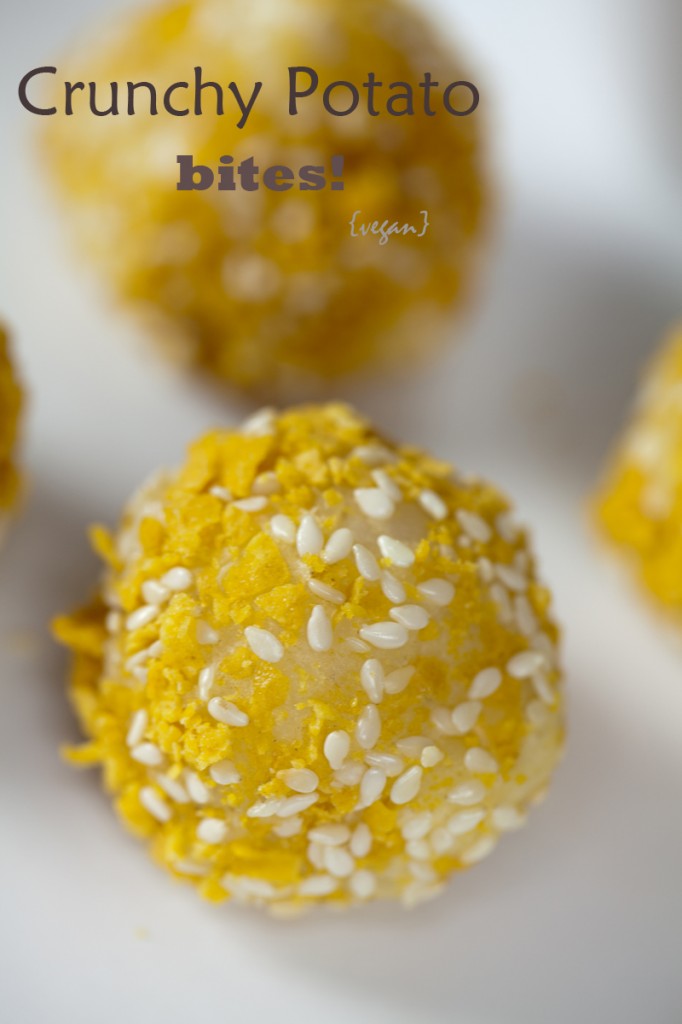 ---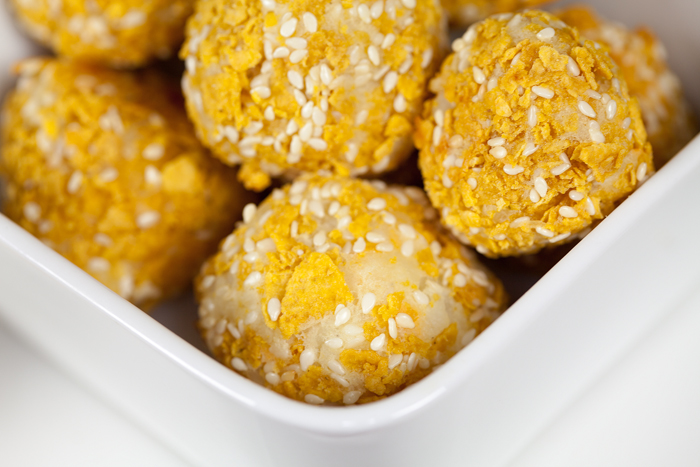 Crunchy Potato Bites
2014-04-23 08:15:42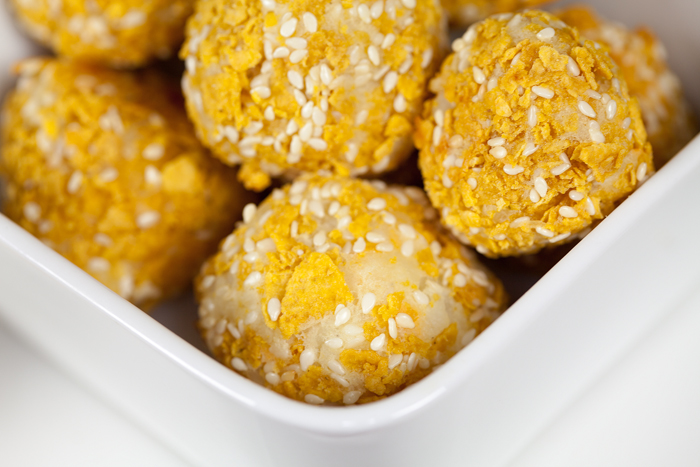 This might be the best use for leftover mashed potatoes EVER!
Ingredients
2 cups chilled, leftover mashed potatoes
1 cup shredded vegan cheese
1/4 cup vegan mayo
1 teaspoon dijon mustard
2 tablespoons AP flour
1 1/4 cups crushed corn flakes
1/4 cup sesame seeds
S&P
Instructions
Combine the potatoes, cheese, mayo, mustard and flour. Refrigerate for 1-2 hours.
Combine the corn flakes and sesame seeds in a shallow dish. Shape the potato mixture into 1" balls, then roll in the corn flake mix. Place on baking sheet (use parchment paper for best results!), and sprinkle with S&P.
Bake at 350 for 25-30 minutes, and serve hot with dipping sauce of choice.
Notes
If you want to make these ahead, you can prep the balls and then freeze them!
Adapted from Taste of Home
That Was Vegan? http://www.thatwasvegan.com/