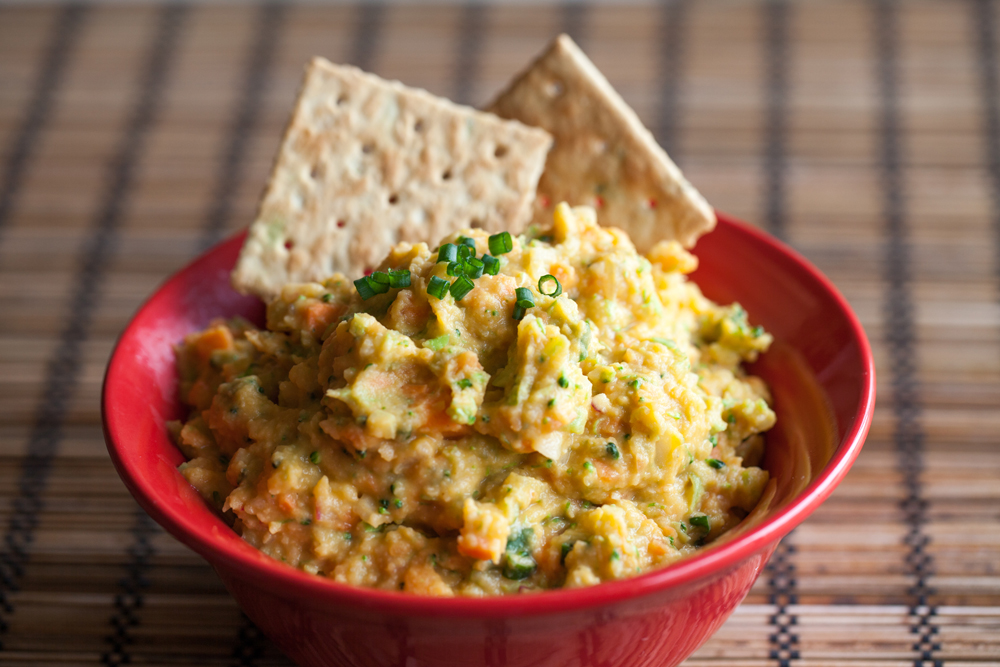 This Vegan Veggie Hummus Spread is the perfect filling for a lunchtime wrap, or even as a substitute for vegan mayo on your favorite sandwich. It also works fabulously as a dip, especially if you leave the veggies a bit chunkier.
This was actually inspired by a wrap my friend Cindy got from Trader Joe's a while back. She shared it with me and neither of us could stop talking about how good it was. I decided I needed something in my repertoire that would be that healthy and delicious AND that would be perfect for the summer. You know, those hot days when you don't want to turn on the oven…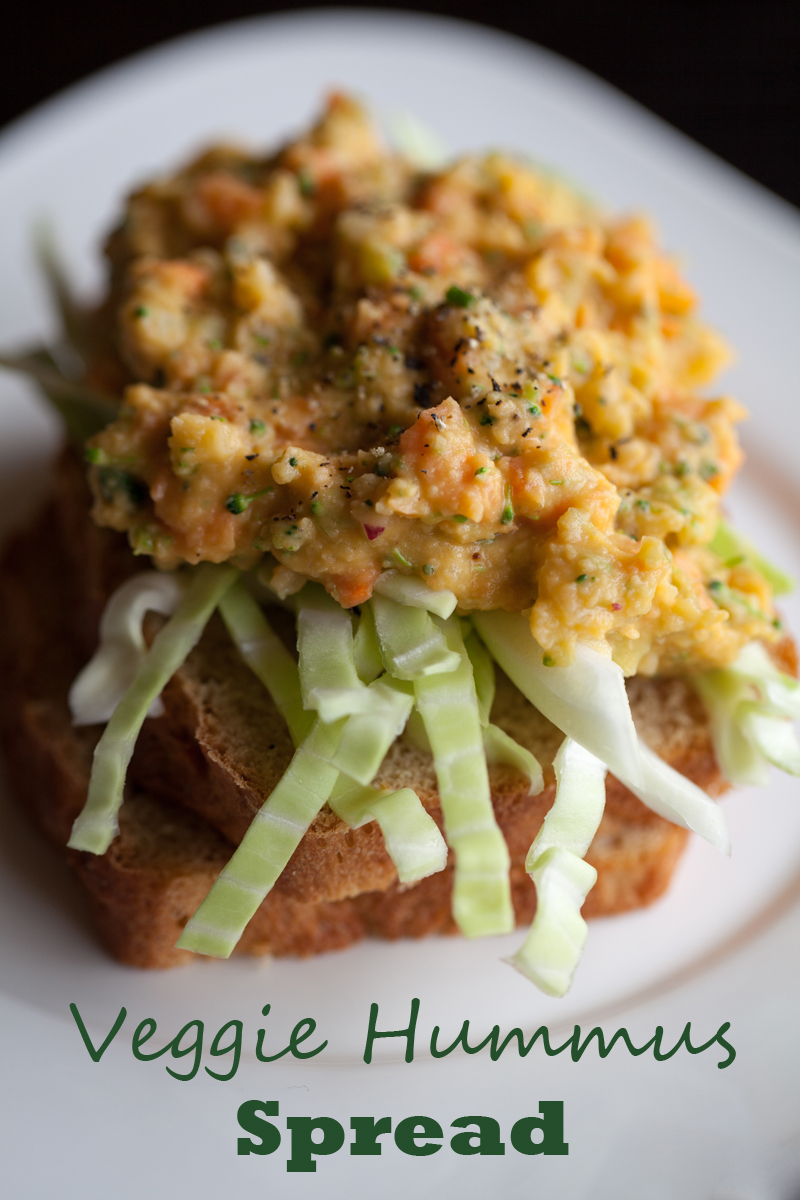 This spread/dip would also be great for picnics, or camping! Have I told you guys how much I love camping? Well, "camping". As in, spending the weekend in a 24′ RV complete with beds, a couch, a stove, fridge and microwave, shower, etc… I'll take some pictures from our next trip to share. Even the little cocker dogs get in on the fun! They wear their cute little hoodies and run around off leash, it's all very wild and outdoorsy, haha.
This sandwich, complete with some cancer-preventing cabbage would be delightful sitting outside in the sun after a long hike… with a G&T, of course!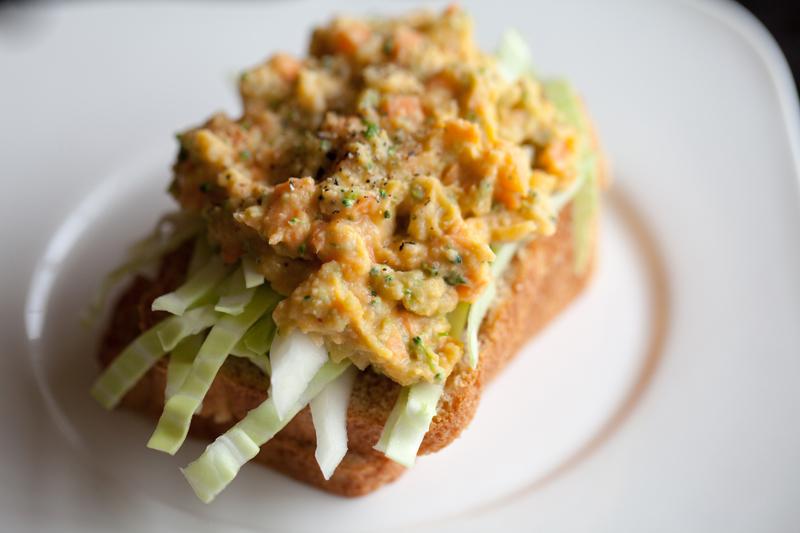 The best part about this recipe is that you can switch it up to include your favorite veggies. I used sweet potato in the hummus (along with the traditional chickpeas), and added radish, carrots, celery and broccoli to the mix. You could just go to your local farmer's market and pick out your fave veggies and add those instead. And the recipe below includes homemade hummus, but you could totally cheat take a shortcut and use store-bought to save time.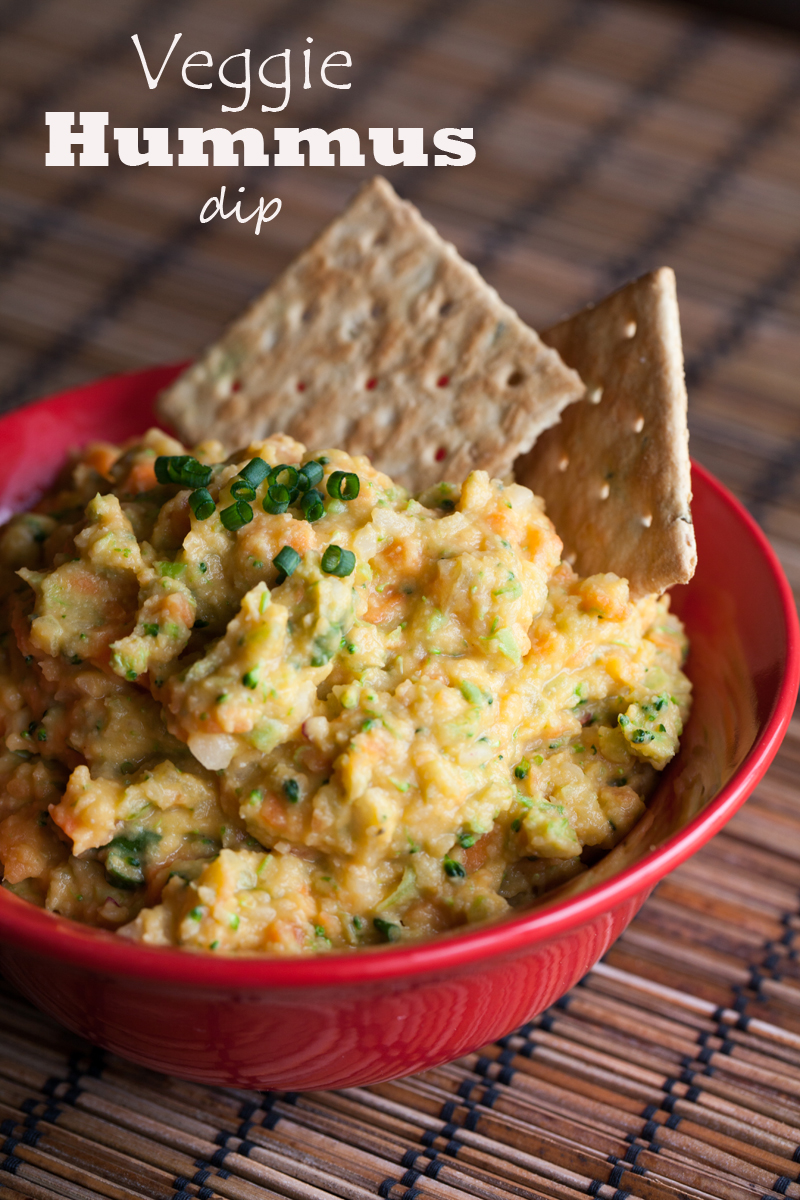 This is also the type of thing that's great to make on a Sunday as you prep for the week. I like to take a tupperware full of it to leave in the fridge at work with carrot sticks for healthy mid-afternoon snacks. Yum.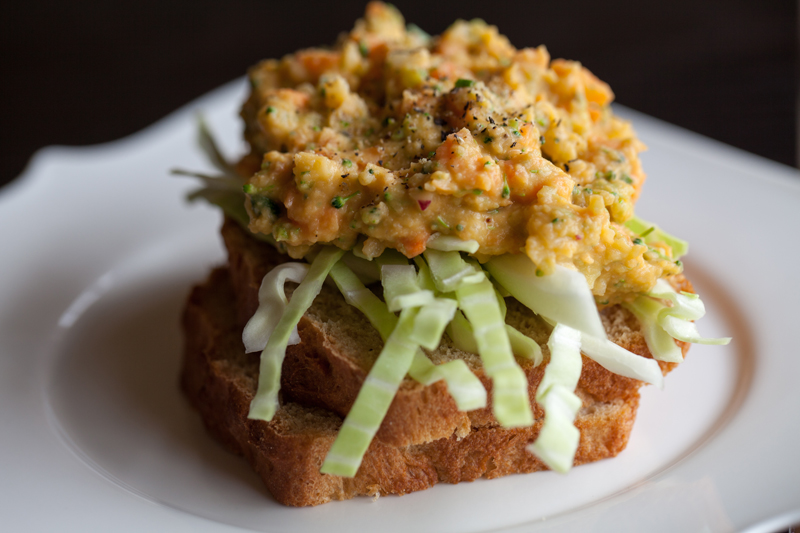 ---
fd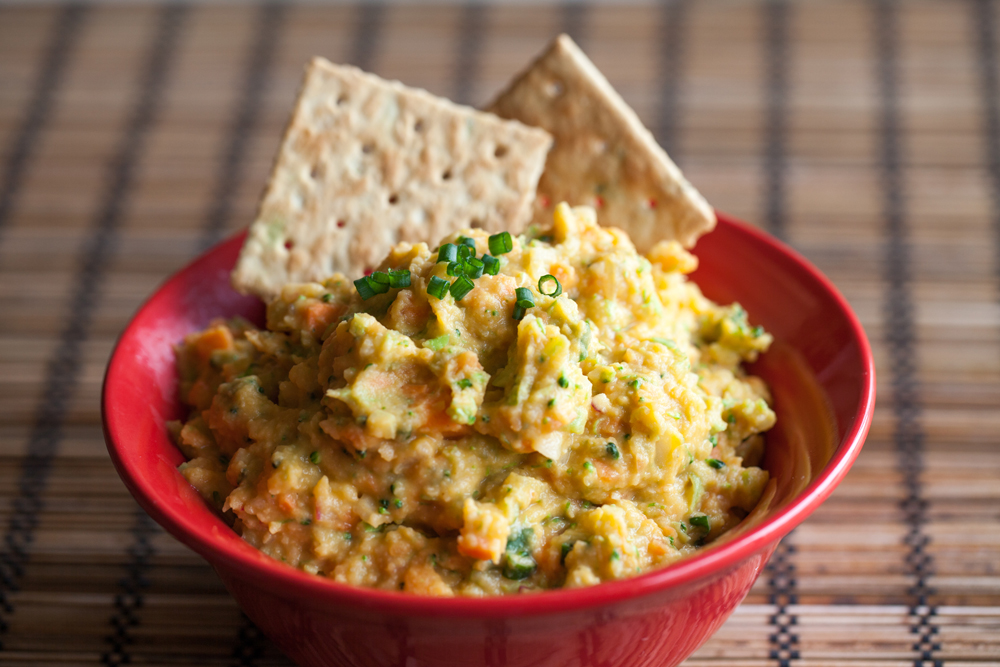 Veggie Hummus Spread (or Dip!)
2014-04-29 08:27:13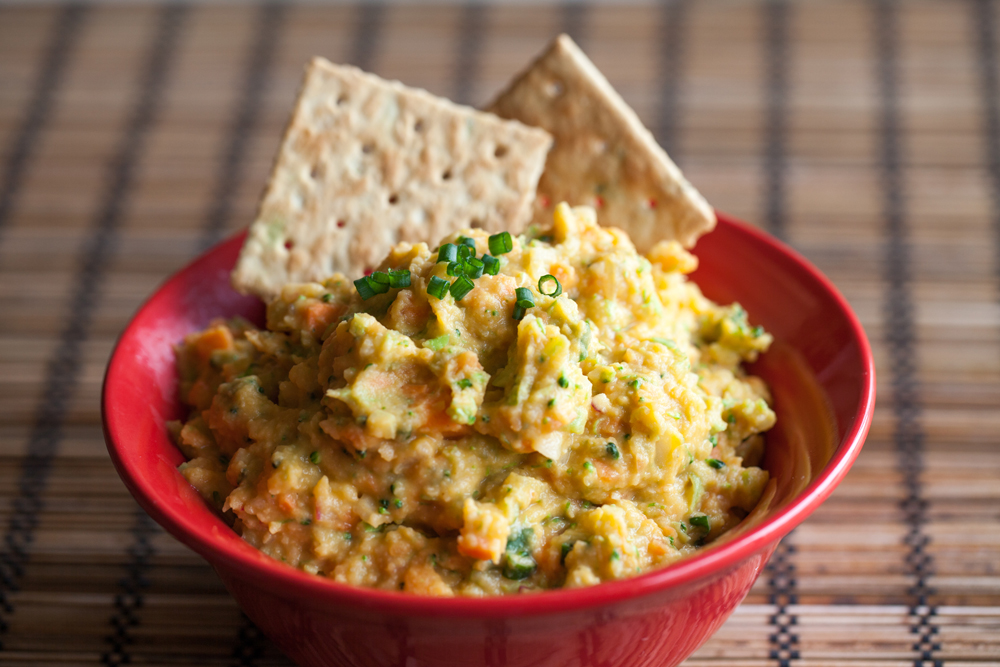 A delicious way to sneak in more veggies!
Ingredients
1 sweet potato, peeled and cubed (~1.5 cups)
1 can chickpeas, rinsed
1 tablespoon tahini
1 teaspoon cumin
1 teaspoon garlic
2 tablespoons olive oil
2 tablespoons lemon juice
Salt to taste (I recommend a seasoned salt blend)
3/4 cup radish, washed and roughly chopped
2 carrots, washed and roughly chopped
2 stalks celery, washed and roughly chopped
1.5 cups broccoli, washed and roughly chopped
Instructions
Boil potato until soft. Add to food processor along with chickpeas, tahini, oil and lemon juice and all seasonings. Pulse until very smooth, then scrape into mixing bowl.
Add all veggies to the food processor, and pulse until the pieces are the desired size. When I'm serving as a dip I tend to leave them a little larger than when I'm putting them in a wrap or sandwich. Scrape into mixing bowl and combine with hummus. Refrigerate for at least an hour before serving - it allows the potato to cool completely, and really lets the flavors meld together!
That Was Vegan? http://www.thatwasvegan.com/