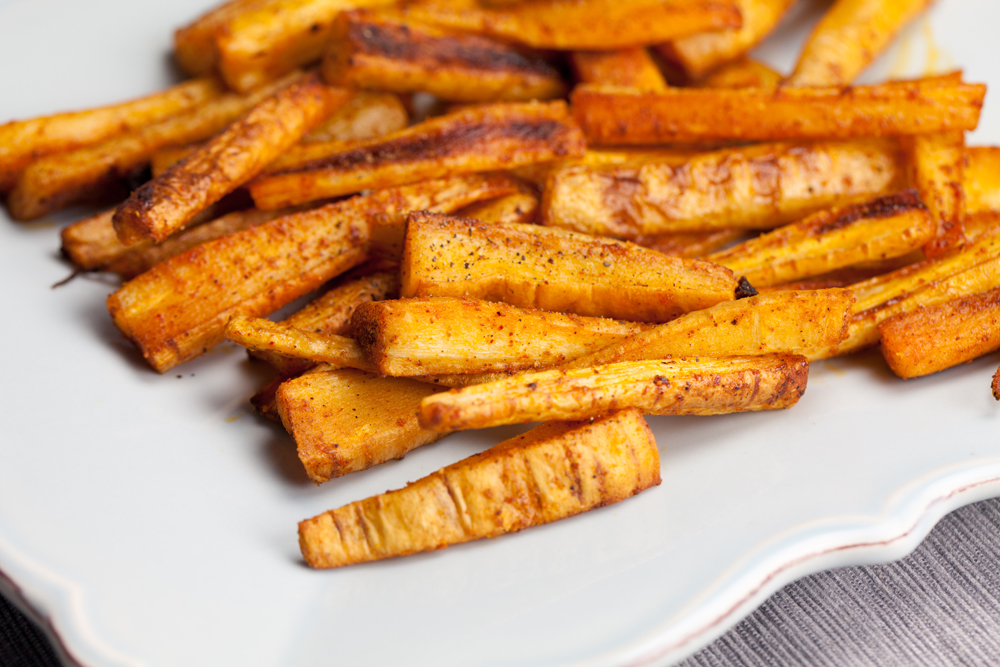 This was my first time eating parsnip fries, and I'm officially a convert. I love these suckers!
In all honestly, I'm a pretty recent convert to parsnips in general. The first time I ever made them was while following a recipe that called for them. I had heard of them of course, but never tasted them. Now I'm all "Why didn't anyone tell me to try these sooner!?" Cause they're really good! I love them grilled (in the summer) or roasted (in the winter).
Sometimes I forget and call them turnips though, and then people think I'm weird. Totally true story.
In the winter, when I'm doing my "food prep Sundays", I love tossing a bunch of chopped up parsnips, beets and sweet potatoes in a little oil and roasting them, then I'll eat them for lunch all week. Yums.
This time around, I decided to branch out a little bit.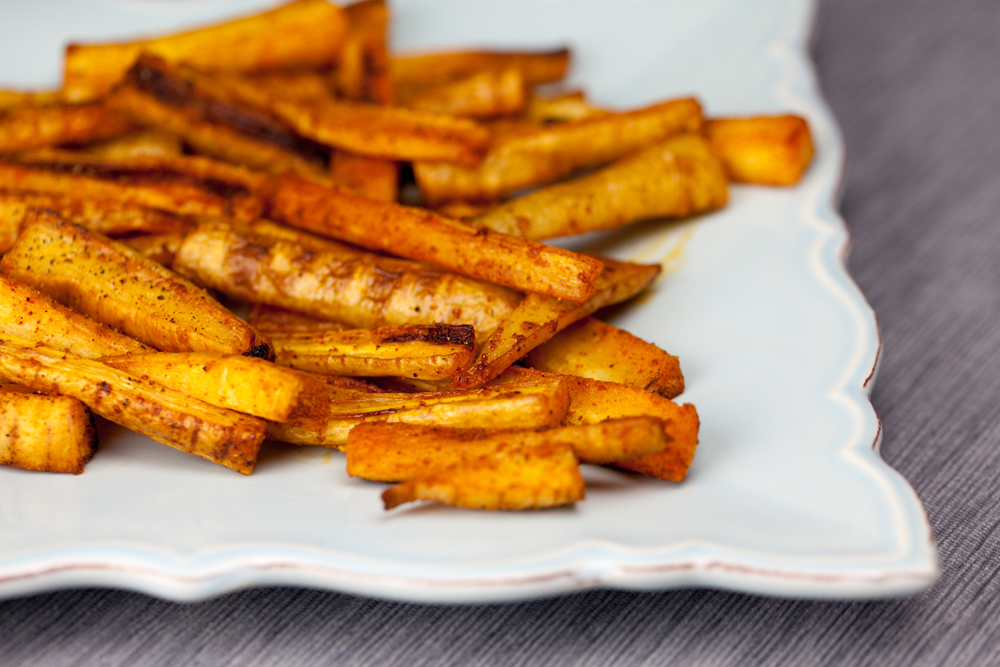 These fries were just perfect. You know how parsnips have that tangy flavor? These retain that, even when baked, and it goes perfectly with the taco seasoning.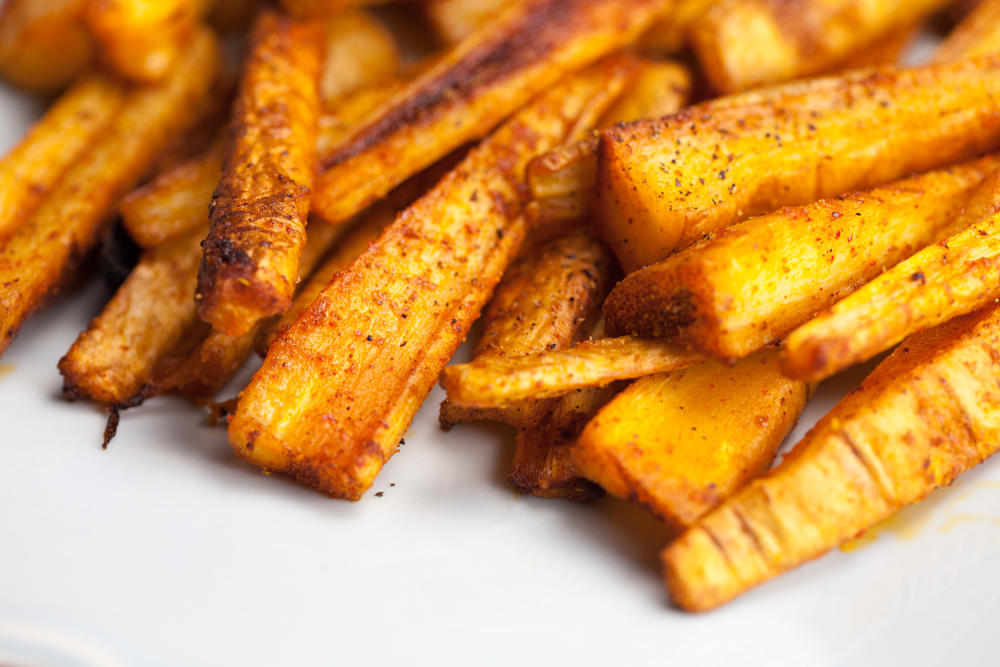 I ❤ Parsnip fries!
---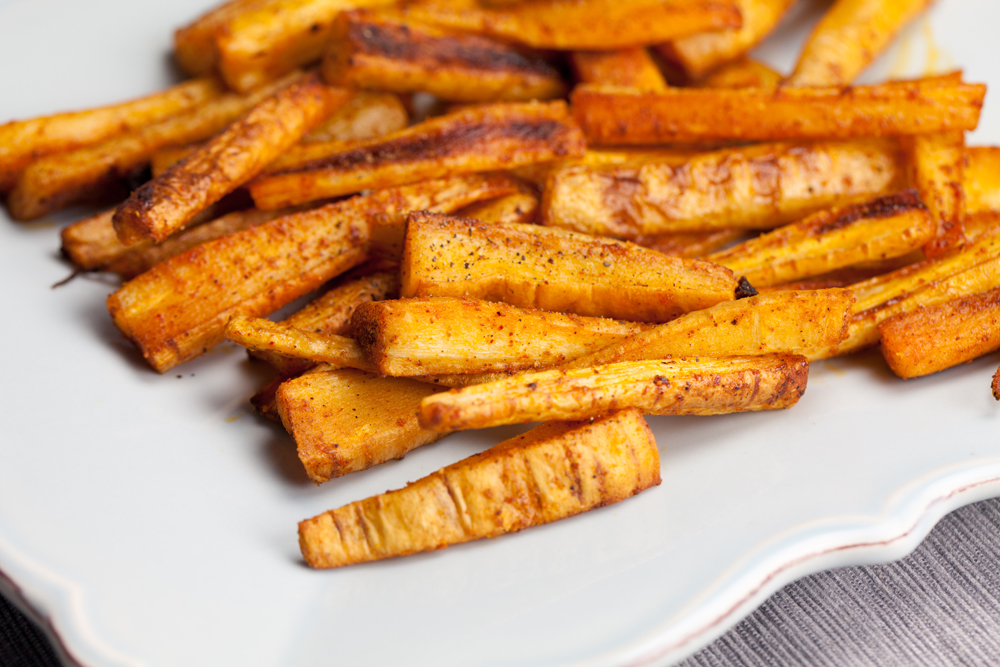 Southwestern Parsnip Fries
2014-05-13 18:07:10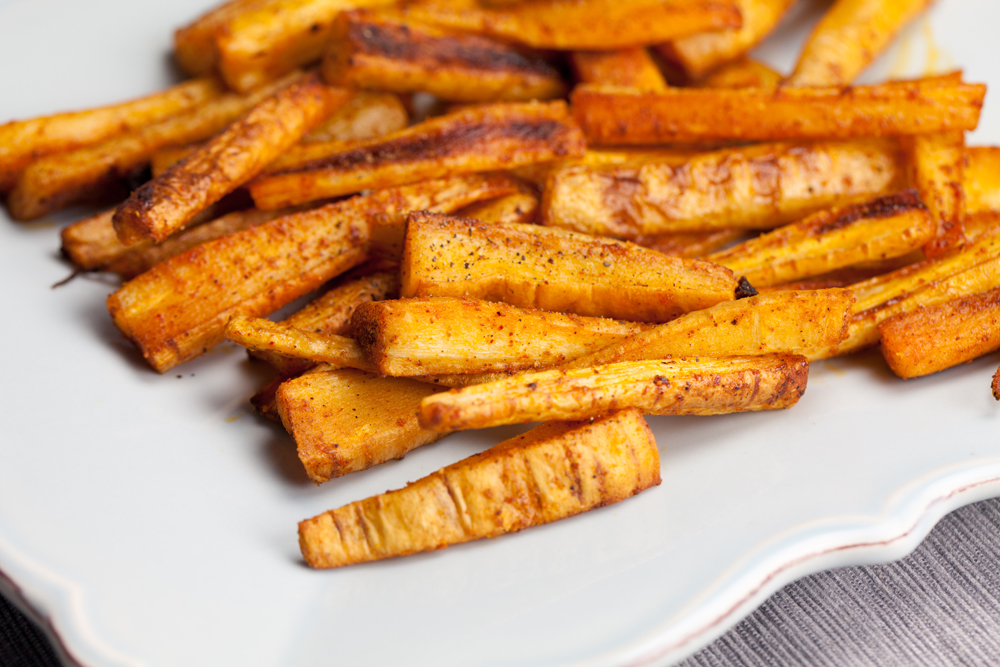 Who needs french fries when you can have PARSNIP FRIES!?
Ingredients
3 parsnips
2 tablespoons olive oil
2 teaspoons taco seasoning
Sea salt (I used 4-5 cracks on the salt mill)
Instructions
Preheat oven to 420. Cut the parsnips into wedges and mix in a bowl with the remaining ingredients. Place single layer on baking sheet and bake for 20-25 minutes, until crispy. Stir 2-3 times. If needed, finish under the broiler for a minute.
That Was Vegan? http://www.thatwasvegan.com/