Vegan Sausage Pizza… with Peppers and Onions!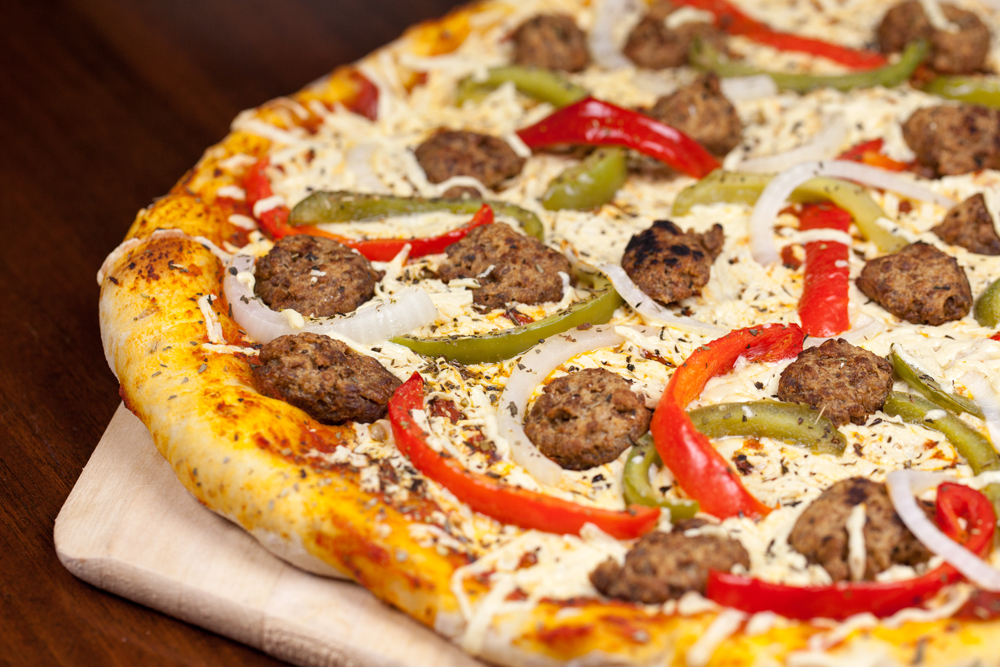 I ate this glorious pizza nearly three weeks ago, but sitting here looking at these pictures has me drooling all over again. All that delicious melty Daiya… the fresh veggies, the meatballs… and look at all the oregano and crushed red pepper on there! Divine!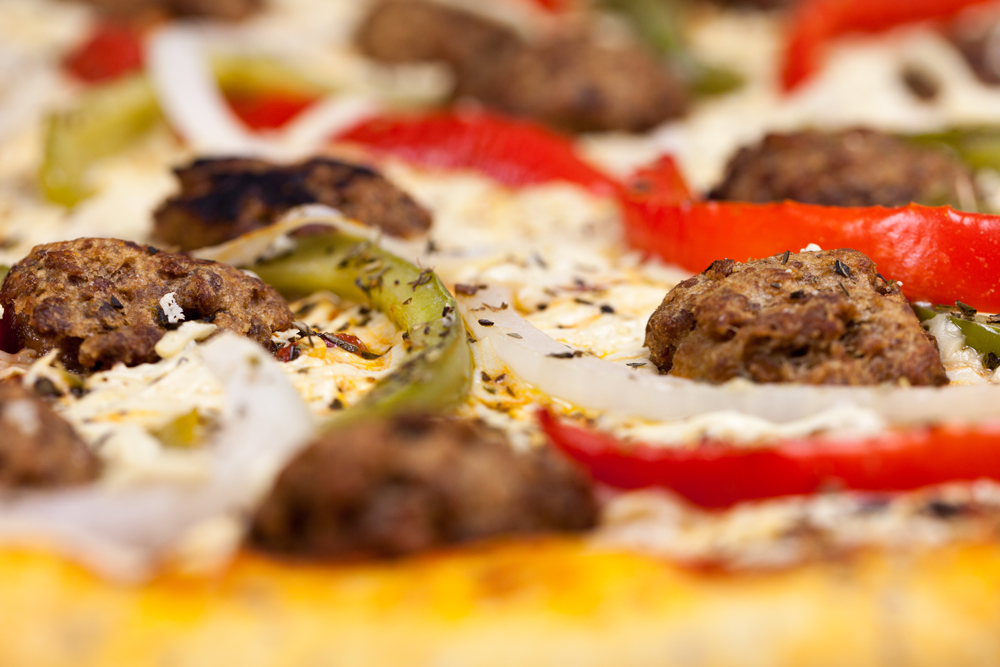 I'd go on a date with this pizza, and I'd make out with it SO HARD. I'm in love.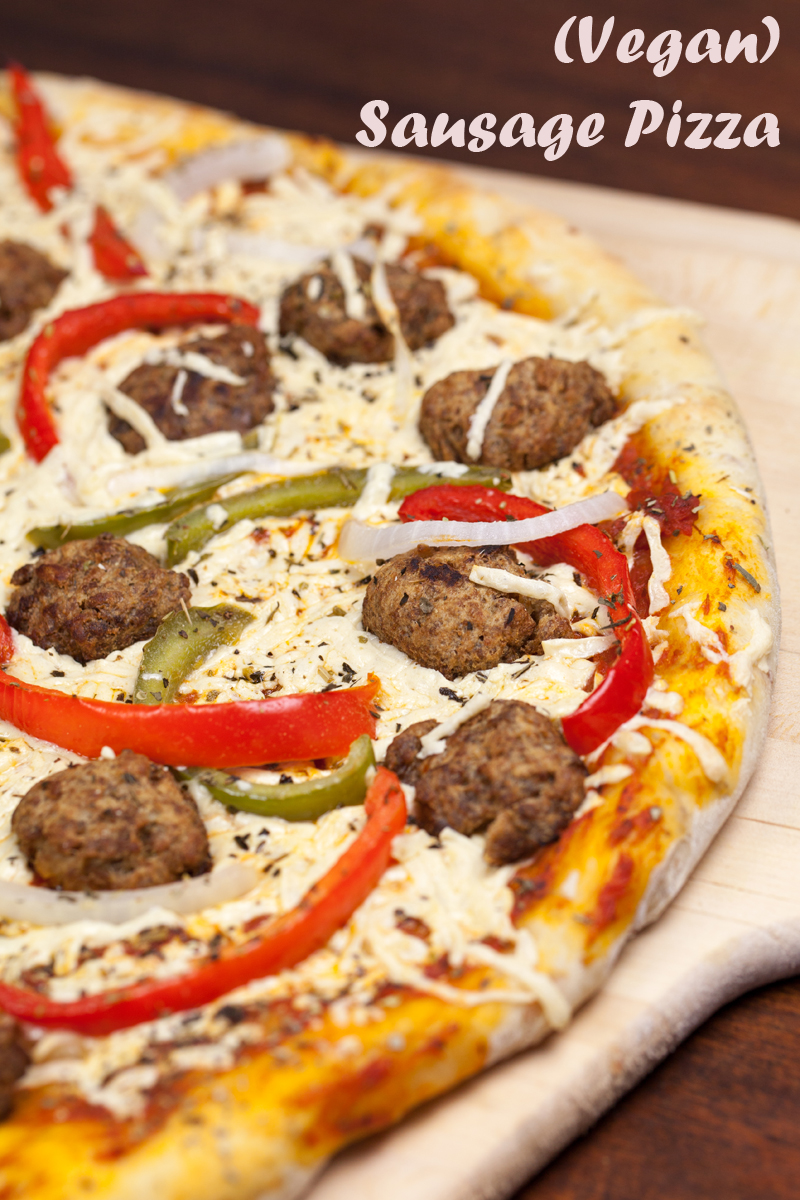 Ok, so maybe "love" is too strong a word (and "lust" would probably be a little weird), but I'm really into this pizza. I hadn't had a sausage pizza since I went vegetarian back in '08, but a couple months ago I saw one on a menu somewhere. It wasn't vegan so I had to wait and recreate it at home, but it was 100% worth it. And obvs you can make it with sausage or meatballs and it's yummy either way.
If you used to be into meaty pizzas, you simply must try this. Leave work, and go to your nearest grocery store for supplies. Go home and bake the pizza, then shovel it into your foodhole. There will be plenty of time to thank me afterward 🙂
---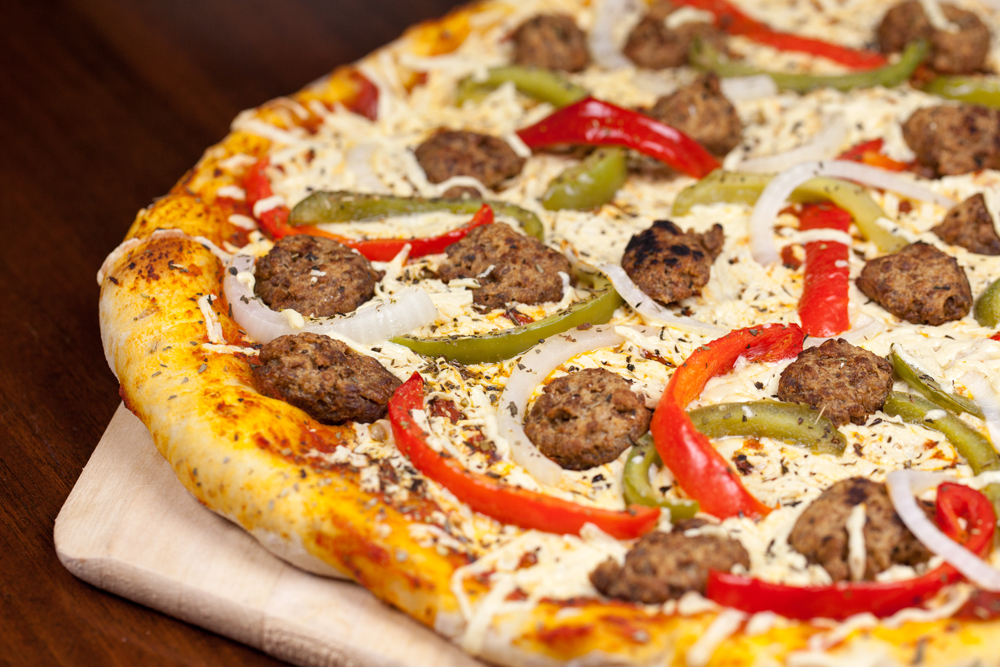 Vegan Sausage/Meatball Pizza
2014-06-19 09:58:27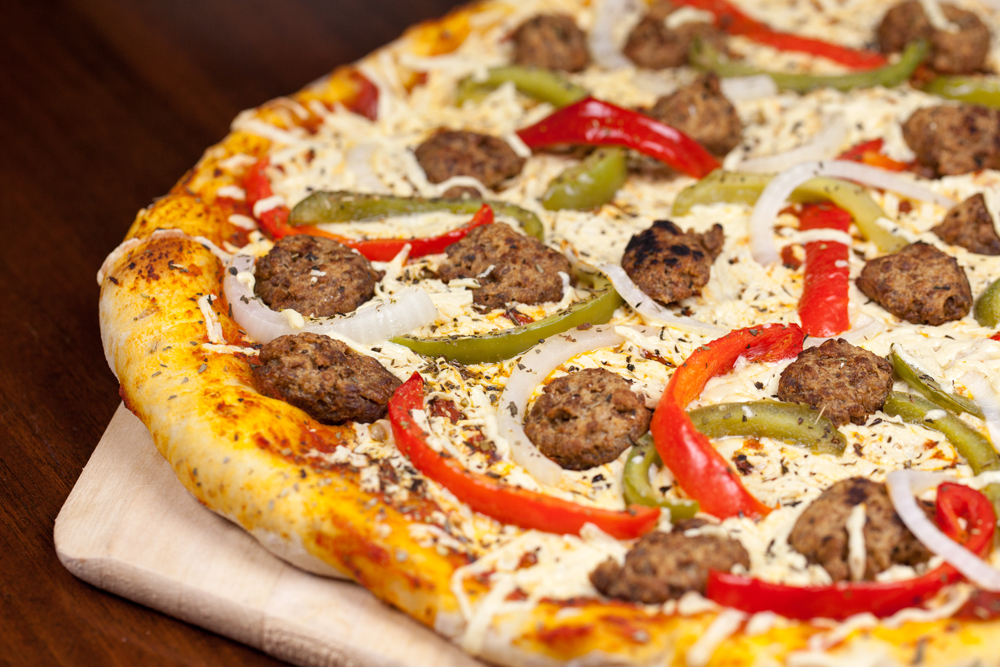 Ingredients
One pizza dough, store bought or homemade, rolled out and ready to go
8-10 vegan meatballs or slices of sausage
1 small onion
1 bell pepper
1/2 cup pizza sauce
1.5 cups Daiya shredded mozzarella
S&P
Oregano
Crushed red pepper
Instructions
Preheat oven and pizza stone to 425.
Heat the meatballs over medium heat in a frying pan just until warm. Slice in half and set aside.
Slice the peppers and onion, set aside.
Pour the sauce onto the pizza dough, spreading out evenly. Top with 1/3 of the Daiya, then add the meatballs and pepper/onions. Add the remaining cheese over the top, and sprinkle on the S&P, oregano and crushed red pepper as desired.
Bake for 12-15 minutes until melty.
Notes
I used Nate's meatballs, but Trader Joe's are exactly the same and would work great as well!
That Was Vegan? http://www.thatwasvegan.com/