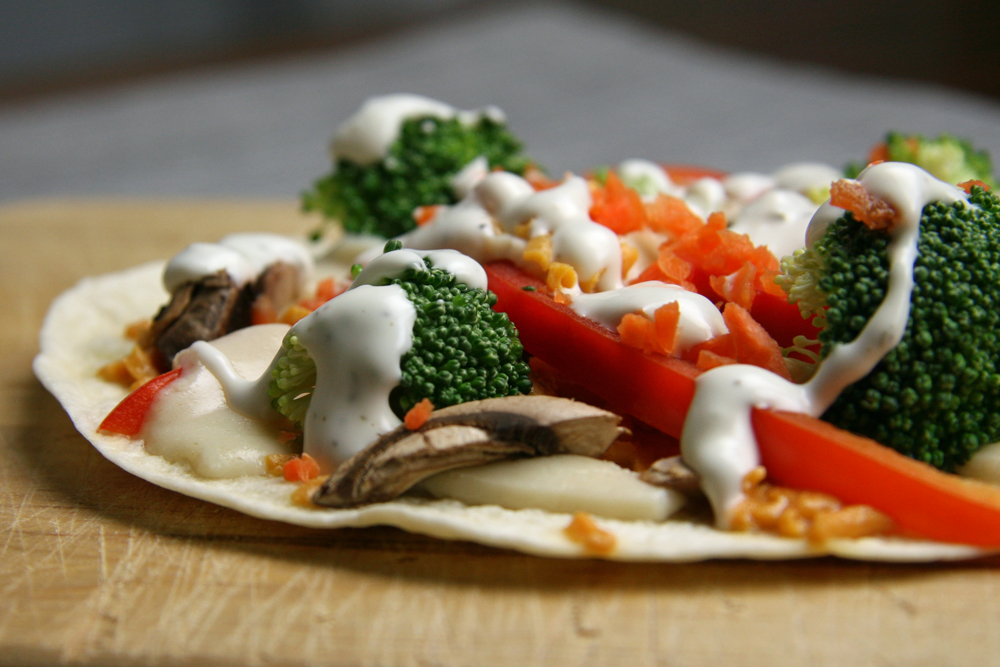 You know those ubiquitous veggie trays that are always anchored by a big ol' tub of (non-vegan) ranch dressing? This is that. Only better.
Better because it has cheese. And is served between crisp flour tortillas. That's right. I did this. I made Vegan Veggie Ranch Quesadillas and I couldn't be happier about it. This is a really fun way to get your picky eaters to chow down on some crispy veggies.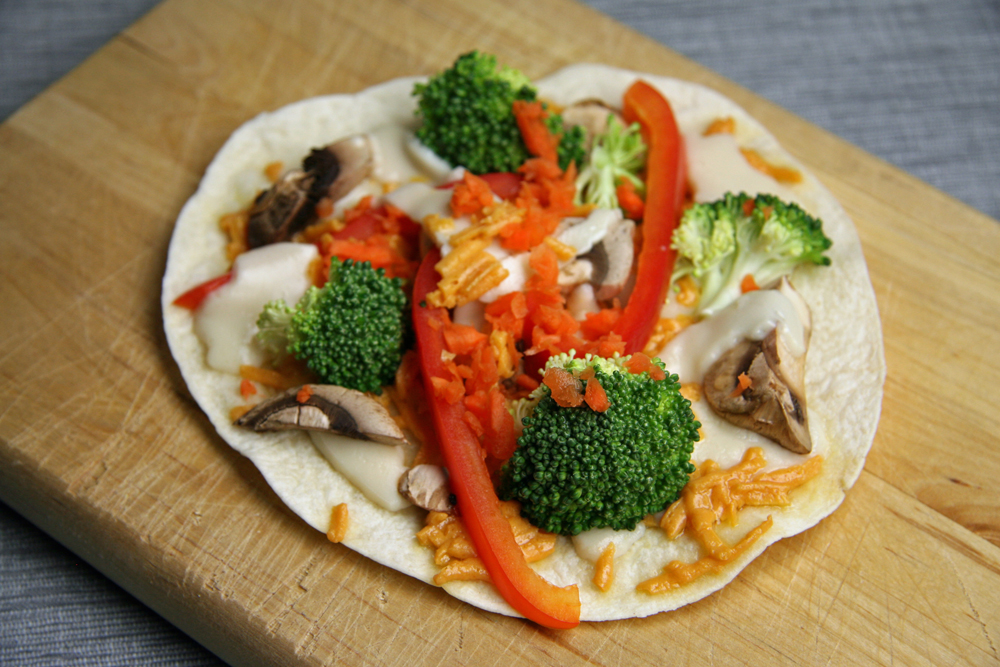 Pick your favorite vegetables, but I went with broccoli, red bell peppers, baby portabellas, tomatoes and shredded carrots. I also used shredded cheddar and some jack Daiya cheese, and of course the Follow Your Heart vegan ranch.
Sally approves of any dish made with raw veggies, because it means she gets to snack while I'm chopping!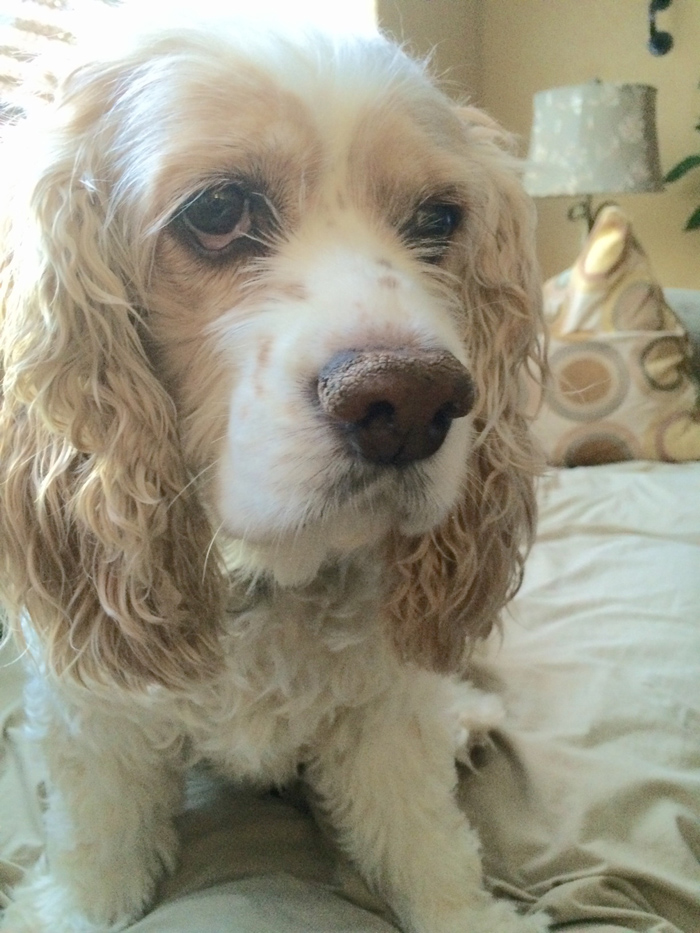 And since we're sharing gratuitous puppy pictures, here's one of my with my bonus dog Cody. And yes, I think he's copping a feel.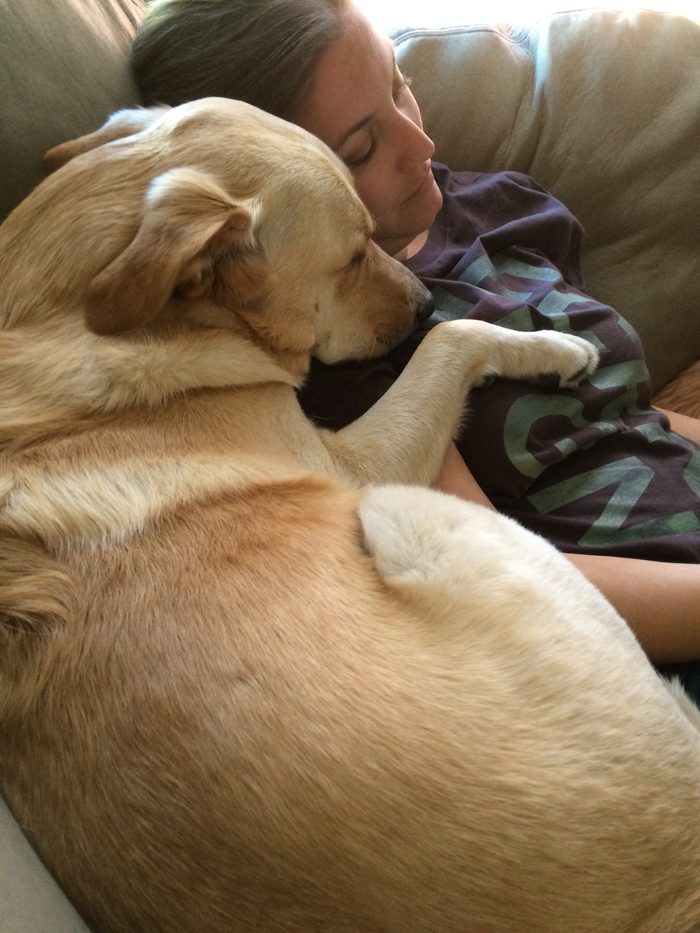 So, OK, you're looking for the neat little printable recipe thingy. But there isn't one! Basically for each quesadilla all you need are two tortillas, vegan cheese of your choice (I mixed cheddar and jack), about a cup of raw veggies in bite-sized pieces (if you're using something hard like carrots I recommend grating them), and 2-3 tablespoons of FYH vegan ranch, plus more for dipping! Voila!