Every now and then I get a little bit lonely and you're never comin' round make an old recipe and take a (much) better picture, and just have to share it and update the old post. This is one of those times.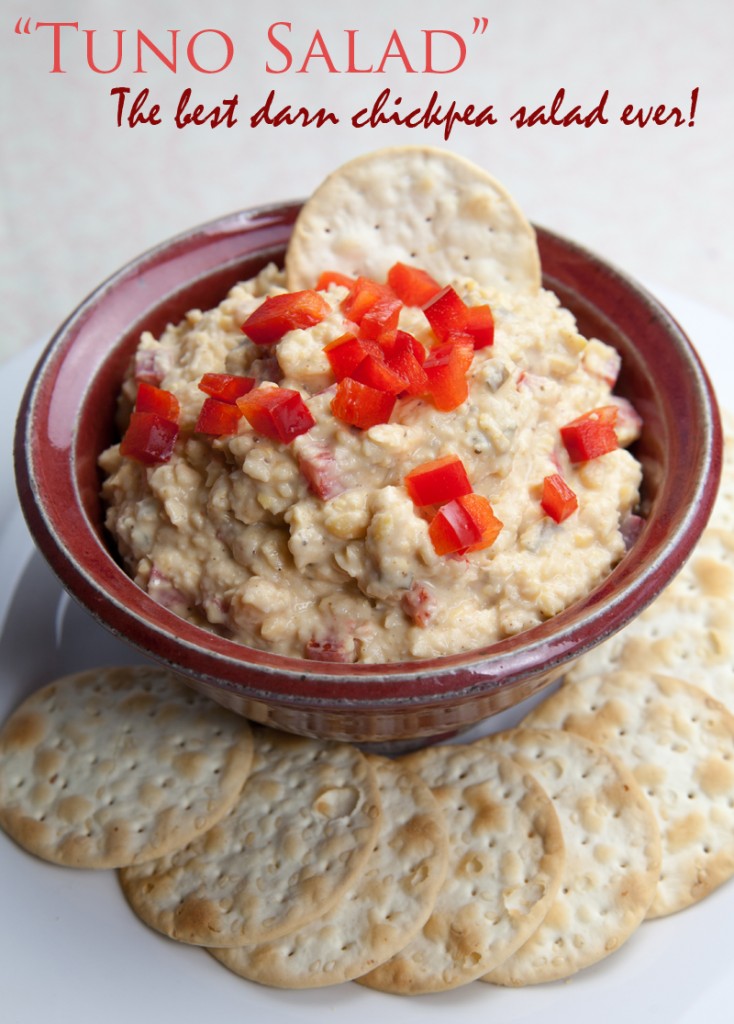 I know there are a lot of recipes out there for chickpea salad, but I'm absolutely in love with this one. It's great on sandwiches or crackers. Or just a spoon! So the next time you're looking for a quick and easy (and delicious!) lunch, check out my Tuno Salad!
Pssst! It's also great as a Tuno Melt or for Stuffed Tomatoes!