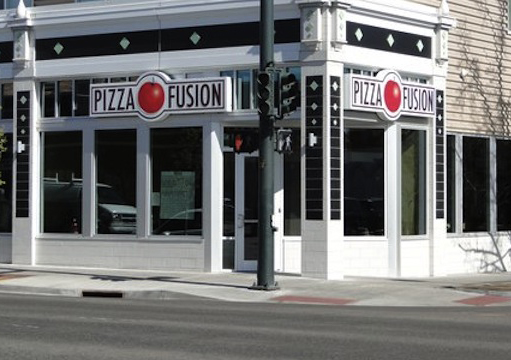 Vegan pizza? VEGAN PIZZA! Pizza Fusion, another one of my favorite spots in Denver that just happens to be walking distance from my office, offers tons of vegan options on their pizzas and sandwiches. They have Daiya as well as another, soy-based vegan cheese (I'm not sure which brand), and they even have Gardein Chick'n!
But before the food, I have to tell you about their incredible mission. Well, missions plural, actually! The Pizza Fusion brand overall is dedicated to reducing their impact on the environment and supporting eco-friendly policies. They serve organic food. They deliver the pizzas in hybrid vehicles. They offset 100% of their energy usage by purchasing renewable wind energy certificates. They offer discounts to customers who return their pizza boxes for recycling, and so much more. You can learn about their Saving The Earth One Pizza At A Time initiative here.
Beyond that, each location or franchise can have their own mission. The Denver location in particular is pretty great: it's operated by the Colorado Coalition for the Homeless! Details are here, (and here's a great fact sheet) but basically this is how it works: Homeless people are given jobs at the pizza place and an apartment in the lofts upstairs. It's a job training program that teaches skills and sets the formerly homeless up to succeed. After working here they have skills, they have experience and references to put on their next job application. And most importantly they have an apartment from which to go on this next job hunt! People cycle through so that more can be helped, and just by eating here, you can help too.
I have to say also that the service here is so prompt and polite, and the place is spotless. SPOTLESS! This might actually be the nicest restaurant bathroom I've seen in Denver, no kidding!
Ok, the food. Here's a build your own pizza with 'shrooms, peppers and onions, and Daiya: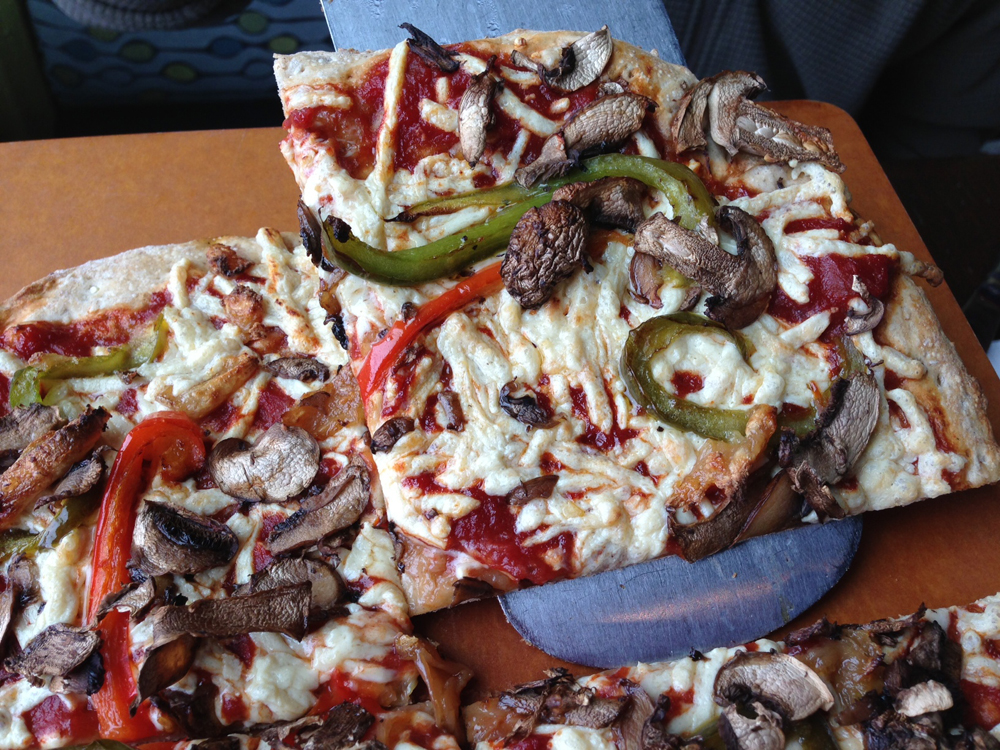 And this one is straight off their menu, it's called the Very Vegan and is just cheese and crimini mushrooms: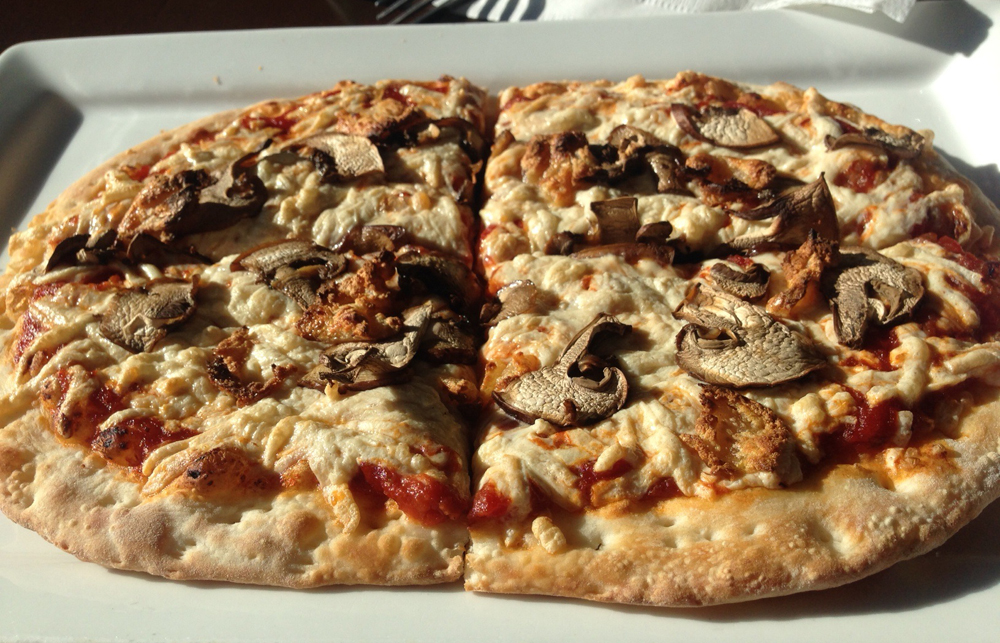 Another favorite of mine to order is the BBQ Wrap… Gardein chick'n, Daiya, basil, red onion, lettuce, and tons of yummy BBQ sauce!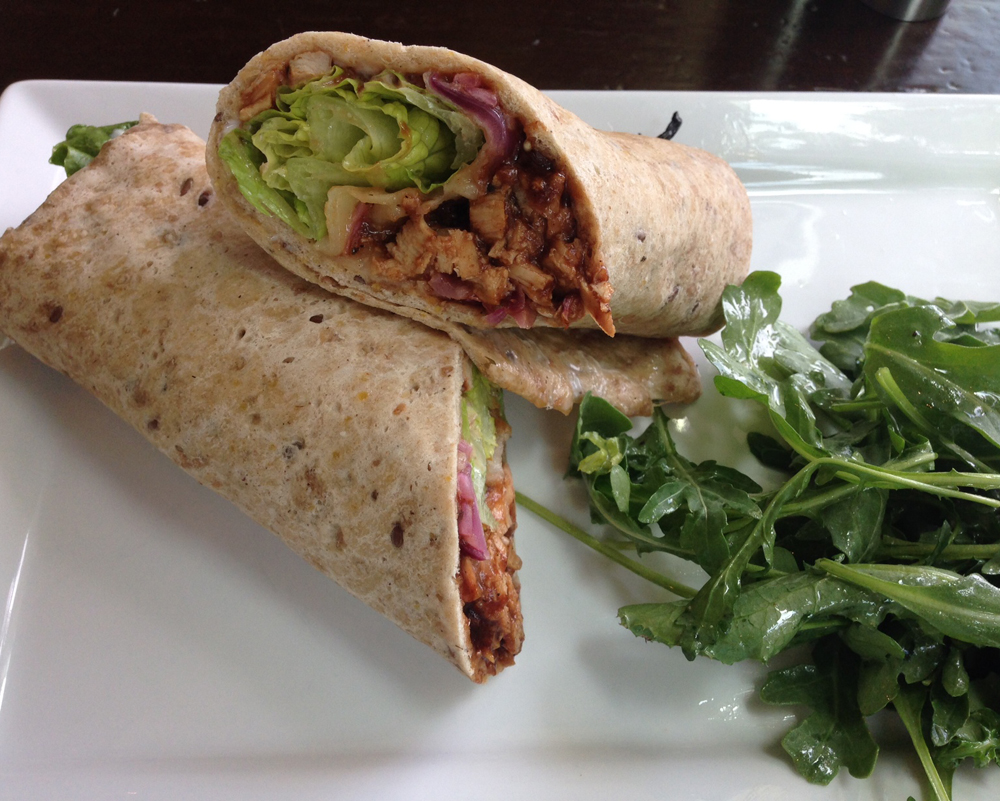 And of course…. salad! Just look at all those crisp, delicious veggies!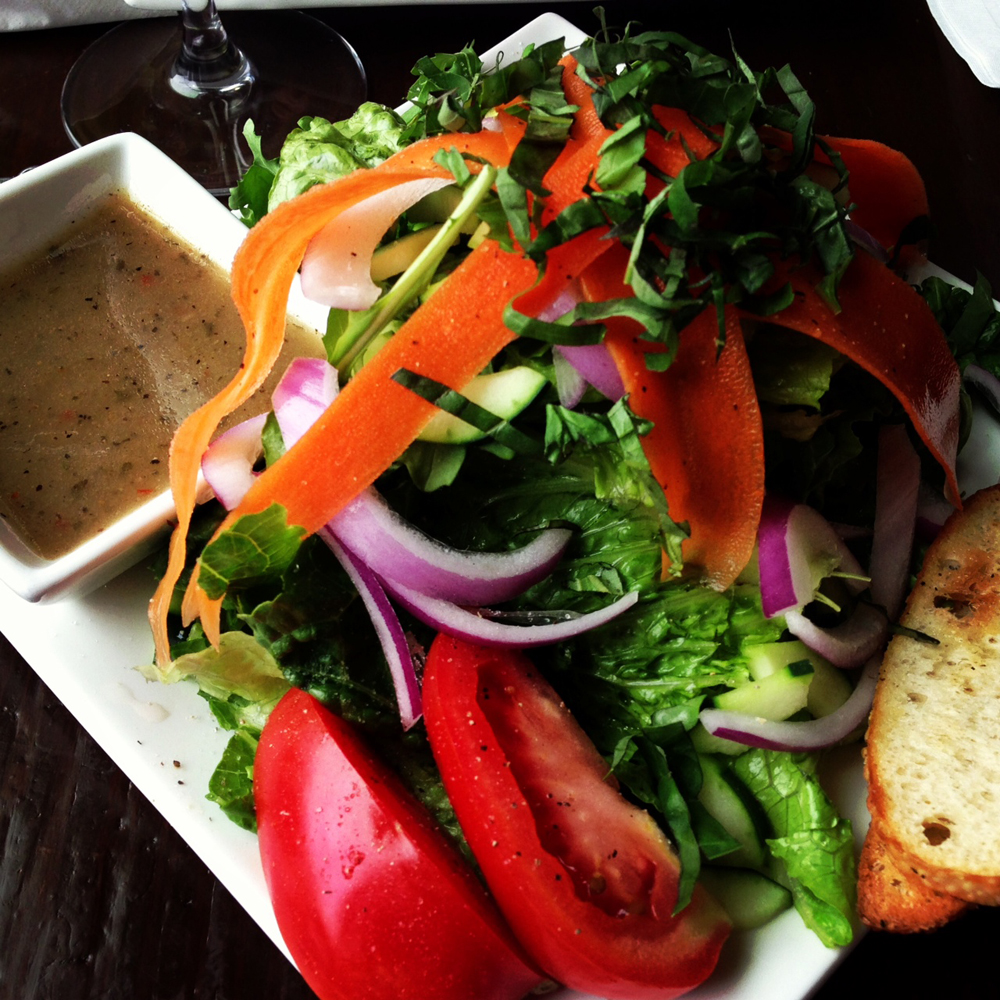 You can check out their whole menu here. They're located at 571 East Colfax (Colfax and Pearl), and I've never had a problem finding street parking. Go eat some pizza!
Want more Denver-area restaurant reviews? Check out my Mile High Vegan Eats page!