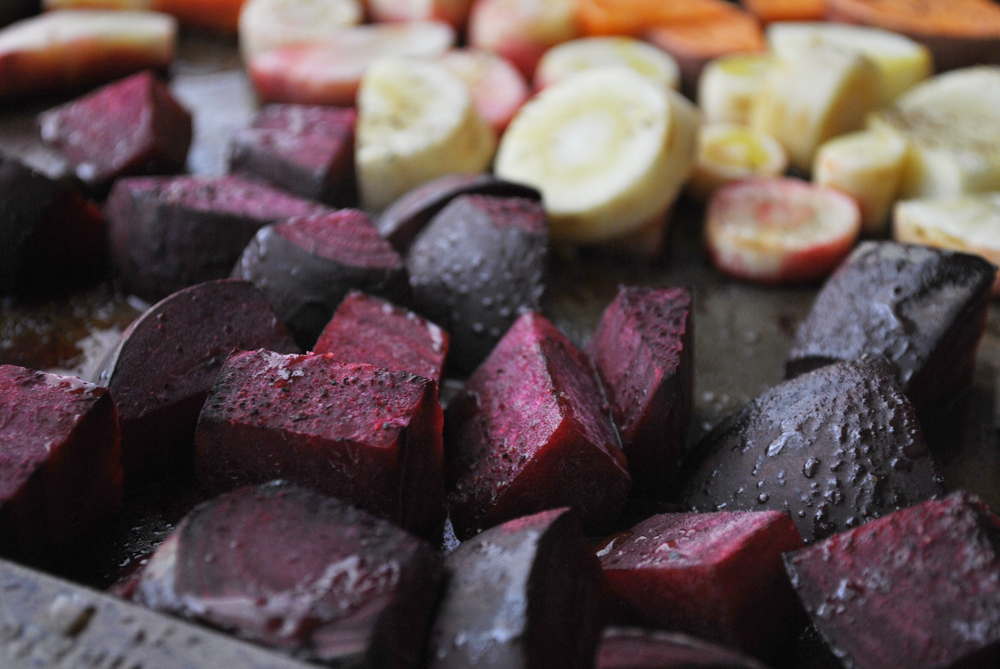 I'm a big fan of prep or bulk cooking on Sundays, especially when it comes to my lunches for the week. Well, lunches and breakfasts really, because during the week, the two are completely interchangeable for me.
And one of my absolute favorites is a mix of roasted veggies! I usually do beets, sweet potatoes, parsnips and onions… although sometimes I'll switch it up a bit depending on what I have in my fridge or what's on sale that week…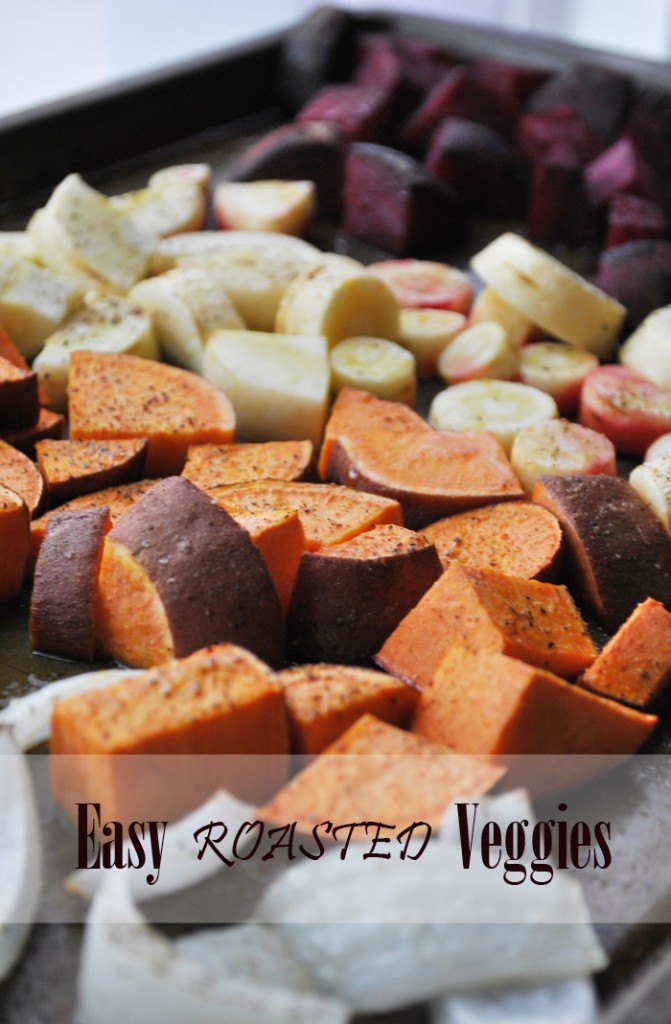 Beets are always in there though… ALWAYS. I love me some beets!
Pretty much anything with beets! Here they are about halfway through being roasted: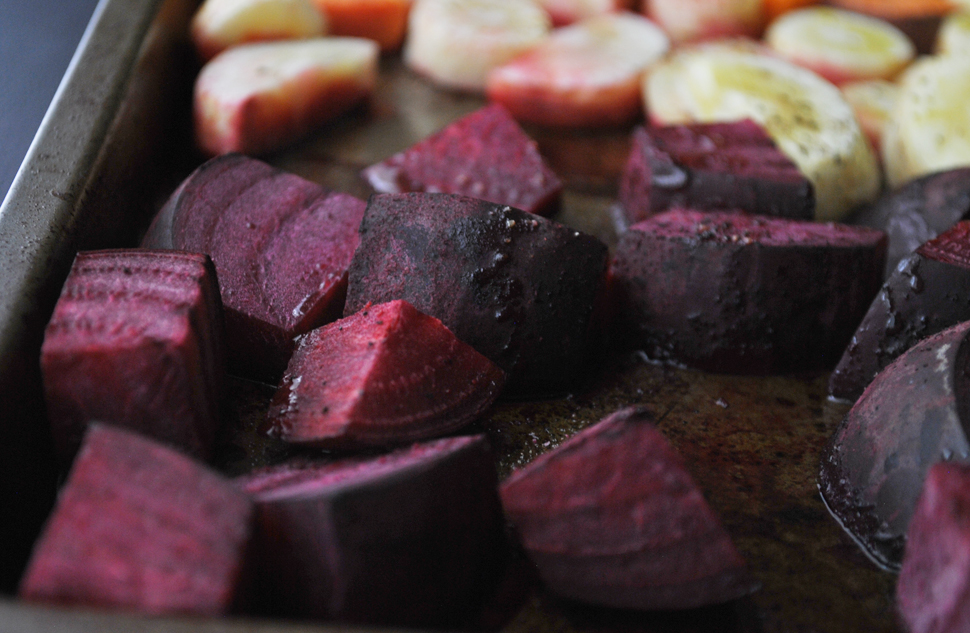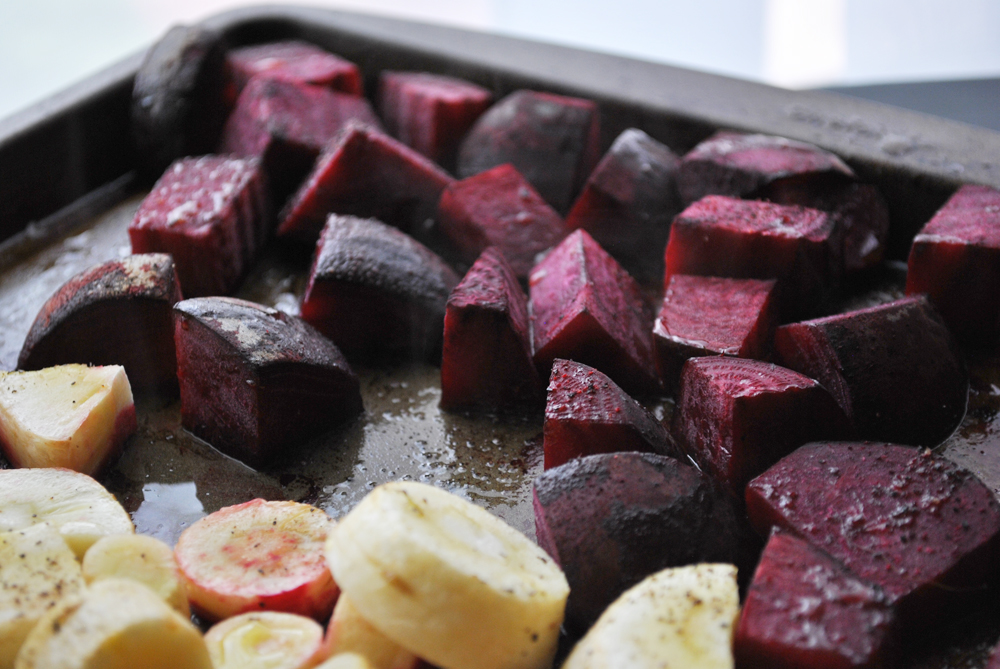 Here they are, portioned out for lunches…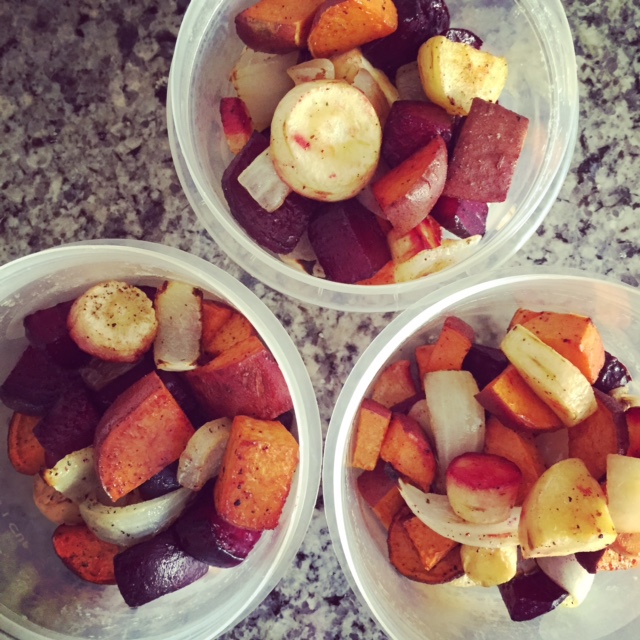 It felt great spending Sunday in the kitchen. Especially with my very special assistants there to help me out!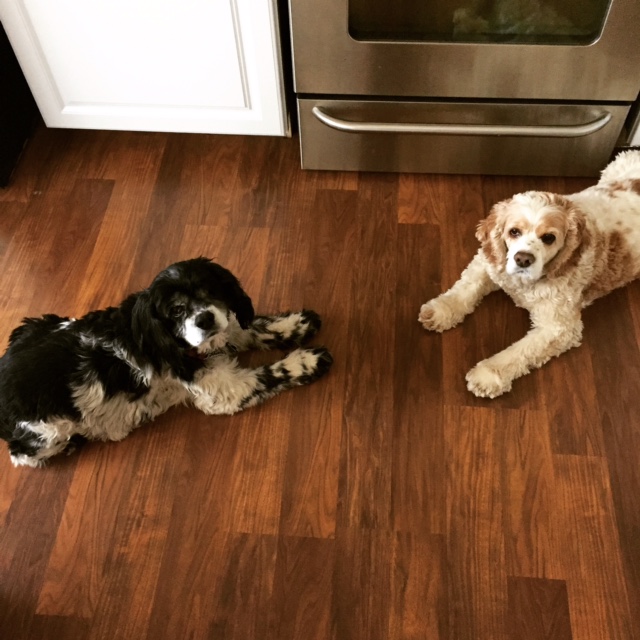 They spent the week at their daddy's house while I was in NH visiting my mom, which was a great trip by the way! She's getting ready to sell her house so I went to help her go through boxes and boxes of crap memories and pictures and even my baby teeth. Yes, really.
There was also time for lunch and a bloody mary at The Friendly Toast in Portsmouth which is one of my favorite spots in NH, tons of vegan options! (And you should be following me on Instagram, btw- lots of pictures of dogs and booze and yummy vegan food!)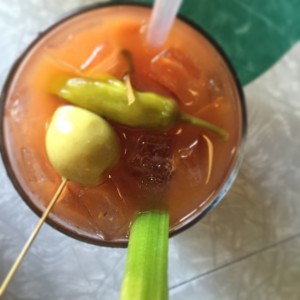 Then, before I knew it, I was back at the airport missing my mama and waiting for my flight…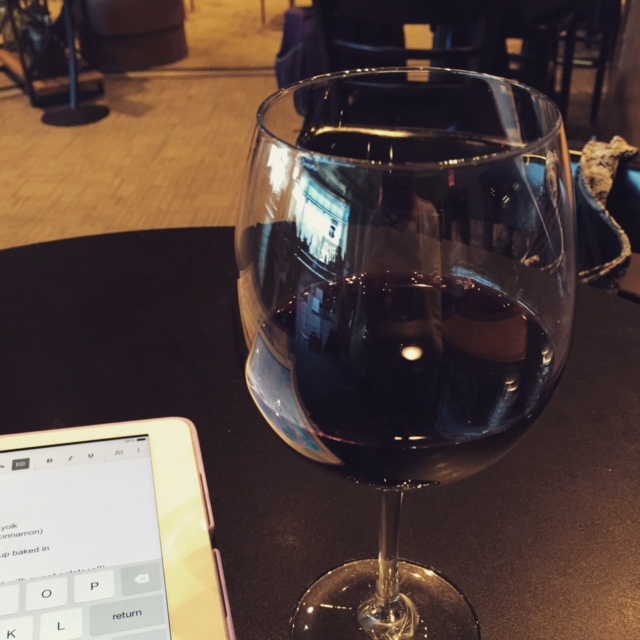 But of course it IS good to be home. Especially since I have a week's worth of delicious lunches waiting for me… Including these amazing stuffed shells I made with vegan alfredo sauce. Unfortunately the pictures didn't really turn out well, so I'm going to have to try again so I can share that recipe with you!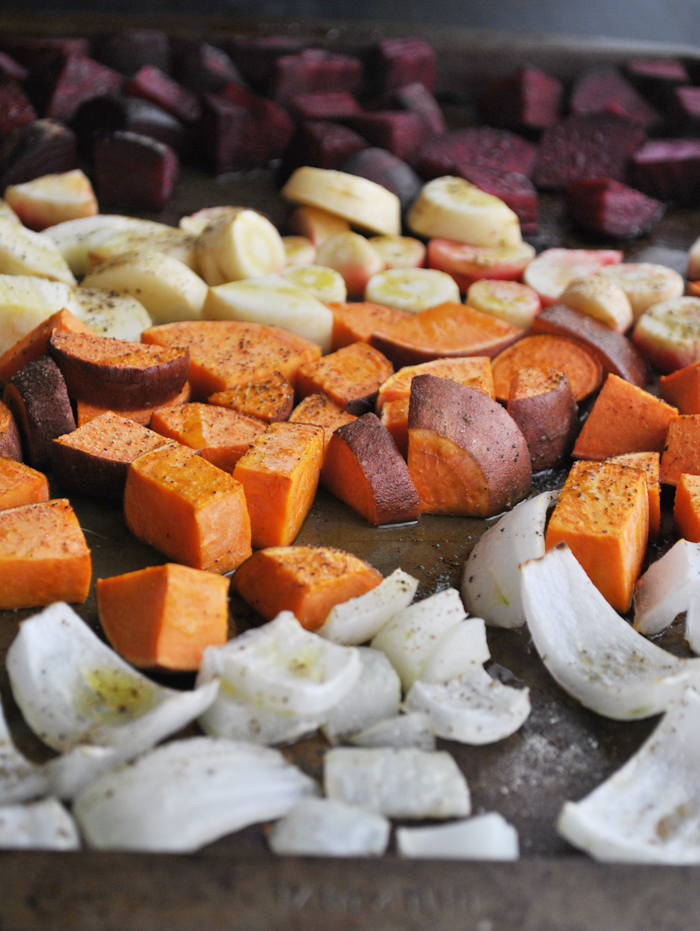 ---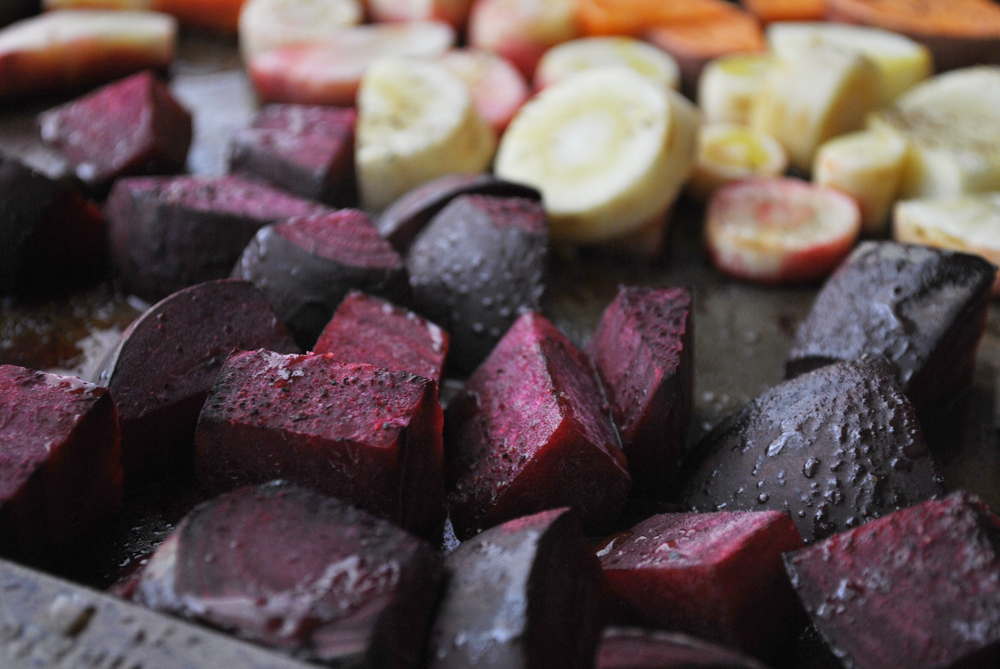 Easy Roasted Veggies
2015-04-20 09:14:28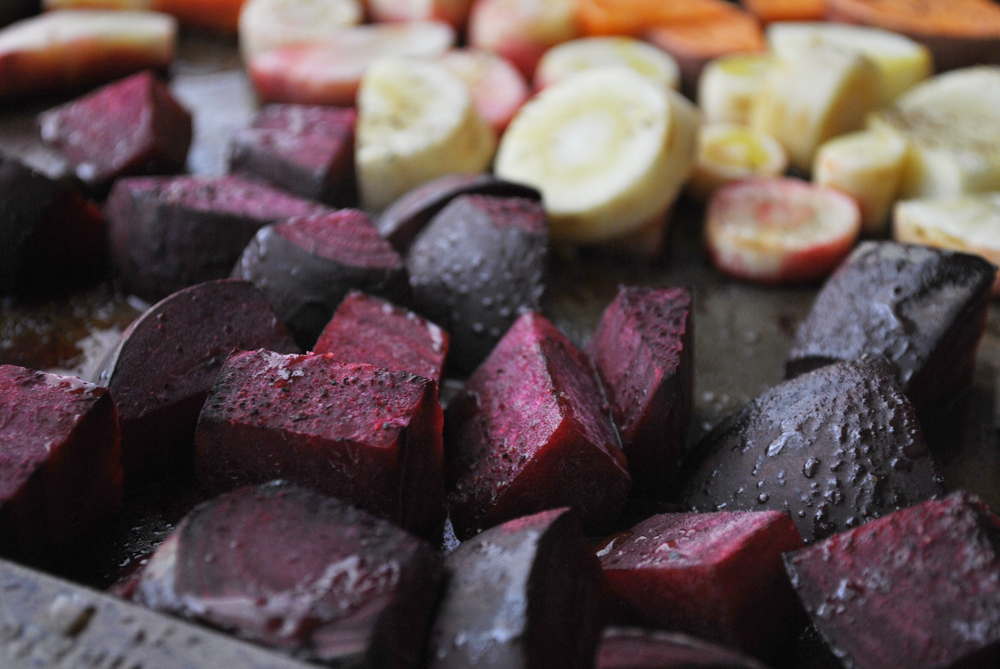 Serves 3
Ingredients
3 beets
2 parsnips
1 large sweet potato
1 small sweet onion
2 tablespoons olive oil (I use a butter flavored one and LOVE it!)
Salt & pepper
Instructions
Preheat oven to 400.
Wash and chop the veggies into bite-sized pieces, and arrange on a baking sheet. Drizzle with oil, then add salt and pepper.
Bake for 25-30 minutes until done (will depend on how small your bites are!), stirring halfway through. Add more s&p as needed.
Notes
This yields 4-5 cups, or about 3 lunch servings. Super easy to double if you need more!
That Was Vegan? http://www.thatwasvegan.com/