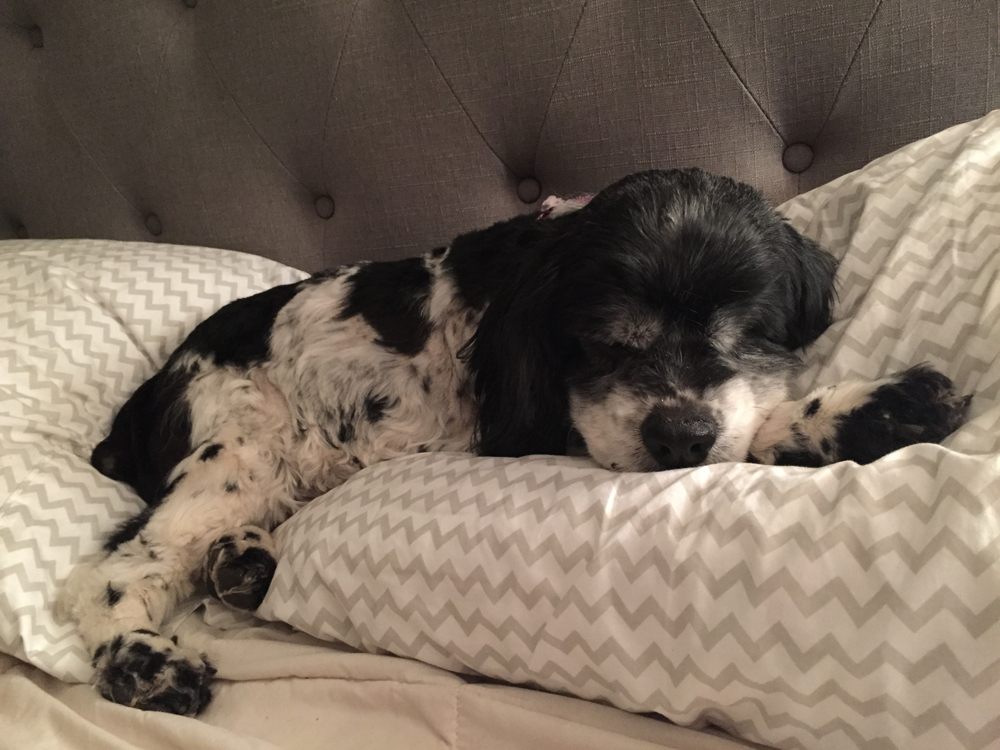 Ask anyone who has loved a dog and they will tell you, the only bad thing about dogs is that they always die too soon.
My Cooper left me for the rainbow bridge on Friday, and I miss him terribly. I can't tell you enough how wonderful he was, how sweet and full of love and joy. I never once saw him snap at another dog over food or toys, he never grumbled when I woke up him or moved him, and he would always give me a kiss, every time I asked for one.
He was also great at snuggling on the couch.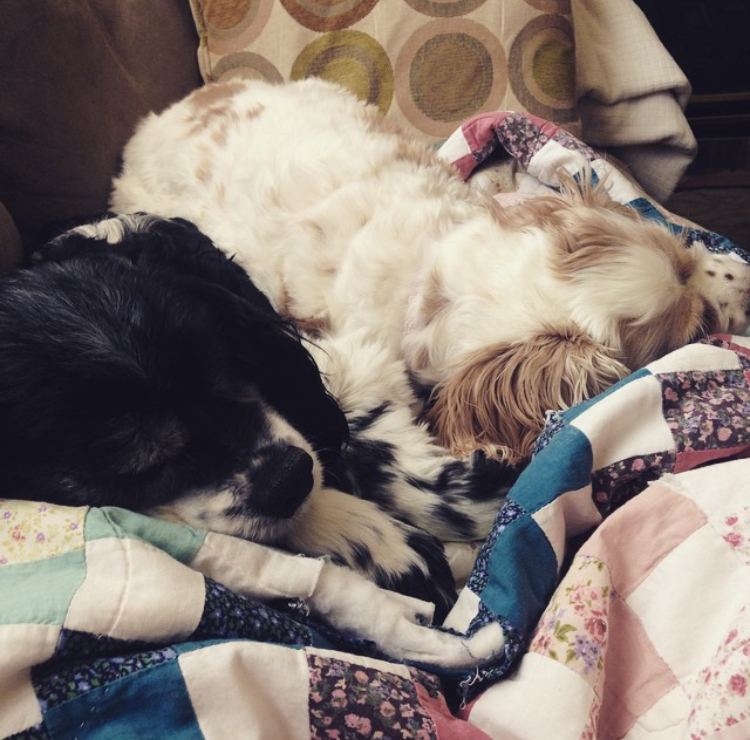 My sweet boy had a really hard start at life. You can read more about it here, but I just don't want to go into it again. Instead I want to focus on his life with me, which began December 7, 2007. The moment I saw him I knew we were meant to be together, and I never had a second of doubt. I'd like to think his life from that moment on was full of happiness.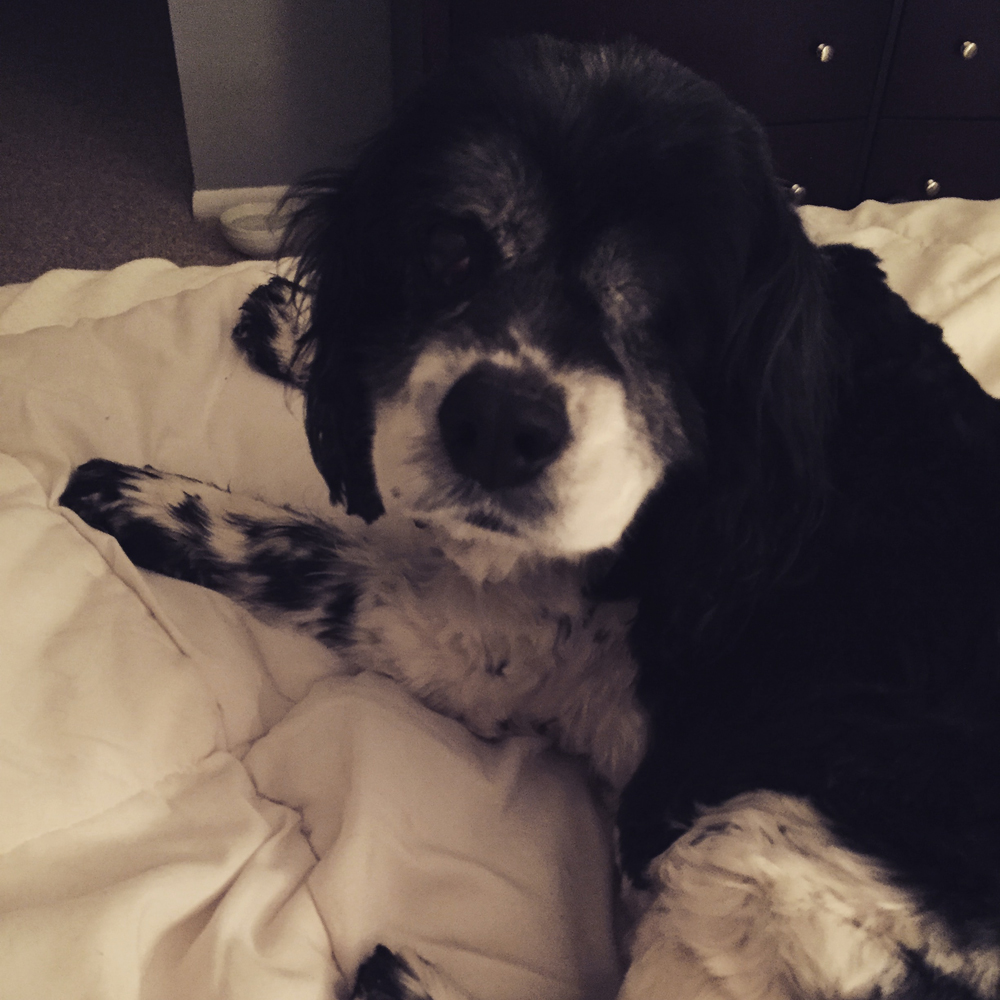 I'll admit I spoiled the heck out of that dog. He was even granted a lifelong free pass, meaning he could never get into trouble for anything! Not that he ever did anything wrong, of course. He was the best dog. We used to joke that he was just happy to be here, because he was always in such a good mood.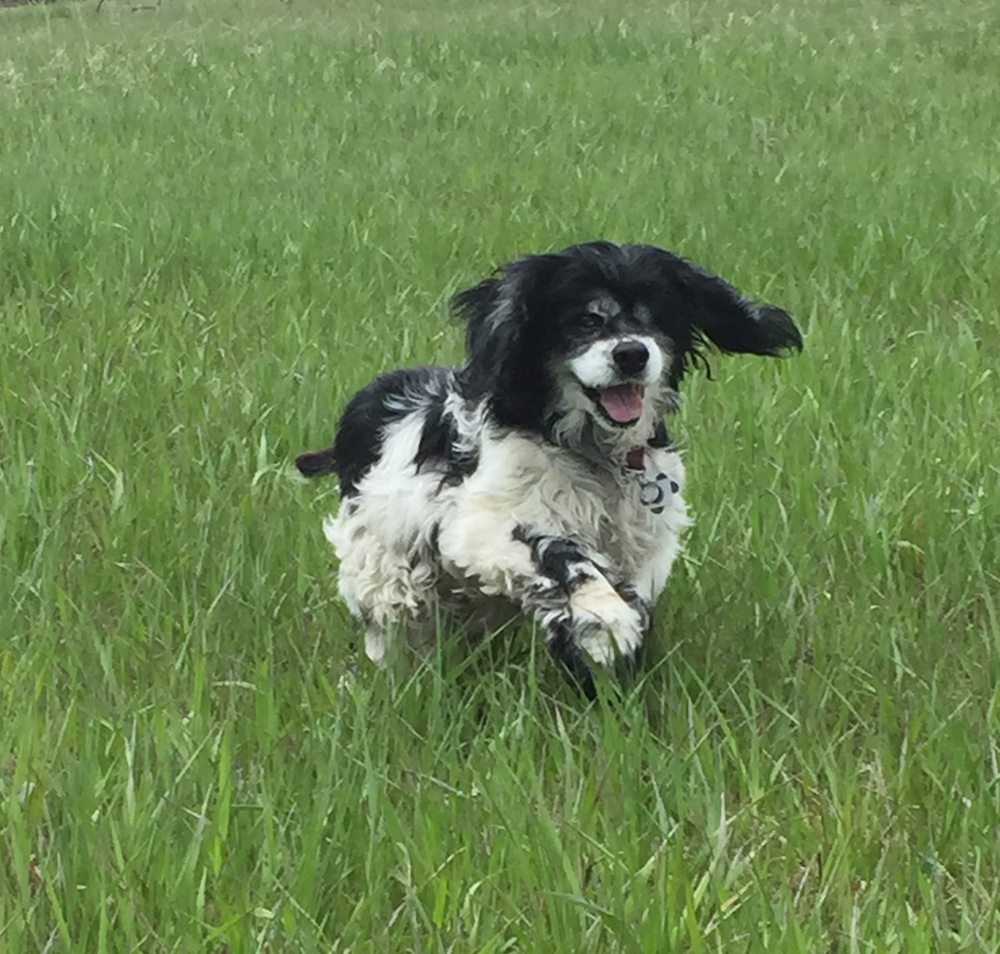 He had a lot of medical issues, but we dealt with them the best we could and always kept him comfortable. He was such a little trooper. And he was ALWAYS there for me! He got me through my divorce, through Betty's death, through my Dad's death, through the terrible breakup that led to me buying my little condo that truly ended up being his forever home.
I believe with all of my heart that he held on as long as he did so that he could make sure I was okay. And once he knew that I was finally in a good place, he knew his work was done and it was okay to go. I love him so much and am so grateful for the nearly 8 years I had with him. I'm most grateful for his love, and for how he always took care of me.
I'll never forget you Buggy, and I'll miss you forever!