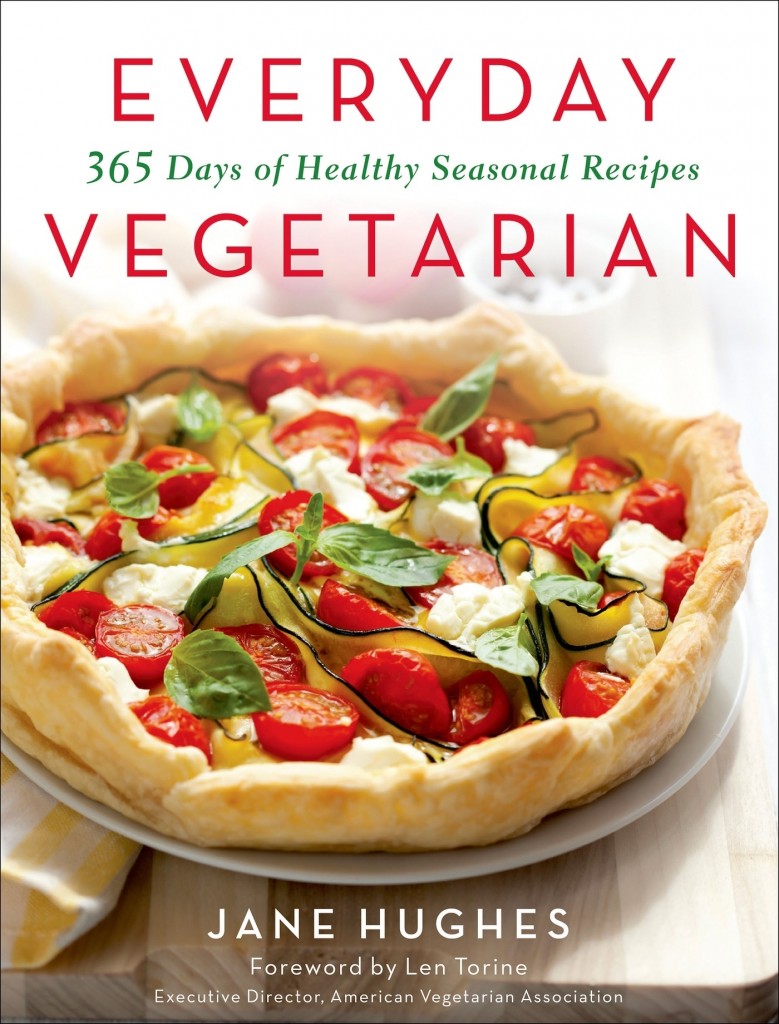 Another day, another dollar cookbook giveaway! And yes, this one is vegetarian, not vegan, but we all know how easily most recipes can be veganized, right?
Everyday Vegetarian by Jane Hughes is a beautiful book with tons of great recipes, many of which are already vegan. It's separated by season, each with a selection of starters, mains, sides, drinks, and sweets!
The publishers, in addition to letting me share a free copy with on you lucky readers, also allowed me to choose a recipe to share – and I chose Rice Noodles with Shallots and Garlic, because I love noodles.
And shallots. And garlic. (And bourbon, but that's another story!)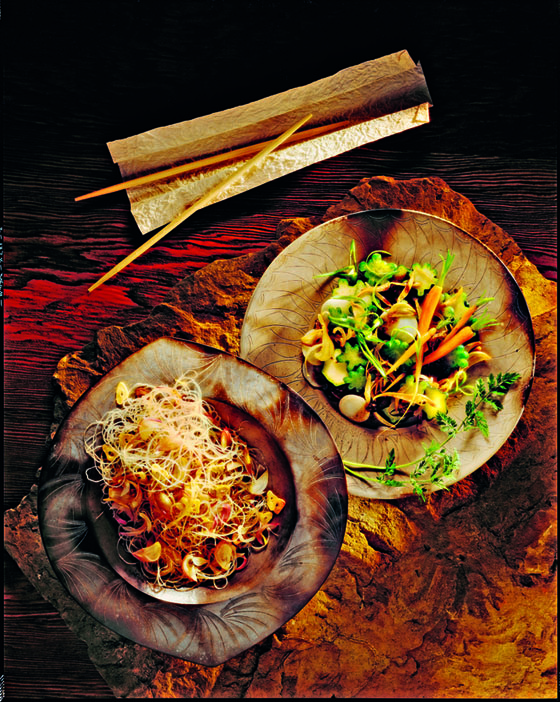 ---
The Giveaway
One lucky reader will win a copy of Everyday Vegetarian: 365 Days of Healthy Seasonal Recipes by Jane Hughes! To enter, leave a comment below sharing which season best represents your cooking or eating style. Are you like me and prefer hearty, squash-based autumnal dishes? Or are you hopelessly devoted to light, springy dishes? Contest ends November 10th at midnight (mountain time). One winner will be chosen at random and announced the following day. Be sure and log your comment into the Rafflecopter to make it count! Open to residents of US only, good luck!
---
Rice Noodles with Shallots and Garlic
2015-11-03 09:35:52
Serves 4
Ingredients
½ pound dried fine rice noodles
4 shallots
4 cloves garlic
½ teaspoon sugar
1 tablespoon mirin (Japanese rice wine)
2 tablespoons soy sauce
Freshly ground black pepper
2 tablespoons canola oil
Instructions
Soak the noodles in cold water for 20 minutes, then transfer to a colander to drain. Peel and slice the shallots and the garlic. Mix the sugar, mirin and soy sauce together in a small bowl with a tablespoon of water.
Warm the oil in a wok and sauté the shallots and garlic for a minutes, stirring constantly. Add the soy sauce mixture and the noodles, and stir-fry for about three minutes, until the dish is heated through. Season with freshly ground black pepper.
Notes
Rice noodles are popular in the cuisine of Eastern and South-Eastern Asia and are generally only lightly cooked to retain a slightly chewy texture. However, all sorts of noodles are used in East Asian cookery, and although some varieties contain egg and are not suitable for vegans, most are perfect for vegetarian dishes. Mirin has a distinctive sweet-sour flavor and is easy to fine in supermarkets and specialty food stores but you can achieve good results with a splash of sweet sherry, or cider vinegar that has been sweetened with a little sugar
That Was Vegan? http://www.thatwasvegan.com/