If you follow me on insta you're already familiar with my epic date nights- I crack open a box bottle of wine, queue up something good on Netflix, and order myself something delicious for dinner. Then it's cuddle time on the couch with Sally -and Teddy too, soon, hopefully!
Once in a while I'll cook, but more often it's delivery, and definitely something I wouldn't normally get. Chinese delivery is a big favorite, and thanks to apps like GrubHub and Eat24, it's at my door pretty darn quick. Lately I've been ordering from Fortune Kitchen, which apparently has a dine-in option, although I've never even driven by. Their food though? I can definitely vouch for that. And though they're actually located in Aurora, they do have a pretty large delivery area that stretches into parts of Denver.
The best best best part? They have an entire portion of their menu dedicated to vegan meat! That's right, you can order all your old pregan favorites, but without the animal products. And I've double and triple checked- their seitan is egg and dairy free! It's made with Chinese mushrooms, soybeans, veggies and seaweed.
Here are a few of my favorite dishes…
Vegetarian Sesame Chicken is hands-down the best thing they have, IMO. It's battered and deep fried the way I remember Chinese chicken dishes being- as opposed to that thinner batter you usually get on tofu. It's so flavorful and meaty and even omni friends say it's delicious and authentic.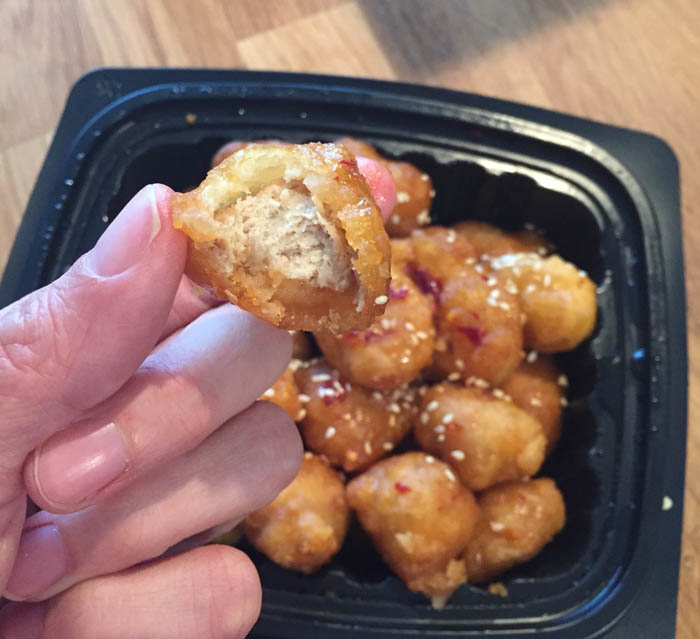 Vegetarian Chicken Fried Rice is almost always in my Eat24 cart as well. The seitan isn't battered, but it's very flavorful. And they have little bits of yellow tofu in there to make it look like egg. It also has peas and carrots and onion, just like the fried rice you'd find anywhere else.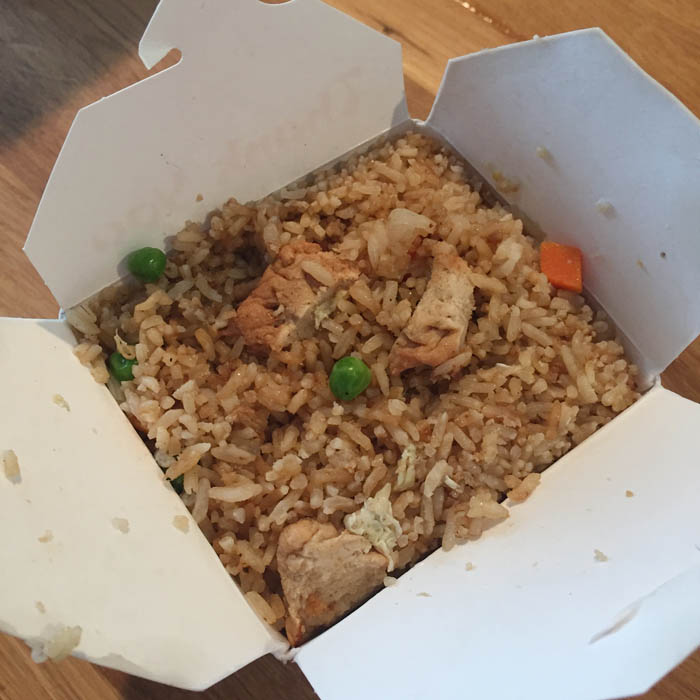 They call this Tofu in Peanut Sauce but I think it's really more of a Massaman Curry… And I have to stop myself from just drinking it straight from the cup it's delivered in! I always order it medium spicy, and I love the broccoli and pineapple mixed in.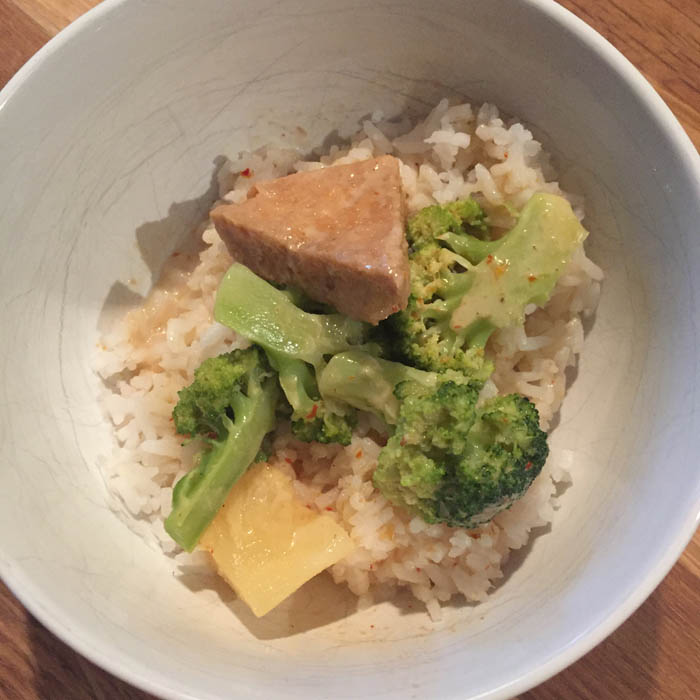 Vegetarian Beef with Broccoli is the only "beef" dish I've ever ordered from here. The flavor is great, but the texture of the "beef" is much softer than the chicken. I'm a huge fan of all the veggies they include in there though!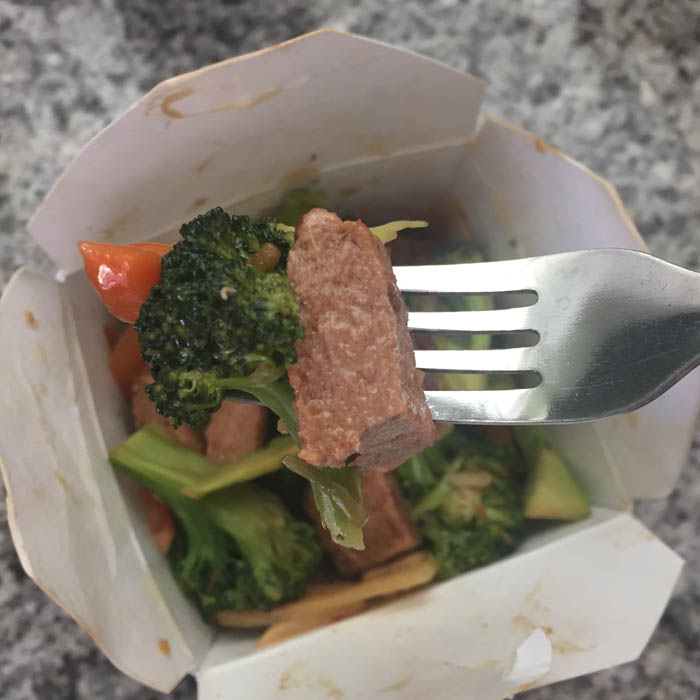 And finally, the old delicious standbys: Sesame Tofu and Orange Chicken! Both are good, but when I crave the sesame sauce, I much prefer the vegetarian chicken dish. And I find the orange chicken to be a bit sweet… although in all fairness I do order it mild, so it may be my own fault. The veggie spring rolls are free with a coupon on Eat24 so I always get them, but they're nothing special. But hey, free is free, right?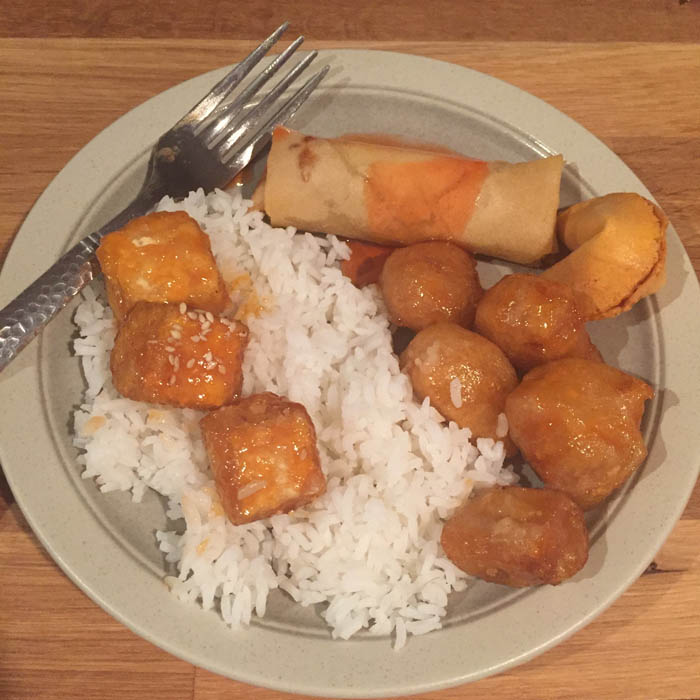 So if you find yourself in need of Chinese takeout or delivery in Southeast Denver, you have to try them. You can checkout their full menu here (or via your favorite food order app), and they're located at 12120 E Mississippi Ave in Aurora!
Want more Denver-area restaurant reviews? Check out my Mile High Vegan Eats page!