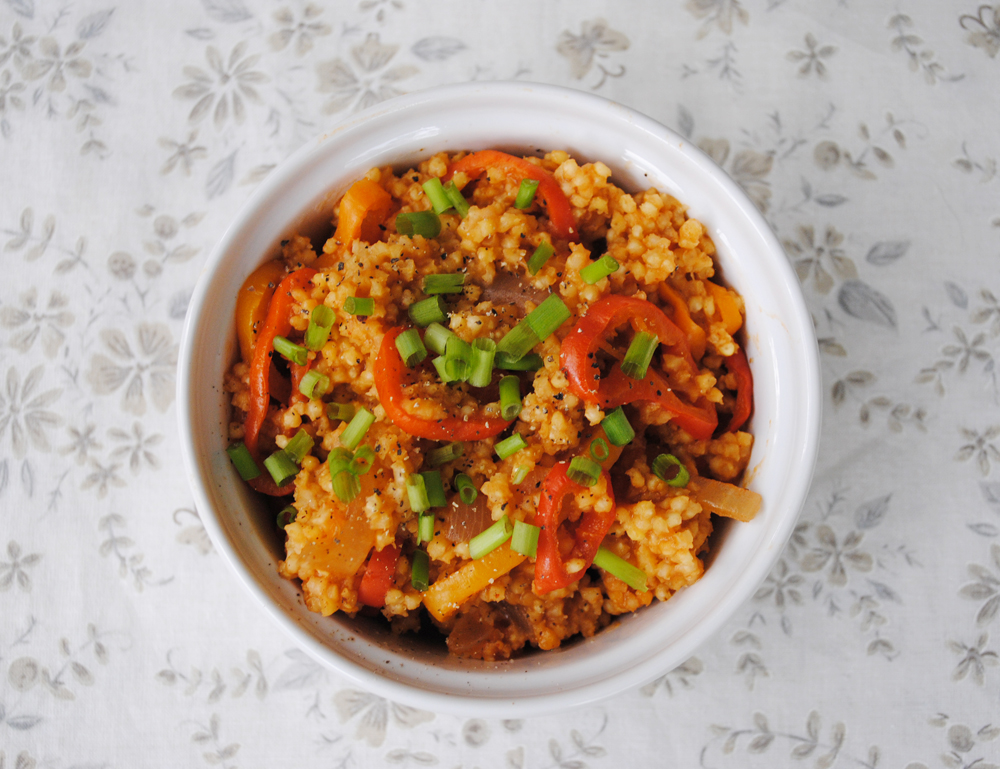 Mmmm mmm millet! It's healthy, full of nutrients like iron, magnesium, and B-6. It's gluten-free if that matters to you, and it's one of the least expensive grains you can buy. And when you cook it up with fresh veggies and spicy fajita seasoning, it makes a fantastic side dish or entree all on its own!
I cook with millet a lot these days… "these days" being since I realized that I know a millet farmer who will share with me, haha! I've made Early Morning Maple Bacon Millet: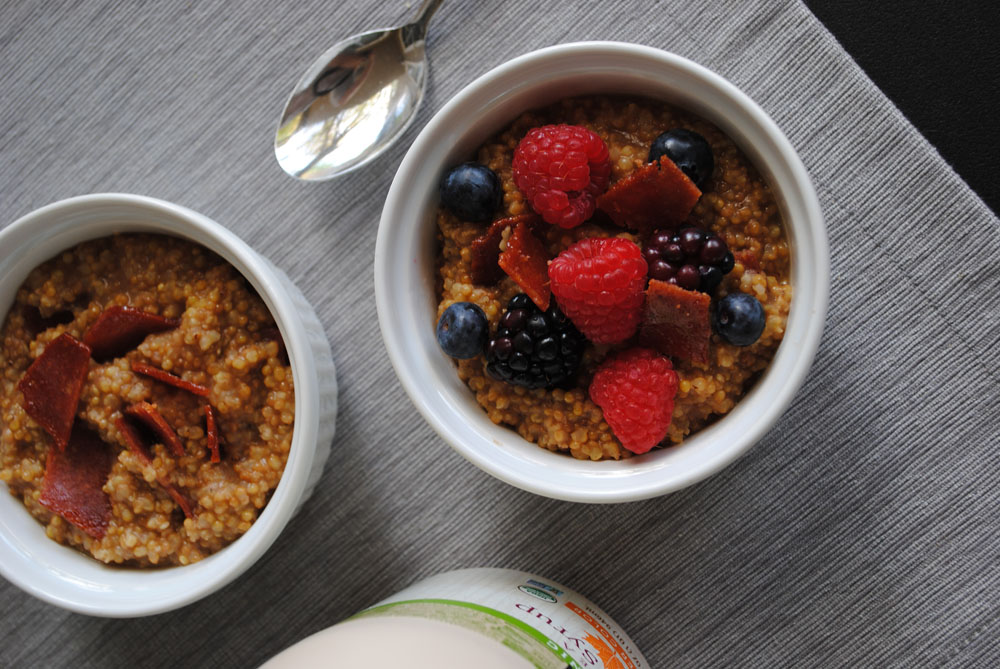 And I've made Peanut Butter Bourbon Buckeyes with Crispy Millet: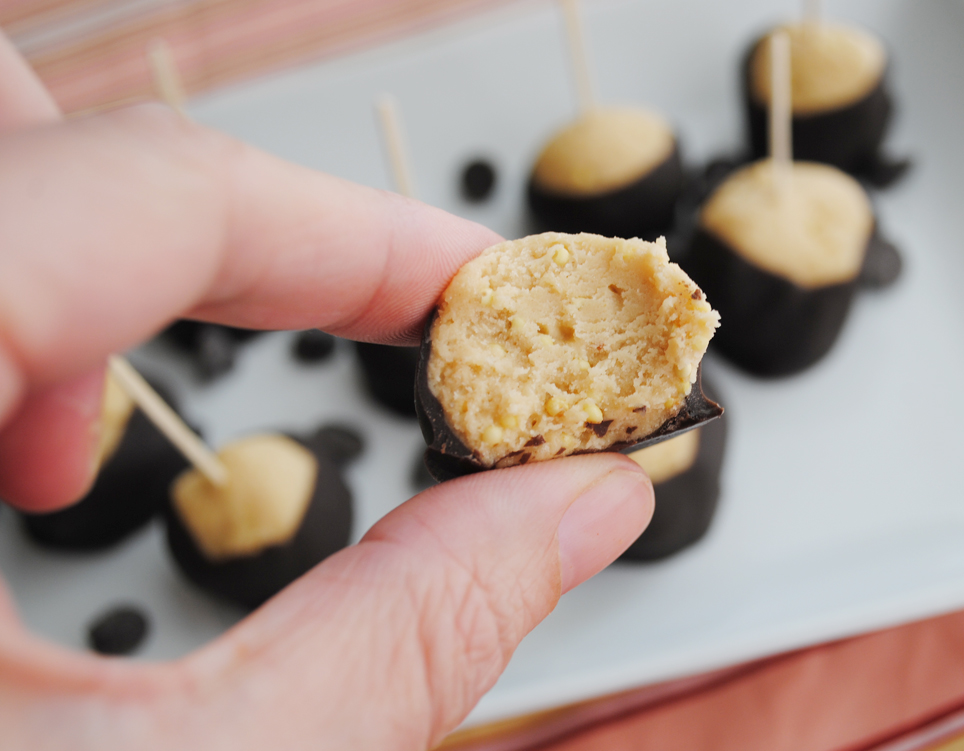 Those buckeyes, OMG. You need to make them immediately. I need to make them immediately! The best thing about them (besides their amazing flavor and bitesized-ness) is that you can keep them in the freezer and just eat one or two or seven at a time. It's not like a cake that you (feel like you) need to eat all at once before it gets stale, you know?
But before I get all sidetracked with dessert, let us focus on dinner, or lunch. Spicy Fajita Millet.
So easy to make. While you're cooking the millet in one pot, simple water saute some veggies and seasonings in another pan, and then mix them all together. I used mini sweet peppers because I love their shape and size, and half a sweet onion. And TONS of spice. I ate one serving right away for dinner, and the rest became lunches for the week.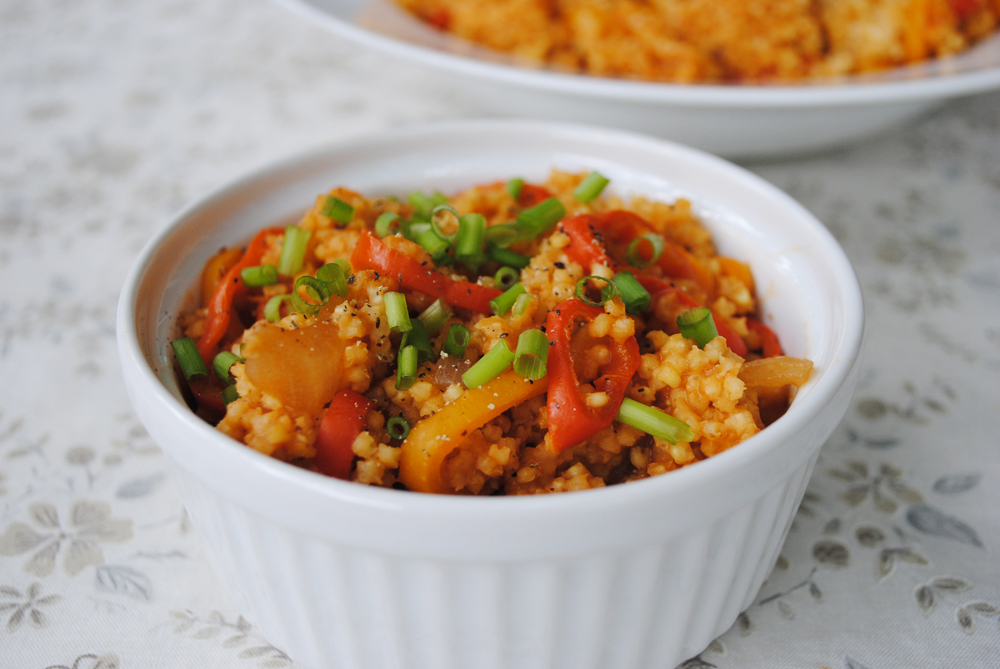 I topped it with a few sliced scallions, but you could go more decadent and use a little vegan cheese or sour cream- that would be delicious too!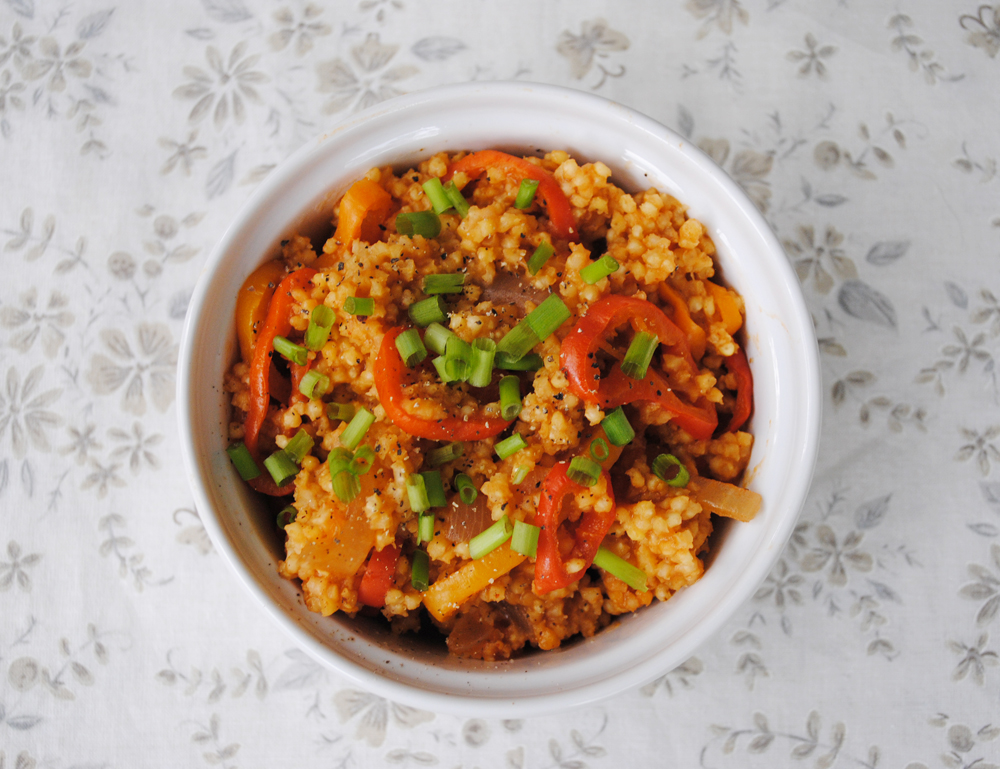 Spicy Fajita Millet Bowl
2016-08-16 08:54:29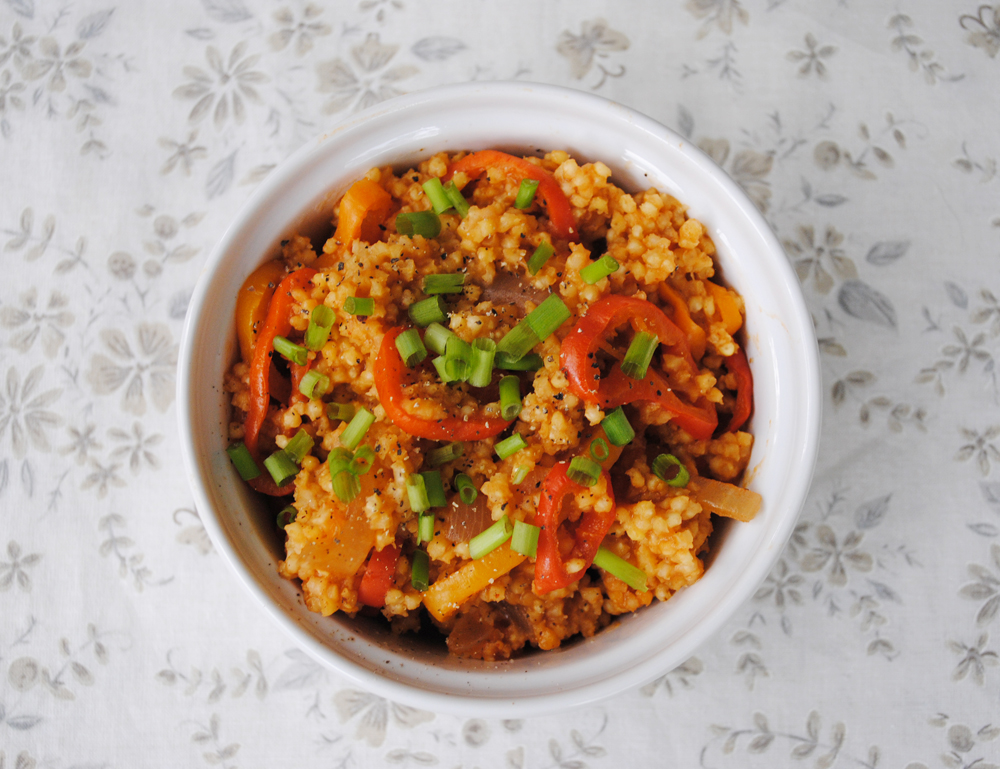 Serves 4
Ingredients
1 cup uncooked millet
8 sweet mini peppers
1 small sweet onion (or half of a regular sized one)
3 tablespoons fajita seasoning plus 1 teaspoon (store bought or homemade)
Couple shakes chili powder and crushed red pepper flakes for extra flavor
Salt & pepper to taste
Toppings like vegan cheese, sour cream, sliced scallions, etc!
Instructions
Cook millet per package instructions, adding in 1 teaspoon of the fajita seasoning
Slice the peppers into pretty little circles, halve and slice the onion (for shorter strips)
Water saute the veggies over medium-high heat for 2-3 minutes. Add the rest of the seasonings and more water as needed, and continue to saute for 5-6 more minutes. You want the veggies cooked but not mushy.
Combine with the cooked millet stirring well. Taste and add salt and pepper, or more spice. Top and serve!
That Was Vegan? http://www.thatwasvegan.com/