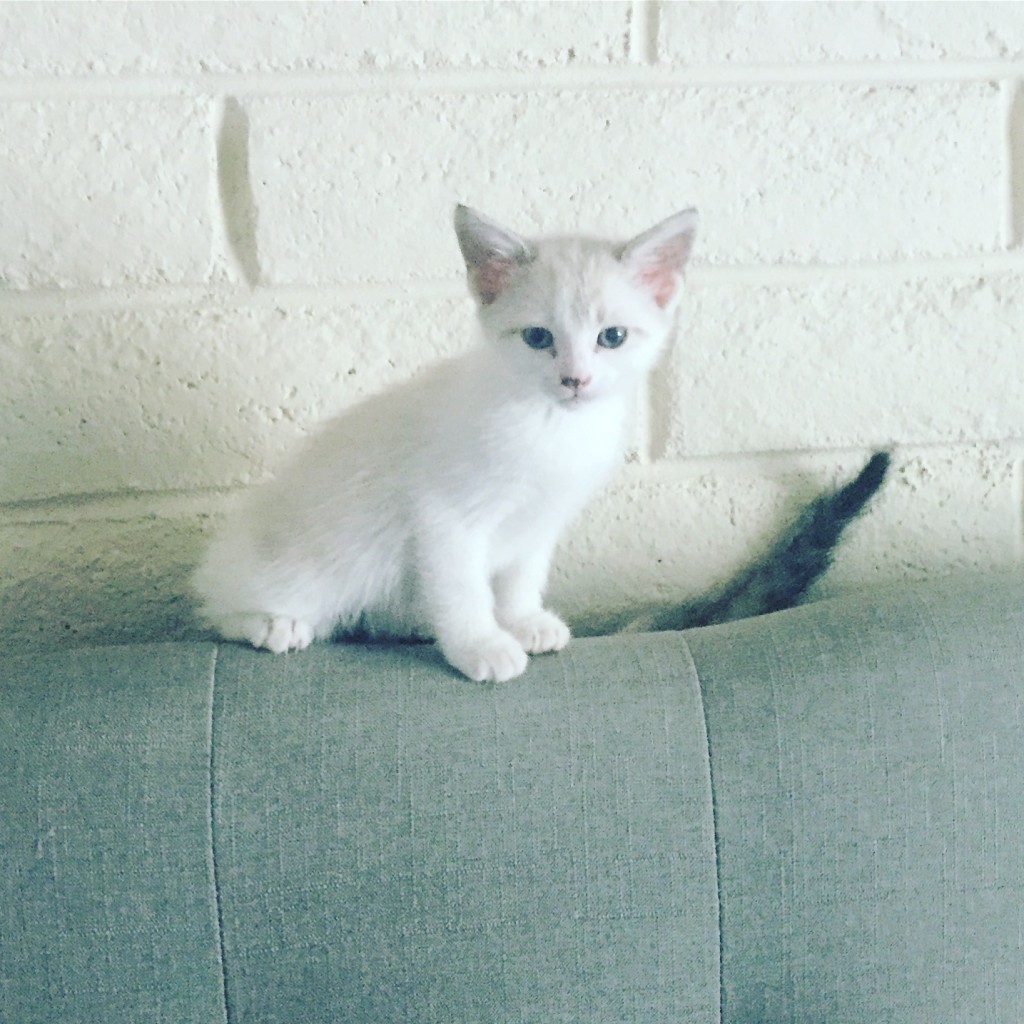 I miss my foster kittens! Last Saturday they hit the two important milestones- 8 weeks old and over 2lbs, which means they were ready to be spayed and find their new homes. Mama too. Of course, as you can see in the photo above, they had just learned how much fun it is to climb up and down my headboard, so I supposed it's for the best, before their tiny little claws cause too much damage. So goodbye Squirrel, Mouse, Bunny, and Chipmunk. I hope you have long, happy, healthy lives full of catnip and silly toys! 💖
Other important updates? Two weeks and counting until my Grandma Josie moves here!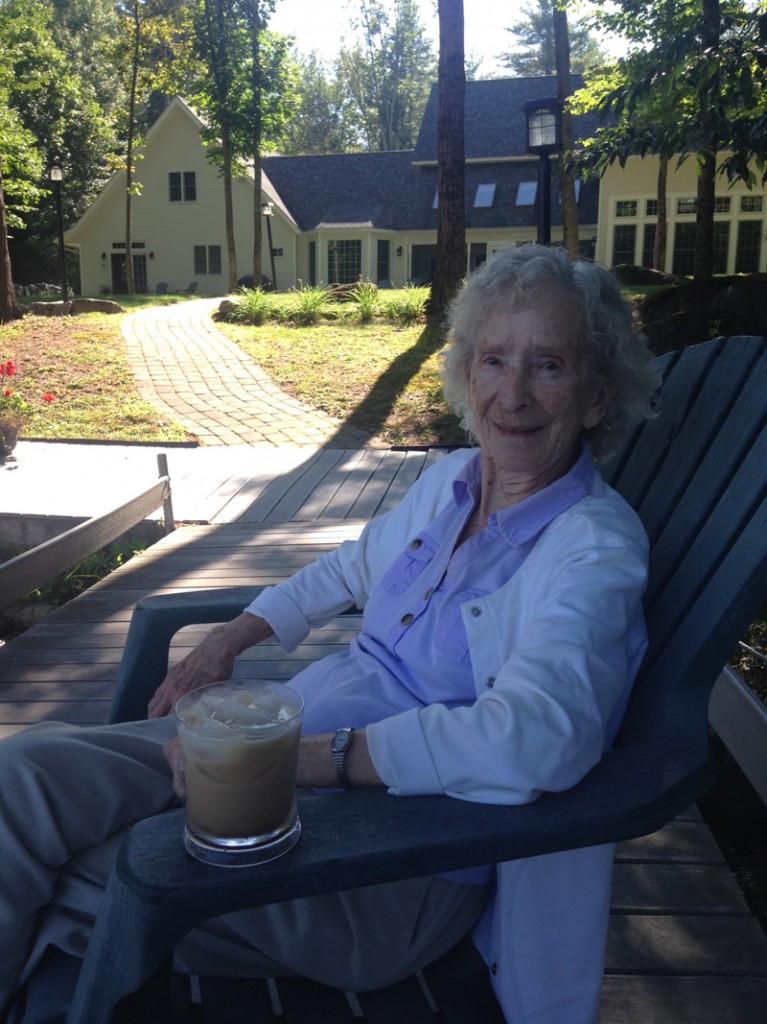 She's 86 and this will be her first time living in a city, which she finds very exciting. I can't wait to have her here and help her get settled in. I'm sure she'll miss the beautiful lake house, but she'll still have White Russians here in Denver, haha! And even better, a couple weeks after that, my mom will be moving here too – talk about exciting changes! I haven't lived near my Mama since I left NH in 1999, and I've very happy that will soon be changing.
In the meantime, here are some yummy bits I've had to eat…
From a recent shopping spree at Nooch Vegan Market here in Denver, my favorite Earth Balance White Cheddar Puffs! I also splurged and tried two new products, the Late July Bacon Habanero Chips and WayFare Nacho Cheddar Dip. Both were amazing. The chips were spicy and had a really strong bacon flavor, but the cheese dip stole my heart. The best pre-made vegan queso I've ever had, by far.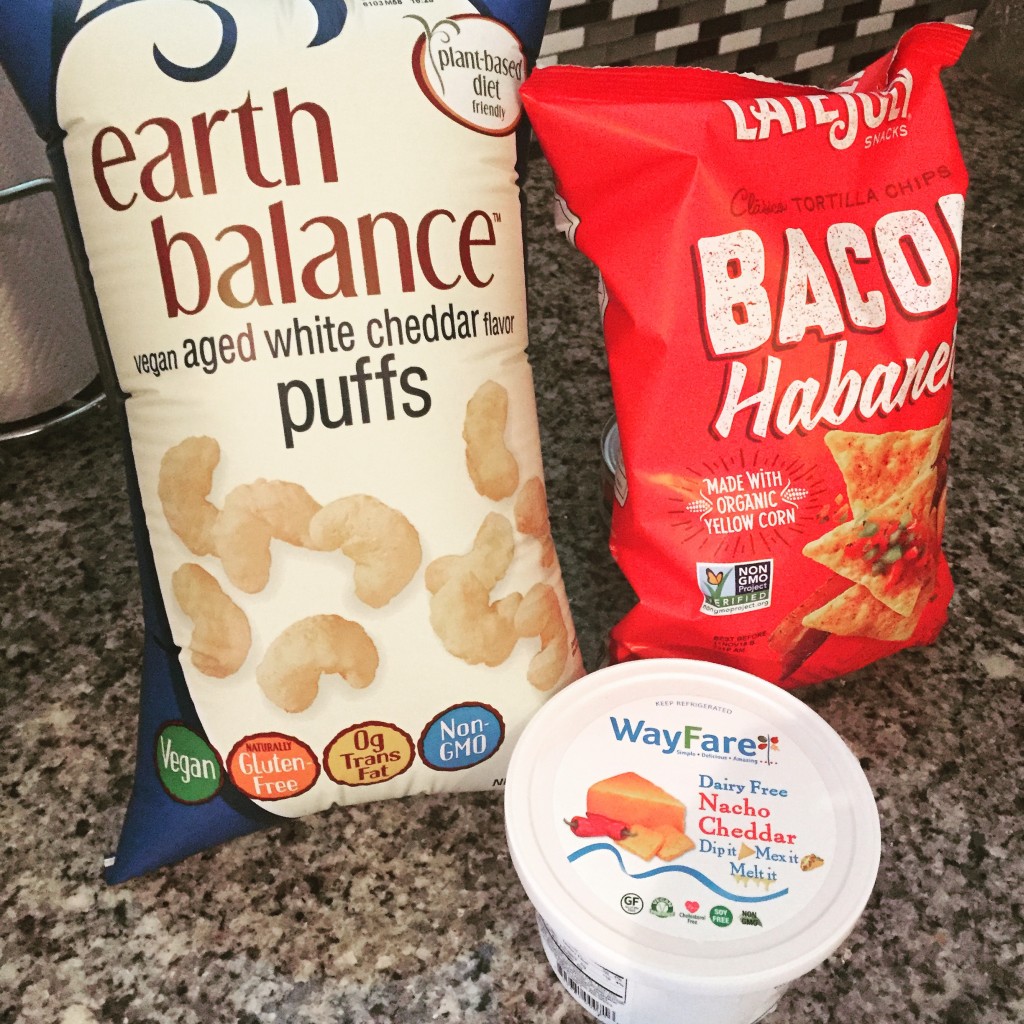 Buffalo Seitan wings (with vegan ranch!) and fries from City O' City… the ultimate happy hour snack, right!? And no, I didn't eat them all myself, they were shared with two other girlfriends – I swear!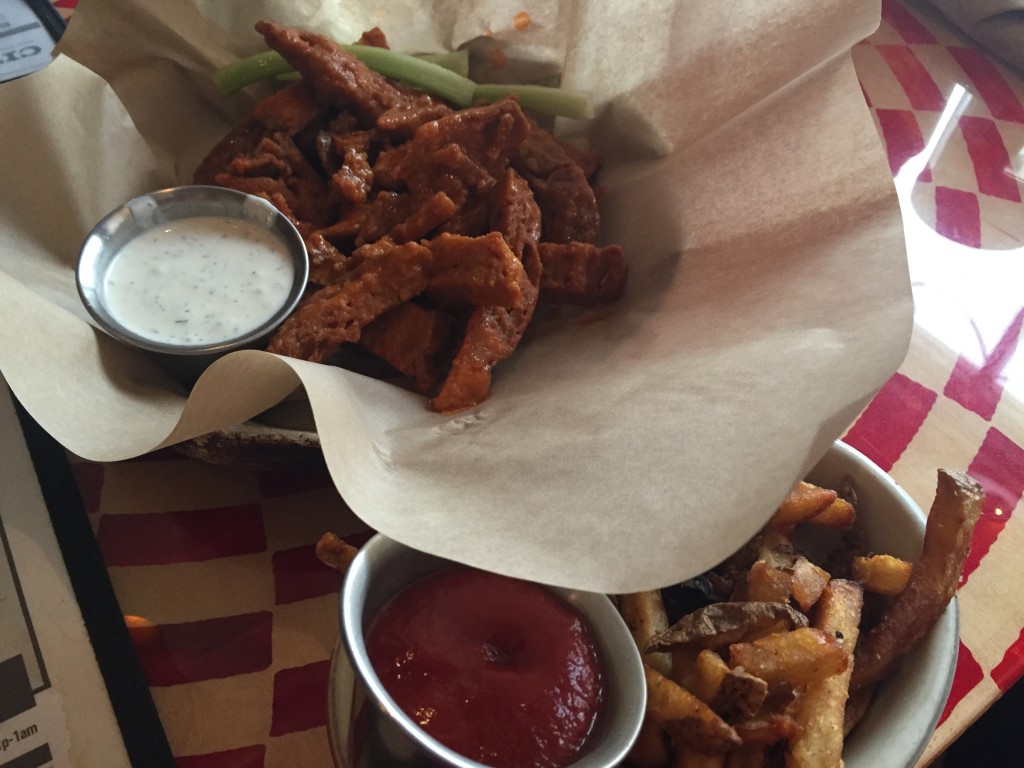 I wont lie… by the end of August, if you were to cut me open, I'd probably be bleeding Gin & Tonic. But I feel like that's okay because limes are a fruit and add a nutritional legitimacy to my summer drink of choice. Right?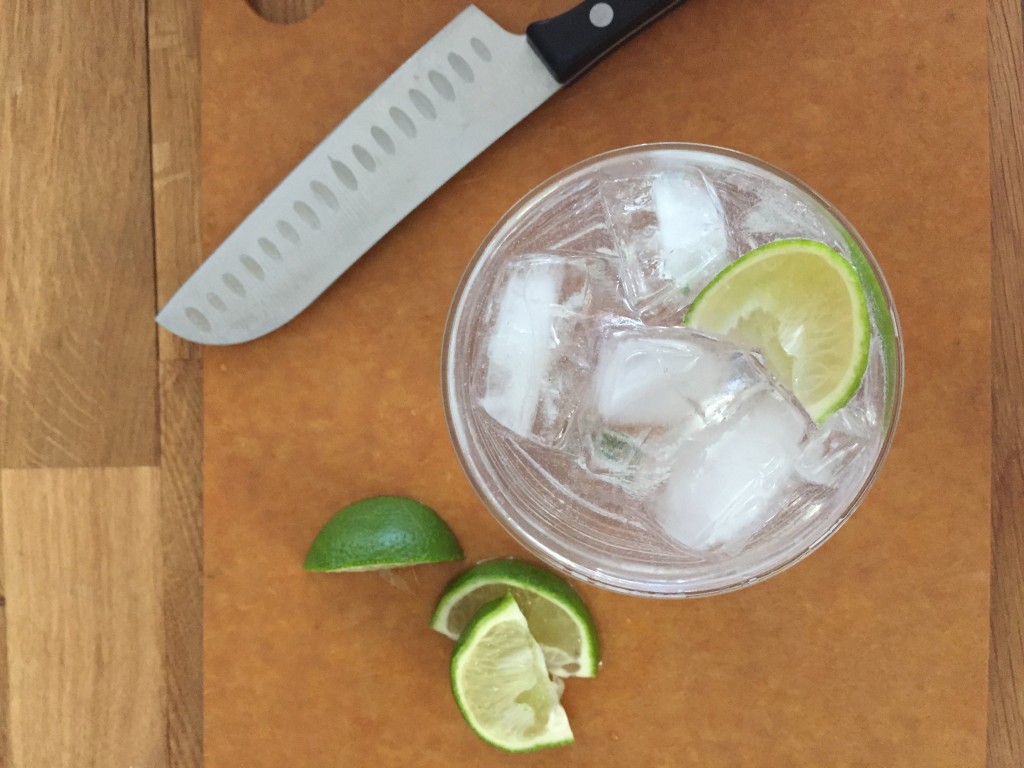 Dinner the other night was a baked sweet potato, steamed kale, and BBQ baked tofu. I don't usually have such healthy, well-rounded meals so I'm always careful to document them when I do 😉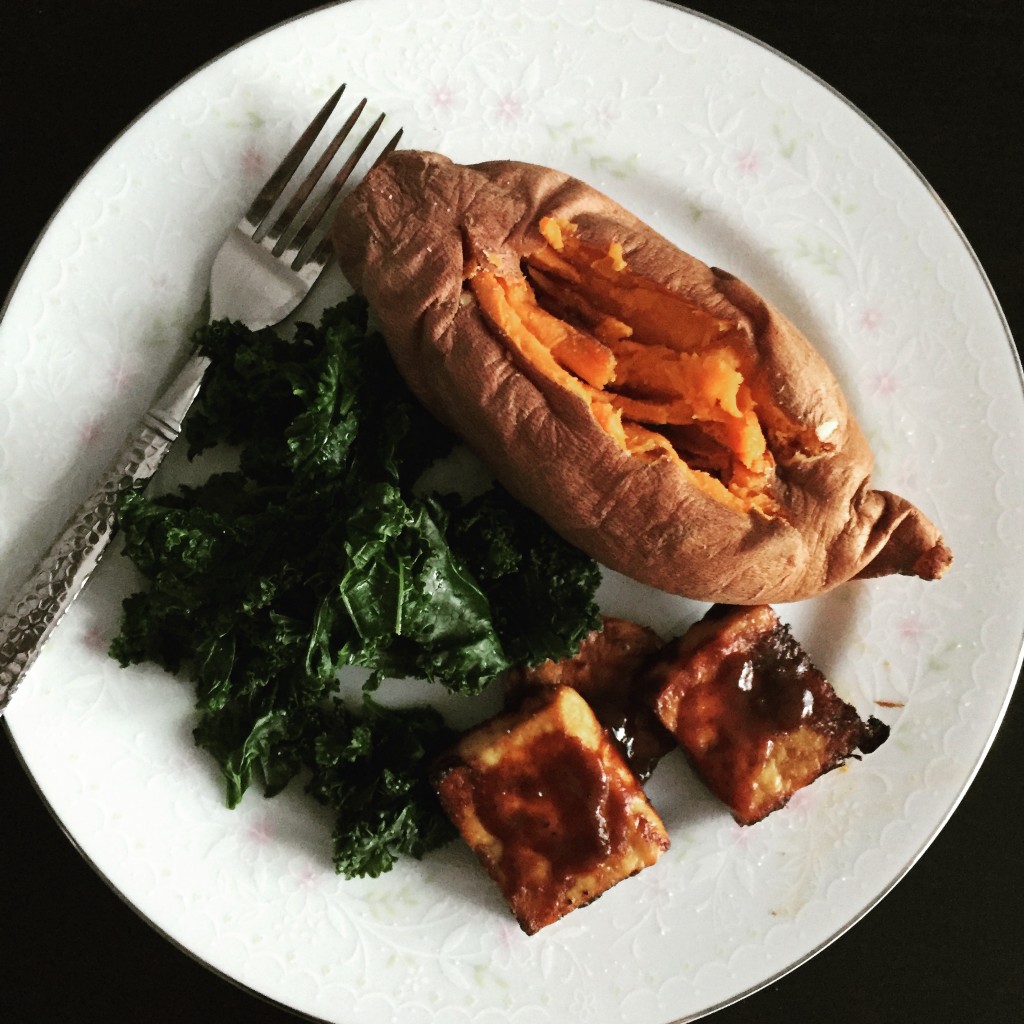 Speaking of which, this was from the weekend before last at a friend's BBQ- My Spicy Pasta Salad, a corn and avocado salad another friend made, a boca burger, and saw raw veggies and fruit. Everything was fantastic, and I need to get the recipe for that corn salad. It had feta in it, but she set aside a cheese-free portion for me, how sweet is that?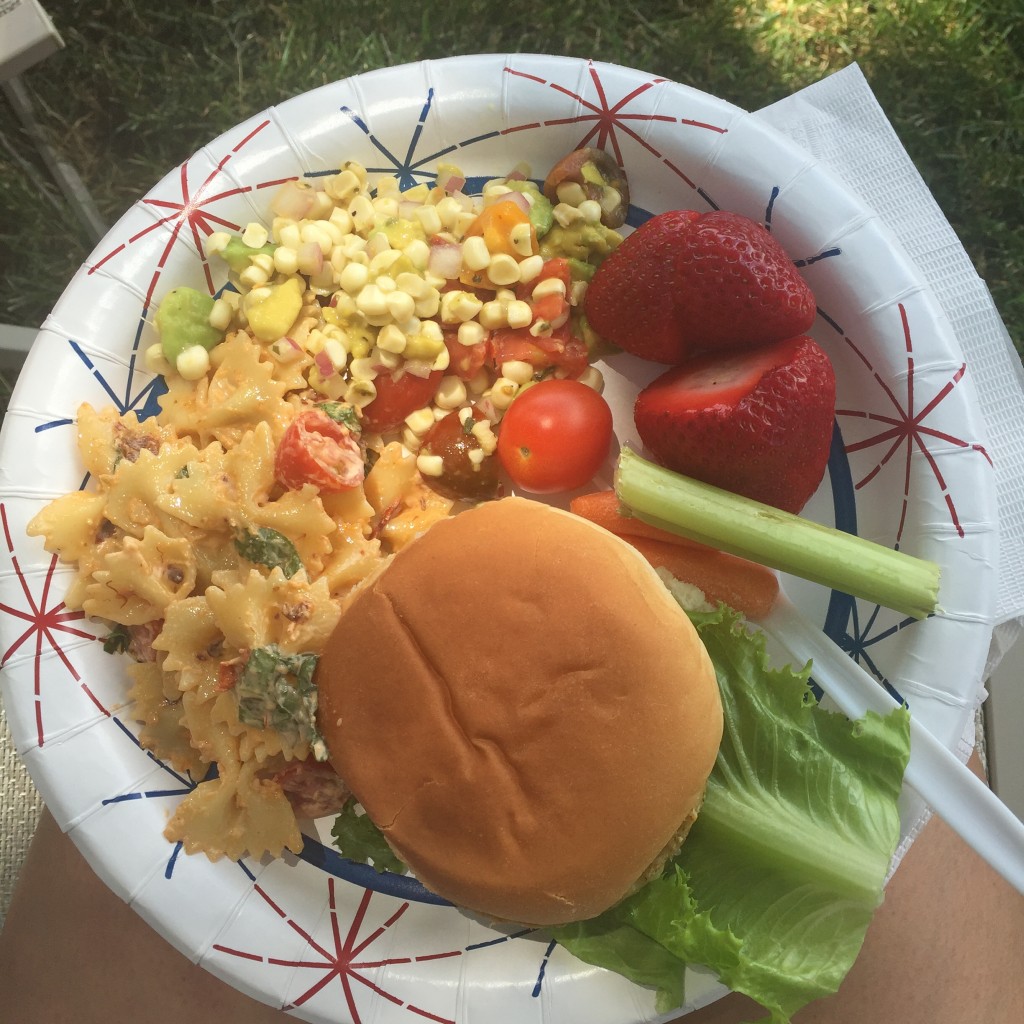 I always forget about my Hummus Veggie Melts which is a shame because they're really delicious, easy, and healthy! And when paired with a salad, they make a great lunch or dinner.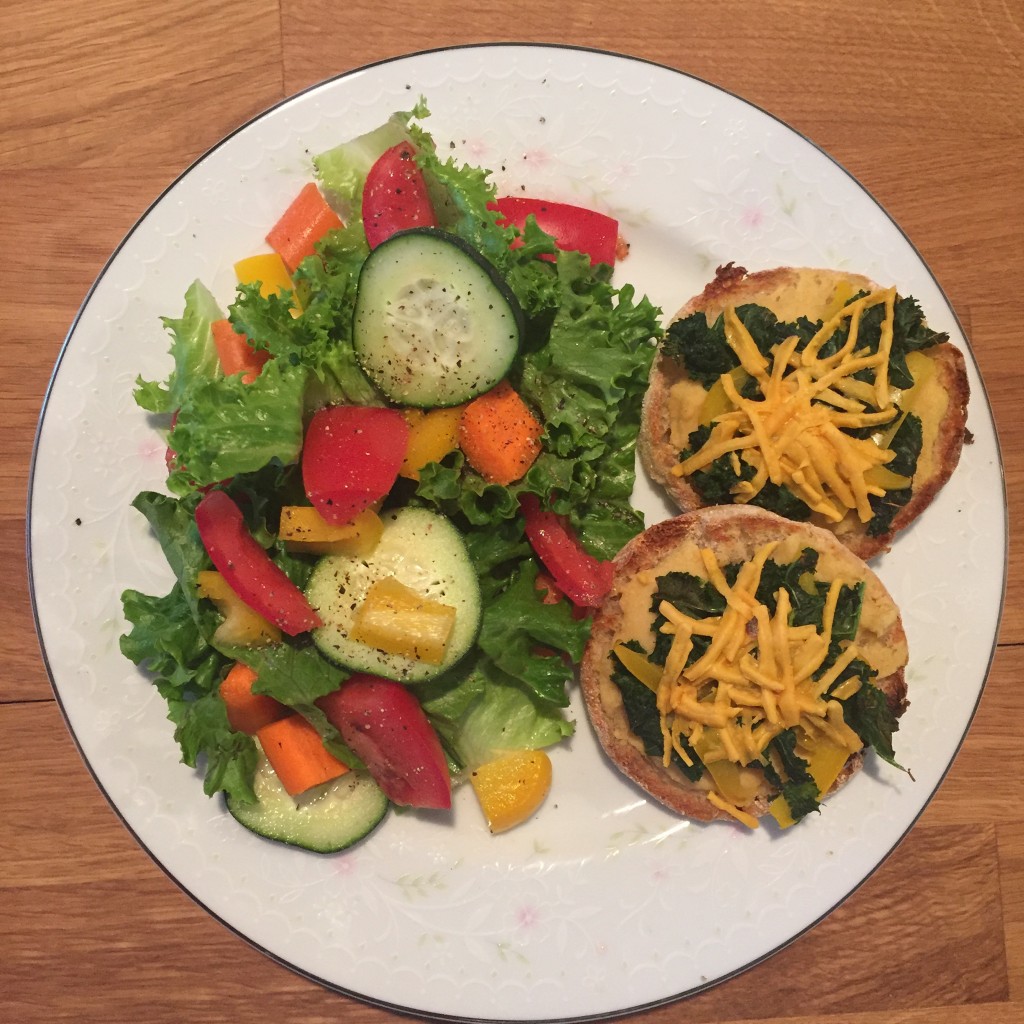 And finally, a little Tex-Mex feast: Seitan fajitas, brown rice mixed with cumin and chili powder and sweet corn, and black beans. I used my own homemade seitan (which is easier to make than you probably think!) and added a little vegan sour cream. Mexican food is probably my most favorite, if I had to choose.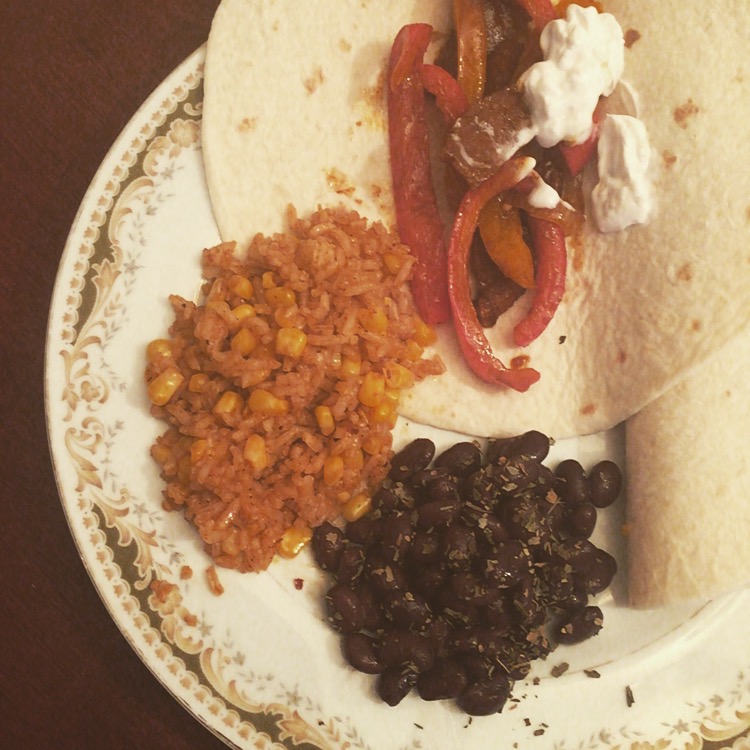 And speaking of spicy flavors, I'll be back Thursday with a recipe for my new, favorite way to enjoy millet!