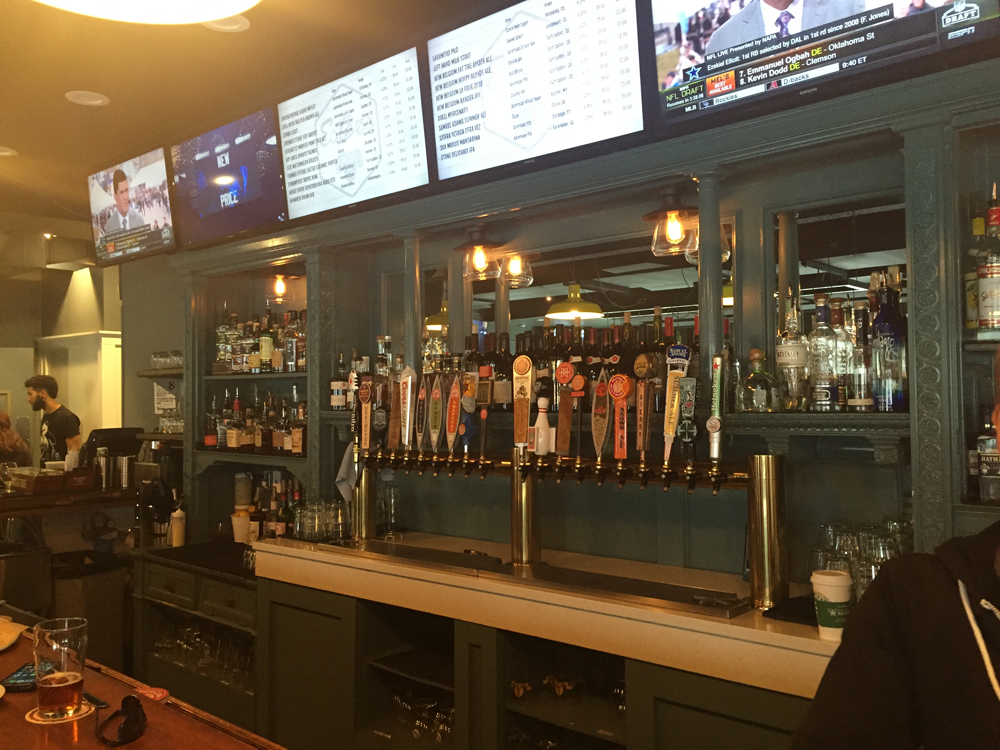 Esters is the perfect neighborhood pub. It's quiet enough to bring my mom there. It's chill enough for me to sit at the bar and have lunch and a glass of wine with a book. And it's fun enough to bring a date!
They're really close to my house (they're in Virginia Village, for you locals), and the atmosphere is just fun and friendly. There are tvs for all your sports-watching needs, and they have an outdoor patio area as well. Combine that with 22 beers on tap, and what more do you need?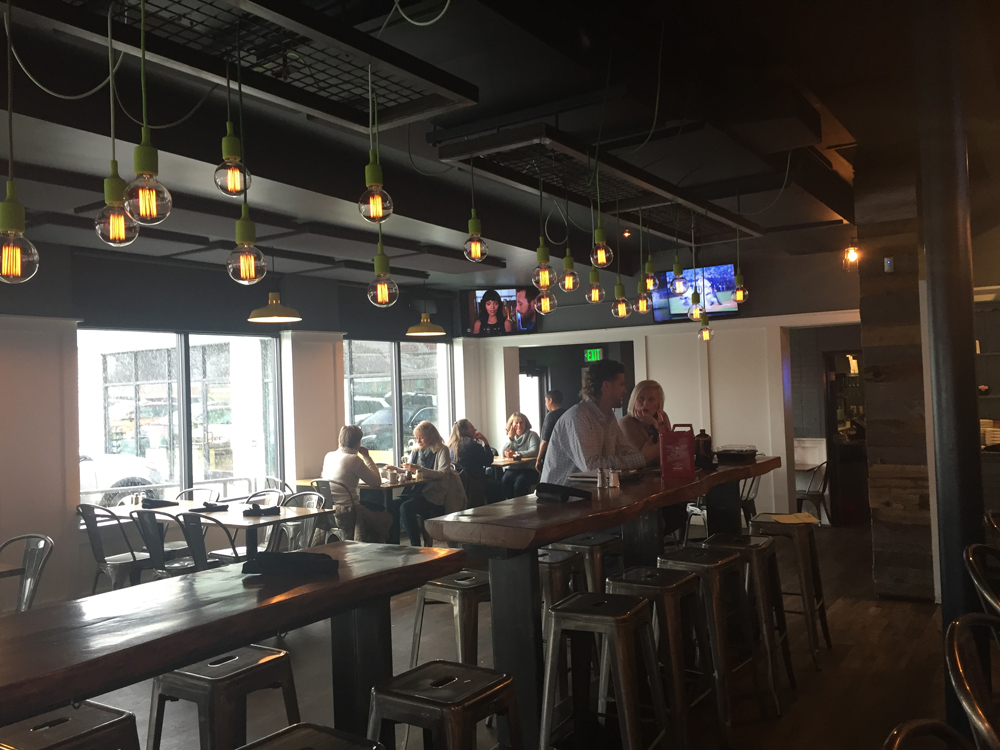 Here are a few of my very favorite things to order when I'm there:
Pizza made with Daiya cheese and all the veggies you could ask for. Their crust is fantastic and they never scrimp on anything!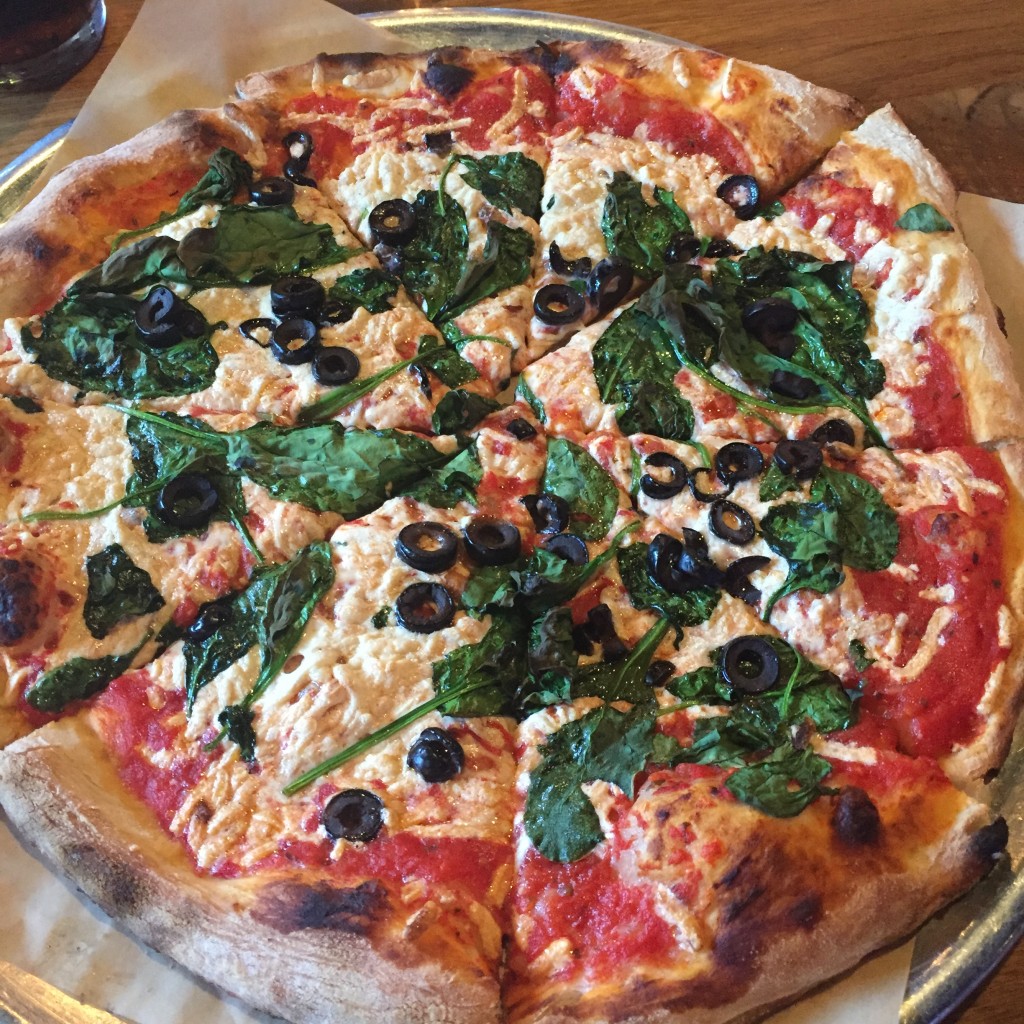 Their hummus is always fantastic too- topped with olives and chopped veggies, it's served with a TON of fresh soft pita. So delicious, but make sure you order the hummus without the cheese topping!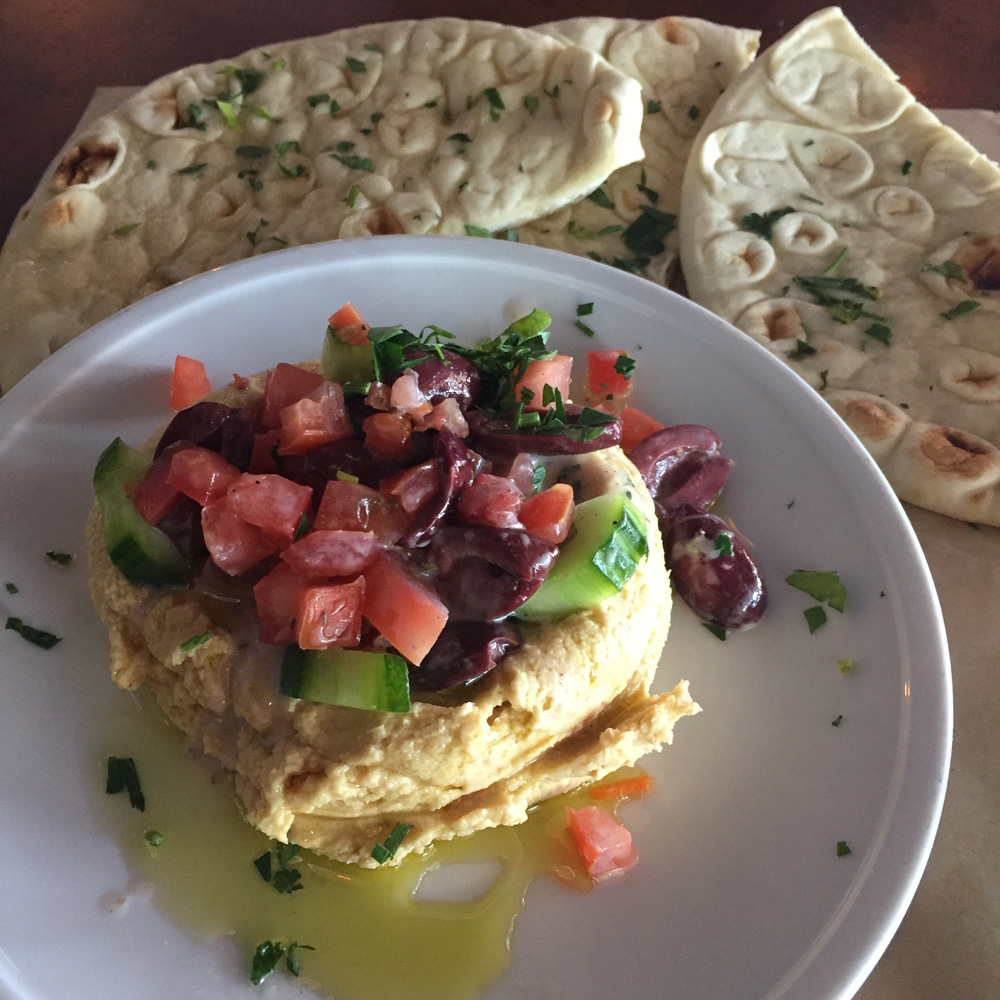 They offer a rotating, seasonal selection of salads – this one had kale, avocado and roasted red peppers. Again, you have to request no cheese, but that's easy.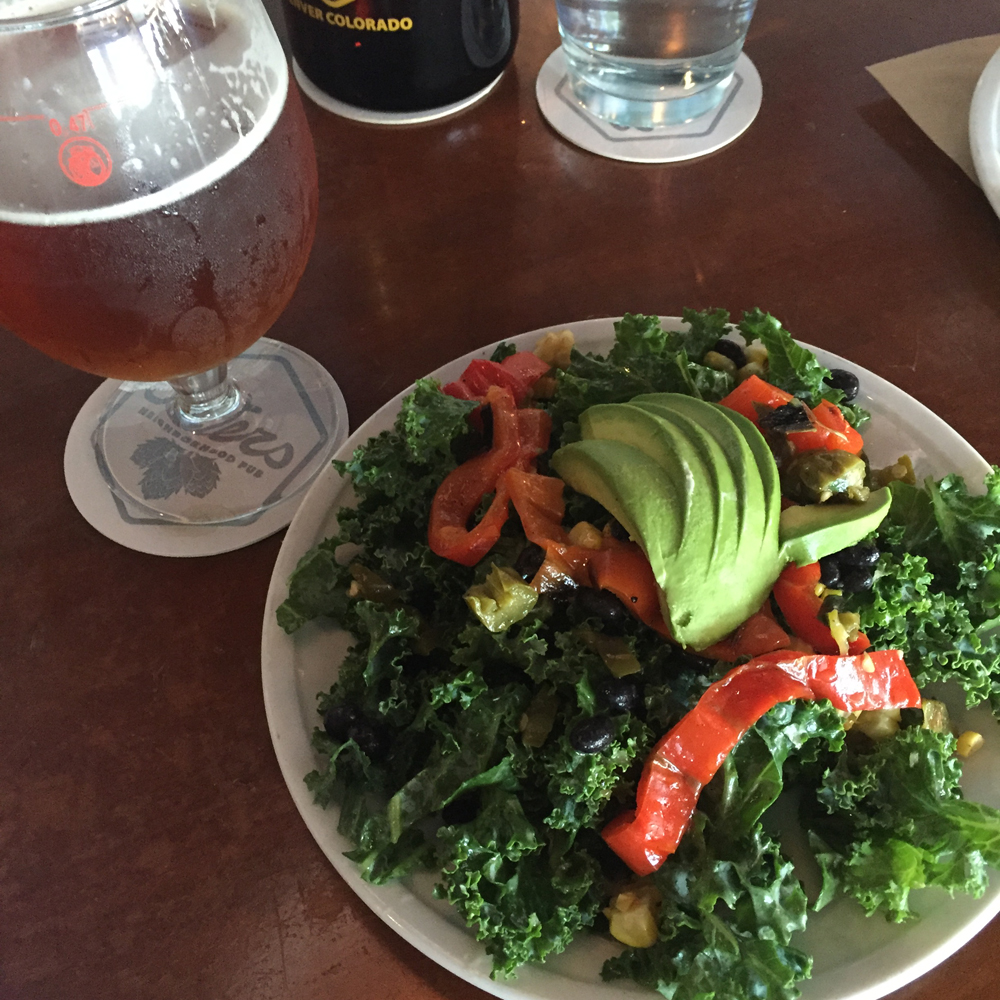 Want more Denver-area restaurant reviews? Check out my Mile High Vegan Eats page!