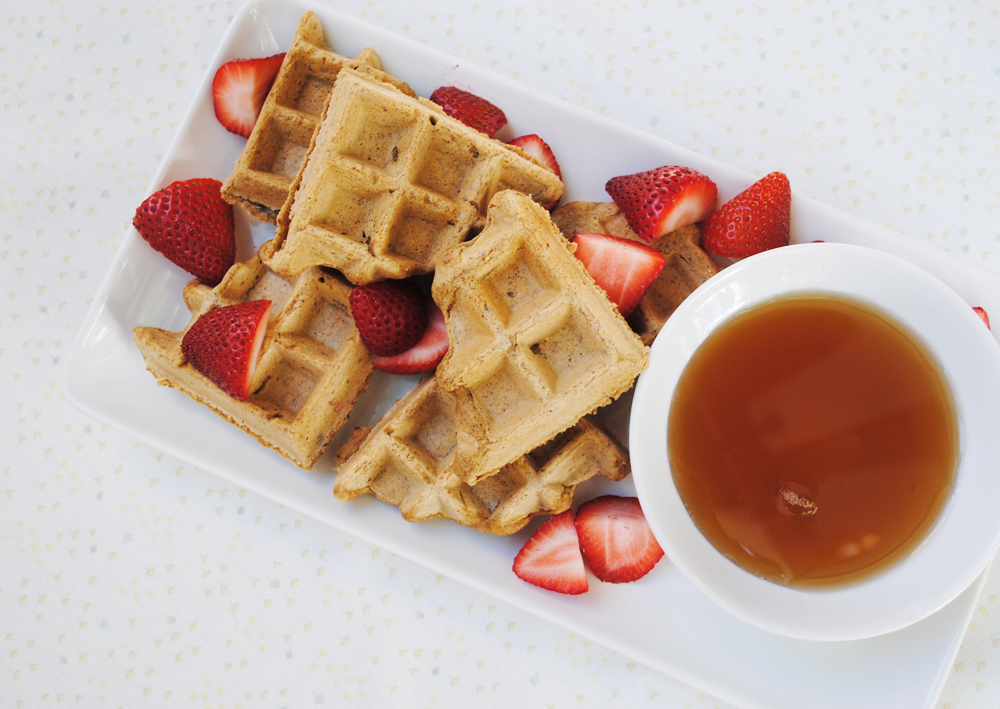 Waffles. We all love to eat them, but we don't always want to make them from scratch. It's a lot of work for one (usually early) meal! So here's what I propose: make extra and put them in your fridge and eat them for snacks throughout the week! #SnackWaffles
And what makes Snack Waffles even better? When they taste amazing because they're full of vanilla protein powder and then are even more perfect for a post workout snack! Sunwarrior sent me a bunch of their protein powder packets to try out. Last time I used them to make a dessert-y smoothie, but this time I craved something more substantial. Something that would require me to chew.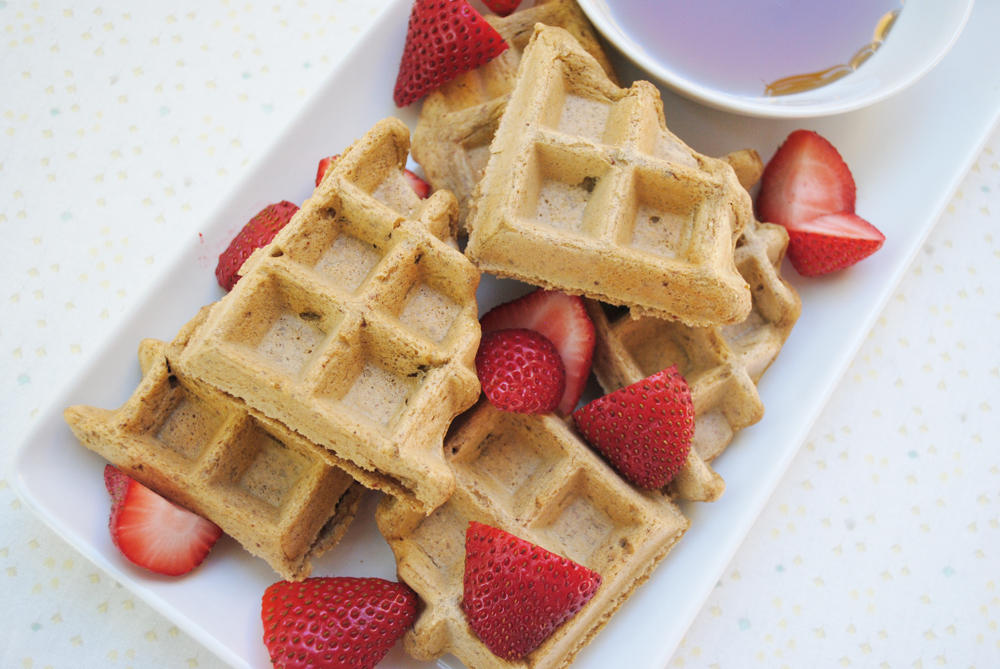 Sunwarrior was kind enough to send me three flavors: Mocha, Aztec Chocolate, and Vanilla Bean, and since I'm not the biggest chocolate fan, the choice was shockingly simple. The strawberries were also a no-brainer because strawberries and vanilla go together like peanut butter and chocolate, IMO.
All I did was combine the protein powder with some Papa Tom's waffle mix, along with Follow Your Heart vegan powdered egg mix, and voila. Snack waffles.
So here's the thing- These don't really have a recipe, more a rule of thumb. Use whatever waffle mix you prefer and follow the package instructions, but for every 8 waffles you're preparing, you'll want to sub in 80 grams of the Sunwarrior vanilla bean protein powder. So, for example, if you're using X number of cups of that waffle mix you just bought that makes 8 waffles, scoop out 80 grams of the mix and replace it with the protein powder. Easy!
*I was provided free product to review but the opinions are 100% mine!