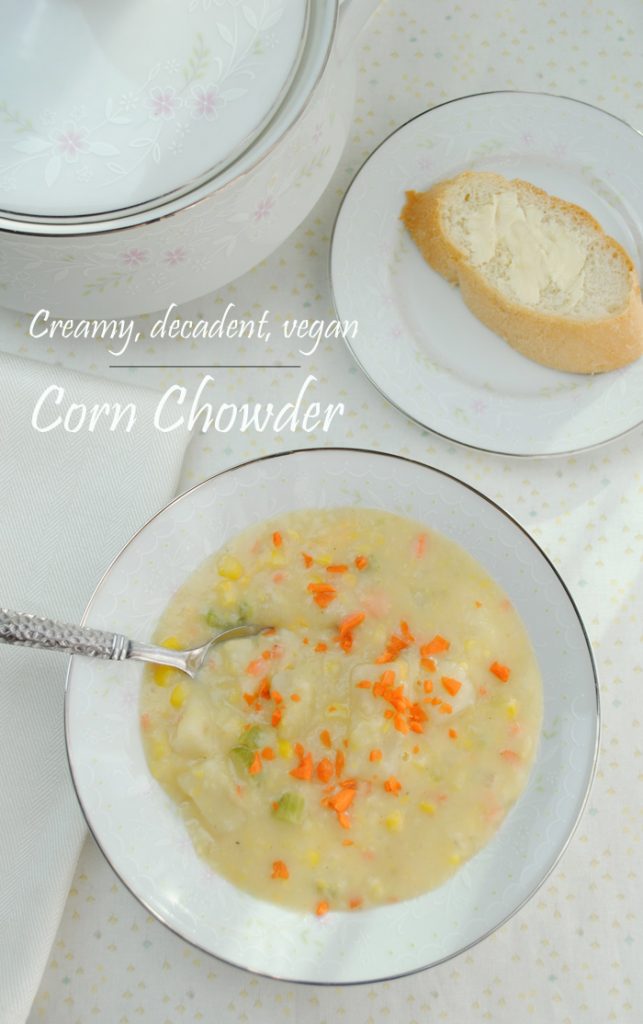 In case you're all "Huh!? What's a redo?" it's like this: I revisit an old recipe from my early days of blogging, see if the recipe needs any sprucing up, and take some better pictures. This chowder, based on my absolute favorite meal my mom used to make, originally appeared in February 2012. Meaning it was in my first few months of blogging, and the picture appears to have been taken in a dark closet. With a flash.
The version my mom always made had some questionable (to me, now) ingredients such as ham and velveeta cheeze, but back in the day I just couldn't get enough. And now I can't get enough of this version! I made it on Sunday afternoon and immediately devoured two bowls of it. Along with some french bread.
It was just one of those days. If you live in Denver, you know the weather Sunday was fantastic! I took Teddy for a run, then spent at least an hour sitting outside in the sun with a book. It was glorious. Then I moved the party inside, traded the book for a few glugs of pinot grigio, and got to cooking.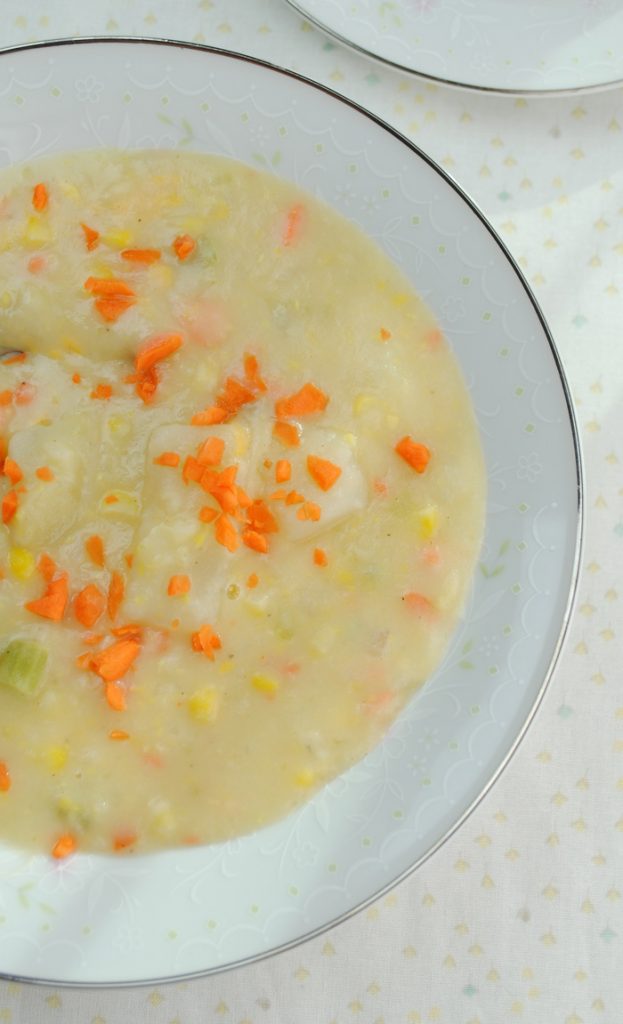 I did make quite a few changes to the recipe this time around. First, I noticed a glaring mistake in the first edition which resulted in not nearly enough corn. In the corn chowder. Crazy right? I also added the roux back in. I was on some sort of health kick when I created the first version and wanted to cut out the white flour. I also added a few slices of Daiya cheddar to mine. Totally optional, but it gave it a little more… richness. The good news is that this version is WAY thicker and WAY creamier and WAY more decadent than the last!
So head on over to the original post to check out the recipe, and make yourself some chowdah before winter is over!