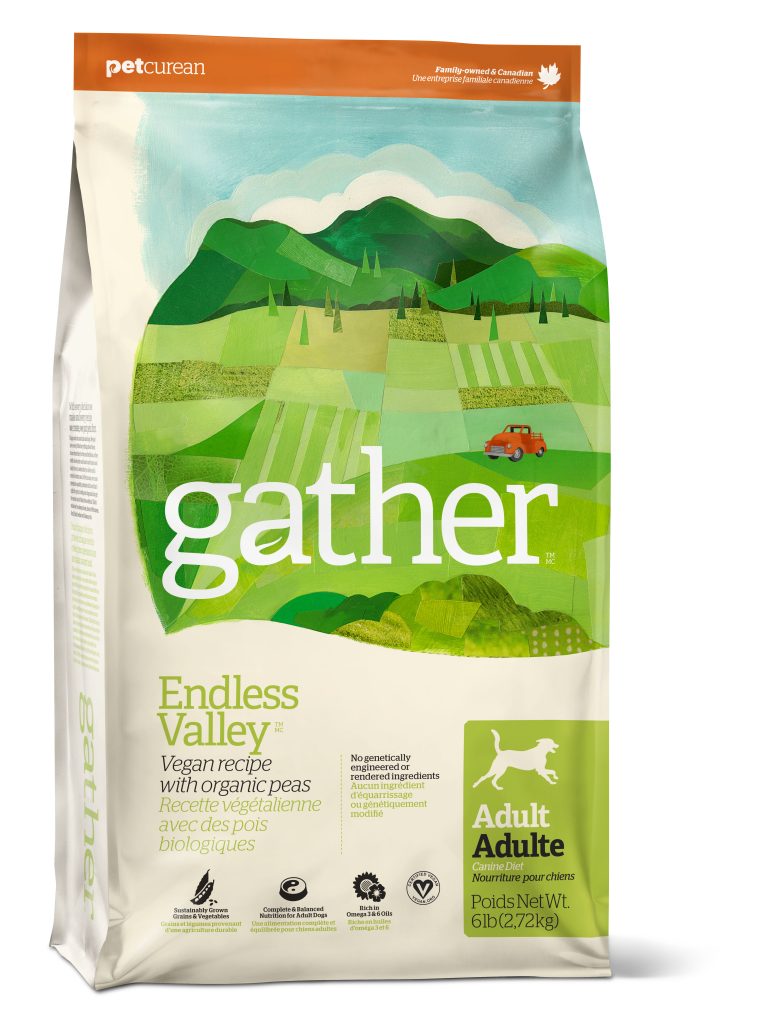 My dogs aren't fully vegan (especially not Teddy after that squirrel incident, yikes!) but the food I buy for them definitely is. I don't want to contribute to the suffering of animals in factory farms, and that goes into all the purchase decisions I make- both for myself and my pets.
There are actually quite a few vegan pet food options on the market right now, which is both a little surprising and awesome! Whether you're shopping at a fancy boutique or the Petsmart in your local strip mall, you have options, which I think is fantastic. And now… you have another option as well: Gather Endless Valley, from Petcurean! I (or, rather, Sally and Teddy) agreed to test out a bag of the vegan kibble, which is full of all the good stuff:
Certified organic & sustainably grown peas
Omega 3 & 6 for healthy skin and radiant coats
Complex carbohydrates for quick energy, and
Antioxidants for increased immunity
They also skip the bad stuff, so there are no GMOs, no by-products, no antibiotics, and no artificial colors or preservatives.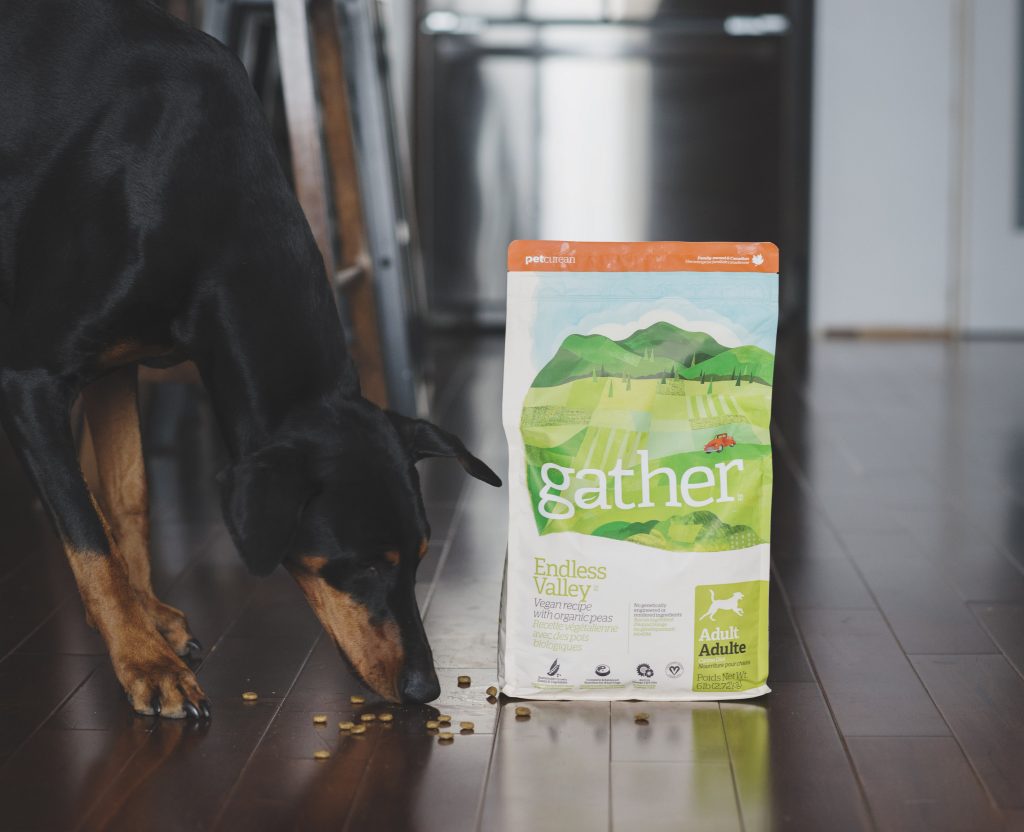 This is very clearly *not* one of my dogs, but I wanted to show how small the kibbles are. Sally is just a little cocker girl, and they weren't too big for her at all. And while I can't give any firsthand opinions on the flavor, I can tell you that my dogs gobbled it all up! Of course, I started by mixing it in with their previous food to avoid any upset tummies (there weren't any!) but within a few days they were eating 100% Gather.
I also think Petcurean is very responsible and forward-thinking for including a vegan recipe in their product lineup, and I appreciate that. They have a great article on their website about dogs and vegan diets that will probably answer all your questions, if you're thinking about having Fido go vegan for the first time. You can also find local retailers and even score a $5 coupon!
*I was provided free product to review but the opinions are 100% mine!