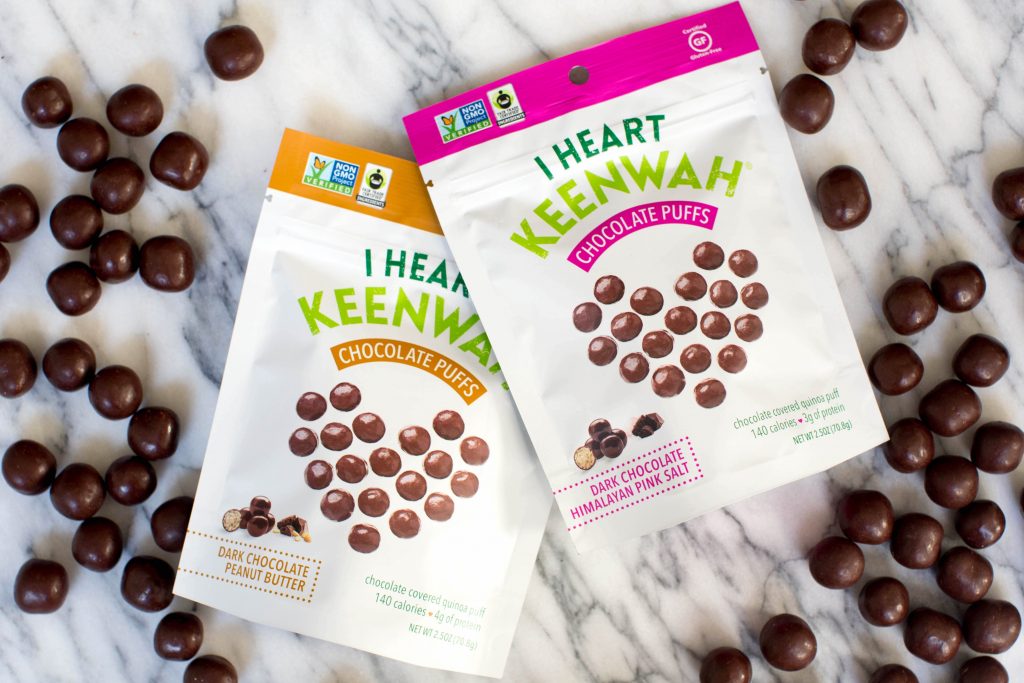 Happy Valentines day, if you're a person who cares about Valentines Day 💕 Personally, I could care less but! There is something that I do care a great deal about and that, my friends, is snacktime.
Snacktime is the most important time(s) of the day, and when you add a little peanut butter & chocolate, or chocolate and sea salt to the mix… it only gets better. I was lucky enough to get some of that chocolate-peanut butter-sea salt amazingness in the mail from a great company called I Heart Keenwah and you're lucky too because they were kind enough to host this giveaway so that one lucky reader will win two bags of their Chocolate Puffs- Dark Chocolate Peanut Butter and Dark Chocolate Himalayan Pink Salt!
You're probably asking yourself was these even are, so let me tell you: They're chocolate covered quinoa puffs. Yes, quinoa. Imagine puffed rice… only quinoa. It's a new concept, but I promise it's a good one!
They're also a "healthy indulgence", with only 140 calories and 6 grams of sugar per serving, plus 3-4 grams of protein. They're also made with organic fair trade certified dark chocolate, and of course, they're vegan. They're also gluten-free.
They come in two flavors, and Dark Chocolate Himalayan Pink Salt was by far my favorite. I'm not the biggest chocoholic, and I loved the way the salt made these taste so sweet. Not overly sweet, but sweet in that way salt does with chocolate. You know what I mean.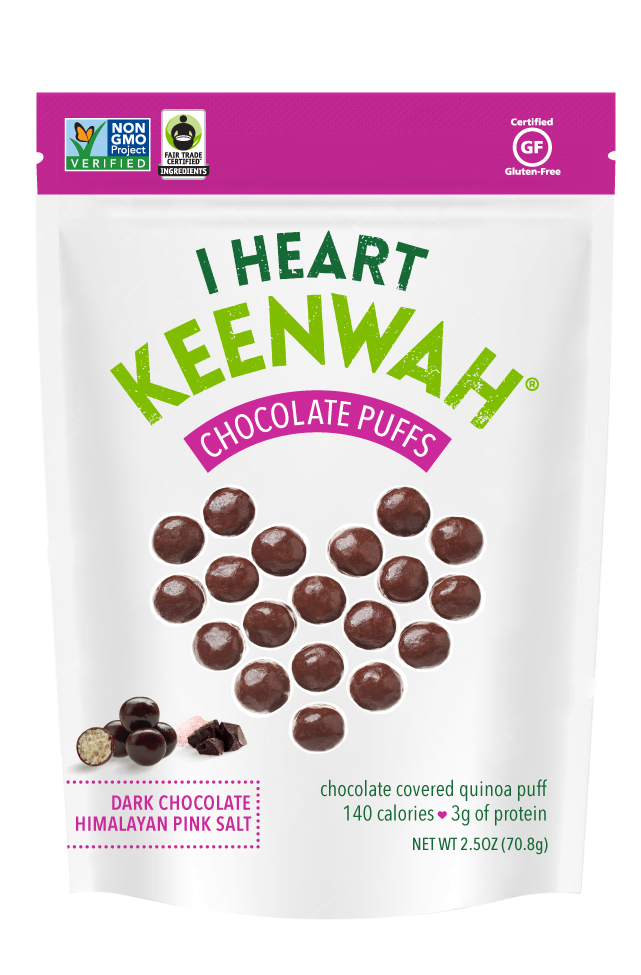 The Dark Chocolate Peanut Butter puffs were delicious too, although they didn't have that hint of sweet. If you're one of those death by chocolate people, I predict these ones will be your favorite.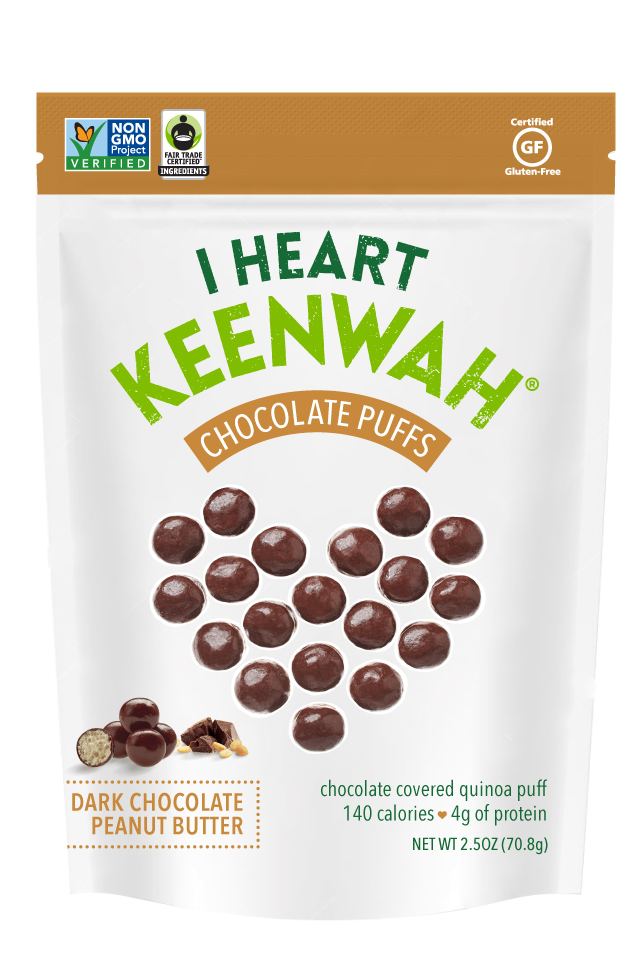 ---
The Giveaway
One lucky reader will win Two Bags of Chocolate Puffs from I Heart Keenwah, one in each flavor! To enter, leave a comment below telling us how much you love chocolate, and if you save it for treats or eat it for breakfast! Contest ends Sunday, February 19th at midnight (mountain time). One winner will be chosen at random and announced the following day. Be sure and log your comment into the Rafflecopter to make it count! Open to residents of US only, good luck!
*I was provided free product to review but the opinions are 100% mine!