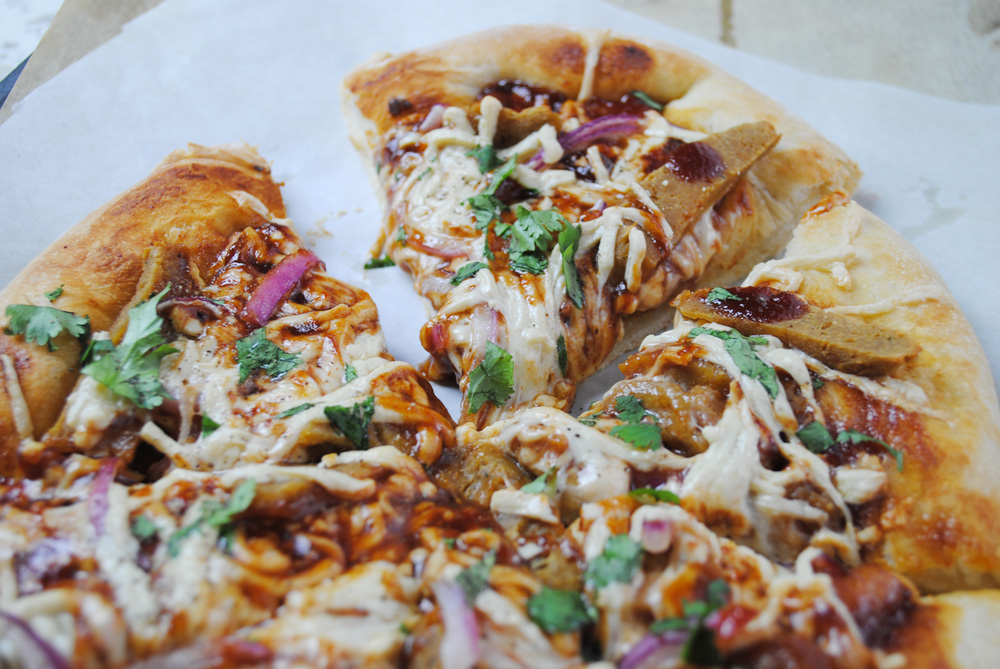 It's been a shockingly long time since I've shared a pizza recipe! It's not that I haven't been eating pizza… I've just been ordering it from Uncle Maddio's, my fave vegan-friendly spot. But sometimes the pizza craving is so specific, so precise, that there's nothing on the menu that will satisfy it. Hence my BBQ Chick'n Pizza. Lots of flavor from my homemade chick'n seitan, sweet n' spicy bbq sauce, and the bite of red onion and cilantro!
I actually made this a couple weekends ago, the same day I made the Spicy Sweet Potato Hash with Roasted Poblano Peppers. It was this pizza (and my need for the seitan) that necessitated using tofu in the hash, which turned out to be brilliant, if I do say so myself!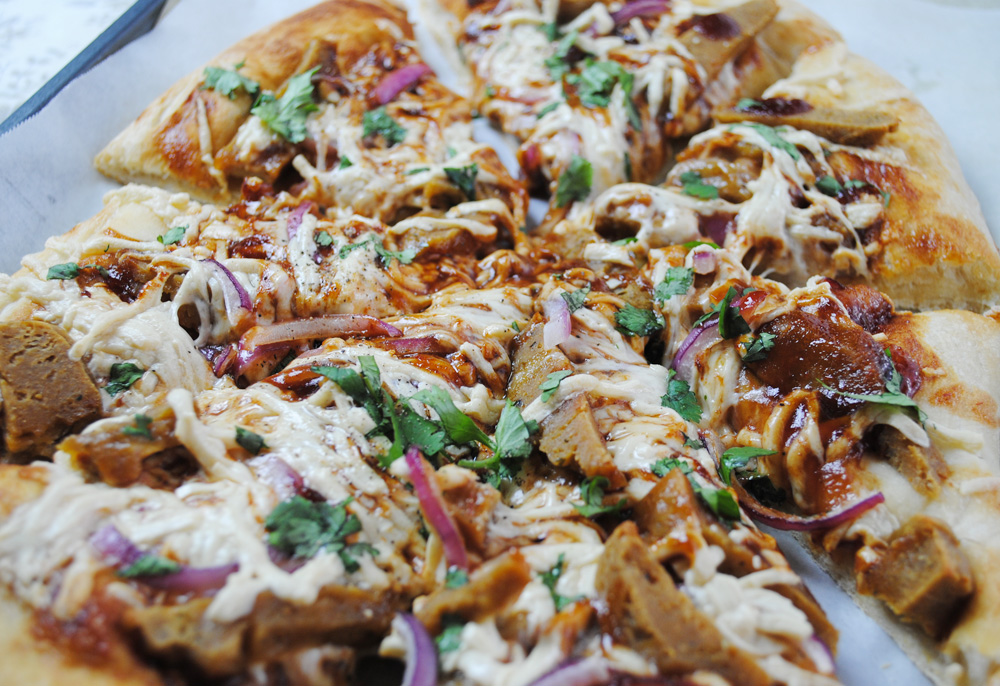 You know what's not brilliant though? Having a cold. I'm currently fighting a whopper of one right now, and actually missed two days of work because of it. I currently have the upper hand though (after two days of non-stop napping and Gilmore Girls, which is apparently the best cold remedy around!?), and fingers crossed it wont turn into anything nasty like bronchitis.
But it's Thursday, the week is almost over, and I'm looking forward to a lot more sleeping this weekend. And maybe some pizza?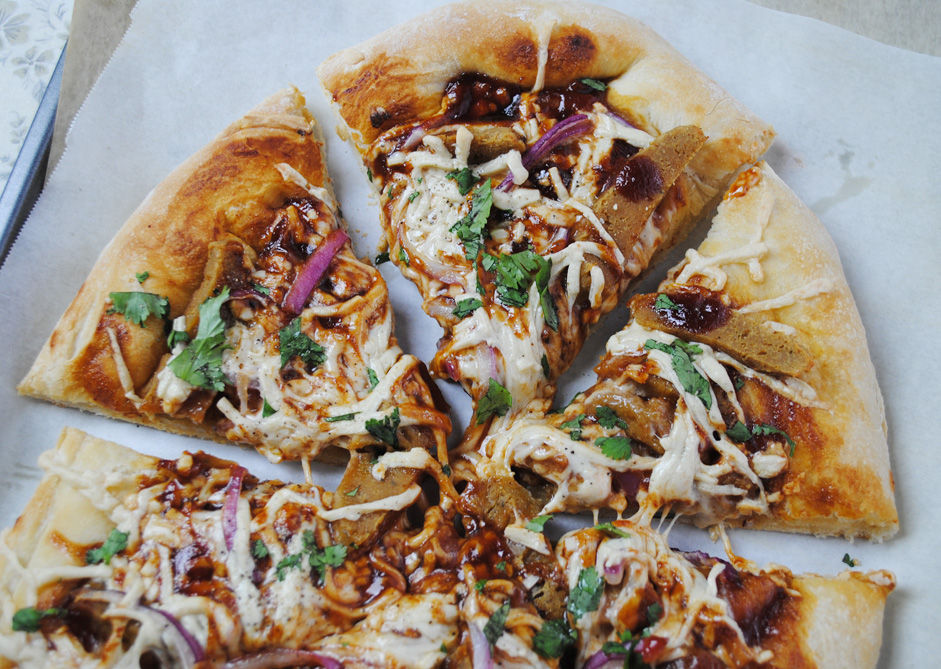 ---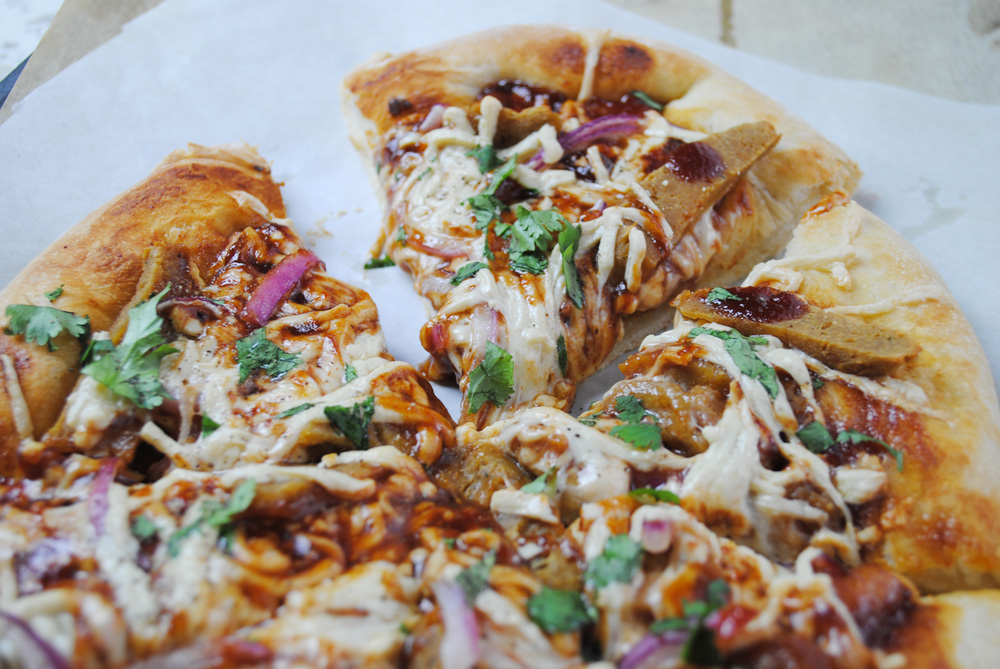 Easy BBQ Chick'n Pizza
2017-02-09 08:00:51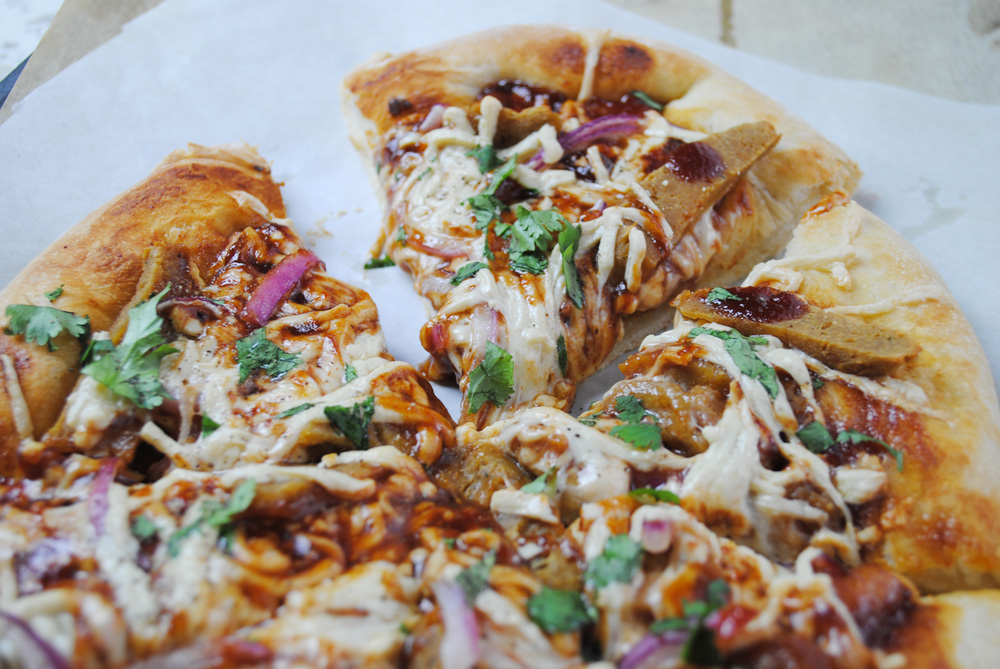 Ingredients
1 batch pizza dough, homemade or store bought (I used one from Sprouts)
1 loaf chick'n seitan
1/2 cup BBQ sauce, plus a little extra for drizzling
1/2 red onion, thinly sliced
~3/4 bag Daiya mozzarella shreds
Handful of cilantro, chopped, for topping
Instructions
Roll out your dough and place on your cooking surface (I used parchment paper and a cookie sheet). Preheat the oven to 475.
Slice the seitan lengthwise through the middle, then slice into thinnish strips. Mix with with the bbq sauce, and spread over the dough. Top with the onions and cheese, then drizzle another few tablespoons of the sauce over the top of the pizza.
Bake for 10-15 minutes or until the crust is a light golden brown and the cheese is melty. Add a minute or so under the broiler if necessary. Top with the cilantro, and enjoy!
That Was Vegan? http://www.thatwasvegan.com/